NFT is a large industry that has opened up great opportunities for businesses, users, investors, and ordinary people. Thanks to its intrinsic value and uniqueness, a new market has emerged in which you can sell any virtual property without fear of counterfeiting and others.
NFT Development Services
Since NFT is, for the most part, an offshoot of blockchain technology and cryptocurrencies, services are best provided by companies with such experience. By themselves, NFT can be created and sold and exchanged. Moreover, it can be integrated into existing products (for example, video games) and create new projects with their basis. The best services for the development of NFT will be provided where people understand how to build them into business models and scale and maintain them later. Therefore, those who have more experience with enterprise projects will have advantages with large ecommerce projects.
We will help you with your NFT project!
Moreover, the same company will be able to make an NFT token or NFT marketplace and build an extensive business system, in which NFT will be created as one of the directions. By themselves, NFT Services are most often the development of marketplaces for their exchange and sale on ERC-20 technologies. But there are many other options.
Top 7 NFT Development Companies in 2022
We have selected the most famous NFT development companies with different rates, employees, and countries of origin.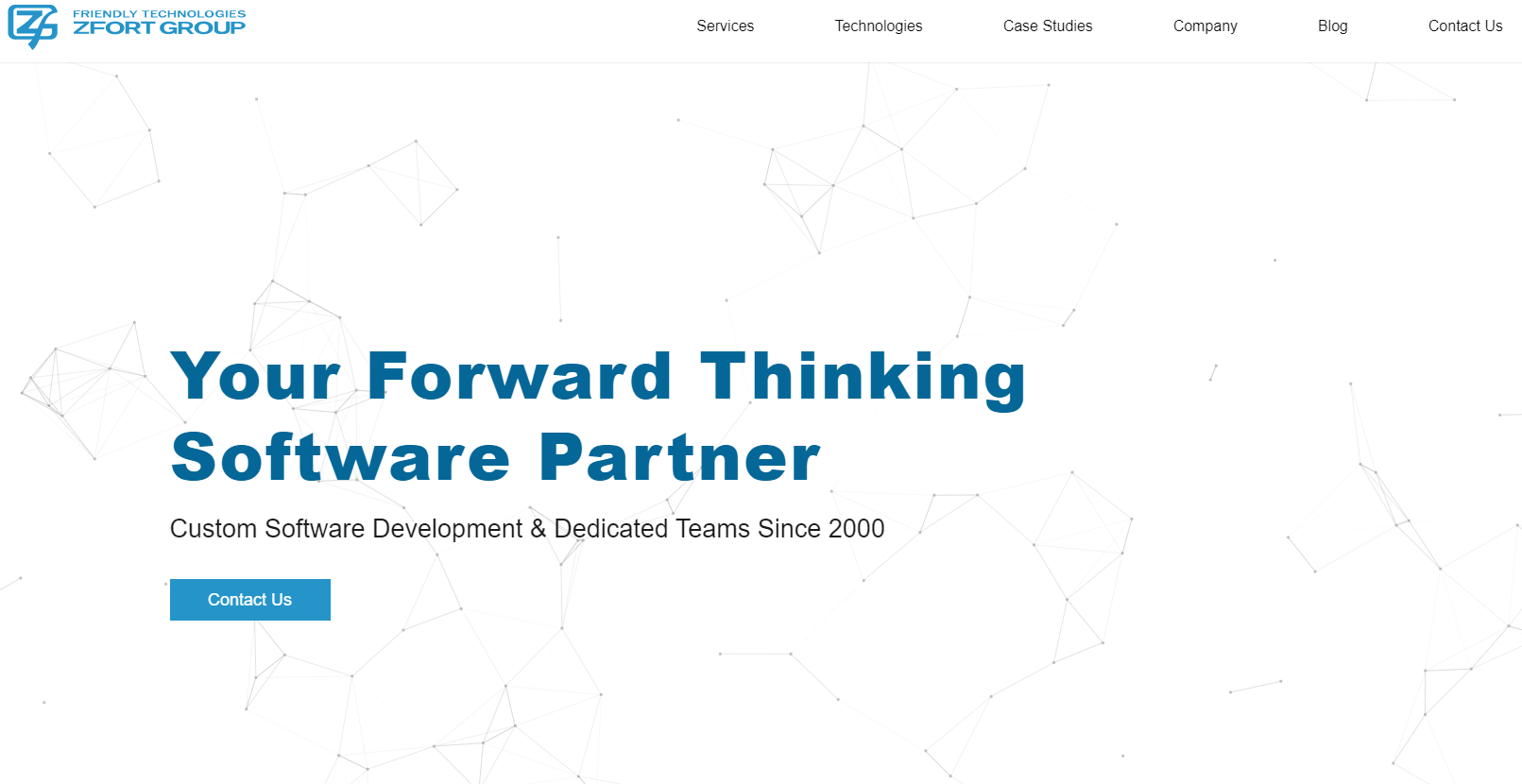 The Zfort Group has been doing comprehensive development since 2000. We have a large stack on board and many experienced developers. Moreover, some well-trained managers will help you implement a complex project as smoothly and efficiently as possible. Specialized experience in the field of blockchain and tokenization has been going on since 2013.
Several enterprise projects have combined most of the skills and built the company's central policy, foresight, and ability to solve complex problems. There are also over 1000 small projects in mobile, web and ecommerce development. In addition, there is a strong department for AI technologies, machine learning and neural networks. Thus, the company's clients can be small players in the market, large enterprises, government companies and startups of any direction.
Labrys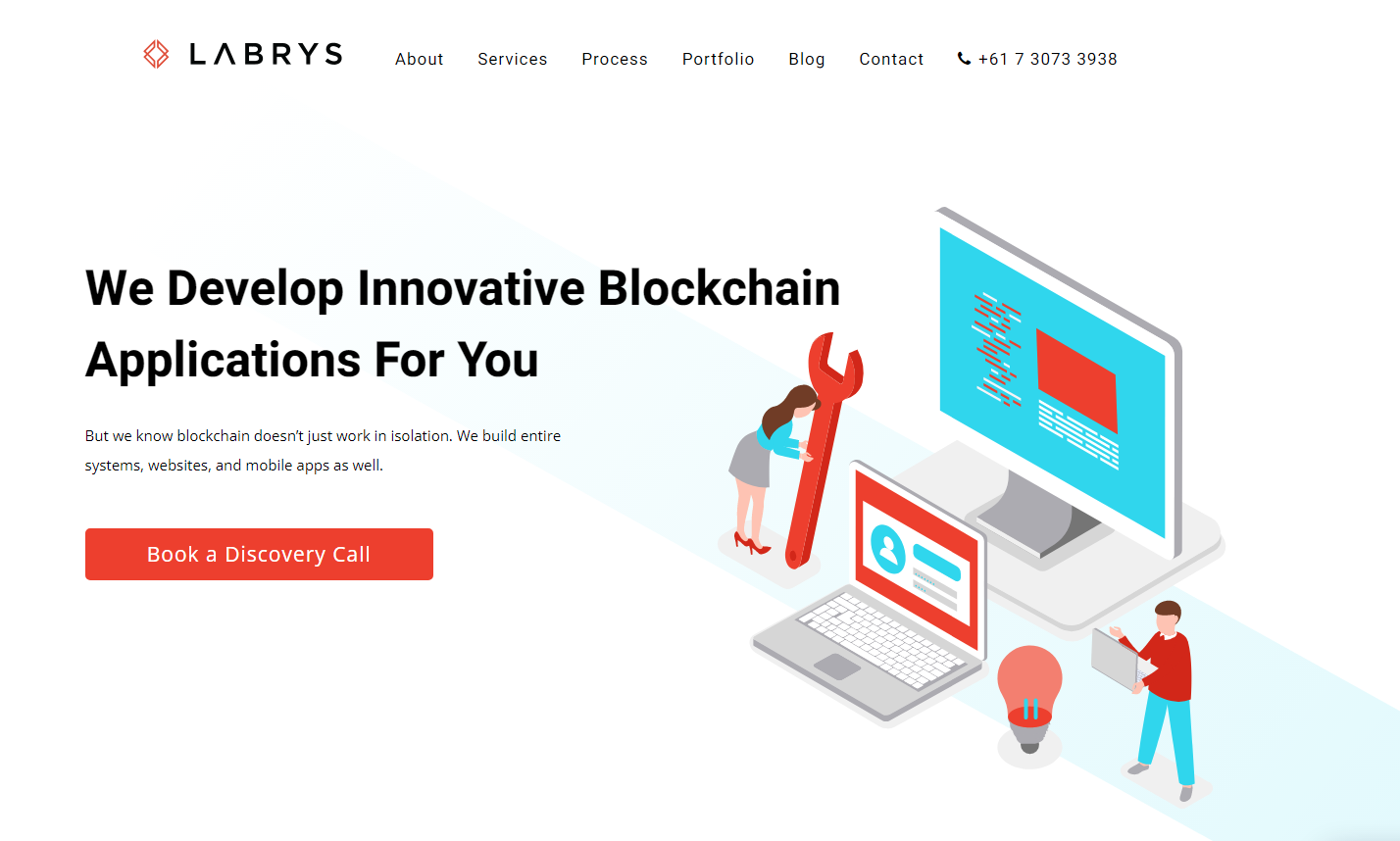 Labrys is a leading blockchain development and consulting company from Australia.
Labrys provides end-to-end services to individuals, startups, enterprises and even government clients who want to design, build and launch software using blockchain technology. Leveraging the latest technologies and frameworks, our team of designers, analysts and engineers pride itself on delivering a great user experience with high-performance web, mobile and desktop applications.
Somish Blockchain Labs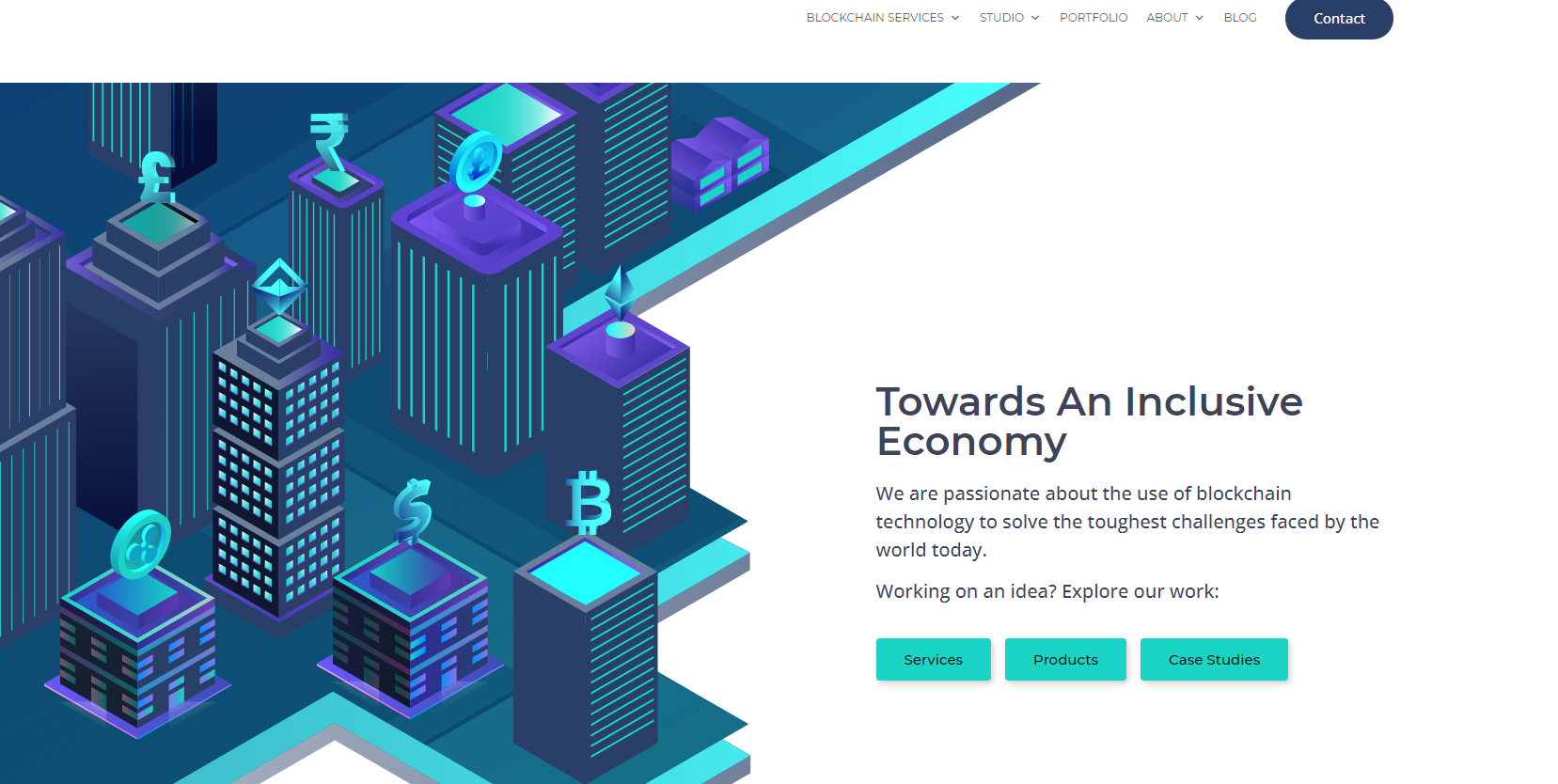 Somish Blockchain Labs was founded in 2006, having completed more than 50 projects in its 13-year journey. They have been involved in blockchain technology since 2016 and have since continued the London Blockchain Week hackathon in 2017, followed by the Chhattisgarh Blockchain Challenge in 2018.
Their clients are Fortune 500 companies, governments and startups around the world with award-winning, proven products. Their team constantly focuses on leveraging blockchain to address critical challenges in BFSI, agriculture, aviation and government.
Codezeros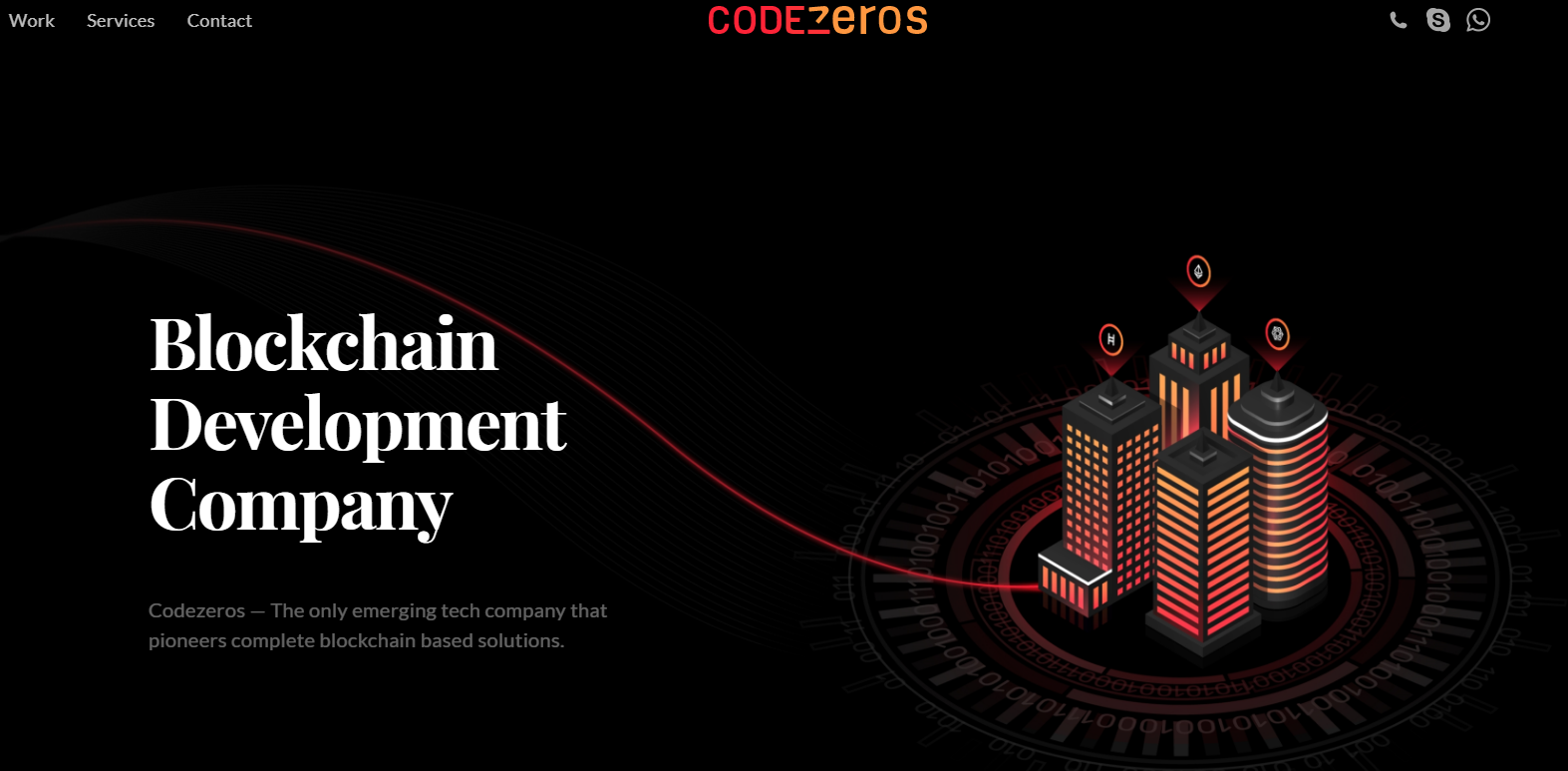 Codezeros is a state-of-the-art blockchain consulting company and the only emerging technology company to pioneer complete blockchain solutions. As a provider of blockchain solutions and services, we focus on our customers' ideas and how they can be better implemented using blockchain technology, artificial intelligence, virtual reality and the Internet of Things.
LeewayHertz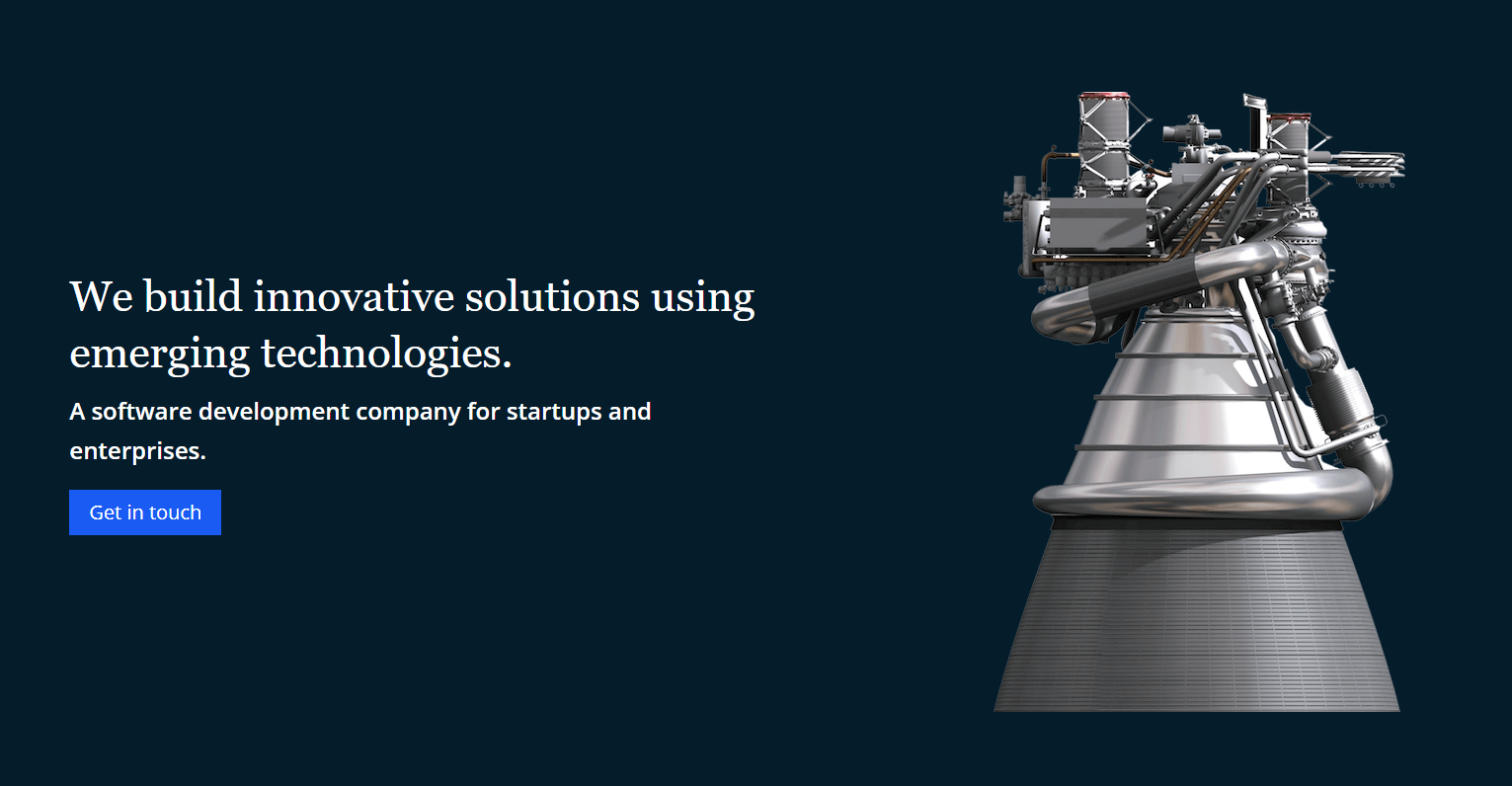 LeewayHertz has ten years of experience building over 100 enterprise-grade digital platforms used by millions of users worldwide. They are a highly qualified blockchain development company with a deep understanding of Artificial Intelligence, IoT and Cloud Services. They work with technicians and passionate technologists, trained by Apple and Google experts, and always staying at the cutting edge of technology.
Experienced in developing multiple blockchain applications for the global supply chain, blockchain identification solutions and generating utility bills using blockchain.
Ekoios Technology

Ekoios Technology is a global blockchain, artificial intelligence and software development company based in Vietnam and Japan. With modern technologies such as AI chatbots, cloud services, mobile app development, and blockchain, they continually engage and advise their clients to transform their business through their domain expertise and technological capabilities.
Ekoios is a technology company that pioneered the massive adoption of blockchain. Our technicians, who know how to use tools and languages, have developed decentralized ecosystems for startups, enterprises in Japan, Singapore, Korea, and many other markets.
Thinkwik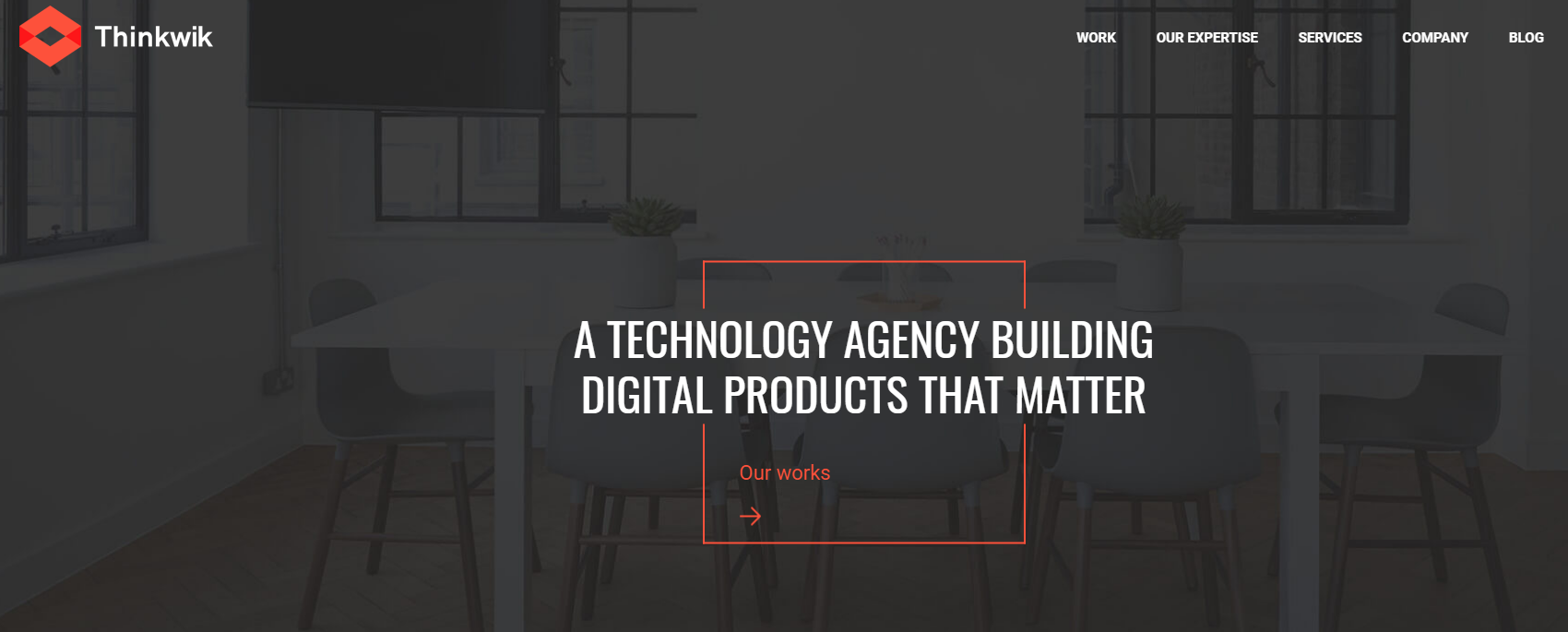 Thinkwik is a web and mobile services agency where they help startups and businesses witness themselves. Thinkwik, led by a team with years of experience in web and mobile development, can help companies manage their online presence and seamlessly reduce offline transactions.
They help clients with custom website designs and the development of complex enterprise-grade web applications.
Their core competence is to combine knowledge of your business area with proven technical skills and working methodologies to deliver outstanding results to maximize your competitive advantage and productivity. They have ten years of experience in the USA, UK, Europe, Australia, Indonesia, Turkey and India.
Why chose Zfort Group as NFT Developer?
Our company has extensive development experience and an excellent understanding of managers who will arrange everything in the best way and connect your desires for the project and its software development. So contact us and check the words.
We will help you with your NFT project!