As soon as NFT became famous, people came across a problem of creating a place to operate them. A place where people can buy, sell, resell, and probably mint their NFTs.
We will help you with your NFT project!
There are many NFT marketplaces today, so let's take a look at the most famous ones. How much does NFT Marketplace Development cost?
OpenSea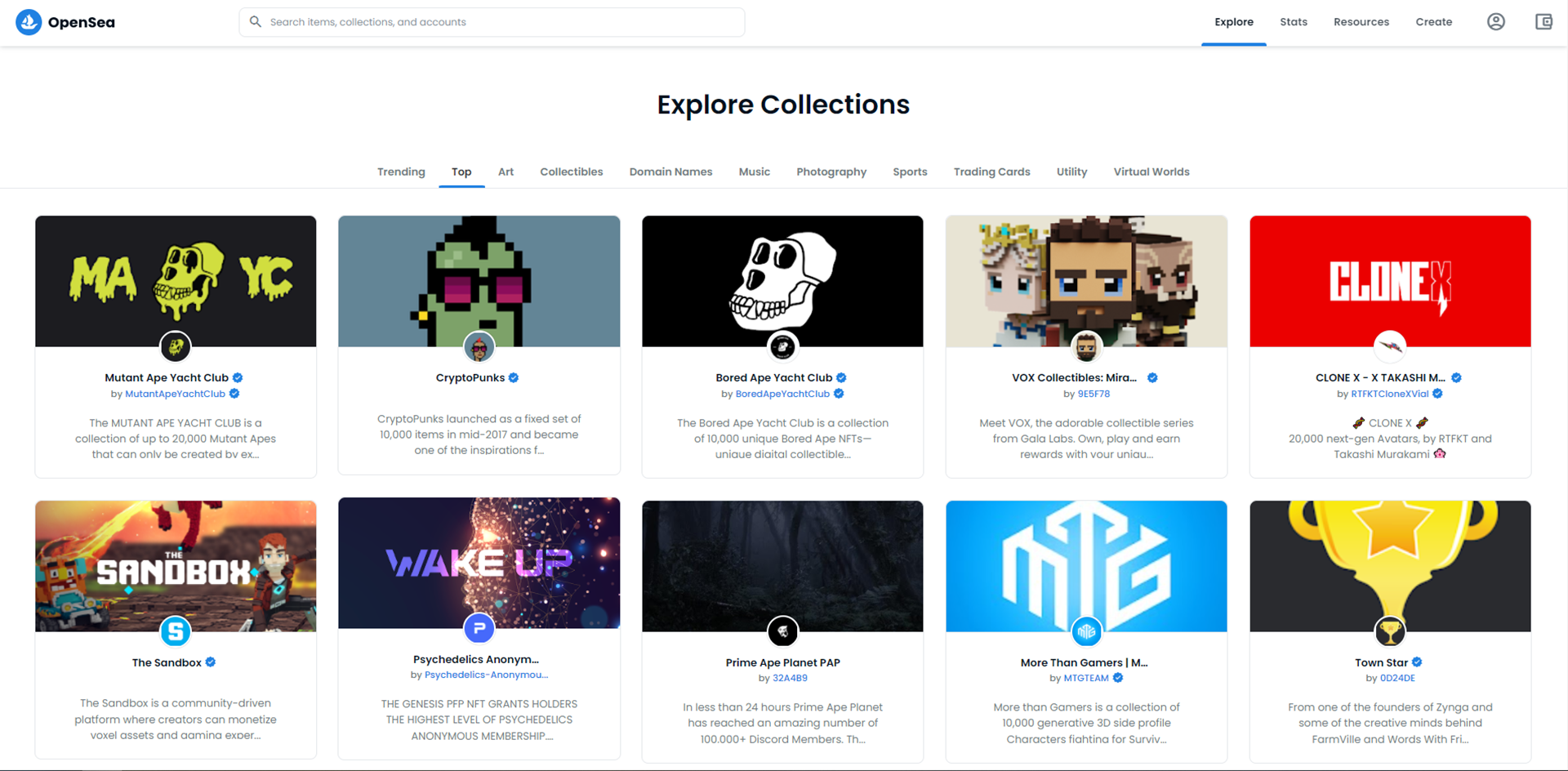 OpenSea is the most popular and one of the biggest marketplaces in the NFT world. Founders launched beta-version four years ago, and we got the first open NFT marketplace to support any non-fungible token based on the Ethereum blockchain. OpenSea has over 150 other payment tokens available, for example, $WHALE and $UNI. There is no charge to sign up and browse offerings. OpenSea allows you to buy, sell, and exchange non-fungible tokens. You also can mint your NFT.
SuperRare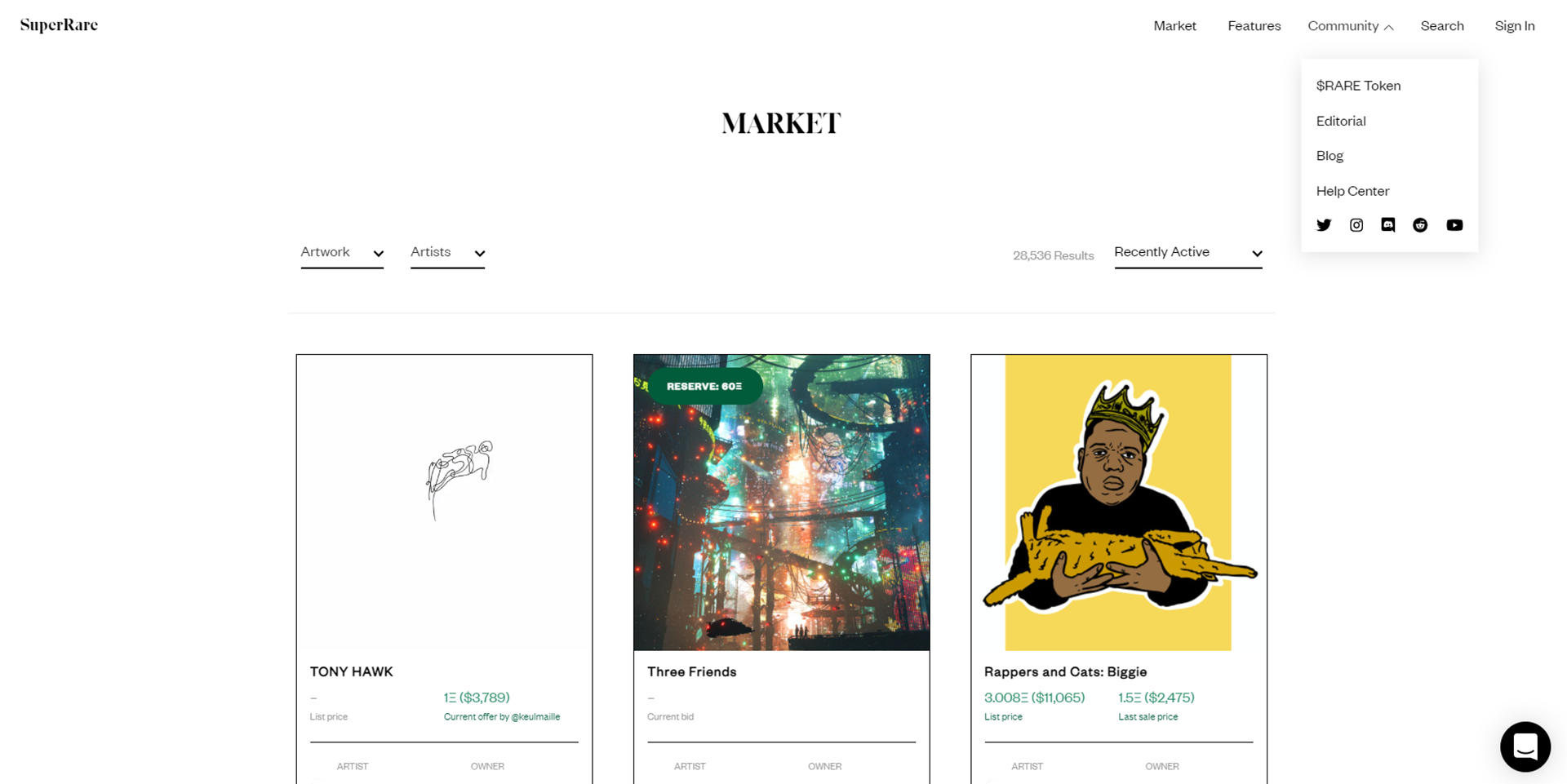 If you need rare and the most expensive NFT art, you will find it on SuperRare. The first artwork was minted on SuperRare on April 5th of 2018. You can find 3D images, art, or videos here and buy any artwork on this site using Ethereum. SuperRare requires approval of work before it will be listed.
It is possible to buy and sell SuperRare NFTs on OpenSea.
SuperRare announced the curation token named $RARE. It allows having an active voice in the future of SuperRare.
Rarible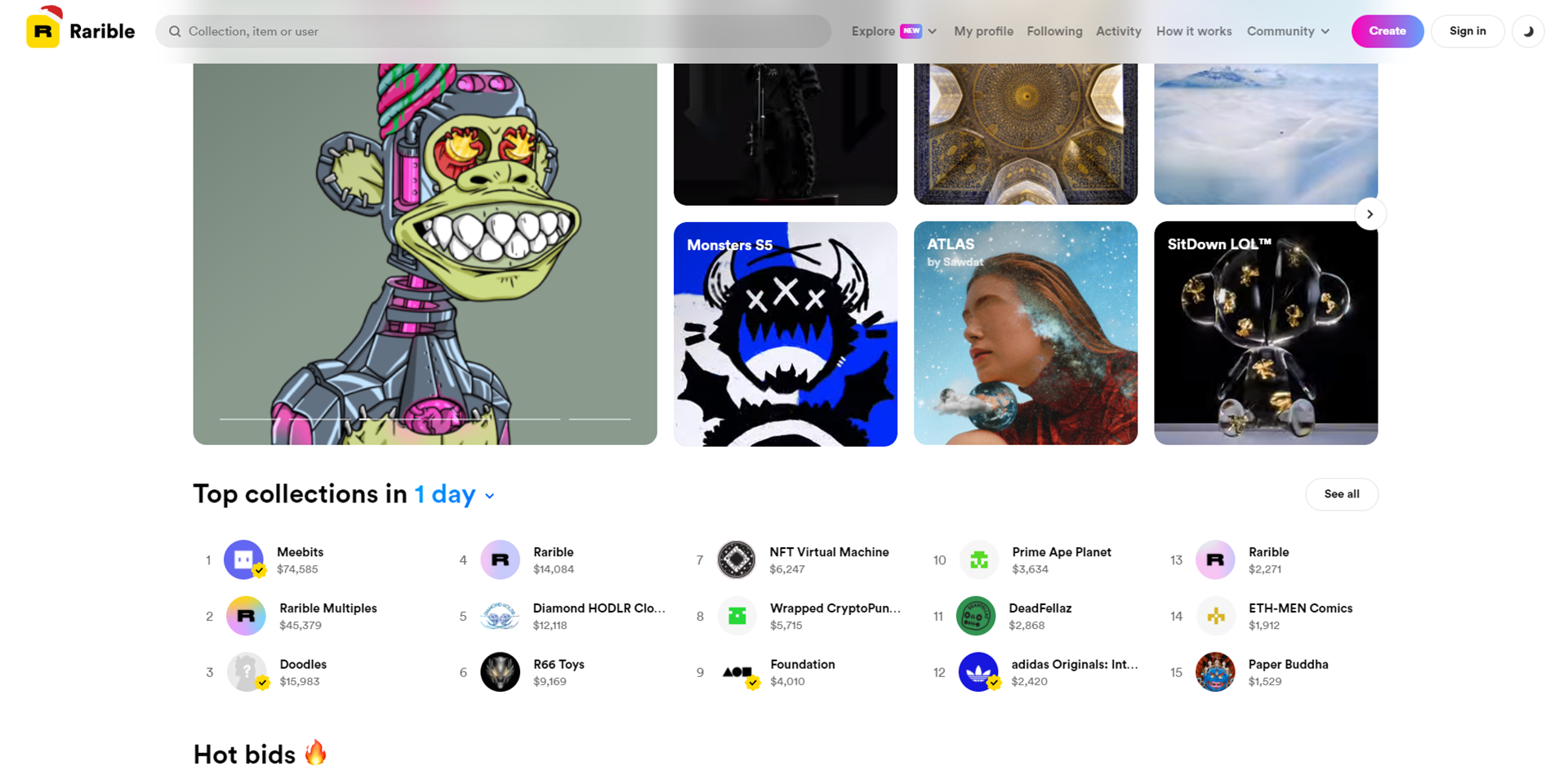 Rarible is the third serious player in the NFT market, an active competitor to the top two, and has over 1.6M users. Developers launched this startup in November of 2019.
Nowadays, Rarible is a multi-chain NFT marketplace, having integratedEthereum, Flow and, Tezos. Rarible's trading volume went beyond $274M. Over 405K NFTs have been created on this marketplace. Among the world-renowned partners of Rarible is the cloud software brand Adobe.
NBA Top Shot Marketplace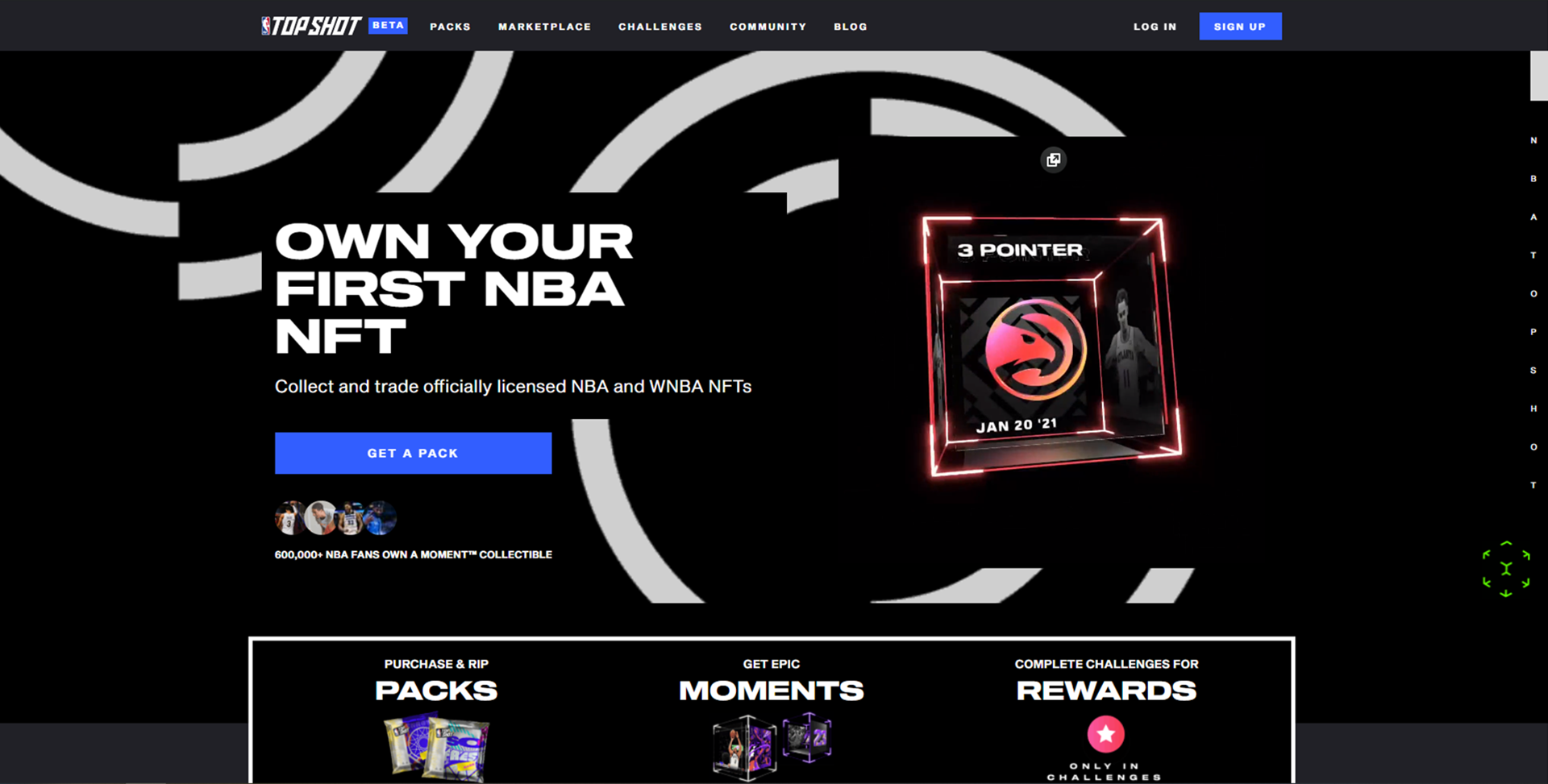 NBA Top Shot Marketplace is a shining example of how sports can rush into NFT worlds. Developers from Dapper Labs launched this closed NFT marketplace in October 2020 and based it on Flow blockchain. If you are 18 and older, you can sign up to buy or resell the collectible NFTs with the best video of basketball play moments (NBA moments). You can use your Flow wallet and a credit card to make a payment. Prices for NFT on this marketplace start from a few USD, and, according to DappRadar average price here is $65-66.

Axie Marketplace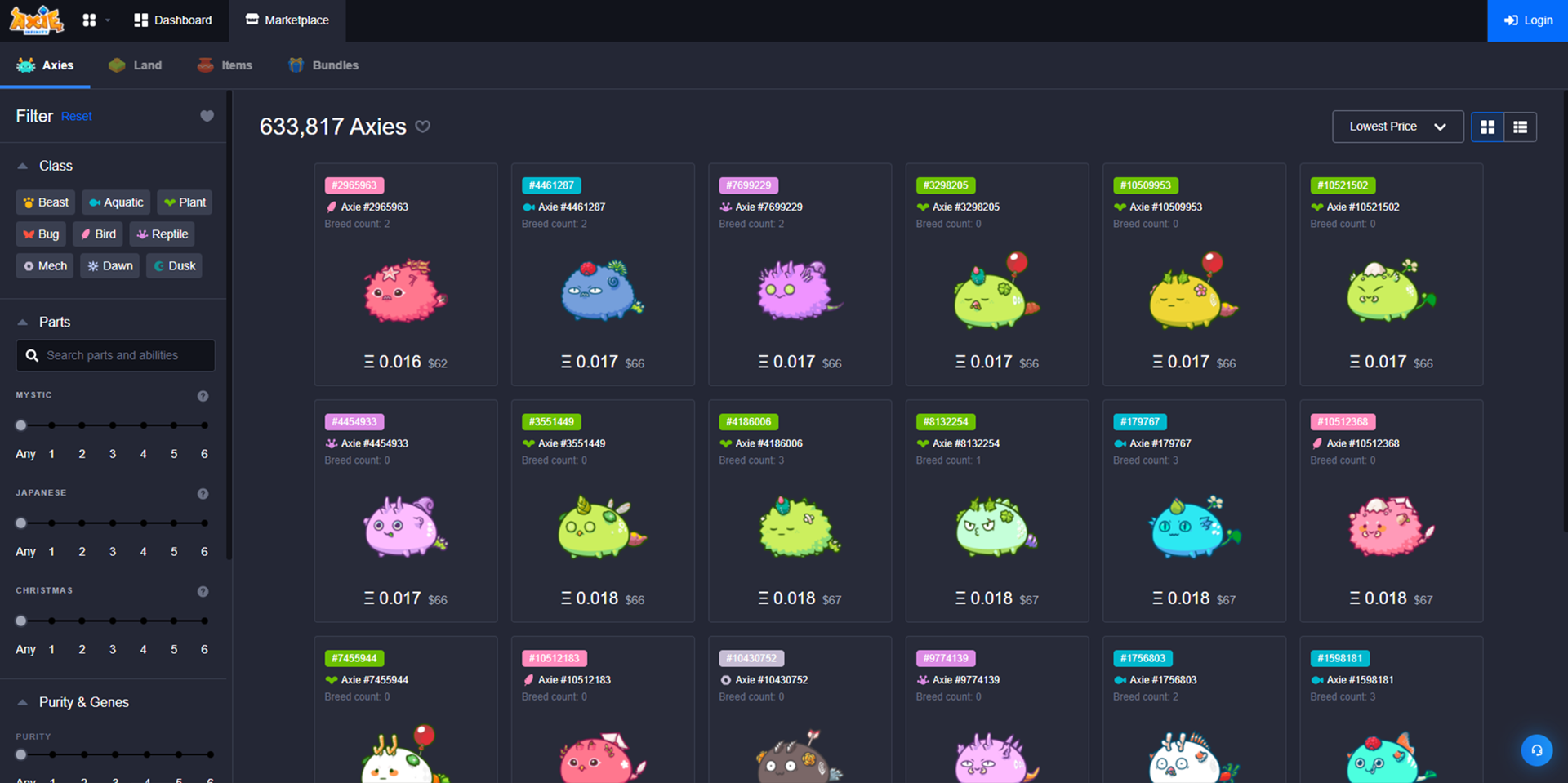 The first thing that needs to be mentioned this NFT marketplace is based on a game named Axie Infinity, and all NFTs here can be used in this game. You can buy and sell plots of a virtual land or digital "beast" Axie. This marketplace was started in February 2018. It uses an Ethereum sidechain named Ronin, and each of the Axies is by nature of a non-fungible ERC-721 token.
The highest rate for Axie that had ever been sold was 369 WETH, which at the time of purchase was approximately USD $820,000. A year ago Axie's NFT could also be bought or sold on other NFT marketplaces. But now NFTs are only available here.
Conclusion
Suppose you have decided to dive into the NFT world and create your own NFT marketplace if you desire to repeat the success of the best NFT marketplaces or even beat them. Your next step should be to hire an NFT development company. True professionals will help you avoid plenty of mistakes, save time and money.
We will help you with your NFT project!
The expert team of Zfort Group has everything to lead you to your goal.
We can help you at any stage of your project, from early planning to deploying and launching.