Not so long ago, many people looked at Blockchain technology with caution. Although many still consider it a giant soap bubble about to burst and leave with nothing, the investors decided to invest in this risky venture. Nevertheless, the rapid growth in popularity of Non-Fungible Tokens (NFT) provides hope for many companies and individuals.
We will help you with your NFT project!
According to Google Trends, the demand for digital tokens has dropped remarkably at the beginning of this summer. But it was the calm before the storm.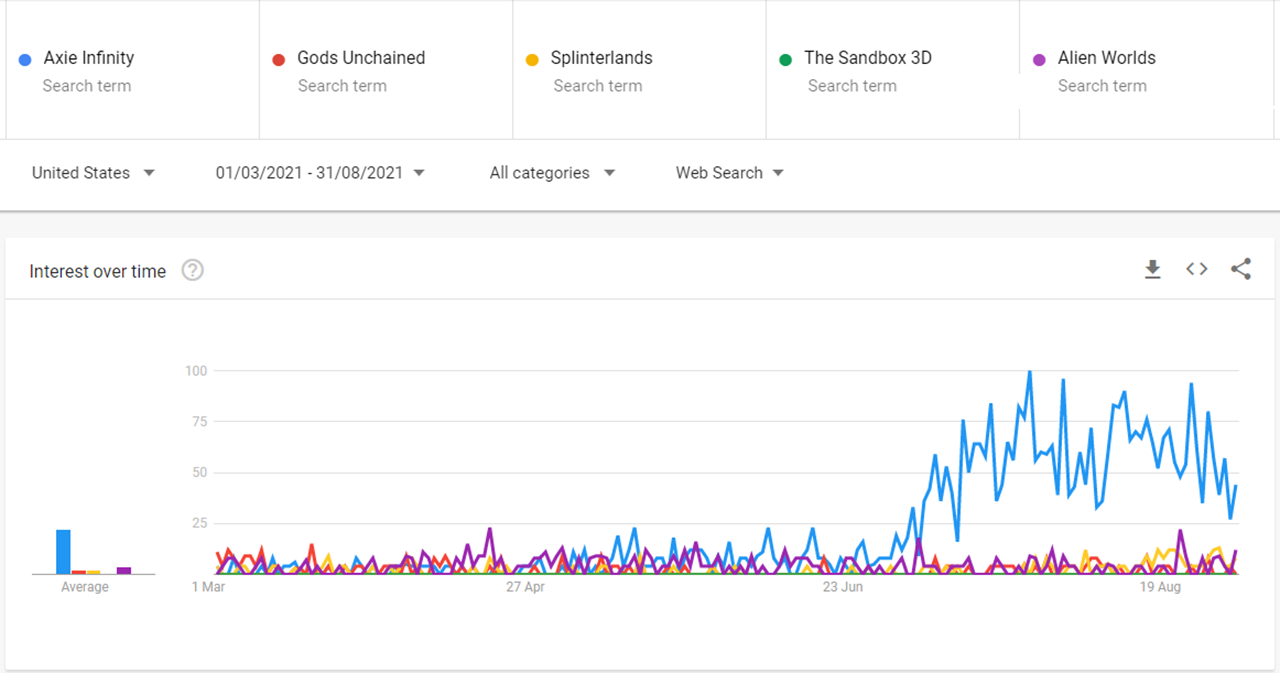 Alibaba Group Holding opened Alibaba Auction in August this year. This thing is an online marketplace for digital assets traded over the blockchain.
In one month, trading volumes on the NFT OpenSea platform skyrocketed to 950%.
Who is attracted to NFT today?
That is, to all those who earn on copyright and who need guarantees of copyright compliance. NFT is interesting for artists, musicians, writers, and, of course, game developers and players. To understand what NFT games are click here.
Why is NFT in the Gaming Industry so Popular?
The first advantage that needs to be said, players can play-to-earn due to blockchain smart contracts. Another aspect is users can safely transfer in-game assets. Finally, integrating NFT into the game allows players to create their unique components, such as an artifact, magic weapon, clothing, or racing car. Everything is limited only by the imagination of developers and gamers.
Top games that actively use NFT today contribute to the active development of the NFT economy. Of course, most of them would benefit from better gameplay, but on the other hand, they have excellent perspectives for growth.
Some of the Most Popular NTFs Games
Axie Infinity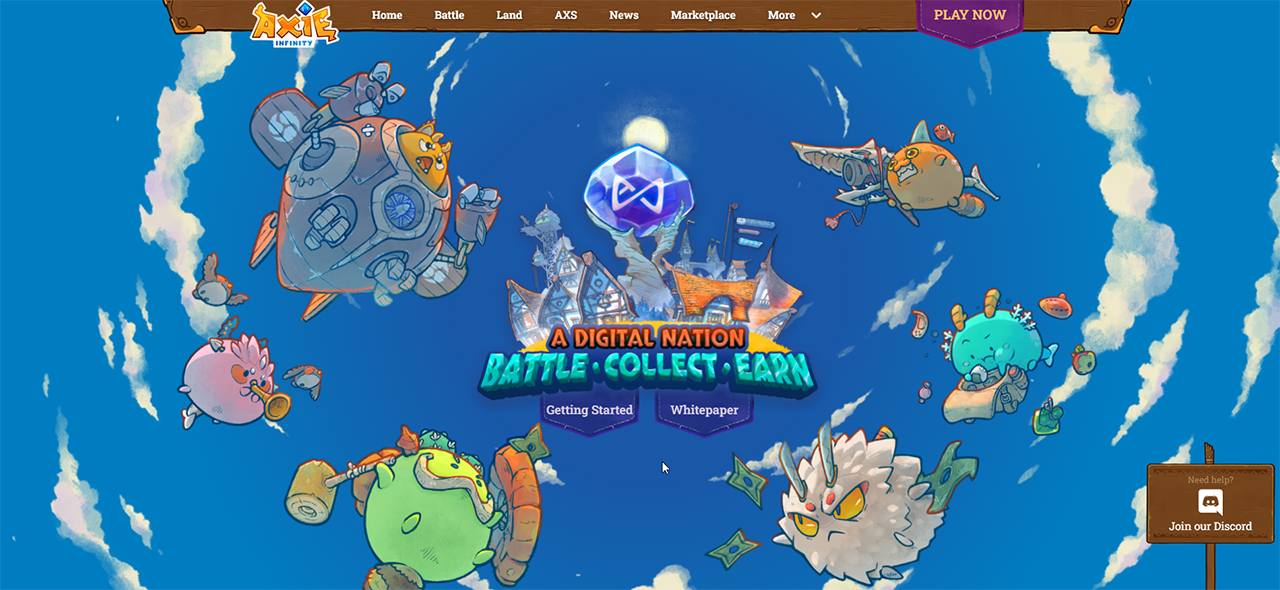 Today, it is the undisputed leader in the world of Ethereum-based DApps.
Borrowing some exciting things from the acclaimed Pokemon game, Axie Infinity has rapidly entered the niche of popular blockchain-based games.
With an open and flexible interface, players can collect their Axies. These digital "beasts" can be raised, sold, or used for PvP battles with other Axies. Each Axie is unique and is a non-fungible ERC-721 token (NFT). From the very beginning, the game requires investments from the player. To start playing, you will have to buy 3 Axies. The game also provides for the possibility of purchasing land. Nine plots of land were sold for 888 ETH, which at the time of purchase was approximately $ 1.5 million.
Axie Infinity has over 100,000 unique weekly users.
Gods Unchained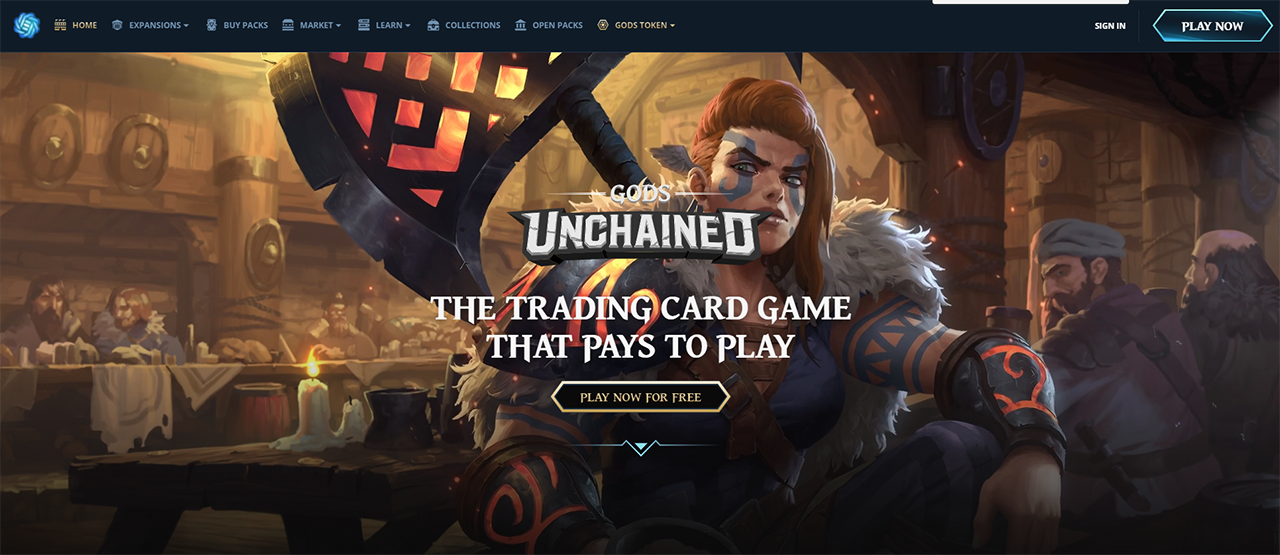 Crypto trading card game is DApp that likes Hearthstone, Magic The Gathering, etc. The game is based on NFT and Ethereum cryptocurrency. Each card has an ERC-721 token, and players use blockchain transactions to buy-sell or exchange cards with other players. Unlike Axie Infinity, the model of this game is free-to-play, so you don't need to buy cards to start playing. The development of this platform began in 2018, and in 2019, a full version was already released.
Splinterlands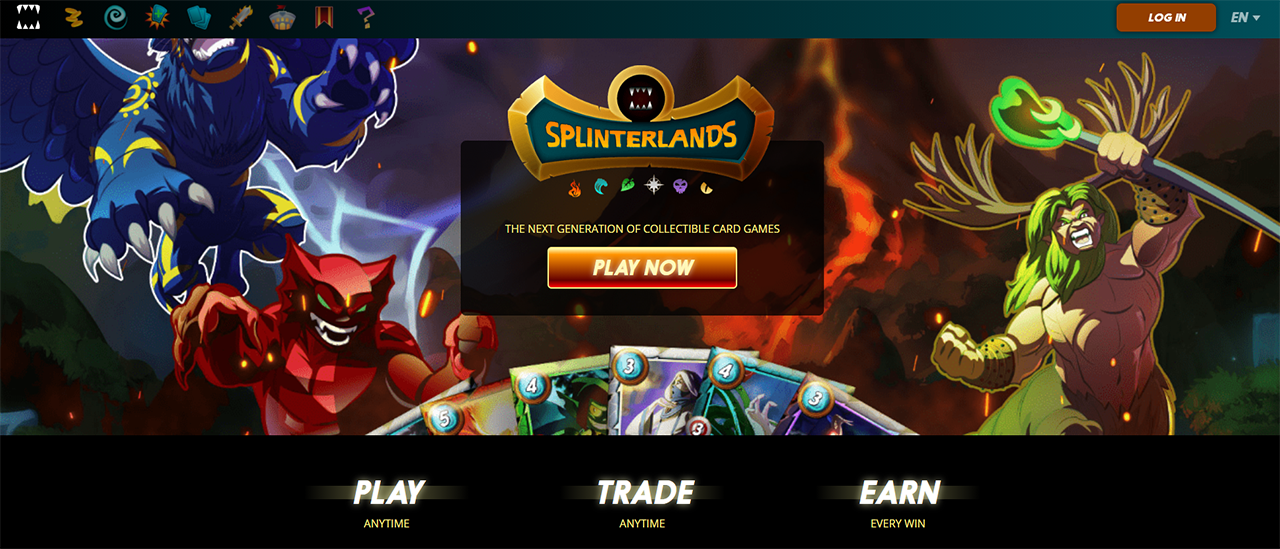 Two technologists launched this collectible card game in 2018.
It is an excellent example of how to use the Hive blockchain for games.
Game cards, which are NFTs, can be bought, sold, or leased so that you can then fight with their help. The main mechanic of the battles on the maps is built with Artificial Intelligence and is random.
To get a starter set of cards to start playing, $ 10 is enough.
Splinterlands has already attracted over 100,000 players.
The game is actively developing and is attracting more and more developers to work.
The Sandbox 3D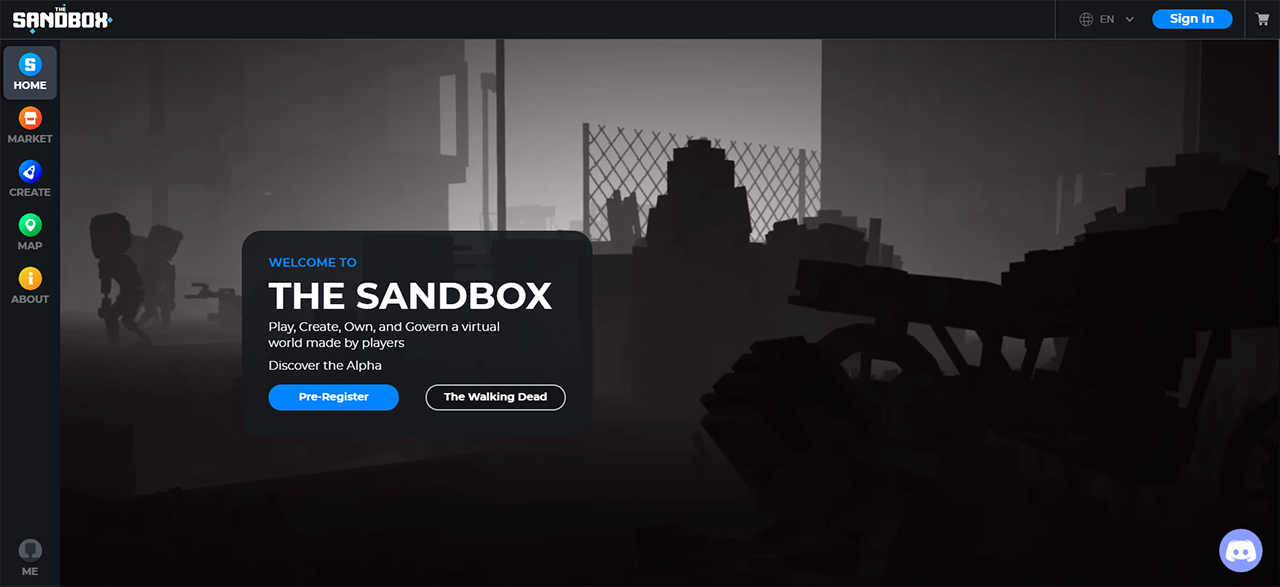 The Sandbox is another example of the excellent implementation of blockchain technology for a game. Players can create their worlds with unique objects and then buy or sell their creations. Each world belongs to one specific user and is tied to the NFT.
To start playing The Sandbox 3D, you need to invest about $ 100, depending on the ETH and SAND token rate.
Alien Worlds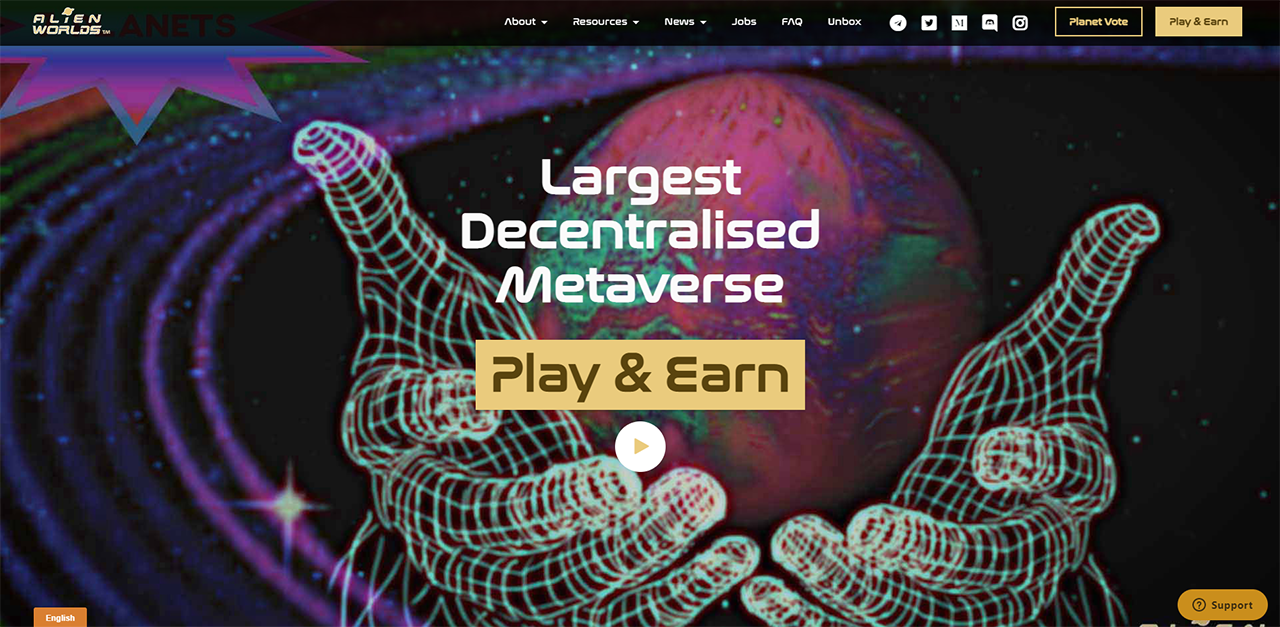 The goal of this game is to mine TLM cryptocurrency. You can mine TLM on planets and locations using the equipment. You can also buy weapons. The developers are currently working on battle modes. There is an opportunity to purchase locations on planets and rent them out for mining.
There are two ways to make money in Alien Worlds. You can either immediately withdraw the mined tokens or invest them in pumping the instrument and NFT cards. Players can trade rare NFT cards for a good amount of money in this game.
WAX, Binance Smart Chain, and Ethereum networks are available for this game.
Battle Racers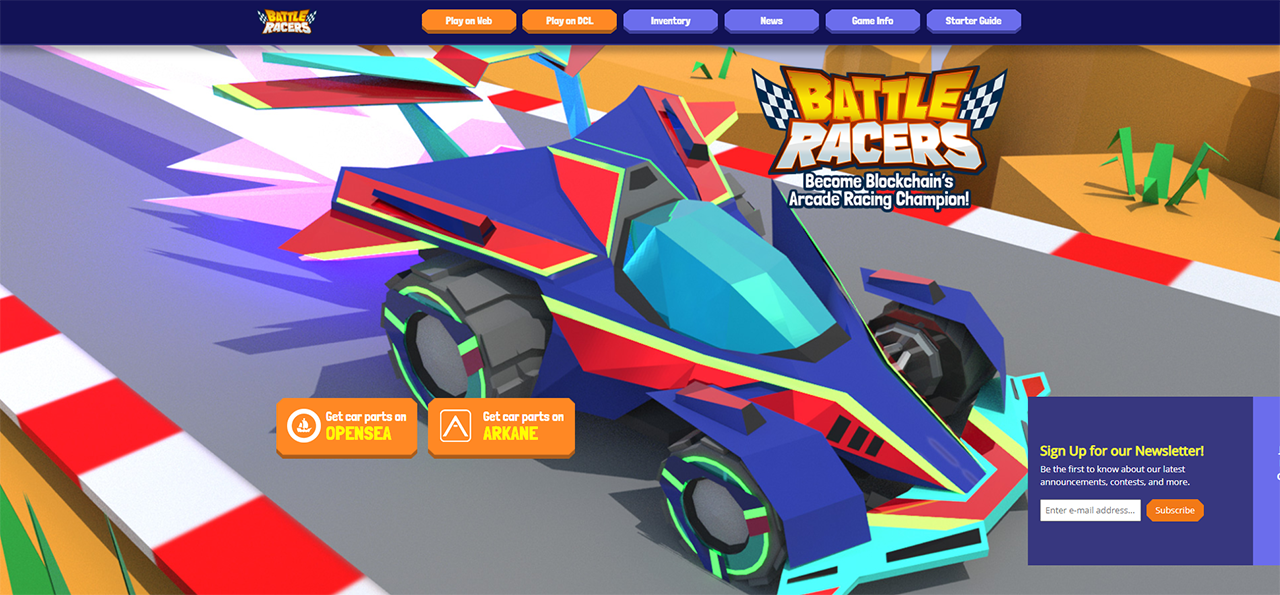 Among the partners of this game are the already mentioned Axie Infinity and The Sandbox.
It is an NFTs game where you can build your own racing car and add additional parts and weapons to compete and fight with other players. If you register a car as an NFT for a game, you can sell it for cryptocurrency on the OpenSea marketplace.
Develop Your Game with NFT
If you have an intention to create an NFTs game, we are at your service.
Why choose Zfort Group as the NFT game development company? We are professionals.
Does Zfort Group have rich experience in blockchain, cryptocurrency, and token software development? Yes, it does!
Can we build a Marketplace NFT from scratch? Yes, we can!
We have a broad experience in Ethereum tech and its NFT standards, such as ERC-721, ERC-1155, ERC-998, and ERC-875.
Zfort Group at your service!
We will help you with your NFT project!