The topic of NFT is far from new in blockchain technology, but new waves of hype have attracted a lot of new attention. All of this happened thanks to big sales of NFT collections for a lot of money, literally millions of dollars, especially Beeples's NFT collection.
So, NFT has become some sort of guarantee of the uniqueness of any item in the digital world. Video games made no exception in this and successfully adopted NFT tech.
We will help you with your NFT project!
Already existing games added NFT components to their functionality, and new games are building their mechanics around NFT technology. So we can say that NFT games mean that a video game has NFT technology.
Now let's go into more detail.
What are NFT Games?
NFT games are a special kind of game where the game mechanics is based on a special economic model of relationships between players. For example, players can create new items in the game, new characters, sell them, crossbreed, trade, buy, etc.
NFT games are for making money by playing and having fun. In fact, they are a place where "fresh blood" can invest, create new virtual items, and get decent pay for them.
How is NFT used in gaming?
NFT is used in gaming to record a unique game item creation by registering it in the general blockchain system so that you can see its history of transactions, owners, prices, etc.
The NFT must ensure that transactions occur as transparently and honestly as possible. New game items are recorded in special NFT smart contracts. They are assigned a unique code that confirms the item's uniqueness, making it interesting for the world of investments.
So, in short, NFT is used in games to turn game items into investments.
How do NFT games work?
NFT games work as a marketplace and a playground at the same time. First, they lure new players with fascinating game items and engaging gameplay.
Second, they introduce NFT marketplace mechanics, how it works, where to buy, create, etc. So gamers, while playing an exciting game, can also earn money by minting, buying, and selling NFTs. It turns a regular video game into a play-to-earn NFT game.
Also, this process can be vice versa, so investors who want to make money via NFTs join the game and start to play. Both ways are relevant.
What are examples of NFT games?
Here you can see some examples of NFT games.
They all recommended themself as high professional products that can retain several thousand daily users. You might also know them as
play-to-earn NFT games. So, here they are:
Axie Infinity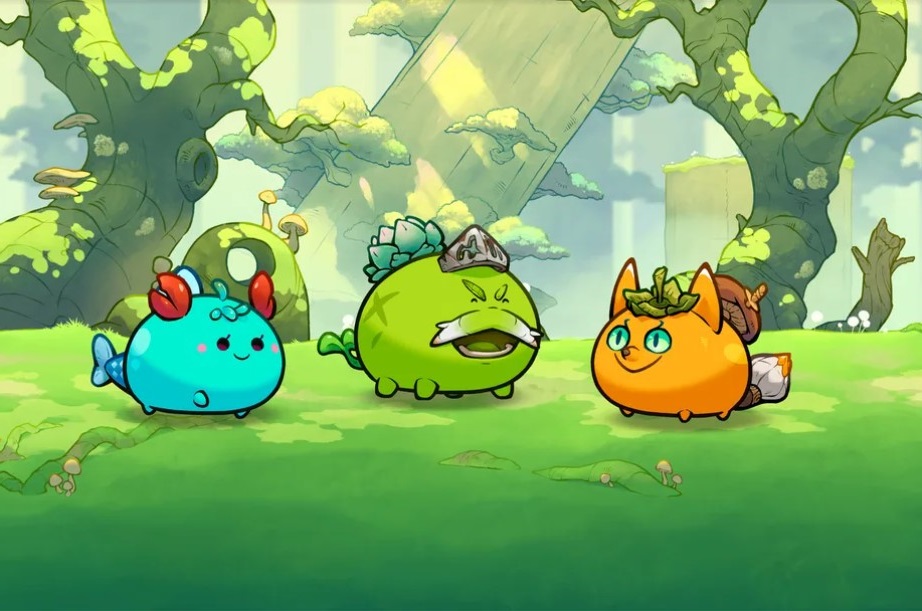 Axie Infinity is one of the most popular play-to-earn NFT games today.
They based PVP battles between players using special game characters called axies. They are fictional monsters with different combat capabilities and appearances that depend on their game class.
Axies can be created, pumped, exchanged, and upgraded. Also, you can do the same thing with their additional game items.
Recently, NFT land has been added to the game, which can also be sold and improved by growing your axis on it.
Axie Infinity has a good balance between a game and an investment tool. One leads to the other. More players mean popularity is growing; new investments are appearing. New investments are appearing, and their popularity is growing. Circle of life.
To create such a game, you need to consider several essential components. We have an article that goes into more detail here.
Sandbox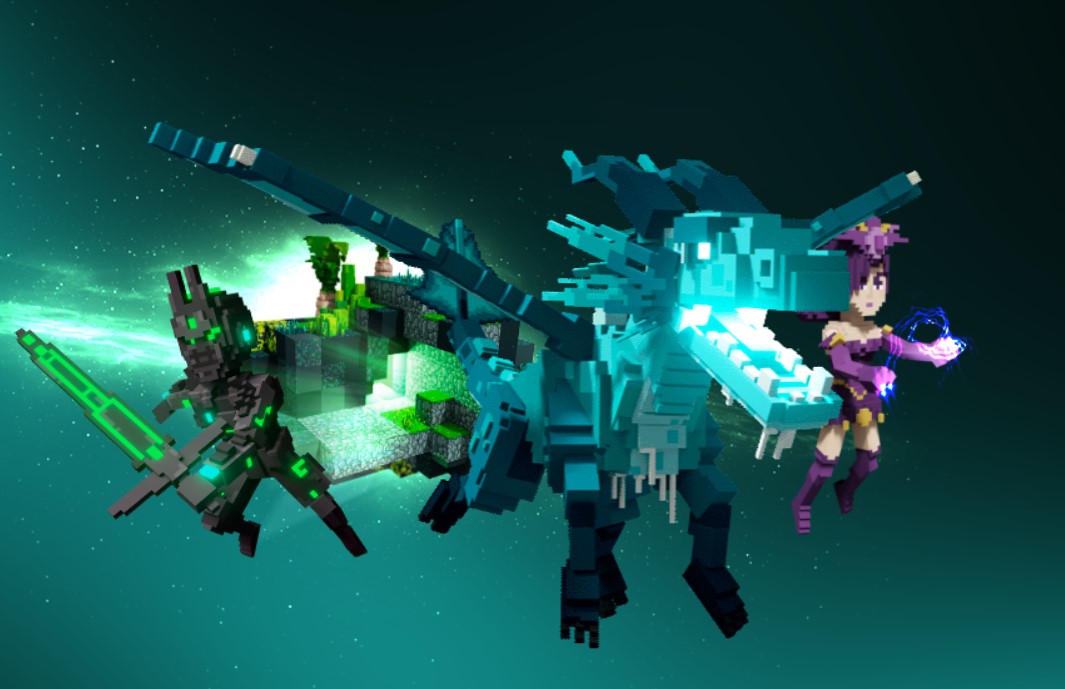 Sandbox is an excellent example of how a mobile game can grow into a multi-platform NFT product. Today they are a space where you can create your own characters, locations, and even games.
They have two cool features. The first feature is a convenient voxel editor in which anyone can quickly draw a 3D object. The second feature is a game constructor, where any user can create their own game inside Sandbox without programming knowledge.
Decentraland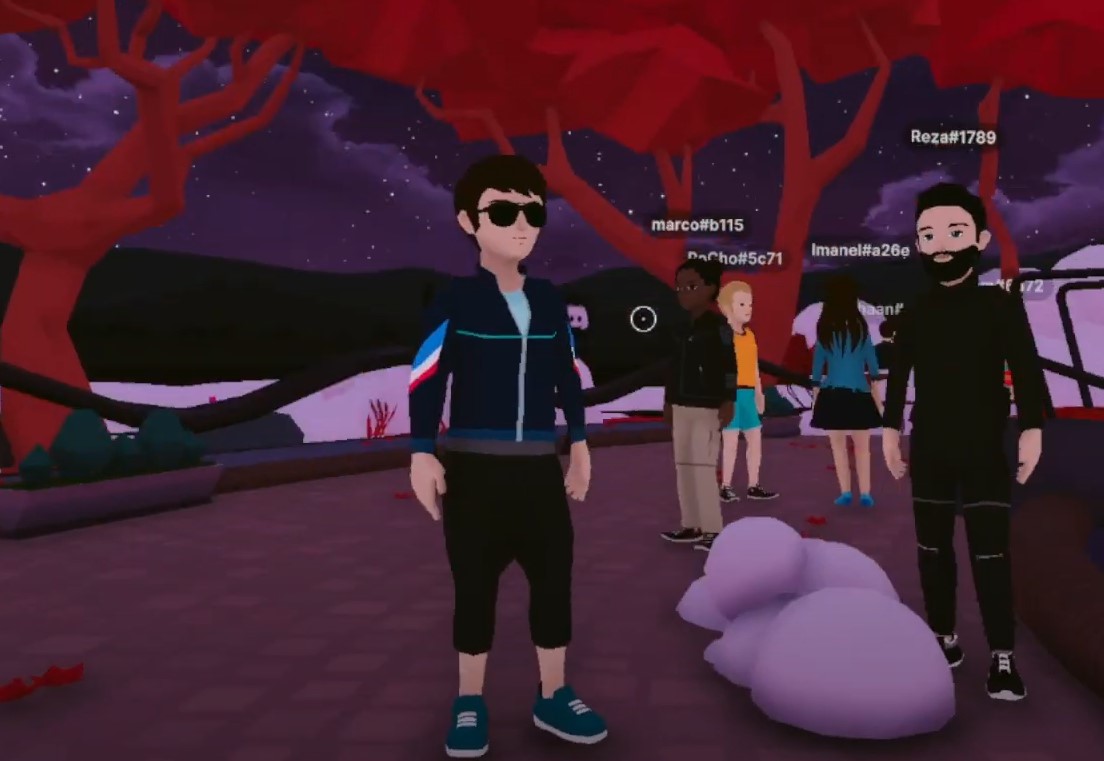 Decentraland is a big open world based on NFT technology. Players can create new items, NFT galleries, and add their video games inside this world. There is also a nice bonus, in the form of NFT virtual land, which is a good investment and gives the right to vote in Decentraland community. Thanks to it, people can influence on game's future. That is, the game itself belongs to the players themselves.
Decentraland team also made its own cryptocurrency using Ethereum as a core of their blockchain. It is called MANA.
One of the remarkable moments that make this play-to-earn NFT game unique is their NFT names market. Players can mint their account names and then sell them for big money. The name "Jew" was sold for $350k.
How do NFT Games make money?
NFT Games make money from several sources. One of them is selling NFTs on their NFT Marketplaces. Then they can sell their business shares to investors. Also, they can make the rent of NFT Land and, of course, good old advertising. These are the most obvious ideas, and there can be dozens of ways to make money here.
Creating Your Own NFT Game
Creating your own NFT game is not an easy task. First, it is necessary to understand what technologies to use for minting new oil and gas. Then, what are the advantages and pitfalls o blockchains for game integration, such as transaction fees, royalties, time per transaction, and the number of possible transactions per second.
You also need a game development team: designers, programmers, level designers, etc. The task is not easy-one and requires experts in all areas. Our team of play-to-earn NFT game developers has been involved in NFT and blockchain projects for more than ten years and more than 20 years in custom software development.
Thank you for reading this article. I hope you found the answer to what NFT games meaning is.
We will help you with your NFT project!