Real Ukrainian companies that, during difficult times for our country, continue to work and support the economy of Ukraine by our job. We all work and fulfill our obligations to our customers on time and with high quality.
We will help you with your NFT project!
Naturally, there are more NFT companies in our country, but we have chosen 5 main ones that continue blockchain development and do quality work. With this list, we want to show that Ukrainian companies still do their job, and no difficulties will prevent us from making the world more beautiful through blockchain tech development. Glory to Ukraine!
Zfort Group

Hour Rate: $25 - $79 / hr
Employers: 250 - 999
Foundation Year: 2000
Zfort Group is a Full Service IT provider building custom software projects and dedicated teams for hundreds of customers since 2000. Our 18 dedicated teams work for the world's leading brands. Over the past few years, Blockchain/NFT Development and Artificial Intelligence Development have become our core competencies. We have made several NFT collection projects and NFT land games since the begging of 2022. So our NFT developers have a lot of relevant experience for the most popular NFT tasks today.
UDEV HUB

Hour Rate: $25 - $49 / hr
Employers: 250 - 999
Foundation Year: 2018
They are a global software development company that provides blockchain projects. They make secure blockchain projects and have experience how in making crypto cases with small commissions for transactions and minting of tokens.
IdeaSoft.io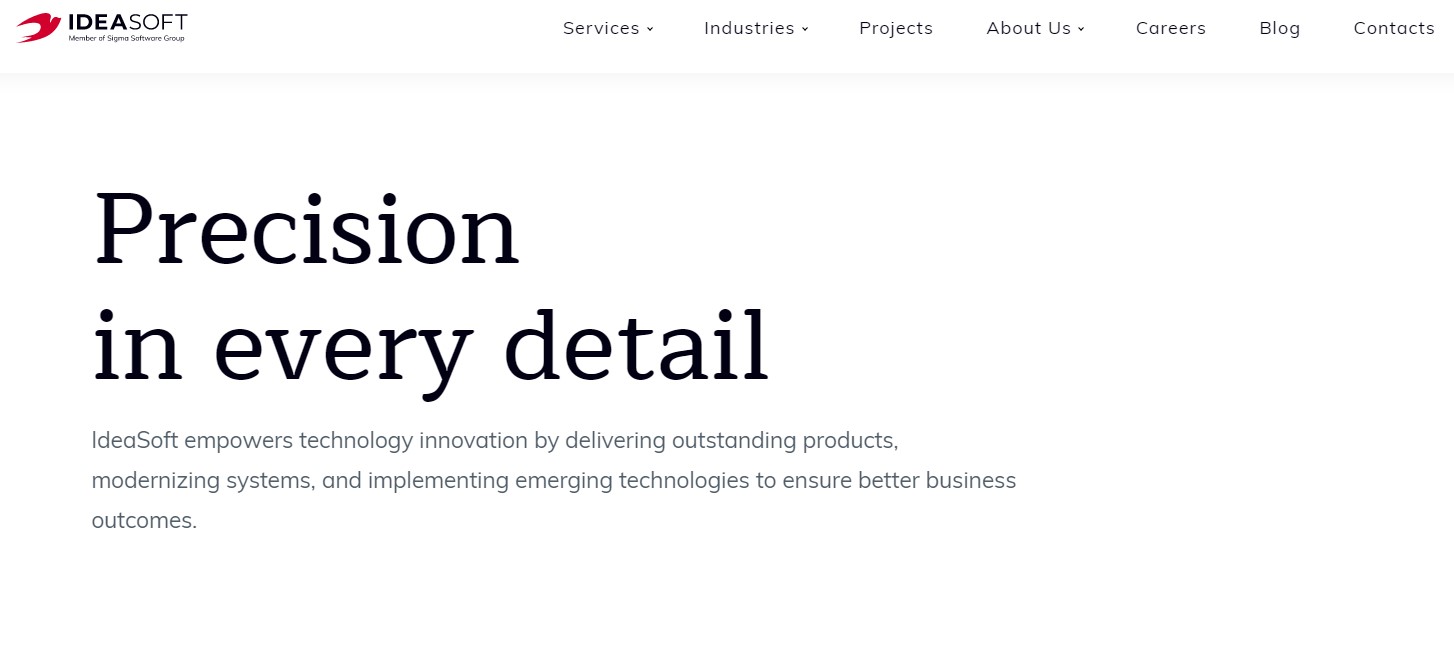 Hour Rate: $25 - $49 / hr
Employers: 50 - 249
Foundation Year: 2016
IdeaSoft provides blockchain development services for industries such as Healthcare, Investment, Banking, Fintech, Insurance, Government, and others. Their portfolio includes successful projects of crypto wallets, , cryptocurrency exchange platforms, stablecoins, NFT marketplaces, DeFi aggregators, etc.
2muchcoffee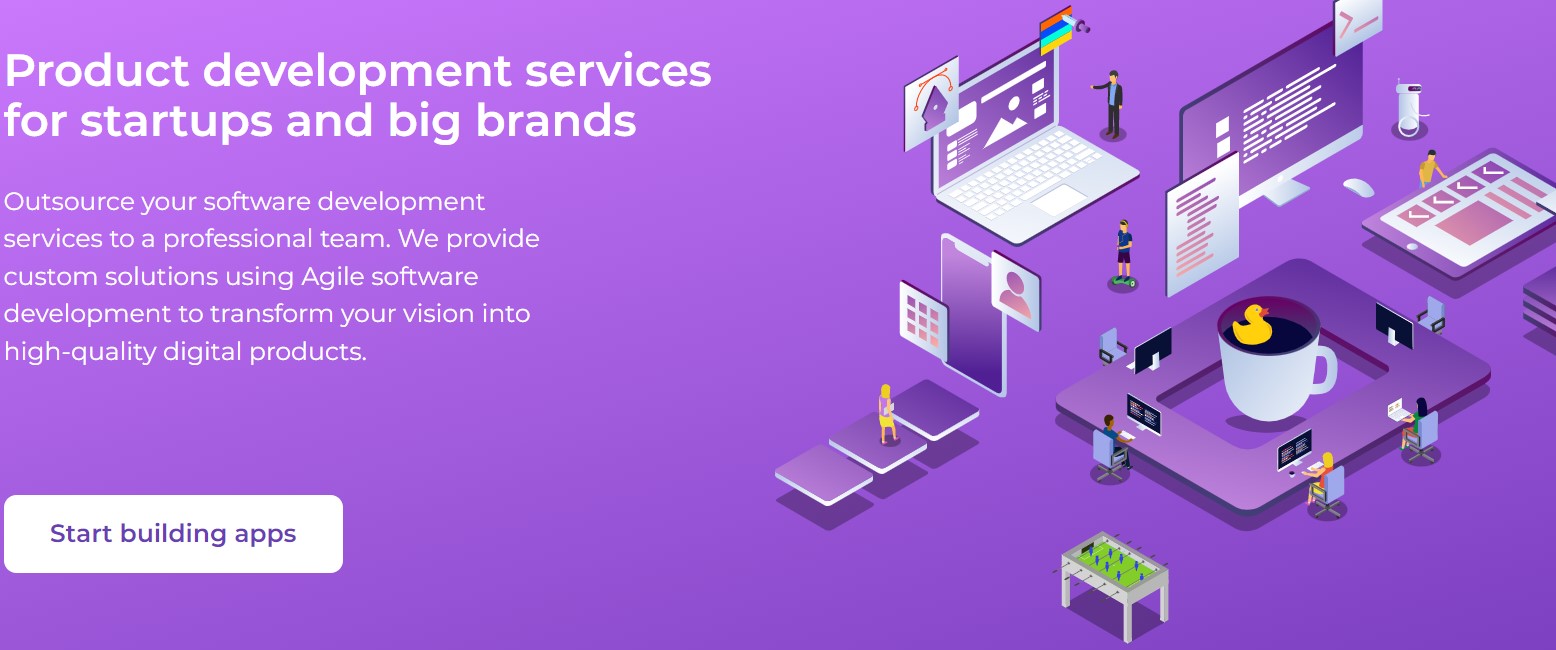 Hour Rate: $25 - $49 / hr
Employers: 10 - 49
Foundation Year: 2015
2muchcoffee main experience: Cross-Platform, Hybrid, Web, Mobile, Ethereum, NFT.
Their team fits both outsource and our staff models of project development. They provide custom solutions using flexible software development and deep tech expertise.
Core services: Cross-platform development, Hybrid development, Web development, Mobile development, NFT development and Smart-contracts development.
RedDuck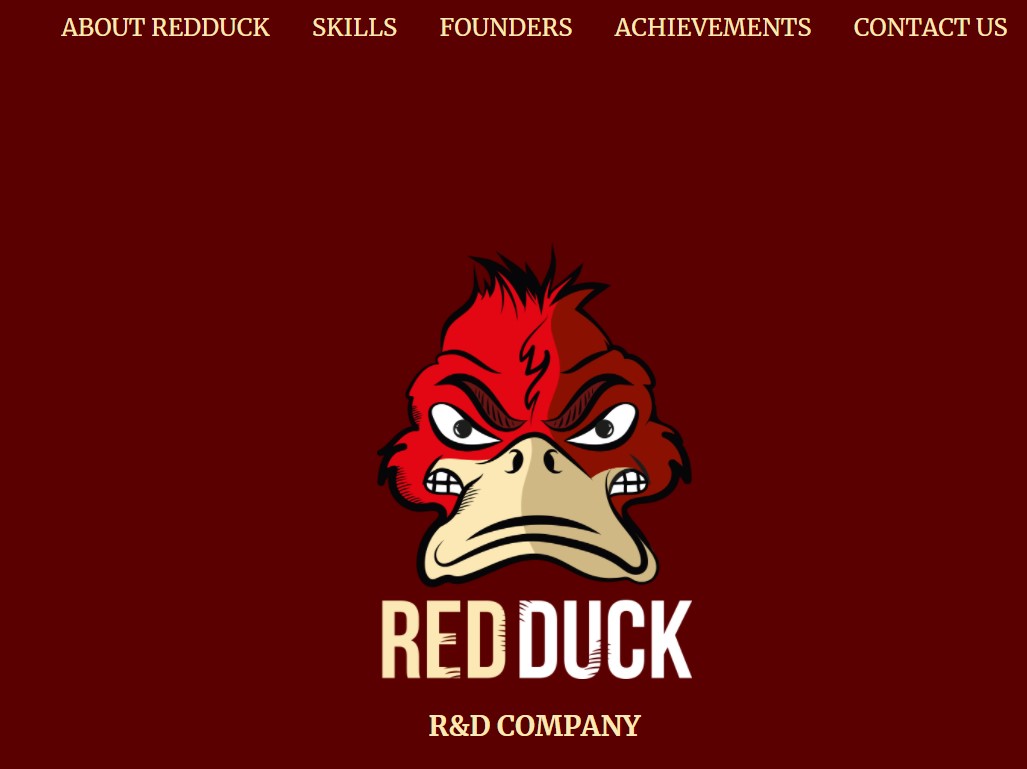 Hour Rate: $25 - $49 / hr
Employers: 10 - 49
Foundation Year: 2013
Teamvoy is a Ukraine-based custom software development company specializing in web and mobile application development for different industries focusing on the global FinTech market. Teamvoy offers its clients project-based outsourcing. Our team of 45 experts employs best practices and the latest standards to produce high-quality and reliable software.
Conclusion
To find the best option for your project, I advise you to write to all companies and look at other companies. You can find them in catalogs like the clutch. Read reviews ratings and communicate directly with each company, and you will find the best option.
We will help you with your NFT project!