IT development is one thing that every company will need to deal with at some point or another, so it's essential to find a decent provider to partner with. You need to trust them with your business problems and know that they'll find the right solutions. They won't rip you off by charging outrageous fees or recommending solutions because they get a referral fee rather than because they're the best tools for the job.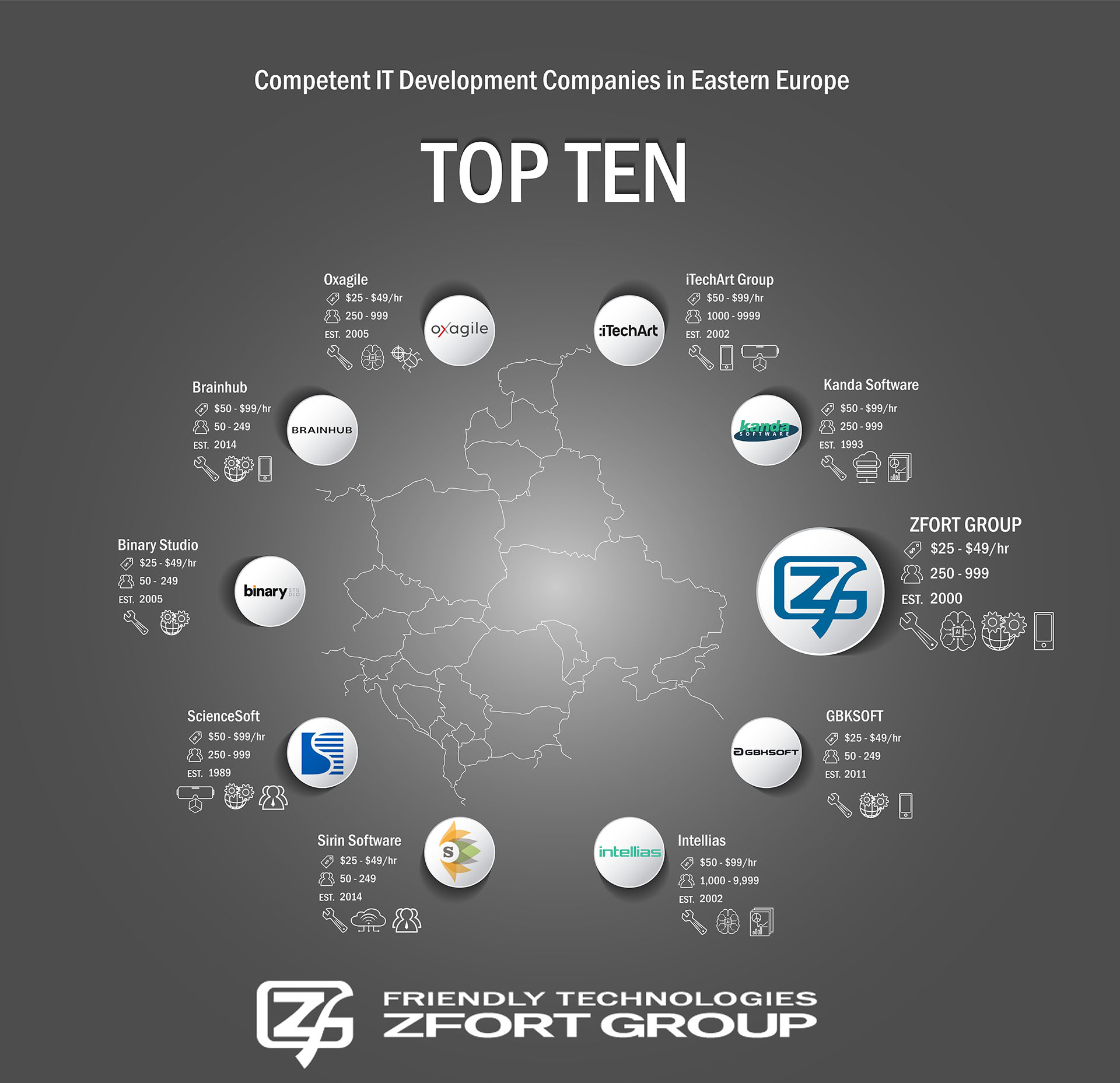 As for location, Eastern European companies tend to be much cheaper because they have lower operating costs, and they can pass those savings on to their customers. So with that in mind, let's take a look at ten of the most Competent Eastern European IT development companies to help you with your search.
Top 10 Competent IT Development Companies in Eastern Europe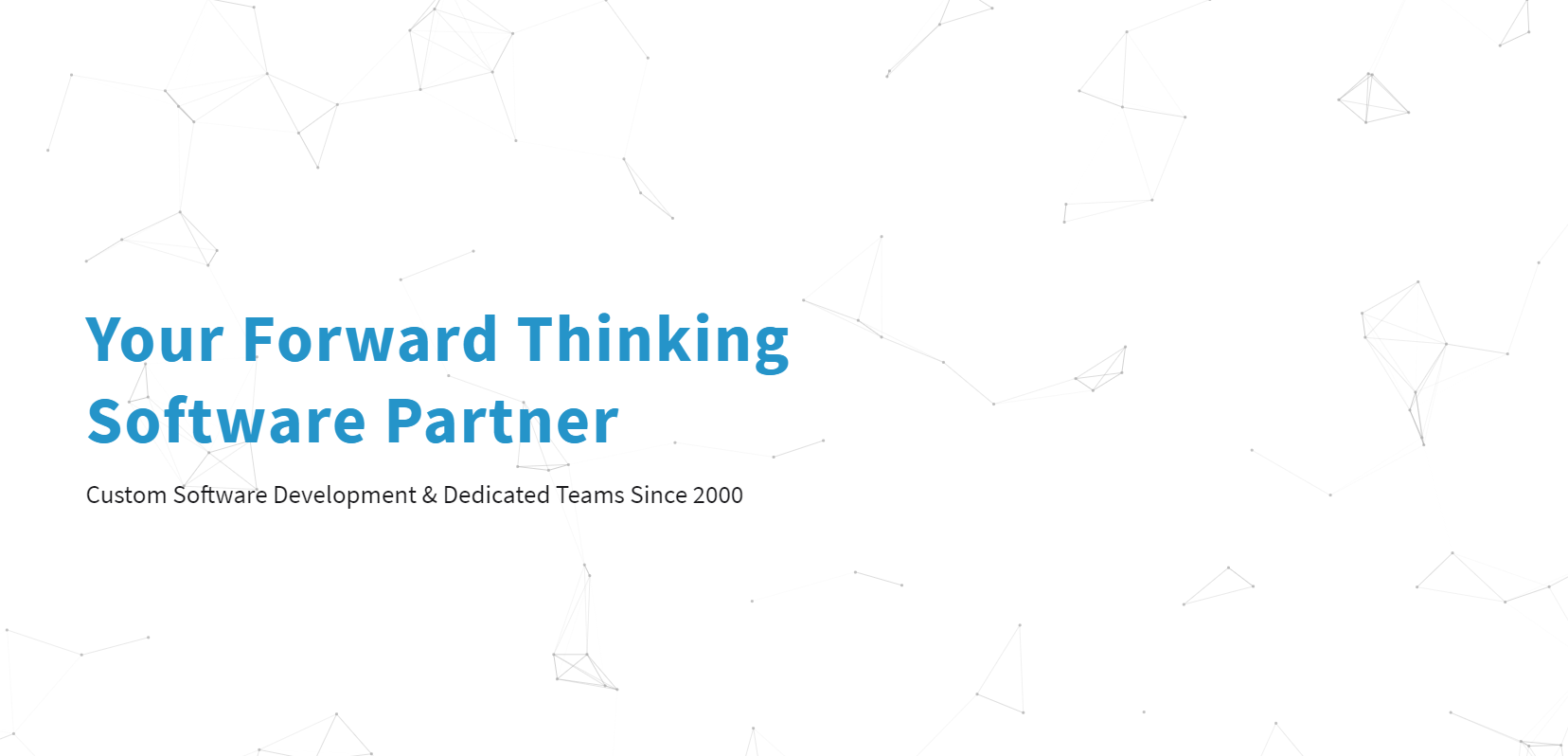 Zfort Group is a software development company with a difference. They've developed their own proprietary methodology that allows them to serve sixteen different industries with a tailored approach that's all about figuring out what will work best in any given sector or situation.
Founded in 2000, they've built themselves a solid reputation for software development across 34 core technologies, getting jobs done on time and budget. They've completed thousands of projects for hundreds of international companies, and they stand out from some of the others on this list because they have four of their own global data centers.
Zfort Group is one of those more flexible companies that can partner with and work with you no matter how big or small your organization is. They've got a stellar reputation for building high-quality custom software and managing budgets and expectations to ensure that there are no unpleasant surprises along the way.
GBKSoft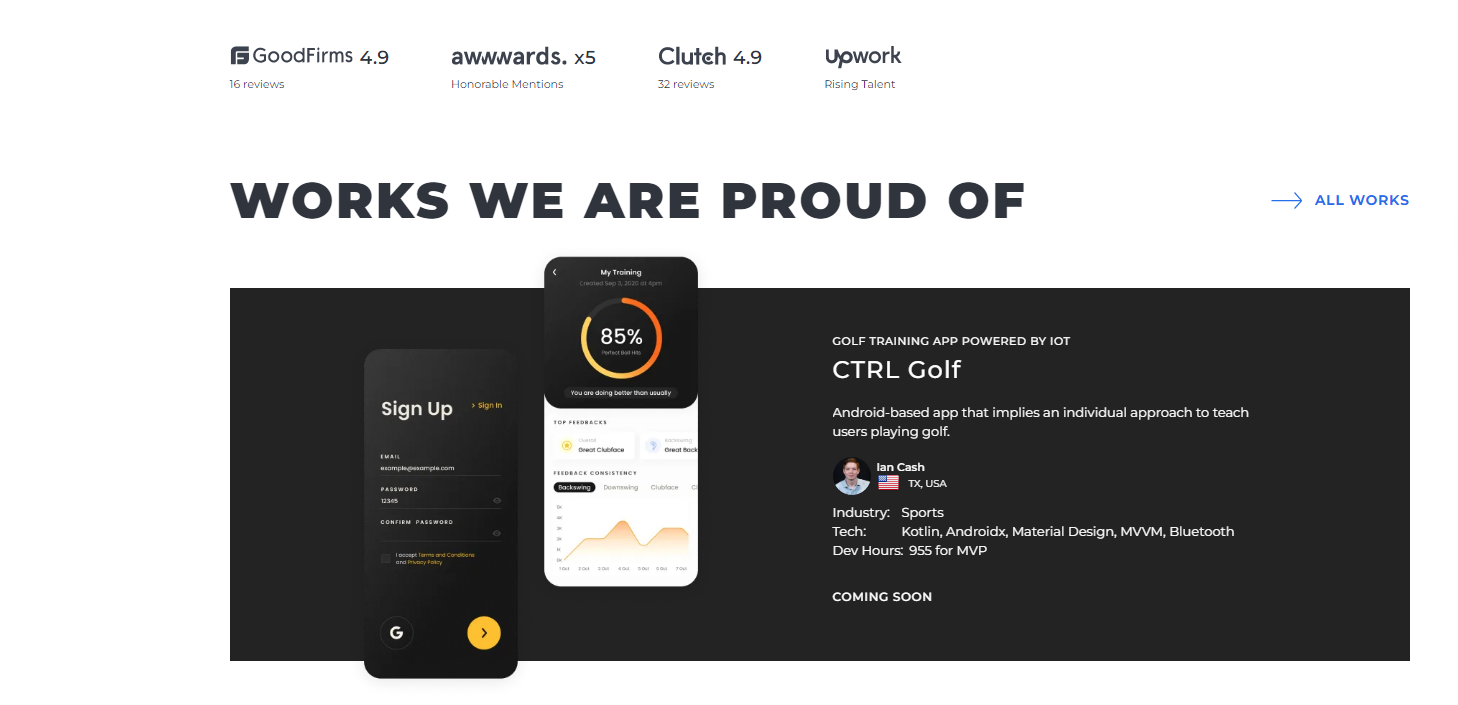 One of the main ways GBKSoft stands out from the other companies on this list is that they're pretty good at creating visually stunning builds which look immediately beautiful straight out of the box. The core functionality is important, of course, but it's also important to make the platforms look good so that people actually use them.
GBKSoft probably isn't the one to go for if you just want a quick and easy software build. But if you're looking for something comprehensive that's been specifically designed with the final use case in mind, you could do a lot worse.
Intellias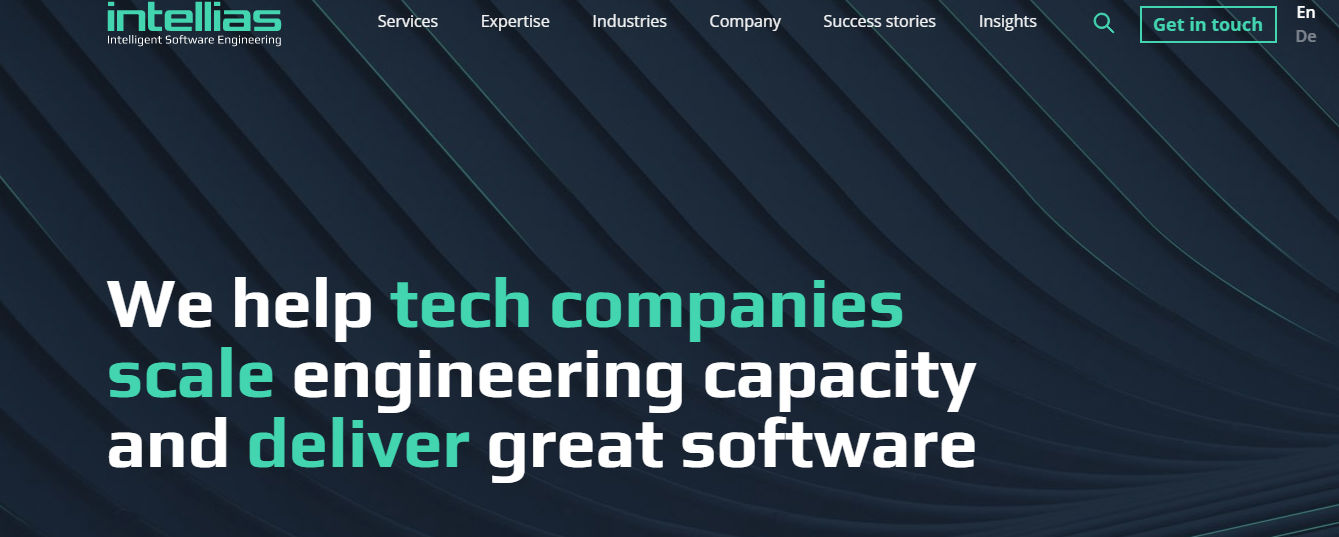 This development and digital solutions specialist mainly works with Fortune 500 companies. However, they also have a good track record for teaming up with startups and disruptive companies in the technology industry.
Intellias has worked with brands including LG, Kia and Swissquote Bank. Their impressive list of case studies and testimonials should give you a decent indication of their capabilities. They've also been known to help their clients to develop their in-house teams with IT and R&D expertise.
Sirin Software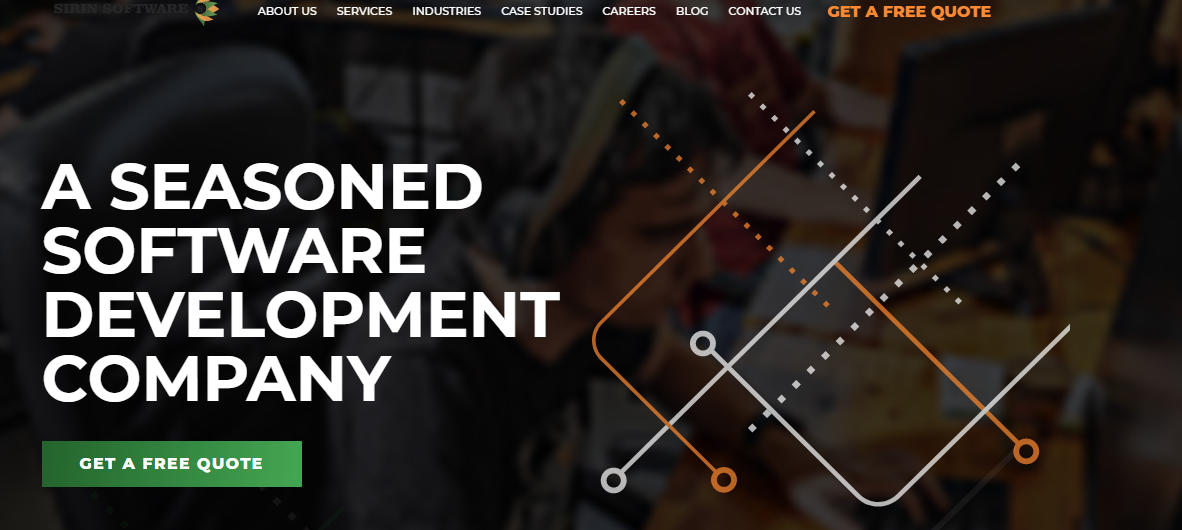 Sirin Software is interesting because it's technically an American company thanks to its Florida headquarters, although they also have a research and development center in Ukraine. It means that they can offer all of the benefits of a US dev company while cutting costs like an Eastern European firm.
This makes them a pretty attractive choice for companies from all over the world. Though they're a relatively young company with just seven years of experience under their belts, they have a good reputation for getting the job done. They have particular specialisms in IoT development and embedded systems.
Science Soft

This is another one of those companies where the clues are in the name. ScienceSoft has been in business for over thirty years, making it one of the oldest companies on this list. Because of their lengthy history, they've worked in a range of different industries, like healthcare, banking, retail, and telecommunications.
In particular, ScienceSoft has a reputation for working with larger, multinational companies, with clients including Walmart, Nestle, and eBay. If it's a pedigree for working on large-scale projects, ScienceSoft is a pretty good choice.
Binary Studio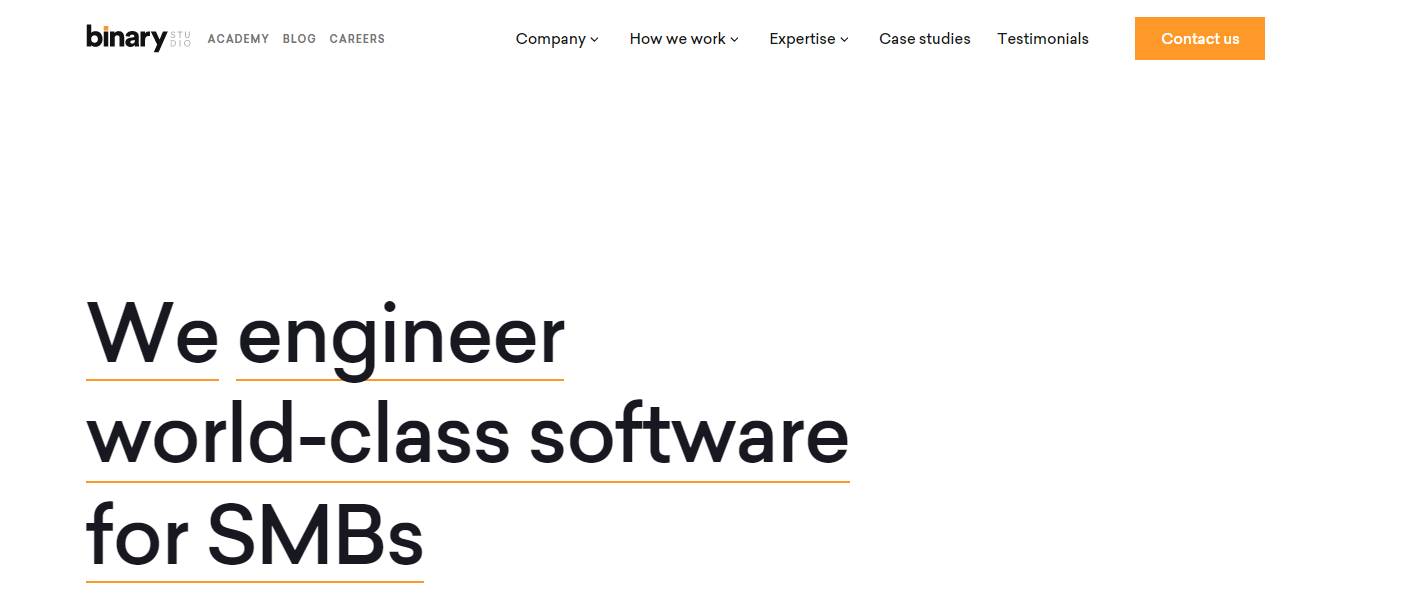 In contrast to some of the other companies on this list, Binary Studio doesn't try to offer everything to everyone. Instead of that, they are focusing specifically on working with small-to-medium-sized businesses (SMBs). They tap into their talent pool to provide development teams for their clients, digging into their deep front-end and back-end expertise to create comprehensive software to help SMBs to take their business to the next level.
Brainhub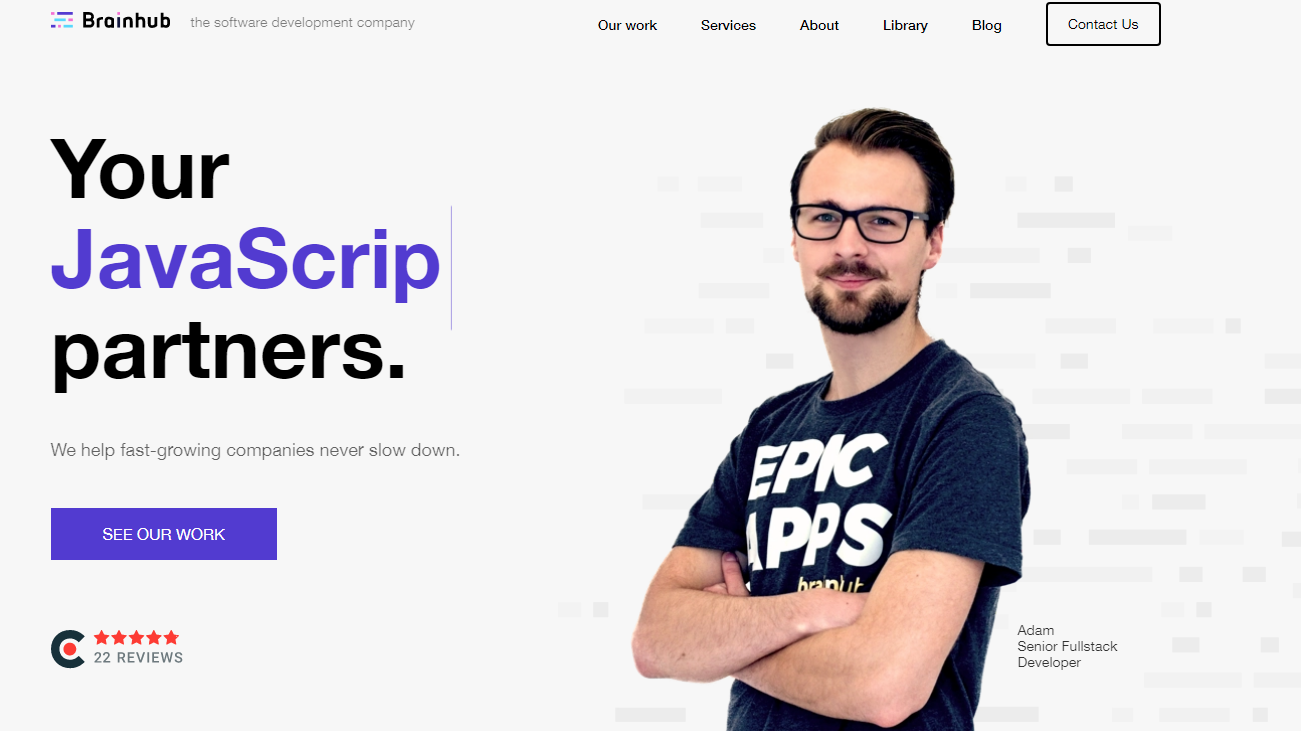 Brainhub positions itself as a business partner instead of a traditional IT services provider, getting to know their clients' business challenges and creating bespoke software builds to solve them. They make sure that all of their builds are fully scalable and work with companies of all shapes and sizes, from small startups to those big international behemoths that are already at the tops of their industries, with clients like National Geographic.
Oxagile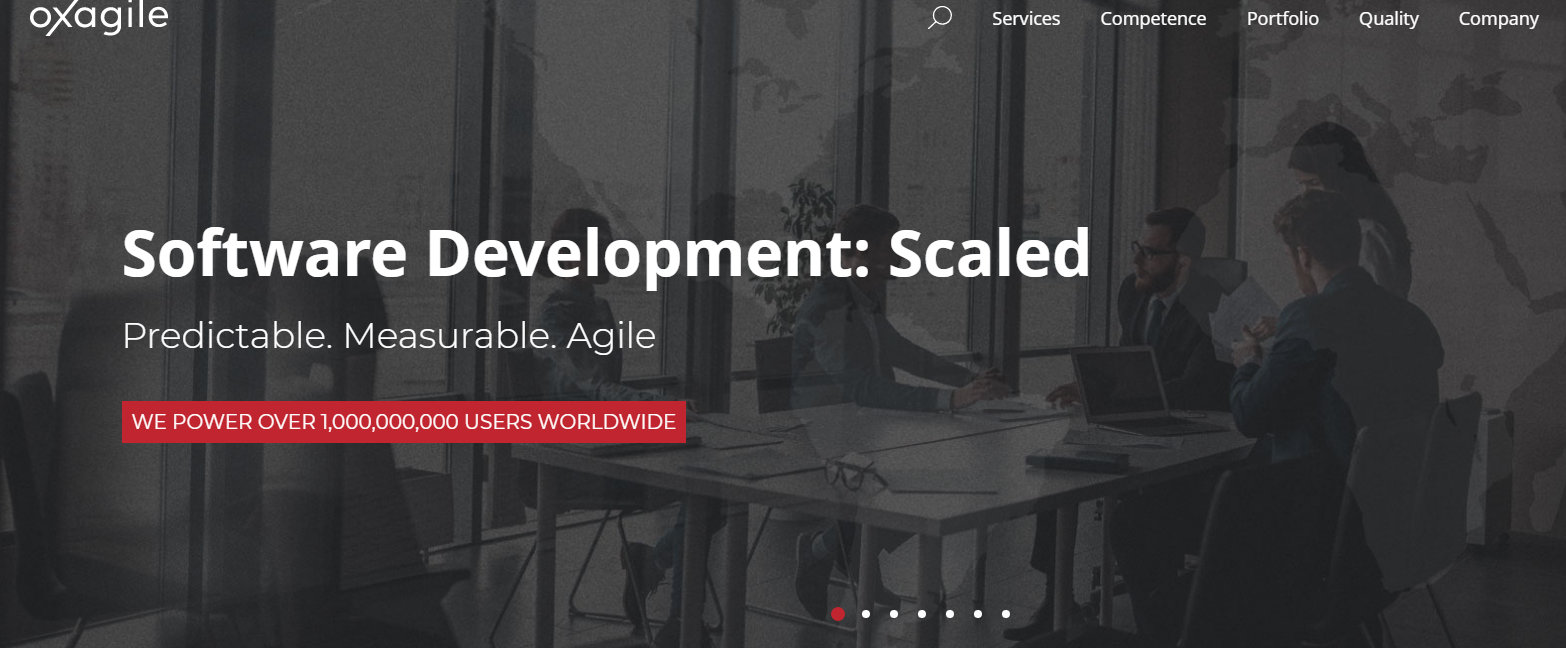 Founded back in 2005, Oxagile is a mid-size IT development company specializing in machine learning, big data, and AdTech. Its wide-ranging developmental capabilities mean that they can offer a range of services to suit their clients, from big builds to smaller solutions to tackle specific problems.
What's particularly interesting about Oxagile is that they can handle IT development across the entirety of an organization and integrate it all together in a common system because they have such a wide range of in-house development skills.
iTechArt Group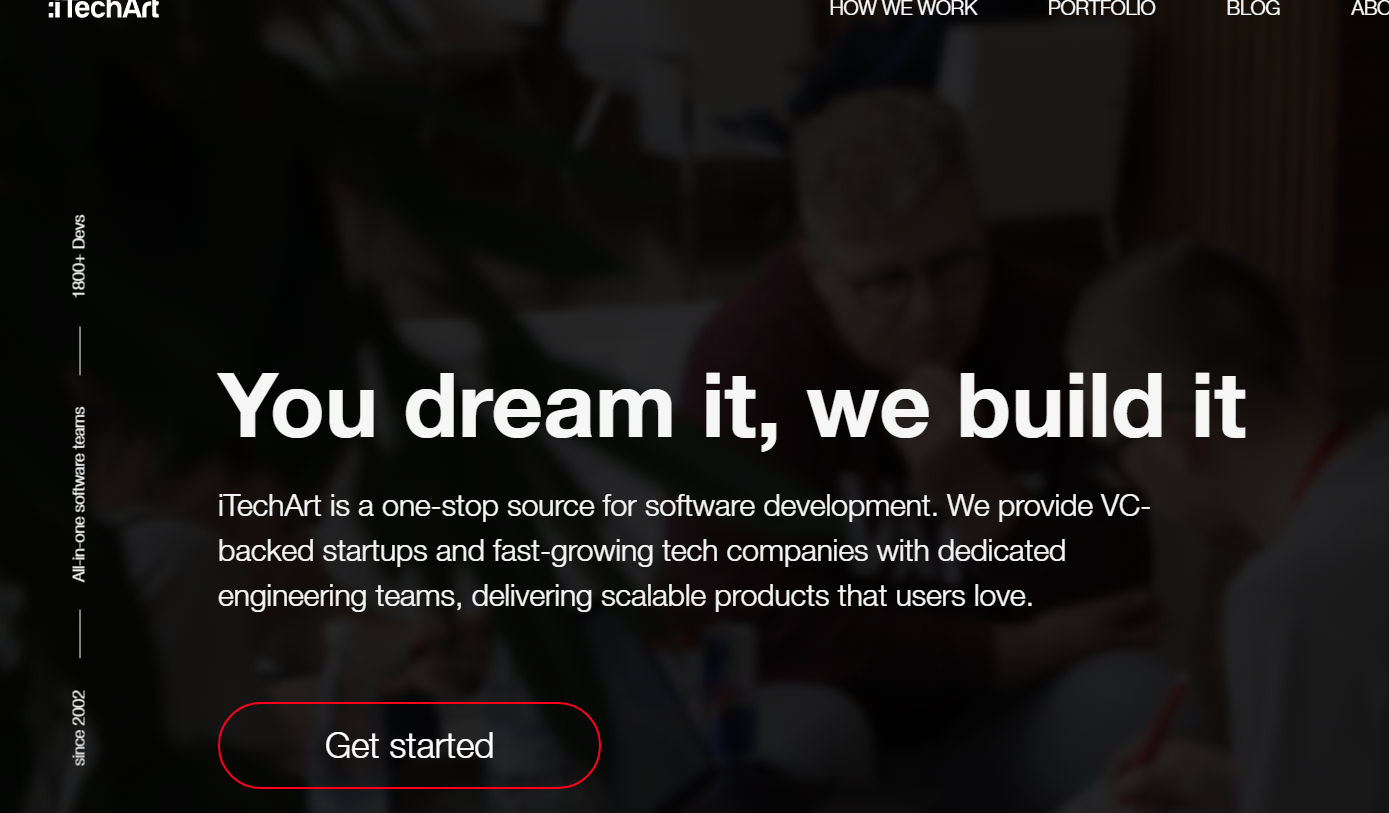 These guys take IT development and turn it into an art form, hence the name. They specialize in custom software development and have nearly 2,000 developers and engineers on their team, allowing them to work on large-scale builds for huge multinationals in a way that many of the other companies on this list can't compete with. They also have a heap of experience when it comes to building scalable products that can grow alongside their clients' companies.
Kanda Software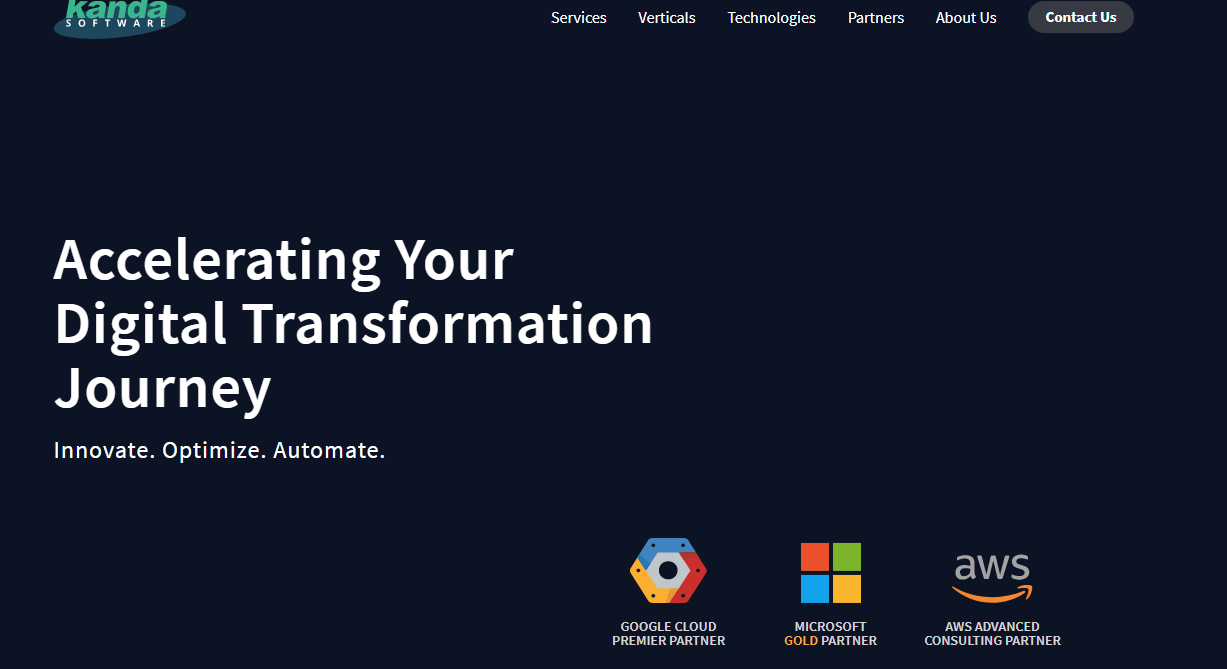 Pronounced the same as the word "candor" - meaning honesty, this company has a decent reputation for exactly that. With nearly thirty years of experience beneath their belts, they've been able to ride the wave of change that's inherent to the IT development industry and has been working since Windows 95 was cutting edge.
These days, they're known for cloud development and bespoke software design for startups and enterprises. You could do a lot worse.
How to Choose the Right IT Development Company?
What to look for will depend upon what you're hoping to get out of your relationship. Same about IT company. If you're looking for a budget company that can answer your brief without charging you the earth, the price they quote you might be more important than some of the other factors like the strength of their support team.
On the subject of support, it's always important to know that your development team has got your back if any issues arise. So it's generally a good idea to check out their knowledge base and their customer service protocols so that you know where to turn if you have any problems.
Remember that IT developers will work with you over prolonged periods to help you achieve your business goals. You can switch from one provider to another, but it can set you back some time and often leave you in the same place that you started.
Ultimately, you're looking for the holy trinity: stellar customer service, a reasonable price, and a reputation for a professional IT developer. The good news is that you can check this final point by going through their case studies and contacting past clients to ask them about their experience.
Why Hire Zfort Group
Zfort Group is an intelligent choice when looking for a competent IT Development Company because they tick all three of the boxes. They're a versatile developer with experience working across various industries and with companies of all shapes and sizes. They're also affordable and have a good reputation when it comes to customer service. What more could you want?
We provide custom software development services for startups, mid-sized businesses, and established enterprises