The NFT trend is growing and does not stop at art, games, and other virtual objects. Thanks to smart contracts that are the core feature of NFT, this technology makes jobs easier transactions faster, removes tax burdens, reduces commissions, etc. In the modern world, everyone appears under the surrender of digitalization, and property rights(pr) aren't an exception. PR is also transforming into an electronic form.
We will help you with your NFT project!
Here we will talk about one of such modernizations - NFT in Real Estate.
How does NFT in Real Estate work?
Of course, physical objects are not magically transformed into electronic ones. Real estate property rights are the objects of NFT, not the real houses. Real estate ownership rights are converted into smart contracts.
Blockchain technology is selected based on which NFT is created and ownership rights. For example, a house is recorded in it. Then this NFT enters the market, and anyone can buy it for cryptocurrency. Then you can purchase such NFT, and in the end, this purchase should mean that you own real property, a real house in the real world.
As you see, in essence, the mechanism does not differ from one other already existing NFT, and everything is pretty understandable here. But what about the property rights themselves? Here lies the primary workpiece of this technology. The biggest strength of NFT is that it is fast, easy, affordable. As it can be said, this area is without regulation at all. Unfortunately, we see the opposite picture when we talk about Real estate. Everything is long, complicated, and less accessible.
This area does not fit into a complete abstraction that can be manipulated as you like. Real estate has an appearance in the form of a wall, a roof, most likely communication, and most importantly, it does not fly in the air; it stands on the ground. It means it falls into the regulation field of state bodies, and here it is impossible to avoid cadastral authorities, notaries, restrictions, all kinds of extracts, etc. Such a market is a tough nut to crack, and it cannot be transferred simply to the sphere of smart contracts.
Each country has its forms of regulation, restrictions, and its own taxation rules of Real Estate. How can we transfer it to NFT in this case? The answer is to turn a Real Estate object into a simple thing that can be sold much easier. Like a simple painting, it has a psychical appearance but doesn't have such complicated regulations. That means that you don't need special registration. It just might be an object of investment.
That is, the NFT for real estate is not like in obtaining ownership of the real estate, where you can live in it here it is more of a business tool for making a profit. This is the thing that makes real estate NFTs a tasty morsel for investors of all equity sizes. In general, such NFT for real estate is turning into a kind of analog of stocks shares, the value of which, on the one hand, is determined by demand and, on the other hand, is guaranteed by the very real value of the object of their physical world. Such NFTs can be either a full sole investment, i.e., entire asset (EA), or be fractional ownership (FO). Everyone can own some share of real estate and can receive income at the end of the reporting period proportionate with the size of their share (of course, if there was such income). In this case, of course, everything is simplified. The regulation now is not an issue, and the focus turns on KYC.
Type of business with Real Estate NFT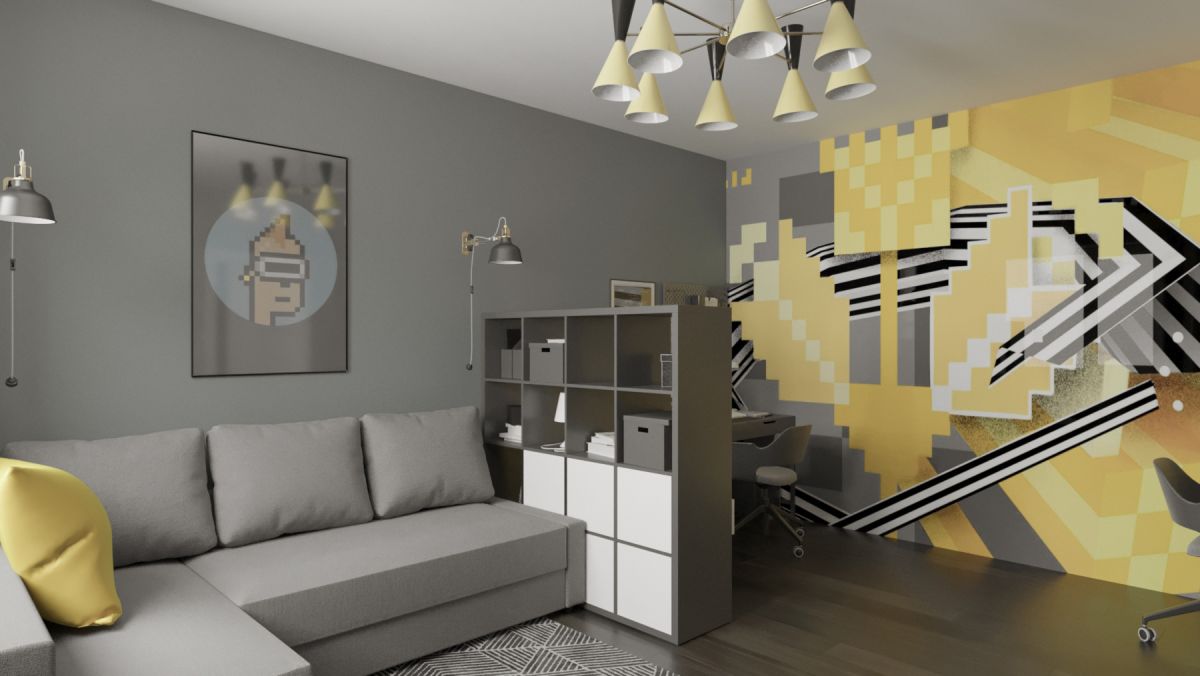 Make your own real estate
One of the options for such a business is to make your own real estate base, where you can sell real estate items as an investment. Something similar to this big investors do in NYC. They bought places there to sell them after with a higher price.
So, such a database of a real estate catalog is being created, which can be freely moved around the market, and the owners can be changed as you like with the help of NFT. An auction is created, where investors themselves determine the final cost of NFT real estate and launch an investment in growth. Users can participate in such auctions with a minimum amount of capital investment and invest in this NFT via small shares.
NFT for mortgage
NFT for real estate can be used for mortgages. A similar story as at auctions, but here the property is, as it were, frozen as a collateral value. Those who give mortgages are investors, thus bypassing the bank and other intermediaries. They themselves set rates and make a profit. In this case, partial ownership is also possible since this is a financial instrument and fractional ownership depends on the proportion of invested funds.
NFT as a standard for real estate
The most difficult option is the sale and ownership of real estate as in the physical world, but with the help of NFT. This option will initially be possible only at the local level. Here, you can fulfill all the legal frameworks and consider all the regulations, contracts, signatures, etc., in advance. This tool involves a lot of mediation to turn property rights into NFTs. A mechanism should also be developed that allows NFT to be used as ordinary property rights after the sale. In this scheme, only the NFT exchange and minting platform itself remains the same. The most challenging process is the legitimization of these actions.
Real Estate NFT vs. Virtual Real Estate NFT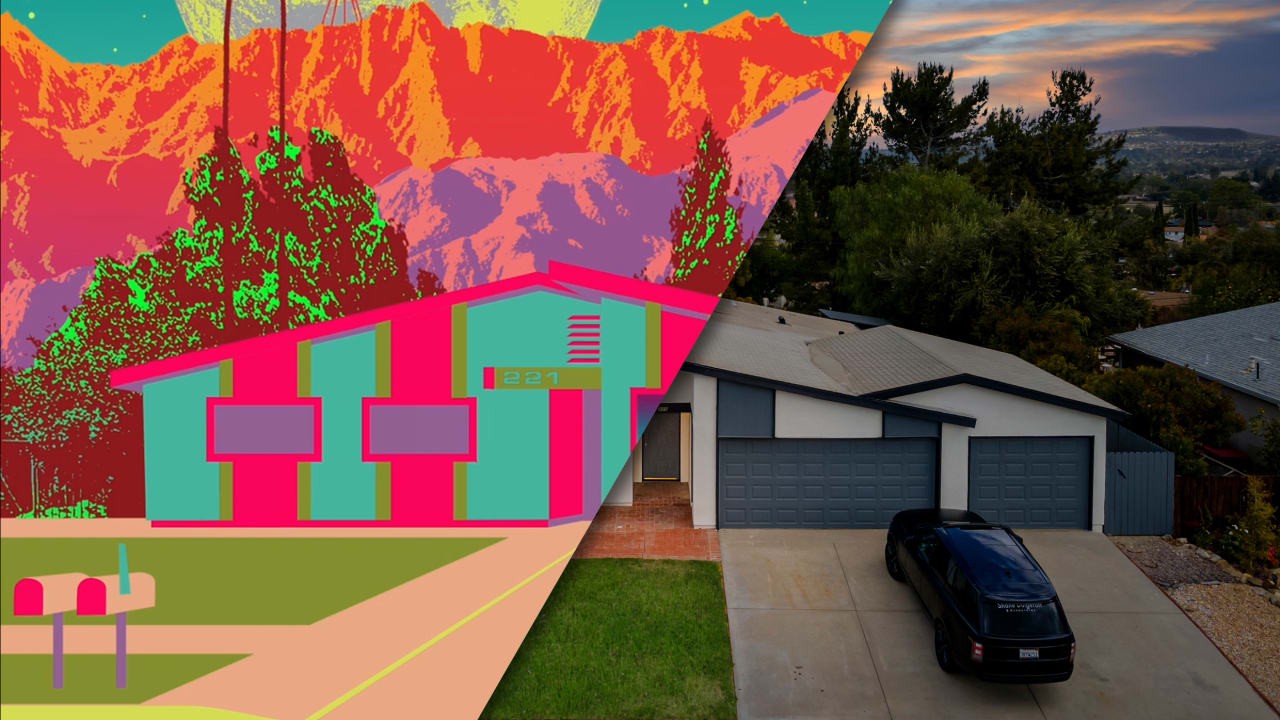 In our opinion, so far, the most feasible option is to use NFT for real estate as a financial instrument. The competition between real estate NFT and virtual real estate is the reason.
In the case of virtual real estate, there are no regulations, but all the same market conditions of the offer apply, of course, the price is formed according to other criteria since there are no real equivalents and there are pros and cons. The advantages are that there are no regulations and everything is simpler. Moreover, technically, such real estate is eternal since it is just a record of 0 and 1 in a certain sequence that can be stored on your device. On the other hand, such real estate is limited by technology, which can change over the years and thus become obsolete and depreciate, which can happen much faster than change with real estate from the physical world. Also, theoretically, virtual real estate can be erased, so it isn't so immortal.
So both technologies have their pros and cons. It is up to you to decide which NFT you need. Our company is an expert in Blockchain technologies and NFT in particular, and we can build NFT for real estate and NFT for virtual real estate mechanisms for you or their common platform. If you have questions, please get in touch with us, and we will be able to give you the necessary estimate for your NFT project.
We will help you with your NFT project!