Food delivery apps have gone from being a promising niche to being a mainstay of many people's lives, both in Canada and around the world. We all love their convenience and the fact that they bring the world's cuisines to our doorstep.
In today's article, we're going to take a closer look at a few of the leading delivery apps that service Canada, along with the current state of the market and what we can expect to see next.
How Coronavirus Influenced the Food Market
Before we dive on in, we should address the elephant in the room and take a quick look at how the COVID-19 pandemic has influenced and shaped the food market.
Want to Create a Food Delivery App? We can help.
It stands to reason that COVID-19 led to a rise in online food delivery. People were cooped up at home, and with restaurants closed, takeout and delivery food was the only option that people had if they felt like treating themselves.
In fact, according to Statista, the Canadian online food delivery market is set to grow to $6.12 billion in 2022, with revenue showing an annual growth rate of 10.16%. It's estimated that the percentage of Canadians using online food delivery will hit 43%.
These are big numbers and a clear sign that the market is continuing to grow, and it's likely that it would have grown with or without the pandemic. However, it's also expected that the pandemic helped to fuel faster growth than it would otherwise have seen.
Coronavirus also led to a boom in online delivery from supermarkets, especially amongst people who were shielding or self-isolating. In many parts of Canada, and especially during the early days of the pandemic, the demand for deliveries from supermarkets was so high that it was almost impossible for people to get a slot.
How food delivery helps to transform food services
Food delivery helps to transform food services by making food more accessible, especially for those in rural areas who find it more challenging to head to stores and restaurants. And in a time of pandemics, it also helps to make food more accessible to people with pre-existing health conditions who need to stay at home where possible.
It's also important to point out that when we talk about food delivery, it's not just takeout food that we're talking about. Food delivery can also include supermarket food delivery, as well as meal kit delivery services, where the ingredients for specific meals are delivered to people.
In Canada, there are two main meal kit delivery services – HelloFresh and Chefs Plate. HelloFresh is one of the market leaders around the world, and it's also available in Germany and the United States, amongst other countries. Chefs Plate is less international, but it is one of the most affordable meal kit services on the market.
And, of course, there are also a whole host of food delivery services. Speaking of which…
Top 6 food delivery apps
Now that we've taken a look at how COVID-19 influenced the food market and how food delivery apps have transformed food services, let's take a look at a few of the leading food delivery apps that are available in Canada in 2023. Then you can check how much revenue do this apps make.
SkipTheDishes

One of Canada's most well-known and well-loved food delivery apps, SkipTheDishes has partnered with over 30,000 restaurants to provide food delivery all over the country, servicing millions of happy customers. Such apps can be made by in house development team or by food delivery app development companies.
Perhaps the most unique thing about SkipTheDishes is that it has its own points system, called Skip Rewards. Customers can collect points by using the service and use them to pay for their food, or they can also pay using a credit or debit card.
Delivery fees typically start at around $1.99, and the app services over 100 cities, including the biggies like Toronto, Calgary, Winnipeg, and Vancouver. Users can track the order from the restaurant to their door using GPS.
UberEats

UberEats is one of the world's biggest food delivery apps, in part because it's backed by the might of ride-sharing company Uber. Uber has hit problems in some large markets and major cities because its drivers are generally unlicensed as taxi drivers, but they're able to avoid that when they carry out food delivery.
One of the big advantages of Uber Eats is that they often cover restaurants that aren't usually available via food delivery services. It also has a huge infrastructure thanks to the fact that it's available in countries like Australia, Brazil, the United States, and the United Kingdom, as well as Canada.
Delivery via UberEats starts at $0.99, although there's an upgrade available where you can enjoy free deliveries and occasional discounts for $9.99 per month. It's been downloaded over 100 million times and is available in over 30 countries.
Instacart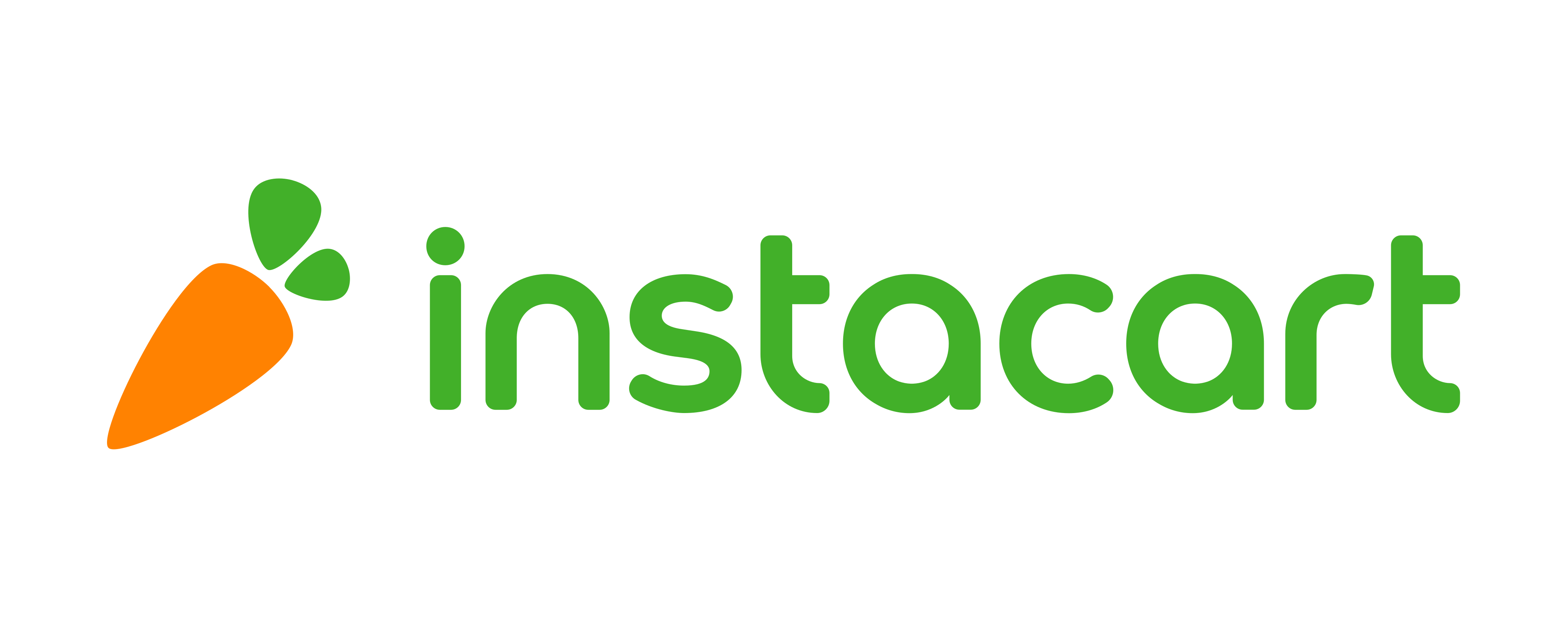 Instacart is a little different from the other services that we've looked at because they specialize in delivering groceries rather than takeout food. They're also much less international than the other companies that we've looked at, operating in the United States and Canada.
Instacart also faces stiff competition from many store chains, which often have their own shipping and distribution arrangements. Still, it's notched up over ten million downloads and is available in 5,500+ cities in the US and Canada, with more than 40,000 vendors on the platform.
As for delivery, you can expect to pay as much as $7.99 per delivery, with other fees occasionally added. However, you can also take out a membership to Instacart Express, which provides you with free deliveries on all orders over $35.
DoorDash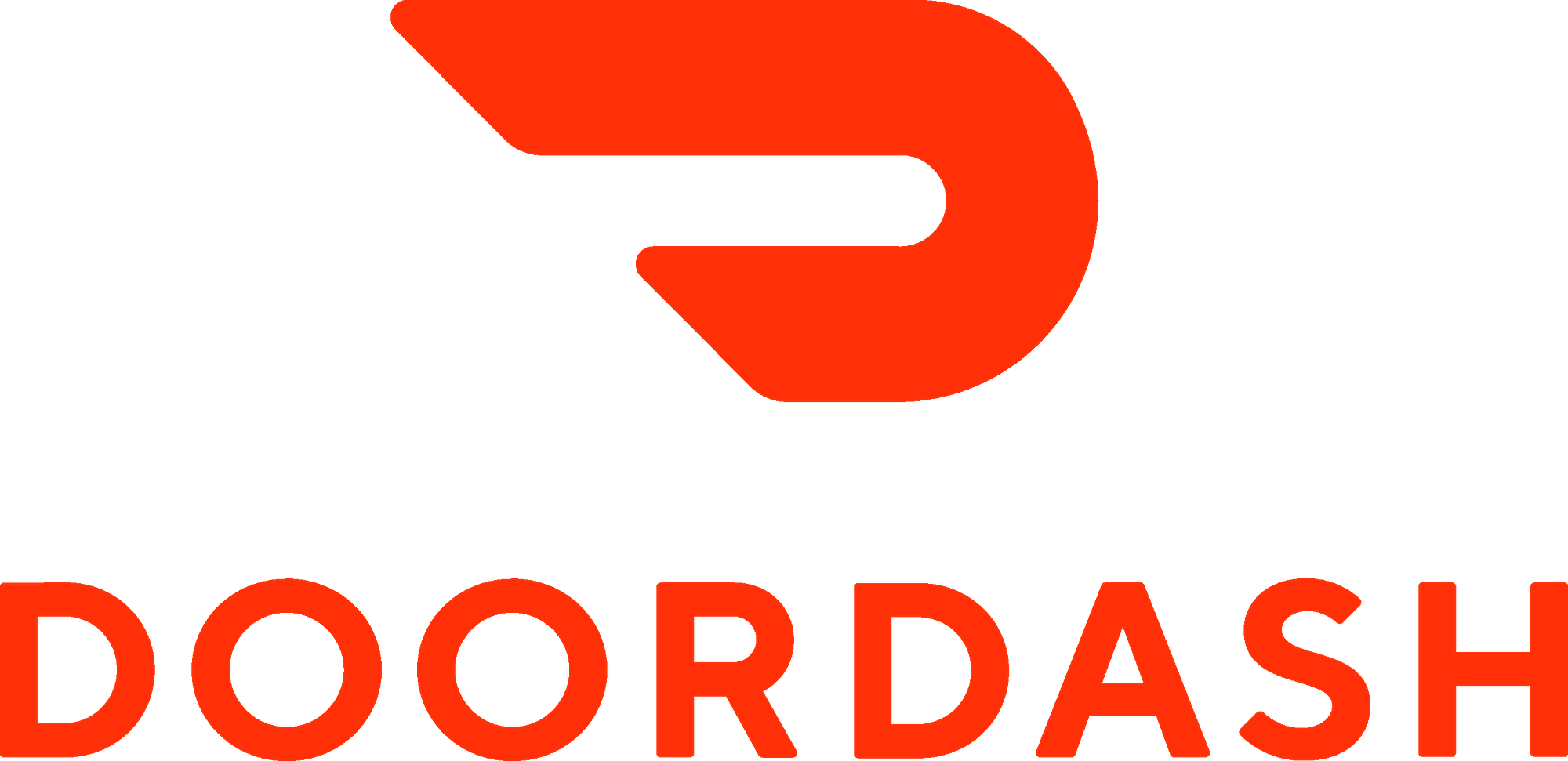 DoorDash is one of those international services that can be found all over the world, notably servicing the United States and Australia, as well as Canada. Founded in 2013, the company has gone from strength to strength over the last ten years or so and now provides access to over 300,000 food vendors.
DoorDash also has over 20 million customers and can be found across 4,000 cities, including most of the biggest cities in Canada. Their deliveries start at just $1.99, although they can be more expensive for some orders and some participating restaurants cover the delivery for you if you buy enough food.
DoorDash is also notable for having a bunch of promotions available, including a $45 discount for new account signups and a $15 discount for your first three orders when you spend more than $30. There's also the DashPass option, where you can spend $9.99 per month in exchange for free delivery along with special offers from selected restaurants.
Tim Hortons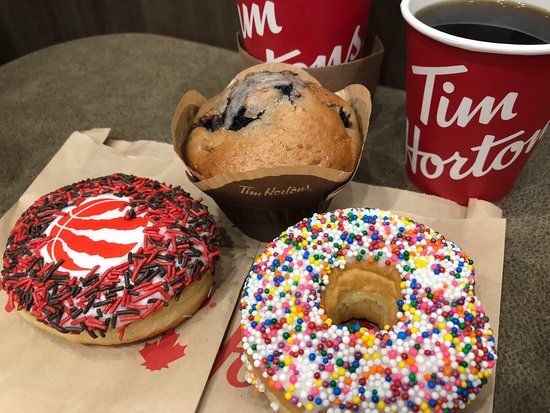 This is the only entry on our list where the app is owned by an individual restaurant chain rather than a company that acts as a middleman between restaurants and their customers. Then again, Tim Hortons is Canada's largest quick-service restaurant chain, with nearly 5,000 restaurants.
Tim Hortons' app is cool because it includes inbuilt loyalty card functionality and can be used both to order food for delivery and to arrange a collection. It's not the best app, and it's been known to have a few bugs, but it's workable and gets the job done.
Commonly nicknamed Tim's and Timmies amongst Canadians, Tim Hortons serves a range of fast food alongside its beloved doughnuts and coffee. It was founded by a Canadian hockey player and was sold to Burger King in 2014 for over $10 billion. Both companies are now owned by Restaurant Brands International.
GrubHub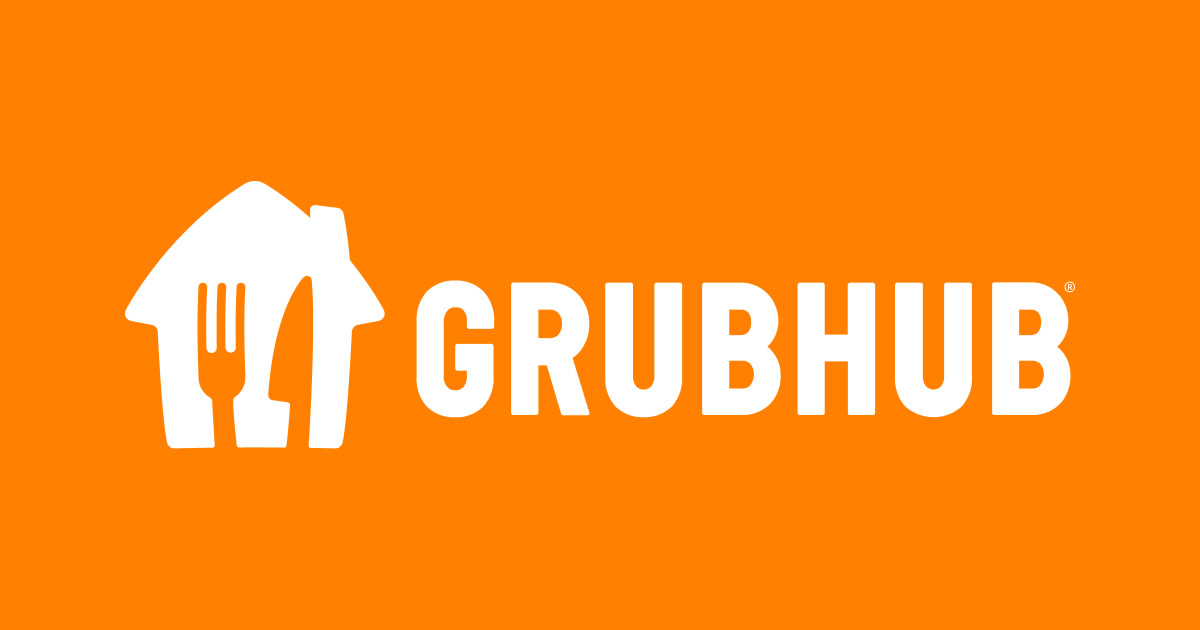 This US-based food delivery platform is also available in many parts of Canada, with nearly 2,000 restaurants covered in Ontario alone. It also has a presence in the United Kingdom, where it competes with Deliveroo and Uber Eats.
Grubhub services 3,200 cities around the globe and has around 20 million users, as well as 115,000 restaurants on its books. It was founded nearly 20 years ago back in 2004 and is headquartered in Chicago, although it's owned by Dutch food delivery company Just Eat, which won out in a competition with Uber to take over the company.
Since the acquisition, GrubHub and Just Eat have become the biggest online food delivery service outside China. Grubhub offers a monthly subscription option called Grubhub+, which offers free delivery from its partners, and Amazon has signed a deal to provide this subscription for free to Prime customers. Grubhub has also been working with Yandex to use robots to deliver food to college campuses.
How Will This Market Continue to Grow?
Identifying how exactly the market will continue to grow is quite difficult because we're living in an unprecedented time with no roadmap for what to expect. However, by looking at the current trajectory of the market and the spike that it witnessed during the pandemic, we can safely say that the online food delivery market will keep growing both in Canada and around the globe.
You can think of it as being like the stock market, in that even though it has its peaks and troughs and it occasionally crashes and has a huge drop. It also follows a general upwards trajectory. In the years to come, we can expect the online food delivery market to follow a similar pattern, though perhaps with fewer crashes and more of a slow but steady upwards trajectory.
Now that you've heard from us, we want to hear from you. What are your predictions for the future of food delivery, and what are some of your favorite food delivery providers in Canada and around the world?
As always, be sure to leave a comment so that we can keep the discussion going, and feel free to follow us on your social networking sites of choice for more. We'll see you soon for another article!
Want to Create a Food Delivery App? We can help.