Web Design &
Web Development Company
From idea to live website. Zfort Group Web Developers bring best web development solutions.
Web Development Solutions
Our team provides a full cycle of web development. This means that an idea is minimally required from you, then we will connect at any stage. We can create a unique design for your needs, transfer and update an existing website. Our developers can fix temporary and minor problems on the site. We can make a solution with greater scalability and extensibility (ecommerce, for example). Milestones such as UX are developed at the same time based on workable and usable solutions and then covered by a custom UI. An extensive stack of technologies to choose from makes it possible to engage in any project, from small to large enterprise businesses, with ERP systems, payment and accounting systems on board.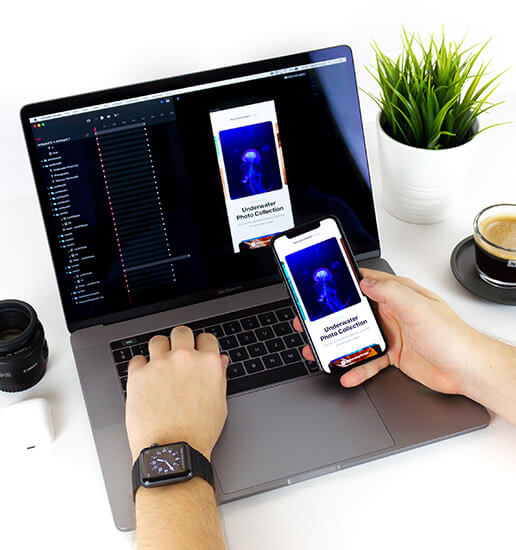 Our customers can expect a resilient and communicative team that delivers on time and within budget.
Here at Zfort Group, we can help you implement your web project as efficiently and efficiently as possible. Let's talk!
Our Website Development Services
Product creation consists of several stages and can be of different types. In order to create a quality product, you need to be able to work efficiently with each stage. So, below are the main stages and types of products that can and should be based on in web development.
Full-Stack Web Development
For a web project, this means connecting all the parts into one. We do frontend, backend and install a suitable CMS for further manipulation.
Of course, we have a full set of developers, each of whom is assigned to their own area of development, so that the project is done more quickly and efficiently.
UI Design
This is what sets your product apart from others. Our designers can make your fantasy come true and add professional design.
The correct selection of colour combinations, lines, shapes all will give your product a memorable look.
Integration Systems
This is both part of the overall process and separate service. Especially when you need to integrate an existing payment system, or a customer base or something else.
Our developers will be able to add new parts to an existing project.
Web Support and Maintenance
Our specialists are always on hand. We can plug any hole in an urgent project and are constantly engaged in supporting a calm work activity.
UX Design
Convenient interaction is the foundation of design. It should be as clear and convenient as possible for the client to use the service so that he stays on the site and comes back.
Our designers and frontend developers with extensive experience already know where and what is better to arrange, which elements to highlight and which to hide.
Quality Assurance
Quality control is a naturally important part of development, thanks to which we find bugs and identify problems at an early stage.
This helps to protect the business from large losses in the future.
Ecommerce Development
This is a large and global niche, it can be taken out into a separate big topic, but here we just added it for your knowledge.
We work with large ecommerce systems such as Magento, Shopify and BigCommerce.
Talk to our Web Development Expert
Are you looking to create a great website? Our web development team can help you build an astonishing website!
Client Testimonials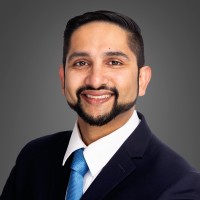 Donney John Executive Director at NOVA Scripts Central
My organization hired Zfort Group to redesign our website. They worked within our budget to deliver a high-quality website. They communicated clearly and on regular bases to make sure the project was done correctly. I appreciated the great insight that they provided when sharing best practices for website design.
The team at Zfort Group is very knowledgeable and will provide honest feedback on their work.
Robert Imonikhe Co-founder @ Ideal Flatmate
They took on a live project and improved the stability of a PHP web application to support the development of new features, including a new platform for premium properties. They're currently developing a mobile app in React Native. The group feature brings together prospective renters to find properties. Other services included the development of an algorithm to identify and root out fraudulent properties and a rebuild of our search function in React. They also implemented Elasticsearch for the backend.
Justin Lam Founder & CEO, RealNYC
I was looking for Eastern European developers and I interviewed five or six of them. Zfort Group was the most responsive and dedicated in terms of the resources.
Michael Sack Emotional Positioning System LLC
Zfort was great at communicating even though they are headquartered in Ukraine. I am lucky to get ahold of some of the market research companies I work with past close of business hours, but Zfort answers practically any time of day or night. We worked primarily through a proprietary project management system, but I often spoke with them over the phone.
Why chose Zfort Group?
Our company has extensive experience in software development of any type of project, from small websites to complex AI systems with Big Data.
We have an extensive development stack and efficient management. We started our journey with web development and have gained a lot of experience since 2000. We constantly employ 200 highly qualified employees who will be able to solve your problem.
In cooperation with Zfort Group consulting services, you will be able to:
Adjust your current state of IT to your business strategy;
Bring your ideas of a product or software to life;
Automate business processes;
Enhance your product performance.
We Are Happy to Listen
Tell us about your project to get the ball rolling
Would you like to eliminate the
pain points of your IT operations?
Make the most of our two-decade experience of developing software products to drive the revolution happening right now. Contact us to learn more about the Web Design and Development solutions.