This May was really hot for Zfort Group! Our team has visited multiple US cities and attended several major business events. Recently, we have announced our participation at TSC 2017, and now we'd like to share our impressions about this event.
The Startup Conference 2017 took place on May,17 in Redwood City, CA at the Fox Theatre. The event has been featured on Forbes, CNET, VentureBeat, and other well-known media not by accident. Just imagine, it has gathered over 1,500 startup owners, young entrepreneurs, investors, and influencers from all over the USA!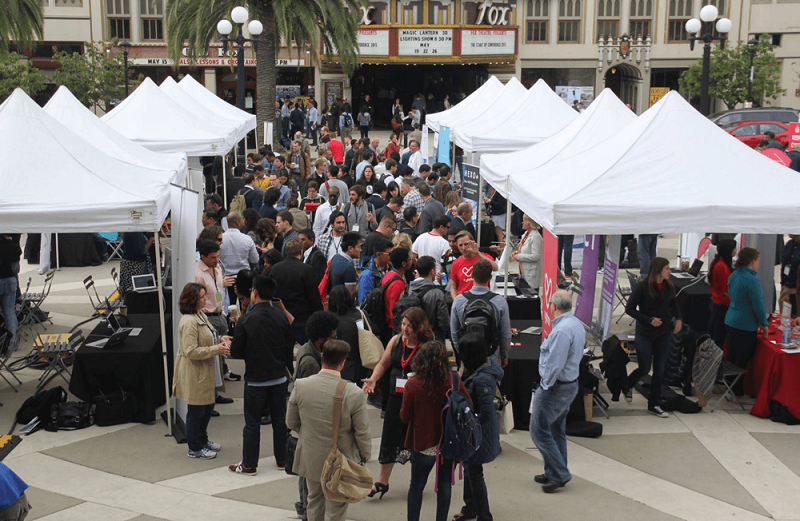 The conference program was very informative, and the International Startup Fair was presented by 27 product companies and service providers offering solutions for startups. Zfort Group was among them.
Our booth attracted visitors with stylish banners, creative promo materials, and catchy video about the 5 main startups' failure reasons. Also, each entrepreneur could choose a customized leaflet with useful information for a specific startup stage.
All the printables included a link to our new tool for calculating In-House vs Offshore Software Developer Payroll Costs, which is based on the latest data from the American, Canadian, and Ukrainian IT markets.
Some of the stand visitors got a 20% discount on our software development services. It was available only for TSC 2017 attendees, but if you're a young entrepreneur who urgently needs to start a project, feel free to request a special offer right now.
We are thankful to everyone who dropped in on our booth and look forward to discussing your business ideas further!