IT Digest: UFO Casebook, TryGit, Bootstrap, WebP, Google Glass News, and Much More!
May 10, 2013
What is the freshest news from the world of informational technologies? Find out in our weekly digest from the 10th of May.
Top Seven News
Aliens and various UFOs always provoke interest of GEEK community. Moreover, such names as Area 51 and Roswell are extremely significant for those who are trying to learn the truth, "which is somewhere nearby." The unique database that contains the real reasons and roots of this belief can be found in this post.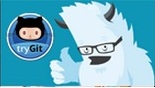 TryGit
All of your friends are actively using Git, and you still have little idea what it really is? Code School will help you to solve the issue in 15 minutes, offering a free course on Git. If this topic is not quite interesting for you, but nevertheless you would like to master one of the most popular static frameworks then TryFoundation can offer you the tutorial with interactive lessons and projects on ZURB Foundation.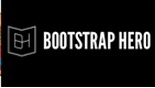 Bootstrap
Popular framework does not lose its popularity. Just look at the number of resources, tools, editors, and other utilities in this toolbox, as well as hundreds of resources structured in this collection.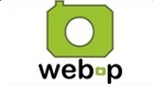 WebP
If you see this word first, it's time to get acquainted with the project, which has the potential to become a major graphic format on the Web in the nearest future. Note that Facebook has already started to try it.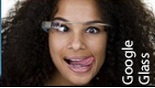 And once again about Google Glass
Would you take your $1500 Google Glass in the shower? This guy did, New Google Glass app lets you Tweet photos, in addition Google Glass app lets you sneak photos with a wink. Pay attention to Google Glass tech specs. Moreover, there is an online gallery of white men wearing Google Glass + Glass how-to: Getting Started (video). The post by Robert Scoble: My two-week review of Google Glass: it all depends on the price. Google's Schmidt says talking to glasses can be weird, inappropriate.
The most important conference that gathered IT professionals from Eastern Europe was held recently. This year's conference attracted more than 7,000 visitors. 50+ well-known web companies placed their stands there together with a large number of Ukrainian start-ups. You can see the detailed description of the conference made by one of the participants here and here.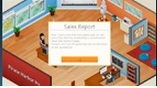 Joke of the month
The developers of Game Dev Tycoon played a joke on pirates, putting these guys in their own shoes with the gameplay. The situation is original and insightful, but extremely rare in the industry.
News:
Facebook news:
Facebook is buying a startup specializing in powering mobile applications — Facebook confirmed the purchase of Parse, a mobile app platform that provides developers tools to use a unified back-end for their apps. Facebook did not reveal the price it paid for San Francisco-based Parse founded in June 2011, but according to online reports the deal might value not less than $85 million.
Facebook is losing more than 1 million users per a month — according to independent data millions of users are leaving Facebook seeking for new social media platforms. SocialBakers analysts stated that Facebook users from the USA dropped by 4% (6 million active users) in April 2013 while British logins fell by 4.5% in comparison to a number of active users last month. Alternative social networks such as Instagram, the photo sharing social media network and Path, a mobile based social media website become more and more attractive for Internet users looking for something different from Facebook.
Q1 2013 Facebook report — on May 1, 2013 Facebook released its Q1 earnings report which included the revenue of $1.46 billion with the increase of 38% year-over-year. Total of 85% revenue was $1.25 billion which is the revenue from advertising with the increase of 43% year-over-year. The quarter of advertising revenue which is 30%, accounted with mobile advertising. $213 million was revenue from payments and other fees.
Android News:
Jelly Bean overtook Ice Cream Sandwich in Android rankings in April 2013 — according to Google the number of active devices running Jelly Bean, Android 4.1 and 4.2 rose 3.4 points to 28.4% in April, overcoming Ice Cream Sandwich (Android 4.0), which fell 1.8 points to 27.5%. Note that a major update called Android 5.0 Key Lime Pie is expected to be released in the middle of 2013 with many significant amendments.
FoxConn is paying Microsoft royalties for Android devices — Microsoft Corporation and Hon Hai, the parent company of Foxconn, signed a worldwide patent licensing agreement that provides broad coverage under Microsoft's patent portfolio for smartphones, tabs and TVs running under Android and Chrome OS. The contents of the agreement are not revealed by the participants, but the parties state Microsoft to receive royalties from Hon Hai under the agreement. Thus, Hon Hai joins a rapidly growing list of contract manufacturing and original design manufacturing companies with Android and Chrome patent licenses.
Android 4.3, but not 5.0 will be at Google I/O — Google I/O 2013 is less than in a month with a new version of Android. But those who are waiting for Android 5.0 Key Lime Pie might become a little disappointed. The matter is that according to Android Police, Google is really doing their best working on the next version of Android, but it's just Android 4.3, not 5.0. Moreover, the build number is JWR23B, which suggests the update will continue to use the Jelly Bean moniker. There are no rumors that Key Lime Pie won't be announced at I/O 2013, but so far it was not mentioned anywhere yet.
Microsoft News:
Microsoft is launching Skype on Outlook — Microsoft proclaimed their mail service Outlook.com to support Skype voice and video calling as well as instant messaging. The service is already launched in the UK. While it is going to be supported in the USA and Germany in the upcoming weeks and all around the globe in the upcoming months. According to US reports when a user links their Outlook.com account with Skype, they will be offered to install a browser plug-in which enables the integration.
Windows 8 now takes 3.84% OS market share — even in Q2 2013 Windows 8 seems to continue its slow but steady growth. The recent market share data from Net Applications shows that April 2013 appeared to be successful enough for Windows 8, which gained 0.53% more (increasing from 3.31% to 3.84%) while Windows 7 has lost 0.01% (from 44.73% to 44.72%). However, Windows 8 does not grow so rapidly as someone could hope. The OS obtained only 0.66% in December 2012 while the next four months of 2013 brought just tiny positive gains.
Windows Phone strengthens its third-place position at US market of smartphones — Kantar Worldpanel ComTech stated that Windows Phone has already occupied the 3rd place in the US mobile market accounting for 5.6% of all smartphones sales in Q1 2013 from 3.7% it occupied a year ago. Although Windows Phone is still far away from such giants as Android and iOS with their 49.3% and 43.7% market shares in the US, it demonstrates bigger increase in its share nowadays.
Apple News:
Apple's next new product will not be a gadget, but a new software — the soft is rumored to be announced at WWDC (Worldwide Developer Conference) which will be held on June 10-14. Those programmers who are busy with the development of apps for iPhone, iPad and Mac will gather together there to know more about the latest innovations from Apple. Moreover, according to Business Insider the conference may be the first one where Apple's products developed under Tim Cook's surveillance will be presented.
Apple's low-cost plastic iPhone is promised to be launched in limited supply — according to Digitimes Apple is already developing a new plastic iPhone model for emerging mobile markets only. The device manufactured by Foxconn and Pegatron is rumored to have a 4" display and an Apple A6 processor. To test the market response the budget iPhone will be launched in a short supply with shipments totaling just 2.5 million to 3 million units per a quarter.
iOS 7 redesign details — Apple's iOS 7 update is expected to be shown at WWDC 2013 on June 10, 2013. Numerous reports state that iOS 7 will feature a major redesign without a number of elements and textures used in previous versions of iOS replacing them with flatter and more modern UI elements. The look and feel of the new iOS 7 won't be more difficult in use than it was before, although it may seem to be a bit "unusual" to faithful iOS users + Video.
Google News:
Google recognizes Palestine — on 1 May, 2013 Google changed their localized search page previously labeled as "Palestinian territories" to "Palestine" only. Nathan Tyler, a spokesperson from Google officially confirmed the change explaining that the company is following the lead of the United Nations, the Internet Corporation for Assigned Names and Numbers, International Organization for Standardization and other international organizations. While Israel officials raised strict objections to such decision.
Google Now successfully comes to iOS — since April 29, 2013 Google Now is available for iPhone and iPad becoming an integral part of an updated Google Search App for iOS. Before the release Google was available just on devices running Android Jelly Bean. Note that unlike its original Android version, Google Now on iOS platform only works within Search app limiting its appeal significantly.
Other News:
iForum 2013 - the most important IT conference in Eastern Europe — 7,000+ participants not only from Ukraine, but also from abroad have visited iForum this year. The conference introduced the stands of more than 50 outstanding Ukrainian and international IT companies, and was represented by a large number of local start-ups. Five informational streams such as Investment climate in Ukraine, Ukrainian IT market, How Internet changes business rules, Mobile and games, What will be hot in 2013 were available to the participants of the conference where the highly-qualified speakers shared modern and priceless IT knowledge with the visitors of the conference.
7" tab Samsung Galaxy Tab 3 presented officially — on 29 April, 2013 Samsung has announced the Galaxy Tab 3, a 7" tablet with 1.2 GHz dual-core processor running on Android 4.1 Jelly Bean powered by a 4,000 mAh battery. In addition, the device has the following modern features: 1024 x 600 TFT display, a 3-megapixel camera on the rear and a 1.2-megapixel snapper on the front. Wi-Fi direct, Bluetooth 3.0 and USB 2.0. 8GB or 16GB versions of the tablet with a microSD slot for memory expansion are now available. The size of the device is 111 x 188 x 9.9 mm and its weight is 302g. The price is unrevealed yet, but promised to be rather cheap.
Browsers:
Amazing Websites' Design:
Design It:
A Bunch of Design Freebies:
Services:
Demo:
Development:
CSS:
JavaScripts:
Fun & Entertainment: