IT Digest: DevTools, Google Keep, Chrome World Wide Maze, Adaptive Design and Much More!
March 22, 2013
What is the freshest news from the world of informational technologies? Find out in our weekly digest from the 22nd of March.
Top Seven News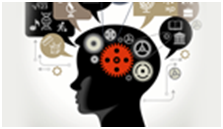 It is never too late to study.
For those who agree with the statement in the title, we offer a number of resources for its implementation: 50 educational podcasts you should check out, 30 favourite web design podcasts, 15 Online resources for learning web design, learn to code for free with these 10 online resources.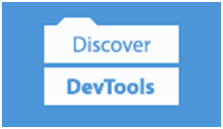 DevTools.
Codeschool team cooperated with Google to create Try DevTools – a very detailed and free training course consisted of seven levels. Mozilla team also does not stand still - Firefox DevTools further development plan was created. About the future improvements in Firefox web development one can read in the post.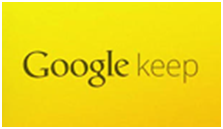 Google Keep.
Google runs an innovative notes service, Google Keep to help users to store their notes, but not everyone took this news with enthusiasm. Also, a few more news by Google:
With Google new search it is easier to find animated GIFs,
Explore world's tallest mountains with Google Street View,
Easy-to-hack passwords are going to be replaced with special authentication rings by Google, Google is going to combine its all existing chat services under a single Babble
and Google Translatenow saves your favorite translations with Phrasebook.
Let's congratulate Twitter with the seventh anniversary! And some more news: Twitter has obtained a patent for tweets and is going to launch a musical application for iOS.
Google Chrome experiments do not cease to amaze. This time another experimental demo was presented to users allowing them to turn their website into an interactive 3D-maze. An example of game-play on YouTube.
Do not pass by the superherojs.com website. The stylishly designed resource contains links to the best posts, slide casts, presentations and videos on development, testing and support of JavaScript.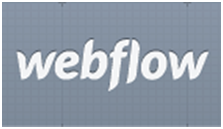 Adaptive design.
Responsive-technologies continue to soar. There are the following new tools: webflow - online service for designers and engineers that allows users to create adaptive design, with the subsequent generation into the ready-made HTML/CSS code. Also, please pay your attention to the Responsive web design with physical units post and to the Principles of Adaptive Design slide cast by Brad Frost. And finally, Responsive Resources, a collection of resources about the various aspects of responsive web design.
News:
Internet's first domain name symbolics.com celebrates its 28th birthday — on March 15, 2013 https://www.zfort.com/go/http://www.symbolics.com (the very first ever registered domain name) turned 28. The domain was registered on March 15, 1985. Symbolics company was busy with creating computer systems in Cambridge, Massachusetts, making workstations that ran on a software programming language called Lisp. However, symbolics.com is no longer used by the company which changed its name to symbolics-dks.com in 2009 when it was sold to XF.com Investments for an unrevealed amount.
According to Glassdoor Mark Zuckerberg is the Best CEO in 2013 — the annual survey of the company ranted Mark Zuckerberg the top CEO gathering a 99% approval rating from his employees while Apple's Tim Cook, has fallen from number 1 to number 18 (93%) on this year's survey. Bill McDermott and Jim Hagemann Snabe from SAP also received 99% ratings from their staff. The rankings are determined by employees feedback only.
Google News:
Samsung News:
Tizen-Based Samsung smartphones are to be shipped in summer 2013 — Samsung Electronics, one of the world's largest suppliers of smartphones is awaiting its first products powered by Tizen OS to be already available not later but this summer. Tizen is an open source, Linux-based alternative to the Android mobile OS, developed to compete Android and iOS in the market. Tizen is backed by the Tizen Association, including not only Samsung, but such world-wide known smartphones manufacturers as Fujitsu, Panasonic and such carriers as Vodafone, Orange and DoCoMo together with world-famous chip maker Intel.
Samsung Galaxy S4 beats all Android smartphones in new benchmark test — having announced Galaxy S4 smartphone Samsung has overcome all new devices presented on the market at the moment. In the latest benchmark test Samsung has scored 3163 points vs 1596 points gained by Apple's iPhone 5, prevailing HTC One with its 2687 points. Note that iPhone 5 is equipped with a dual-core processor, while HTC One and Galaxy S 4 use a quad-core processor. But Galaxy S4 CPU is 1.9Ghz which is 200MHz higher in comparison to HTC one.
Samsung is working on Wristwatch preparing a true rival for Apple iWatch — according to Lee Young Hee, Samsung mobile business executive vice president, the company has already started to develop their own interactive wristwatch to compete against sensational Apple's smart iWatch gadget. The interactive watch is expected to perform many tasks of smartphone and to be compatible with the same name gadgets and mobile devices. But unfortunately no additional info about the company's smart watch, including its main capabilities, pricing and introduction timeframe has been unveiled yet.
Other News:
Browsers:
Amazing Websites' Design:
lightt.com — an interesting implementation of background with imitation of movements.
visit.uc.pt — a technically advanced university website.
skybox.org — a website with non-standard approach to layout and navigation.
editoskastingas.lt/en/— a minimalist business website with entertaining design.
freeyourmindfestival.nl/nl/home/ — a one-page website with parallax, sliders and expressive design.
eduardonunes.me — a sleek gallery website with responsive design, sliders and pre-loaders.
escapeflight.com — Escape from London, a touristic website made with the latest trends: one-page, animation, parallax.
ndreaskleiberg.no — an unusual approach to website scrolling both in the home page and in sub-pages.
passeiopedrabranca.com.br -a beautiful one-page website with parallax and animation.
Design It:
Web design trends in 2013 (and why).
A Bunch of Design Freebies:
Services:
Demo:
Development:
CSS:
JavaScripts:
Fun & Entertainment:
Join our newsletter!
Get weekly updates of the top IT news delivered straight to your inbox