Microsoft Works on Windows 9, Google+ with New URLs, Facebook and its 235 Million of Gamers and Much More
August 17, 2012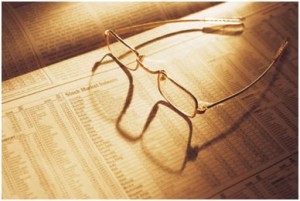 Here are the latest news on everything you might be interested in IT. The best designers and developers prepared a weekly digest from August 17, 2012. Enjoy!
News:
Browsers:
Chrome is not the only one. Few Alternative Browsers on the WebKit's Base.
Amazing Website's Design:
Design It:
A Bunch of Design Freebies:
Services:
Demo:
Dynamic Animation. It is being built according to specified drawing parameters.
Development:
CSS:
Metro UI CSS. It is a framework for creating websites in the style of Windows 8.
CSS Style Guides. Useful pattern libraries.
createcss3 — an online properties-generator.
W3C Documentation for the CSS Masking. Do you know how to use an image or another graphical element as an alpha mask or a luminance? CSS Masking is described in the article.
normalize.css v1.0.0 — a Modern, HTML5-ready Alternative to CSS Resets. A research on the differences between default browser styles, highlighting the styles that require normalizing.
The Method of the Grids Constructing from Chris Coyer. Do you think that building grids is hard and complicated? Chris Coyer will explain you why it is not.
Simple CSS-animations on the Theme of Olympic Games.
Setting Up Sass on Windows. A short tutorial to help Windows-based developers get up and run quickly with Sass.
CSS3 3D Top Shift Menu. How to create animated 3D navigation menu (with images) with CSS3 only (JavaScript-free)? The explanation is in the article.
The Evolution of Page Layouts with CSS Since 1990. If you're interested in the evolution of CSS, you should watch the following video.
JavaScripts:
Fun & Entertainment:
Mars Rover "Curiosity": an Explanation of the 2 Megapixel Camera Choice. Some interesting details about photo equipment that is used on the "Curiosity".
Amazing Screw for Apple. Excellent article on the problem of information reliability with a really funny example.
Password Security in 2012. An interesting compilation of the most widely used passwords.
Power of Fonts. An interesting investigation on how font of the text affects your opinion about it.
Interesting Facts about Apple. Some facts from the history of Apple that you will be amazed with.
What is Internet of Things and How it Will Affect Our Lives? Can you imagine that your car or fridge will be intelligent? No? Then read the article.
Well-paid, but dead. Google Will Pay Salary to Their Dead Employees. Google employees are eligible for posthumous salary: that will be paid to relatives of deceased employees of the search engine company.
Entomologists Have Discovered a New Type of Lacewings via Flickr. Entomologists have discovered a new species of Malaysian lacewings Semachrysa jade, looking at pictures of amateur photographer placed in Flickr.
Adidas Presented Shoes with Twitter's Support. You are on the run! Twitter is staying with you anyway.
Iran Will Abandon the Internet by 2013. The people of Iran will have to abandon all of the Internet features. According to the resource Business Insider, the Iranian authorities intend to completely refuse the use of the Internet by 2013.
Users can turn their computers into a typewriter with the Noisy Typer Mac application.
Olympic Doodles. Small games from Google dedicated to Olympic Games.
Botanicus Interacticus. An interactive plant research from Disney.
Join our newsletter!
Get weekly updates of the top IT news delivered straight to your inbox