We have prepared a list of 10 IT companies working and making progress during difficult times for Ukraine. These companies are among the best in the market and are not afraid of difficulties. We want to show that our company and others are on the same front in this confrontation and will support their country's economy and military by continuing to work.
We provide custom software development services for startups, mid-sized businesses, and established enterprises.
We all continue our activities, and we are engaged in comprehensive development. We support projects already in operation and are ready to start new ones. Of course, not all companies are listed on our list, but everyone should know that Ukrainian developers are still in it, still here. Glory to Ukraine!
Zfort Group

Hour Rate: $25 - $79 / hr
Employers: 250 - 999
Foundation: 2000
Zfort Group is a Full Service IT provider building custom software projects and dedicated teams for hundreds of customers since 2000. Our 18 dedicated teams work for the world's leading brands. Over the past few years, Blockchain/NFT Development and Artificial Intelligence Development have become our core competencies.
Over the years, we have worked out a proven methodology for each of the 16 industries served. That helps us to provide you with software development services on time and on budget, without the traditional project delays and wrong estimates. At Zfort Group, we try to give our clients more than they could expect of an engineering team.
N-iX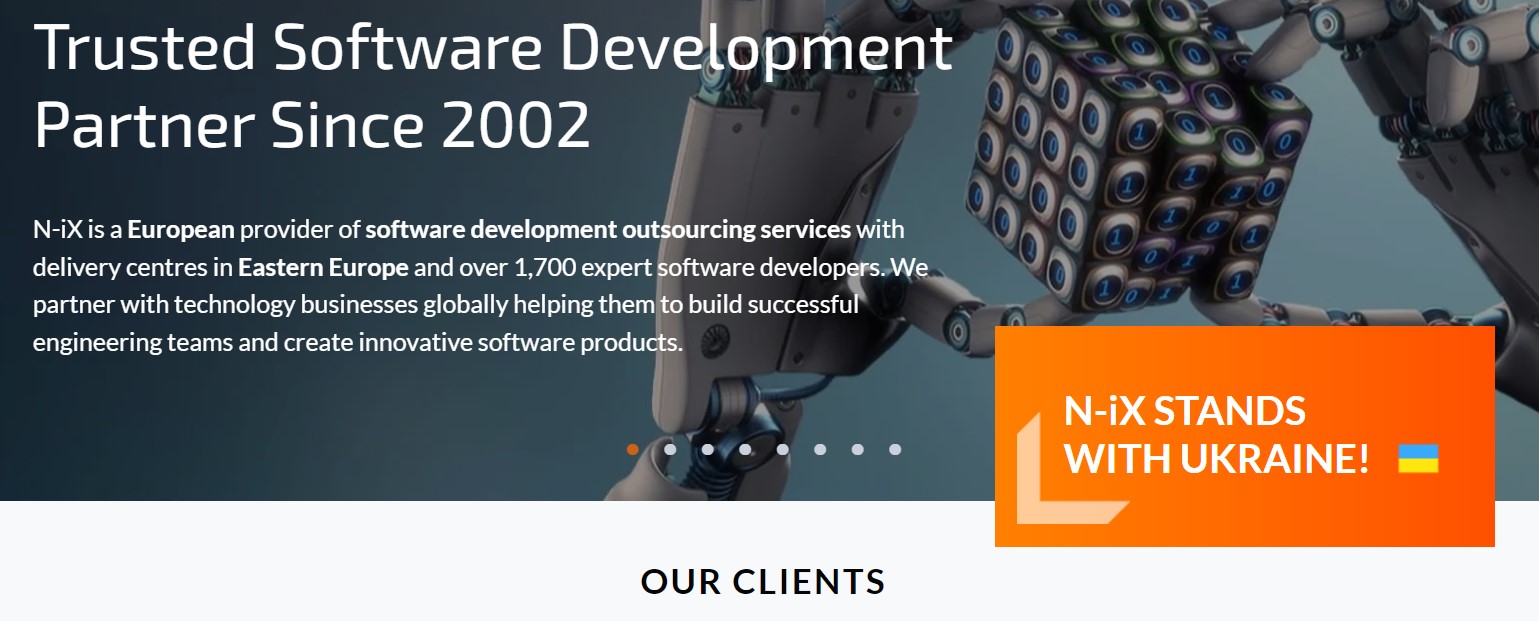 Hour Rate: $50 - $99 / hr
Employers: 1,000 - 9,999
Founded: 2002
N-iX is an Eastern European from Ukraine. It provides software development services with over 1700 high-quality software developers.
Their Data Analytics Unit has grown into over 200 experts in several years, helping our clients unlock the value of their data leveraging Big Data, Data Science, BI, Machine Learning, Computer Vision, and AI. Also, they have a strong focus has been made on the development of our embedded software and IoT services as part of the continuous growth of our portfolio in the manufacturing domain.
Avenga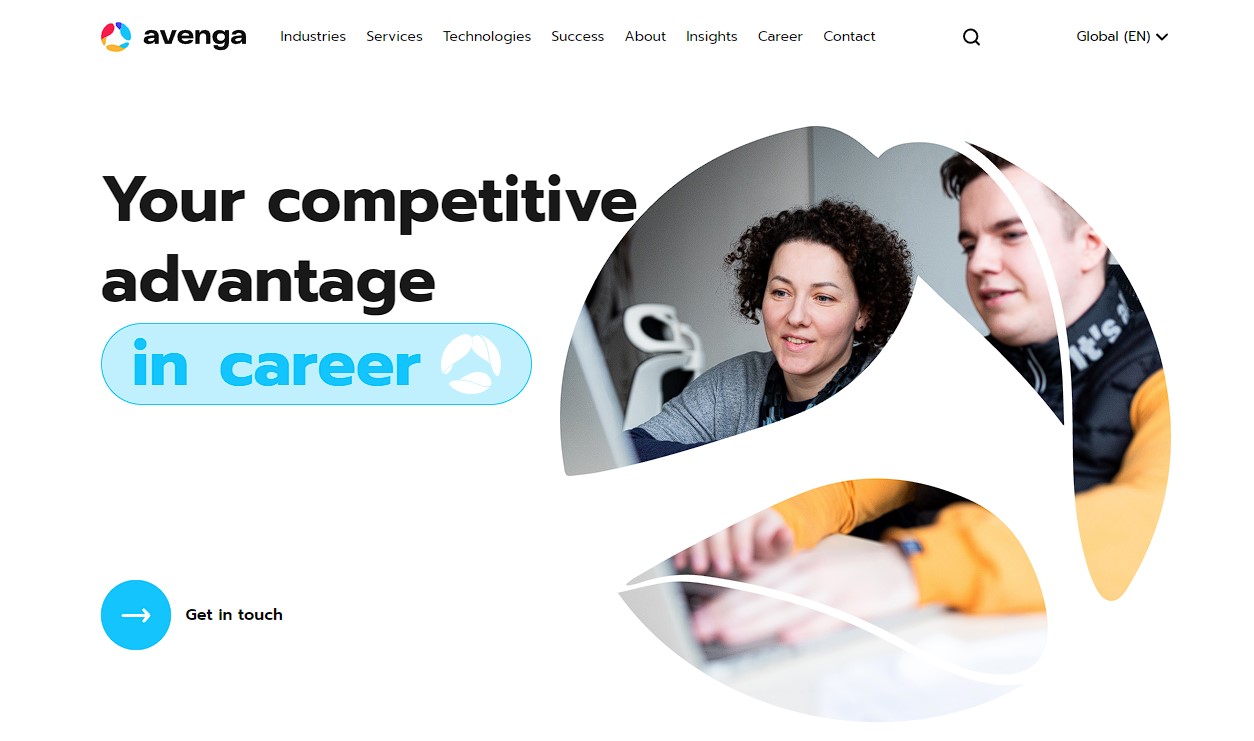 Hour Rate: $50 - $99
Employers: 1,000 - 9,999
Founded: 2019
Avenga is a global IT engineering and consulting platform specializing in custom software development. Over the last 20+ years of our operations, we have successfully delivered software solutions for 410+ clients, including IQVIA, Intel, SwissLife, GSK, Mazda, and others.
With delivery centers in Europe, the Americas, and Asia, Avenga delivers where others can't. We are 4300+ digital transformation experts with comprehensive technical expertise recognized by partners and customers worldwide. Avenga is your competitive advantage in business.
Waverley Software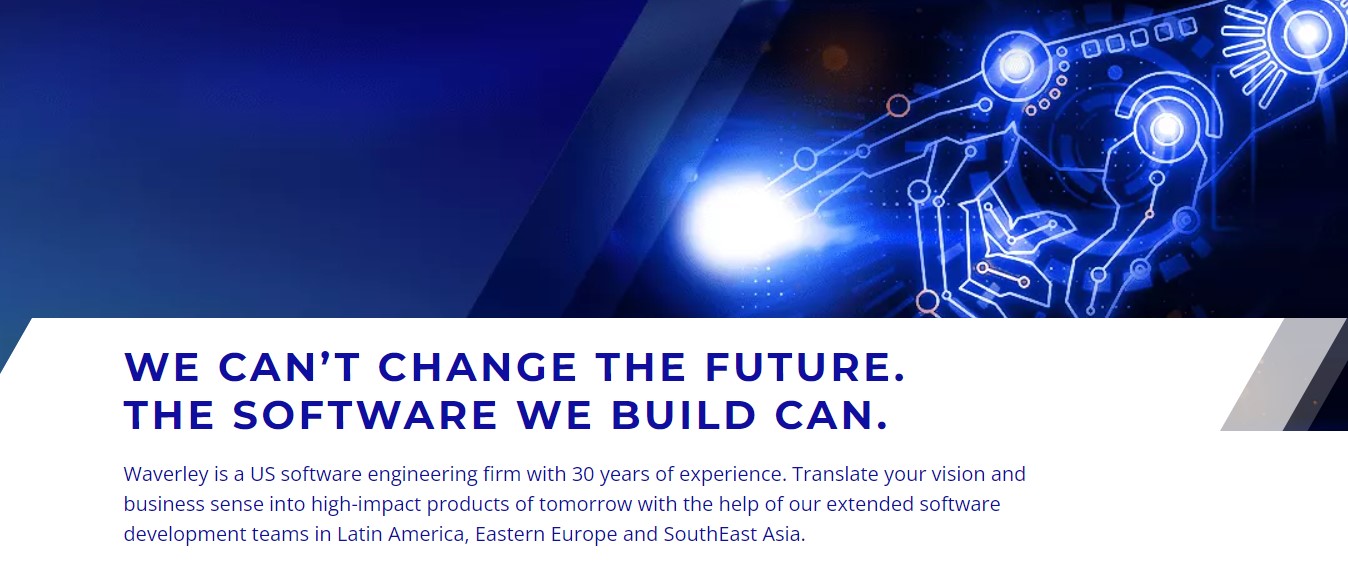 Hour Rate: $25 - $49 / hr
Employers: 250 - 999
Founded: 1992
Waverley is a nearshore software engineering company with offices in Eastern Europe, the US, Australia, Latin America, and Southeast Asia. Their dedicated development teams build software products for both renowned tech giants and innovative startups across cutting-edge tech industries (Robotics, Smart Home, FinTech, Healthcare, etc.).
Intetics Inc.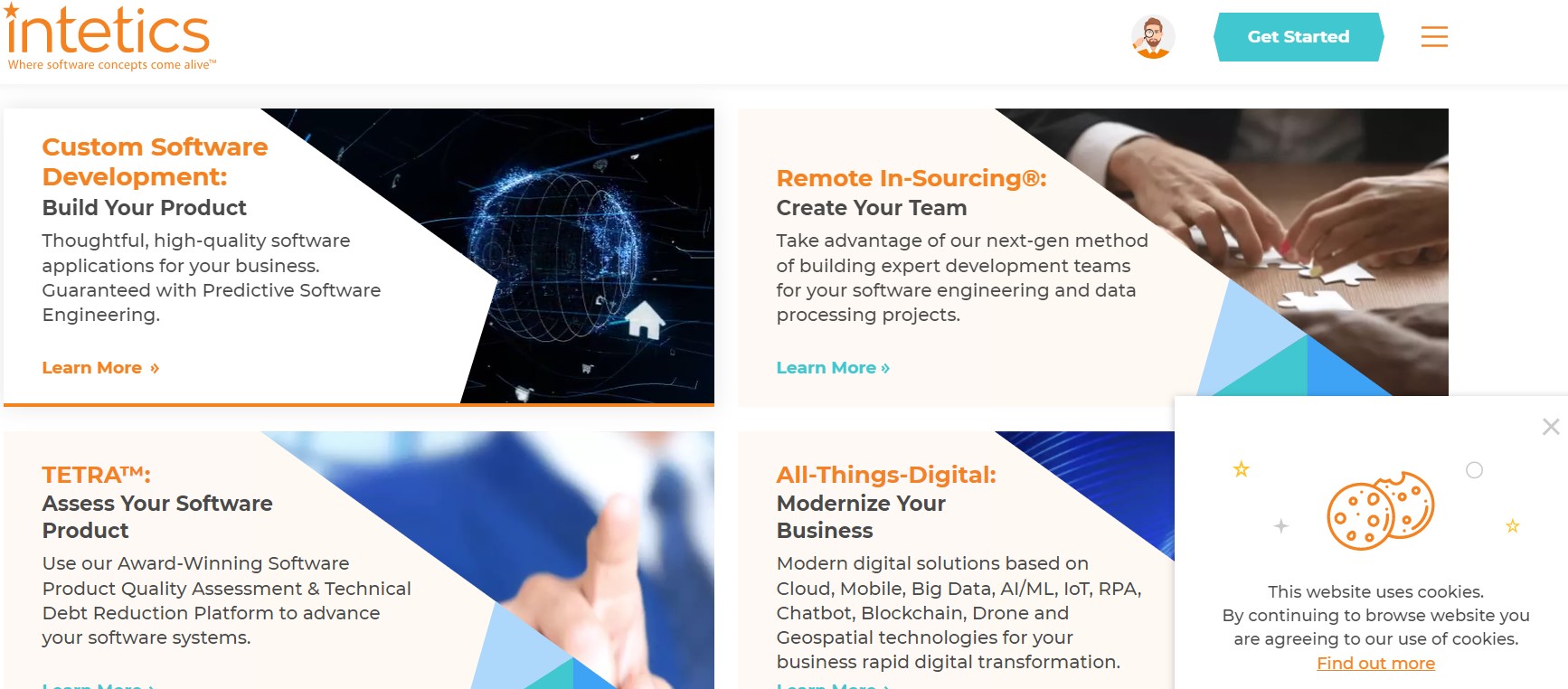 Hour Rate: $25 - $49 / hr
Employers: 250 - 999
Founded: 1995
Based on proprietary pioneering business models of Offshore Dedicated Team and Remote In-Sourcing, an advanced Technical Debt Reduction Platform (TETRA), and measurable SLAs for software engineering, Intetics helps innovative organizations capitalize on global talent with our in-depth engineering expertise based on the Predictive Software Engineering framework.
Intetics' core strength is the design of software products in conditions of incomplete specifications. They have extensive expertise in Education, Healthcare, Logistics, Life Science, Finance, Insurance, Communications, and custom ERP, CRM, Intelligent Automation, and Geospatial solutions.
Intellias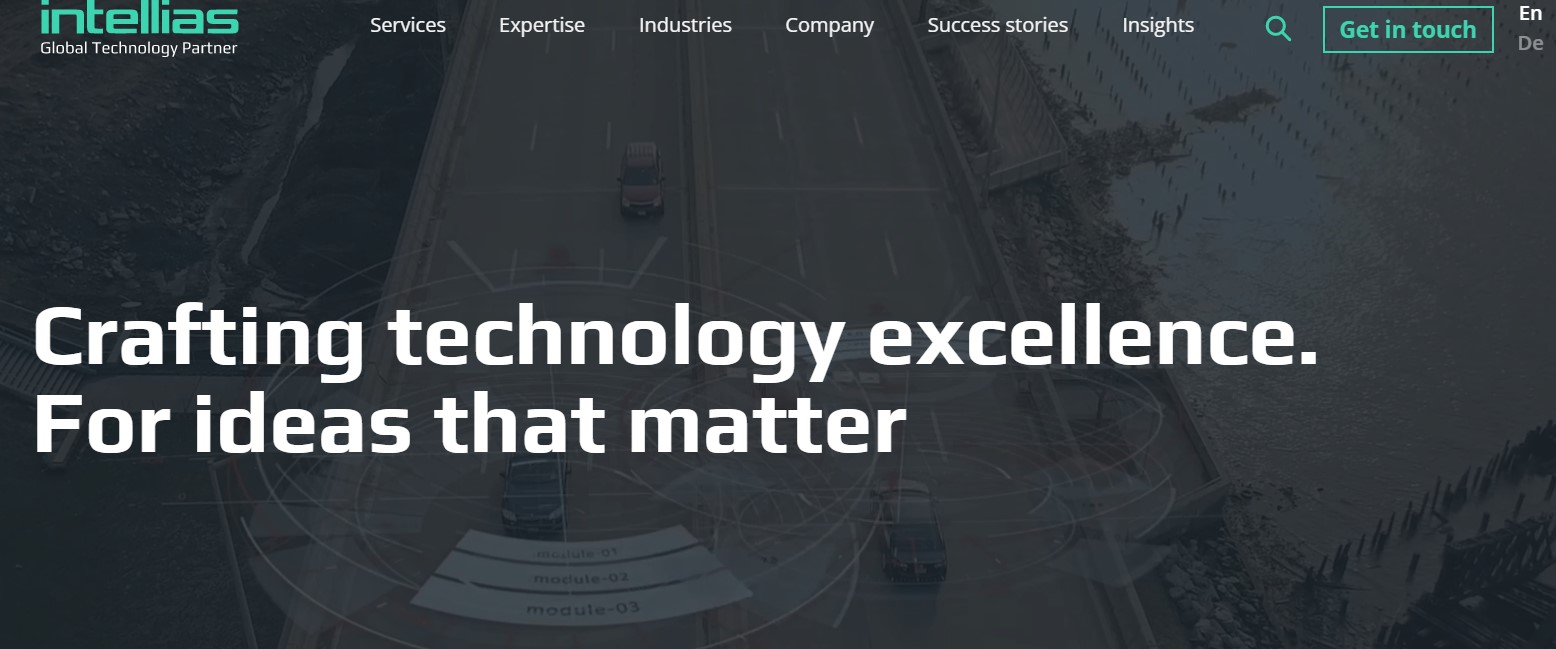 Hour Rate: $50 - $99 / hr
Employers: 1,000 - 9,999
Founded: 2002
Intellias is a global digital consulting and software engineering partner that delivers solutions to Fortune 500 companies and leading technology innovators. Intellias has been featured in the 2021 Global Outsourcing 100 list by IAOP, recognized by Inc. 5000, acknowledged in the GSA UK Awards, named the winner of a Silver Stevie Award in the 17th Annual International Business Awards and ranked the #1 employer among IT service providers by Forbes.
Yalantis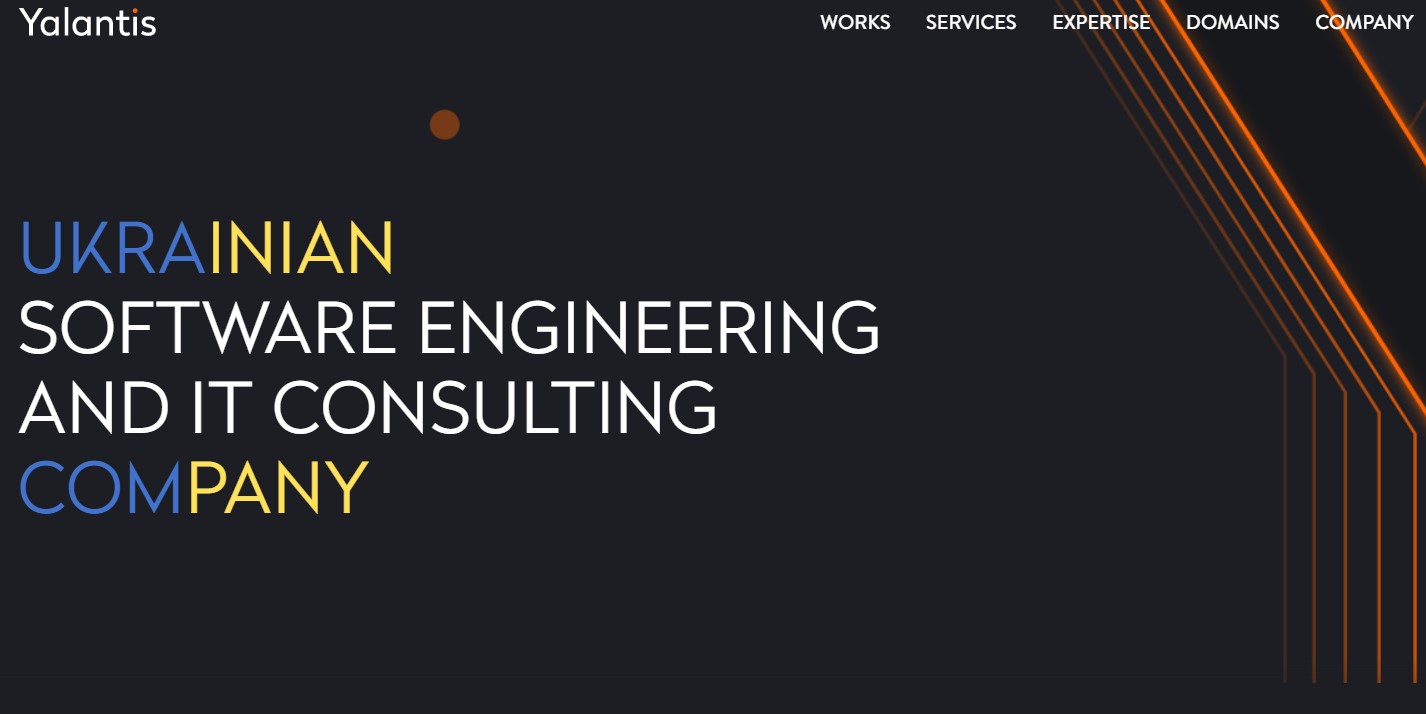 Hour Rate: $50 - $99 / hr
Employers: 250 - 999
Founded: 2008
Yalantis is a software engineering and IT consulting company with 13+ years of experience, development centers in Cyprus and Ukraine, and an annual growth rate of 74%.
Tech expertise: Cloud & DevOps, BI, Analytics, Big data, IoT, Cybersecurity, High load systems, UI and UX design.
Solutions: SaaS development, End-to-end business solutions, Digital transformation, Mobile software products.
Django Stars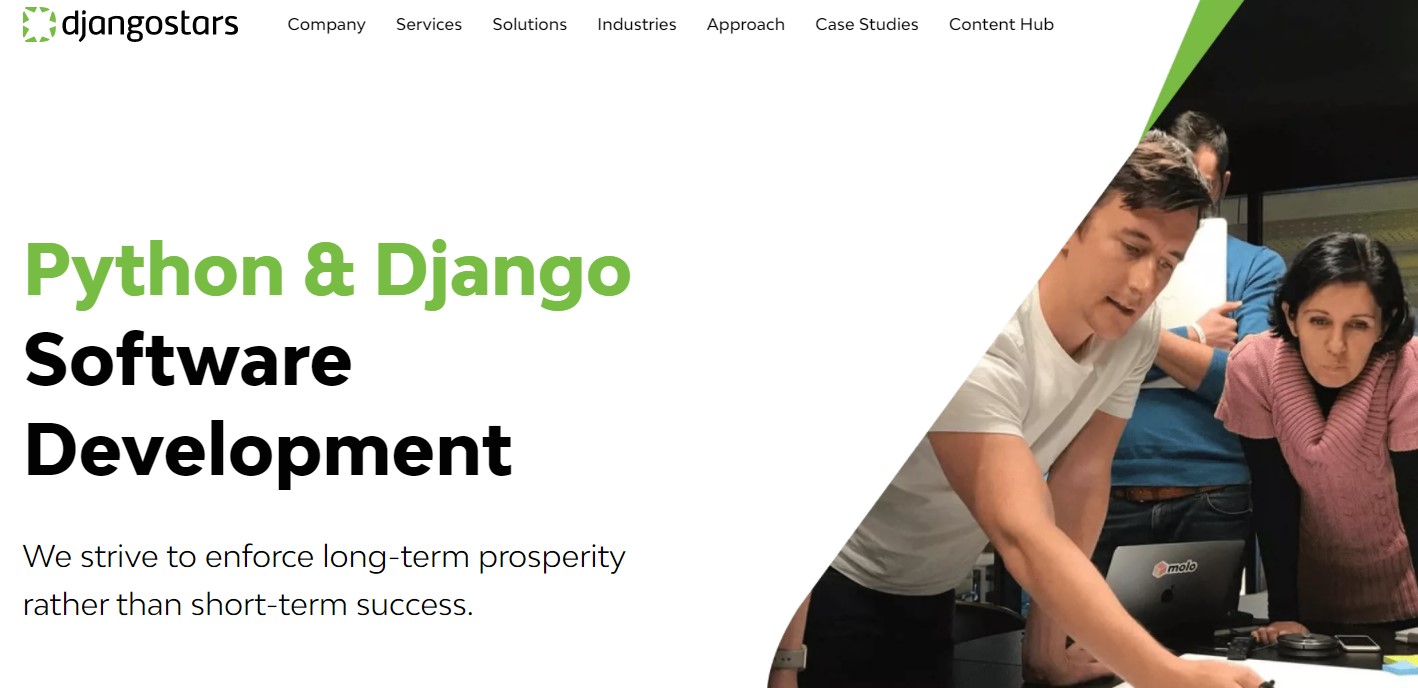 Hour Rate: $50 - $99 / hr
Employers: 50 - 249
Founded: 2008
Django Stars expertise includes full-cycle product development, tech consultancy, re-engineering, and Cloud&DevOps services.
With more than 13-year expertise in Fintech, Proptech, Travel, Edtech, and Transportation industries across the UK, US, and Swiss markets, Django Stars has a solid background in both helping startups transform into enterprises and transforming large businesses.
.
Svitla Systems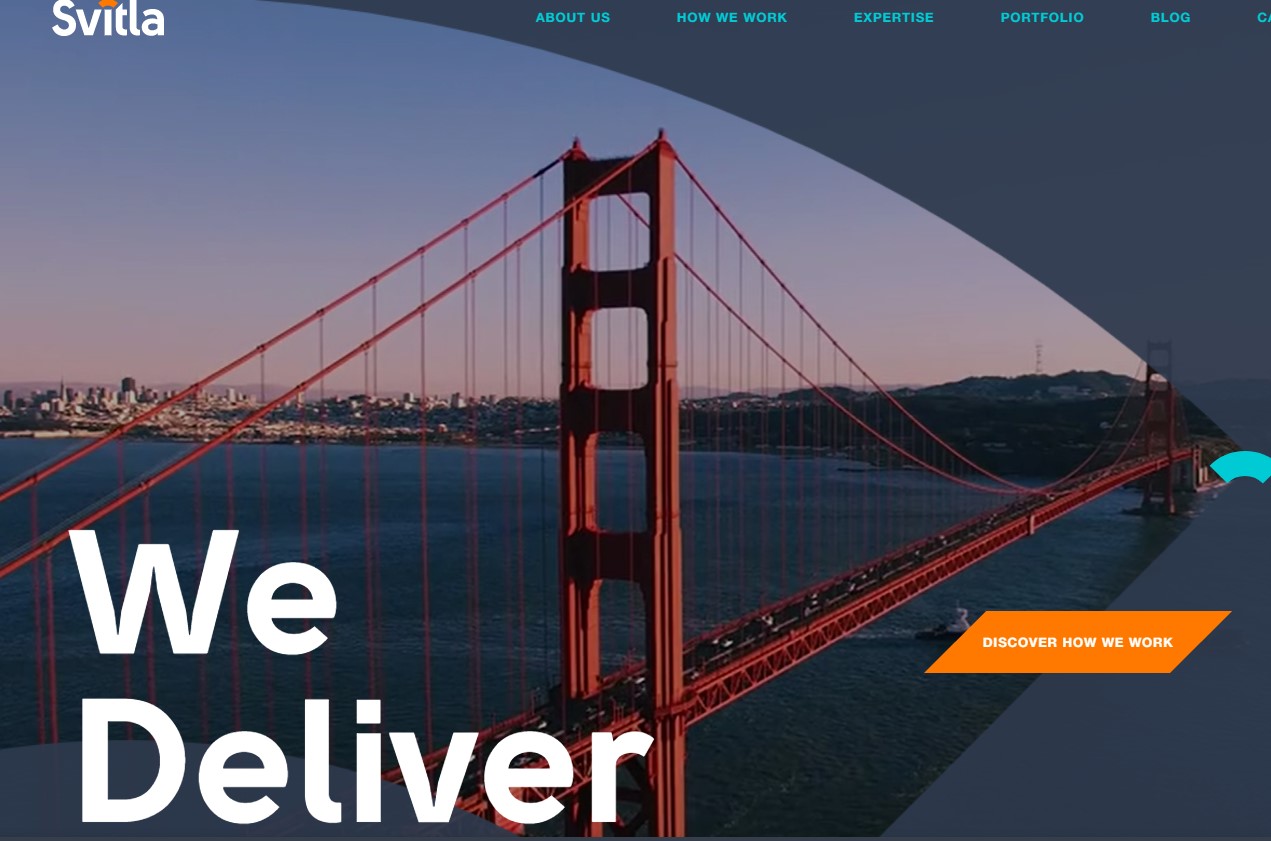 Hour Rate: $25 - $49 / hr
Employers: 250 - 999
Founded: 2003
Svitla Systems is a global trusted IT solutions company headquartered in California, with business and development offices throughout the US, Latin America, Europe, and Asia.
Since their foundation in 2003, they have served a wide range of customers ranging from big corporations and leading young companies in Silicon Valley to large educational institutions on time and budget. The list of their customers includes such well-known companies as BMC, Ancestry, Affymetrix, Ingenico, Logitech, and Stanford University.
You are launched
Hour Rate: $25 - $49 / hr
Employers: 10 - 49
Founded: 2016
As they say - It's not just "create a mobile app and send it to App Store." Maybe, it's a surprise, but the idea can be tested even without any line of code. It can be photos, fake landing pages, prototypes, and MVPs. No need to build large systems to validate customer demand."
Specialties: mobile development, iOS development, android development, web development, custom software development, app development, startup consulting, startup launching, startup launch, startup development, lean startup, the lean startup, software development, UI UX design, and app design.
Conclusion
Choose any company from the list or all at once, write what your question is and compare the offer. Any of these companies will be able to help you and complete a project of any complexity. Contact us and discuss the details.
We provide custom software development services for startups, mid-sized businesses, and established enterprises.