Dallas, increasingly recognized as a thriving technological nexus, is swiftly ascending as a hotspot for breakthroughs in Artificial Intelligence consultancy. Drawing in the crème de la crème of tech professionals and nurturing inventive endeavors, numerous AI consultancy firms in the city have soared to the forefront, redefining industry benchmarks.
With their expertise spanning tailored AI strategies and pioneering research, these consultancies rooted in Dallas are architecting the tech roadmap of tomorrow. Explore our curated list of Dallas's premier 10 AI consultancy enterprises, each making indelible marks on the international technological landscape.
Zfort Group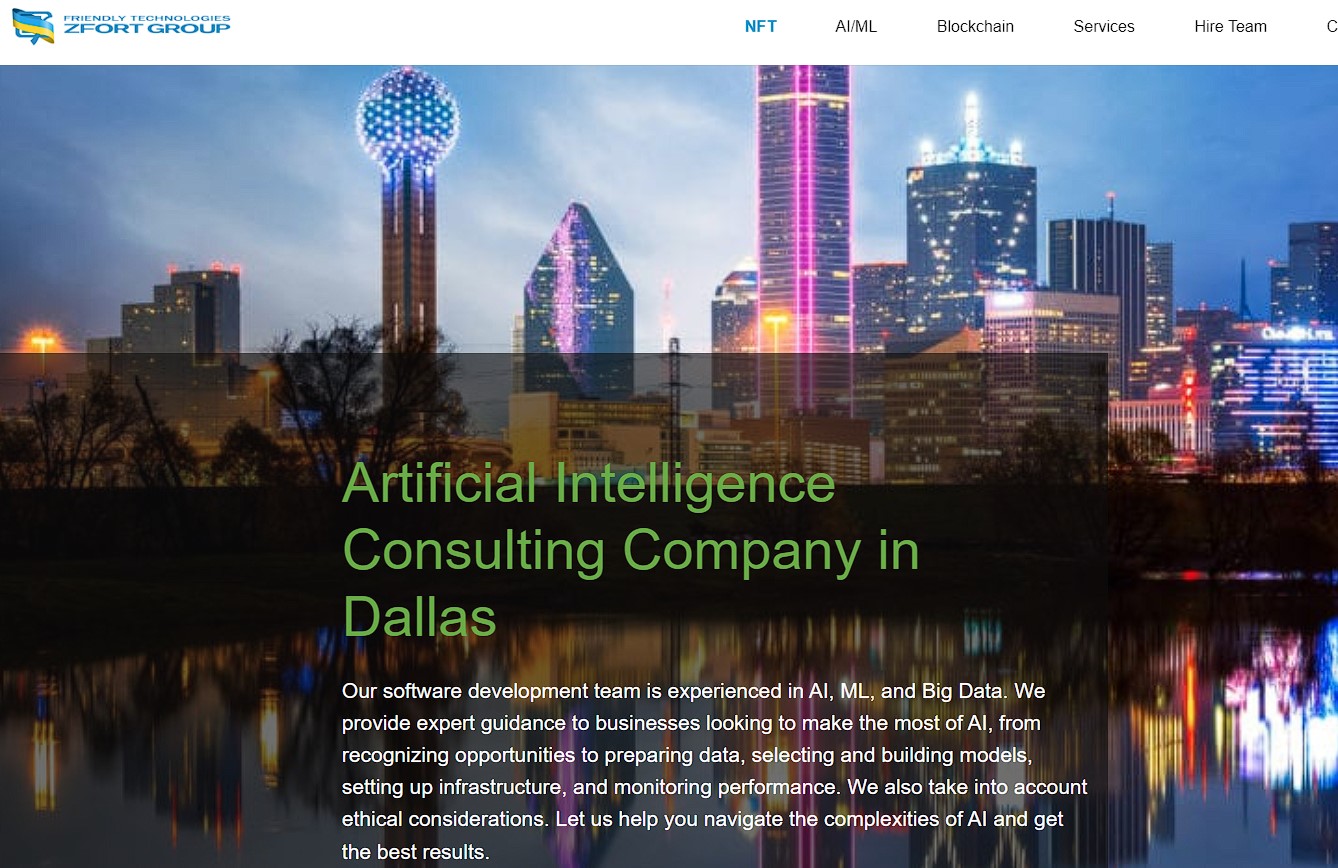 At Zfort Group, we pride ourselves on being at the forefront of technological innovation. As a full-service IT provider since 2000, we've embarked on countless custom software projects and have established 18 dedicated teams serving top-tier brands globally. Our expertise has evolved with the times, and today, we're recognized for our mastery in Blockchain/NFT and Artificial Intelligence Development.
Our deep engagement with AI, especially tools like OpenAI API and ChatGPT, has empowered our clients to harness the potential of machine learning in transformative ways. Simultaneously, our insights into Blockchain and NFT have been crucial for businesses leveraging these cutting-edge technologies. At Zfort, we're not just developers; we're visionaries, shaping the future of tech one project at a time.
Cheetah Agency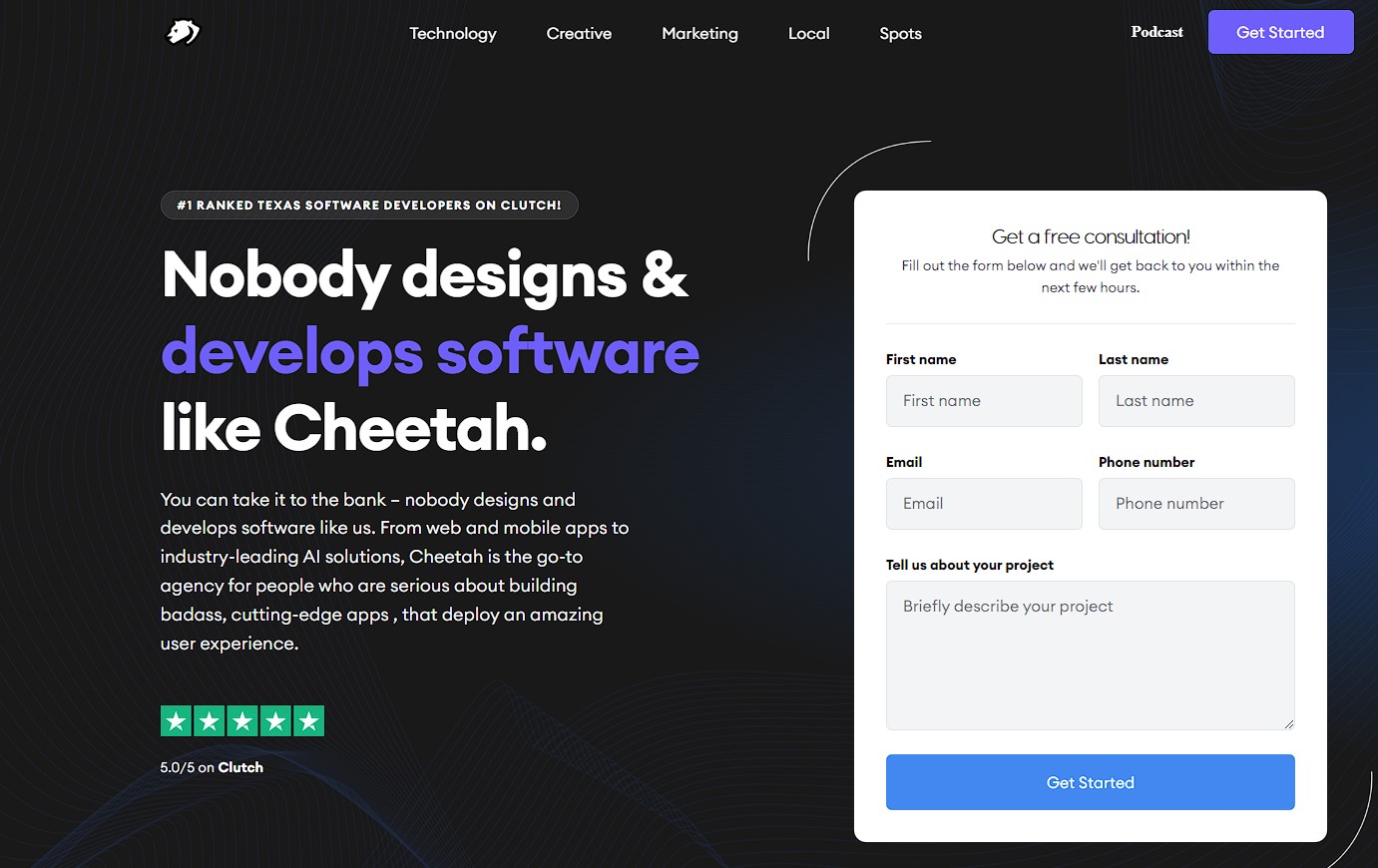 Cheetah Agency is a premier full-service agency dedicated to ushering businesses into tomorrow with advanced creative, marketing, and technological solutions. They have carved a niche in Artificial Intelligence, setting industry benchmarks with tailored machine learning and AI software development. Their unmatched expertise combined with nimbleness positions them as the preferred partner for enterprise clients and substantial businesses aiming to amplify their brand presence and achieve remarkable success.
With a name synonymous with speed and innovation, Cheetah Agency continues to pave the way in today's ever-evolving technological landscape.
Groove Jones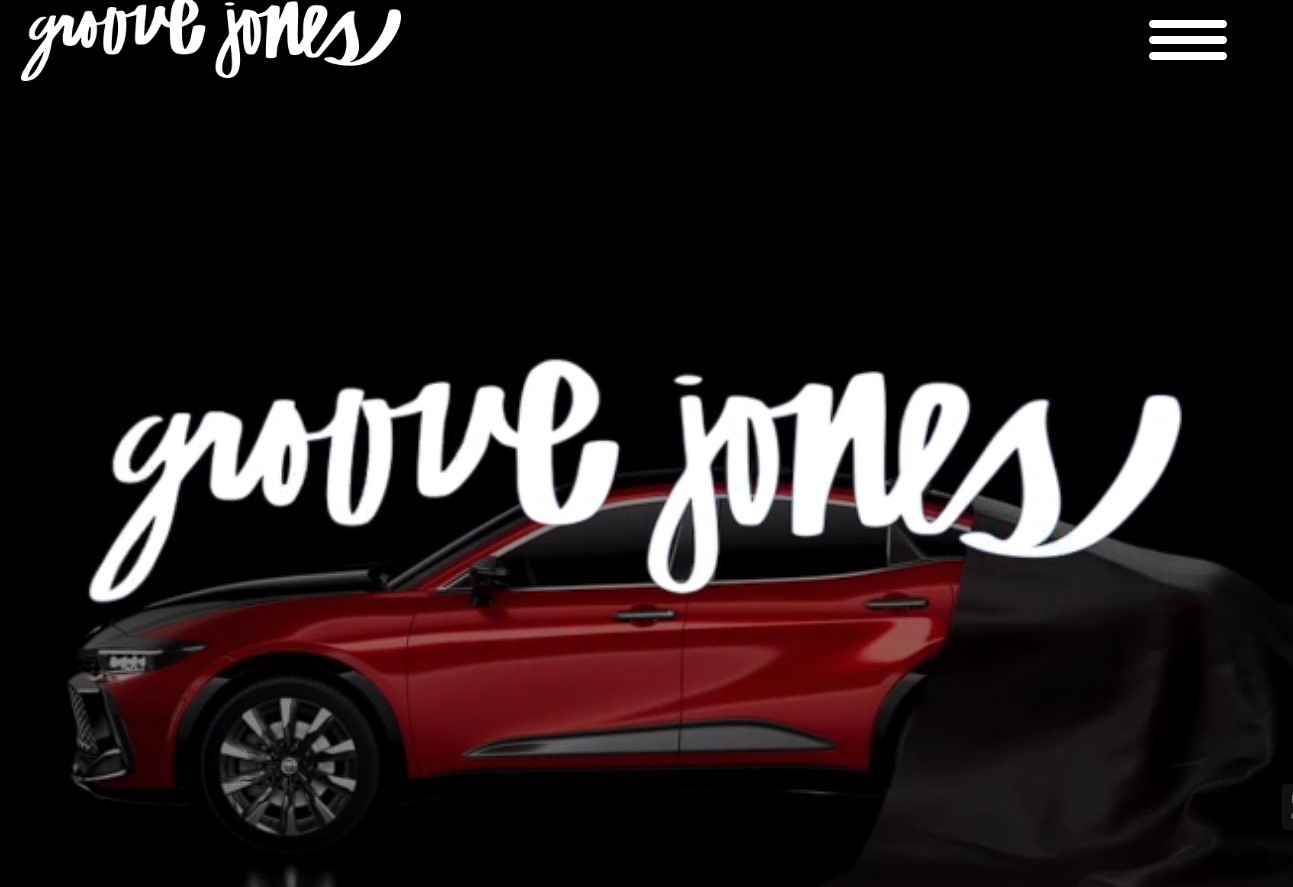 Groove Jones, established in 2015, is a beacon of innovation in the technological realm. Recognized as the world's most decorated AR/VR/XR studio, they have garnered acclaim for their exemplary work in Augmented Reality (AR), Virtual Reality (VR), Machine Learning (ML), and Artificial Intelligence (AI), along with their prowess in WebGL and 3JS App development.
Their impressive clientele includes global giants like Amazon.com, Google, IBM, Lexus, McDonald's, and Toyota, to name a few. With a team sourced from varied backgrounds - from crafting location-centric entertainment and video games to directing broadcast commercials and movies - Groove Jones exemplifies a seamless blend of creativity and technological mastery.
Retrocube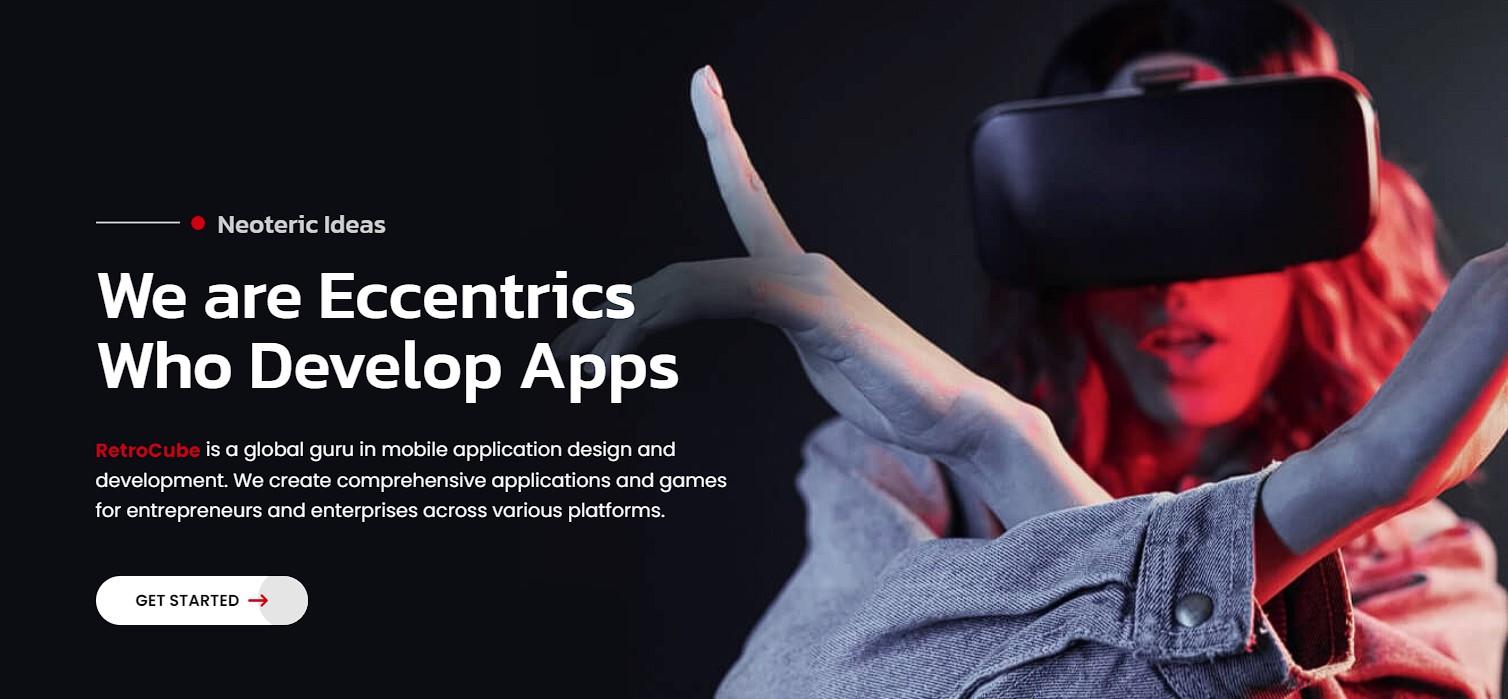 RetroCube is in the vanguard of innovative mobile application development, consistently striving for modern solutions that amplify services at every life juncture. Their ethos centers on combining intelligent design with speedy development to cater to the evolving demands of the digital landscape. What sets them apart is their unwavering commitment to elevating user experiences, ensuring businesses reap the benefits of the latest mobile solutions.
Their core technological prowess lies in the hands of their adept and qualified development team. These professionals prioritize transparent processes and continuous client engagement, ensuring every mobile app meets and exceeds its intended business objectives. RetroCube stands as a beacon for intelligent mobile application solutions tailored for businesses across the spectrum.
Kodexo Labs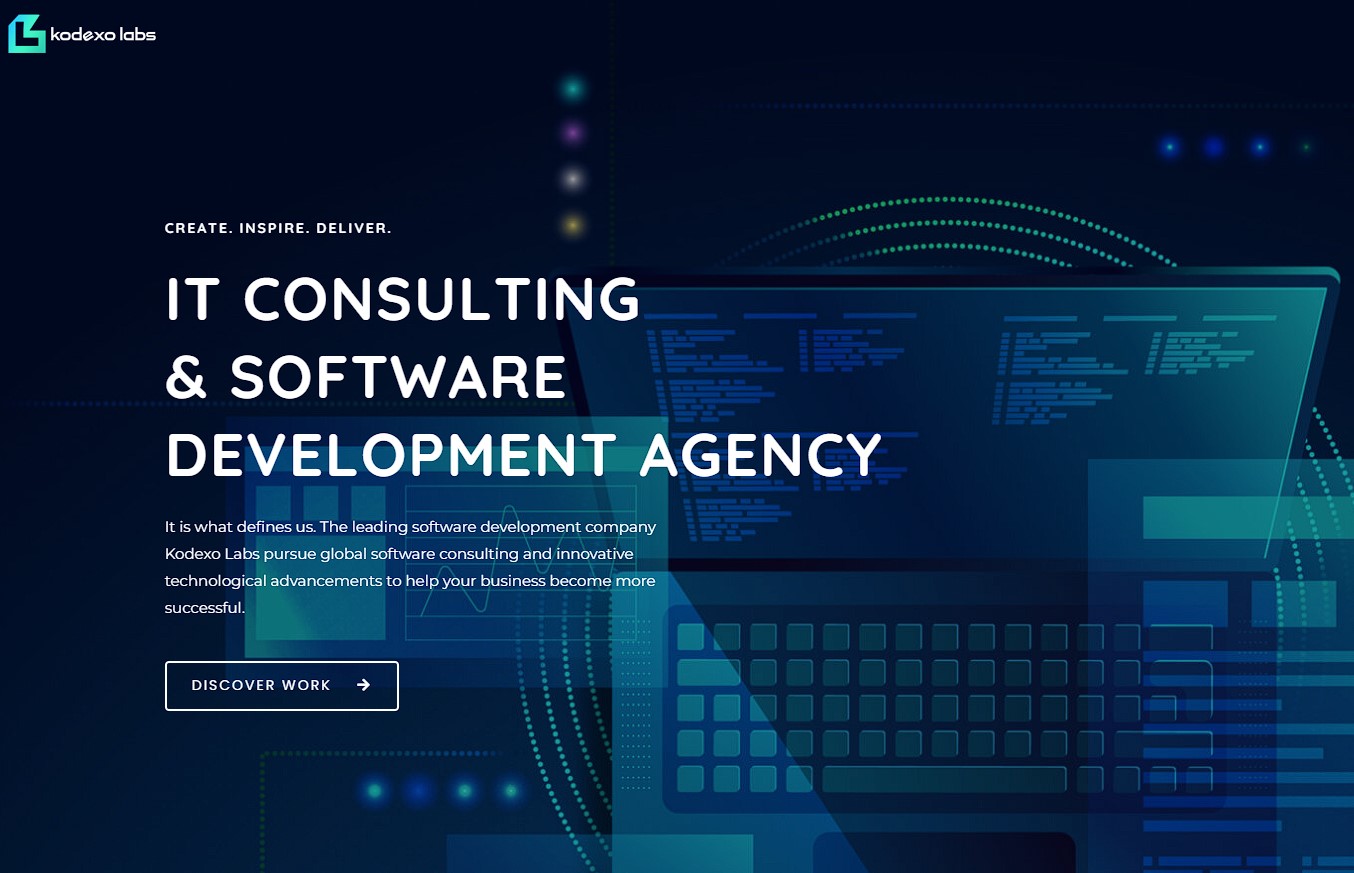 In the digital domain, Kodexo Labs shines as a beacon of innovation and creativity. This team of visionary thinkers is dedicated to crafting tailored digital products that set businesses apart in a competitive market. Specializing in custom web design, holistic digital solutions, and state-of-the-art mobile app development, they cater to a broad spectrum of business needs.
Their vast experience, technological prowess, and relentless drive for excellence earmark Kodexo Labs as a preeminent software development entity in today's tech world.
At the heart of Kodexo Labs is a firm belief in the boundless possibilities of technology. Their team, comprising adept software engineers, developers, UX architects, designers, and QA professionals, is committed to developing software that leaves a lasting impact. They champion the art of customization, ensuring their solutions perfectly align with a business's unique demands. By harnessing the full potential of technology and human ingenuity, they aim to serve the world with unparalleled digital solutions.
Vinnove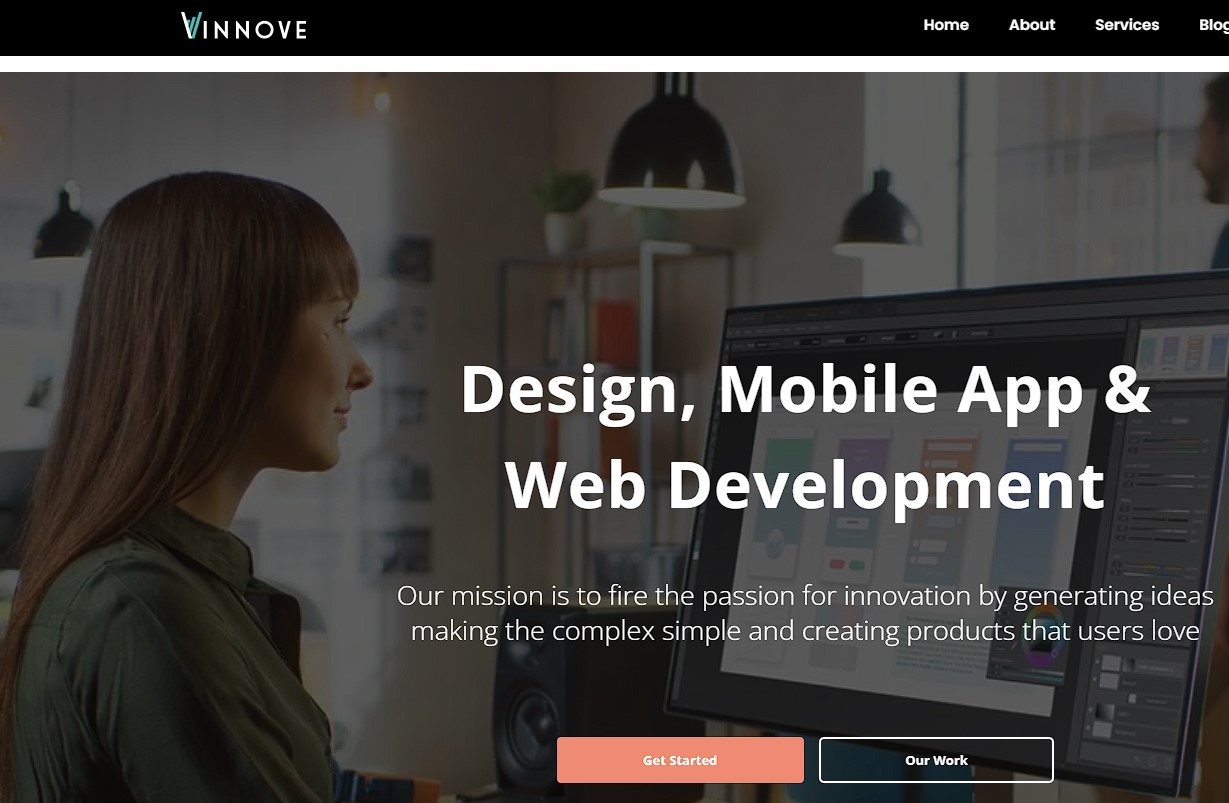 Vinnove stands as a dynamic powerhouse in digital transformation, offering impeccable services to enterprises, government entities, and budding startups.
Their unwavering commitment is to ignite the spark of innovation, simplifying complexities, and passionately crafting products that captivate users.
Recognized as a top-tier app development entity by both Clutch and Goodfirms, Vinnove's reputation precedes itself in delivering excellence and ensuring client satisfaction.
Ascendion

In technology and engineering, Ascendion stands tall with its unwavering commitment to quality. The bedrock of their operations is rooted in the belief that quality engineering paves the way for trustworthy and robust code. Embodying a culture of excellence, Ascendion consistently offers software solutions that scale and resonate with reliability. Their approach ensures streamlined efforts, cost optimization, and unparalleled transparency, ushering businesses into a contemporary era.
With Ascendion at the helm, IT leaders can rest easy, assured of stability and excellence in every digital endeavor.
[x]cube LABS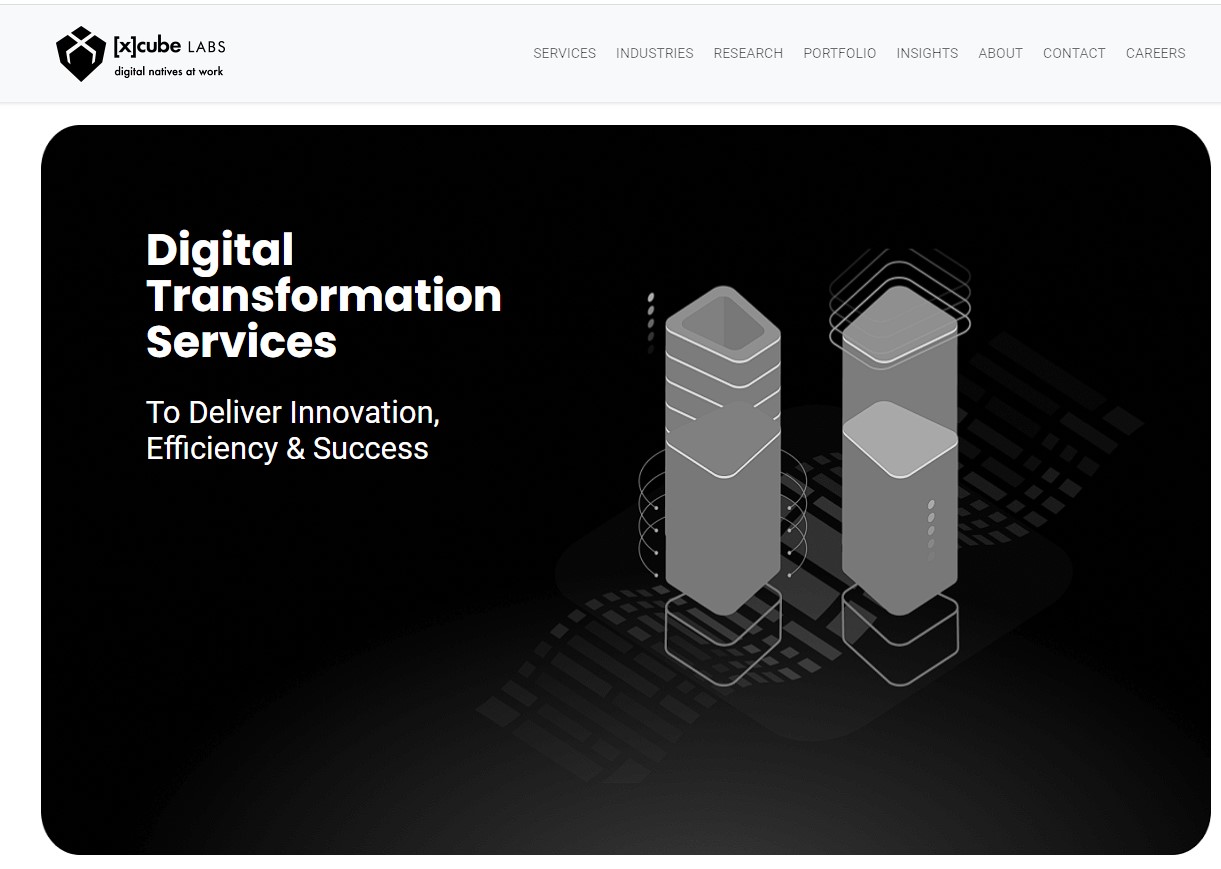 Stepping into the digital realm with fervor and expertise, [x]cube LABS establishes itself as a premier digital transformation agency. With its core focus areas encompassing customer experience, application modernization, product engineering, and data lakes, the agency has carved a significant footprint globally, boasting operations in the US, Europe, Asia, and India.
Its dynamic team of 600+ professionals diligently collaborates with Fortune 500 companies, driving impactful projects to fruition.
At the heart of [x]cube LABS is a vision to empower enterprises in their digital evolution, enabling market disruptions by harnessing digital strategies. The collective passion for digital technology and a relentless pursuit of innovative ideas and strategies positions [x]cube LABS distinctively in the digital sphere.
Lusso Labs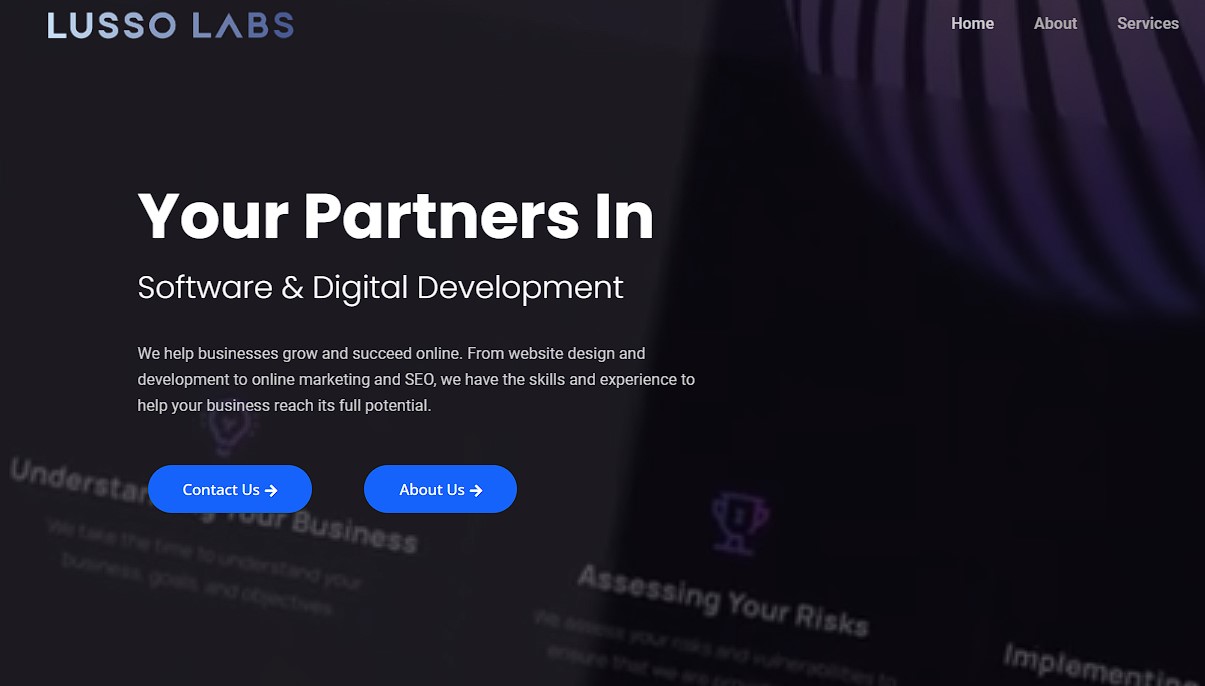 Emerging as a stalwart in the Dallas AI scene, Lusso Labs is synonymous with top-tier software and digital development.
With a full-stack development team at their helm, they boast over 15 years of expertise in sculpting state-of-the-art marketplaces, applications, websites, AI solutions, and bespoke software. Their vast experience and consistent drive for excellence ensure that clients receive a product and a world-class digital experience tailored to their unique needs.
Lusso Labs stands out as an exemplary choice in the Dallas region for businesses in search of a partner adept in both AI and broader software development.
Uvation LLC

Within the nexus of Information Technology, Aerospace, and Defense, Uvation LLC emerges as a paramount player in Dallas's AI sector. Committed to delivering essential technology services,
Uvation caters to both avant-garde private entities and significant public organizations. Their offerings are fortified by profound technological know-how, strategic alliances with industry frontrunners, and an expansive network of over 220 data centers spread across over 20 countries.
Despite the dense landscape of IT consultancies, Uvation discerned a niche, evolving beyond traditional consultancy roles to emerge as a holistic strategic partners for their clients. This distinct vision positions Uvation LLC as a trailblazing paradigm in technology consulting.
Conclusion
In the heart of Texas, Dallas stands tall as a beacon of AI innovation driven by companies committed to pushing boundaries.
Whether you're seeking bespoke AI solutions, looking to collaborate, or simply intrigued by artificial intelligence, these ten companies are a testament to Dallas's burgeoning stature in the global tech scene. As AI intertwines with our daily lives, Dallas's role in this tech revolution becomes ever more crucial. The future is AI-driven, and Dallas is leading the charge.