If you want to get the most out of outsourcing, hiring developers from Eastern Europe is a savvy, cost-effective choice. What makes this outsource destination so favorable? Let's take a closer look.
After offices across the world went dark, most work has gone remote. This way, Covid-19 paved the way to new cooperation. We view remote work as a new normal rather than an occasional opportunity and build this model into our routine. In this new environment, you can hardly tell the difference between on-site and remote development teams.
In effect, software development has never required everyone to be in the office. Many developers have been working remotely for a long time.
Freelancers, IT outsourcing companies, or simply remote branches in other countries for IT development are typical for many companies.
Thus, a broader and deeper talent pool at a better price can become your competitive edge in the marketplace.
The IT outsourcing industry thrives. Almost impossible to say precisely how many companies outsource; however, outsourcing statistics show that the number of businesses deciding to choose this approach is skyrocketing. In 2019, as reported by Statista, the global outsourcing market was worth $92.5 million. For instance, before Facebook got WhatsApp under its wing, the company relied on outsourced talent. WhatsApp hired developers in Eastern Europe. It resulted in breaking the top ranking list on Google Play, App Store, and other platforms. Almost to destroy the original SMS technology afterward.
The IT world as a service center stretches at your fingertips. But how to pick the right technology partner?
Behind the scenes, the development world is typically divided into North America, Eastern Europe, and India. North America is full of the right talent, big projects, adequate funding, etc. Only the price is a very significant shortcoming - it can reach $100 per hour or more. A well-developed domestic economy, social security, company politics, and of course, the level of education contribute to such rates.
Next comes India, the other way around - low prices, a small number of professionals, and a relatively low development price. But where to find the golden mean? Outsourcing to Eastern Europe is becoming a more and more attractive destination.
Development in Eastern Europe
Countries like Ukraine, Poland, and Romania are leading Eastern Europe and are software development market leaders.
The Economics of these countries lags behind, so outsourcing Eastern European specialists often means much lower costs. But it doesn't always boil down to money!
One of the key advantages is the high level of technical education in eastern Europe. The number of skilled developers for hire has continuously been growing. Moreover, the quality of their work is continually improving. They never stop to monitor the market and closest competitors. Thus, Eastern European developers deliver outstanding IT services.
The advantages of development quality is a big plus for North America and Western Europe's cultural similarities.
Eastern European development approach is to fulfill the idea as a unit - not just write code. Bringing the concept to life is something that matters most for these experts.
The time difference between Eastern and Western Europe makes one to two hours. As for the US, the maximum time difference of ten hours still makes it possible to set up active cooperation.
Ukraine is one of the leaders in the quality of development in Europe, as the legacy includes a large number of research centers and quality technology education.
Ukraine is also one of the largest hubs for technical talents: 36 000 technical specialists graduate from 400 Ukrainian universities and colleges annually. This number exceeds Japan, Sweden, Norway, Belgium, or the Netherlands.
Many won competitions in mathematics, and programming proves the intellectual potential of Ukrainians. Among the examples of successful, IT is such representatives as the founders of Grammarly and Jooble. Besides, such famous firms as Samsung, Amazon, and Oracle have their R&D centers in Ukraine.
Top 10 companies in Eastern Europe
So, let's move on to the list of some of the finest Eastern European companies.
Zfort Group

Country: Ukraine
Average rate: $25 - $49/hr
Employees: 250 - 999
Founded: 2000
Services: Custom Software Development, Artificial Intelligence, Web Development
This is a full-cycle IT services company building innovative and industry-specific software products. Focused on the latest technologies (PHP, Laravel, js, NodeJS, .NET, IOS, Android, Go), Zfort Group creates products for multiple platforms and helps clients optimize their operations, shorten the innovation cycle, and unlock business potential.
For the last 20 years, Zfort has become a trusted AI application developer, adding intelligence to their ecosystems. Experts from this company accumulated in-depth experience in practical and secure Blockchain and Big Data-driven solutions development. Zfort Group is one of the best performers in the eCommerce industry, developing products in top platforms like Shopify, Magento, and WooCommerce with exceptional UX and functionality.
To make sure a business idea will work, Zfort offers an MVP, a prototype, or a proof of concept services.
Visuality

Country: Poland
Average rate: $25 - $49/hr
Employees: 10 - 49
Founded: 2007
Services: Custom Software Development, Web Development, UX/UI Design
Visuality helps to build an app from scratch or to take an existing project to a new level. This company specializes in scheduling platforms, grocery and food, booking and travel, social media, IoT, automotive, chatbots, CRM, and Fintech fields. Visuality works with companies from the USA, Middle-East, UK, Sweden, Germany, France, and more.
Coherent Solutions

Country: Bulgaria
Average rate: $25 - $49/hr
Employees: 1,000 - 9,999
Founded: 1995
Services: Custom Software Development, Web Development, Mobile App Development
Coherent Solutions is a software product development and consulting company focused on Microsoft, Java, and other Web, Mobile, and Integration solutions. Expertise, innovation, and creativity are the core values of this company.
Diatom Enterprises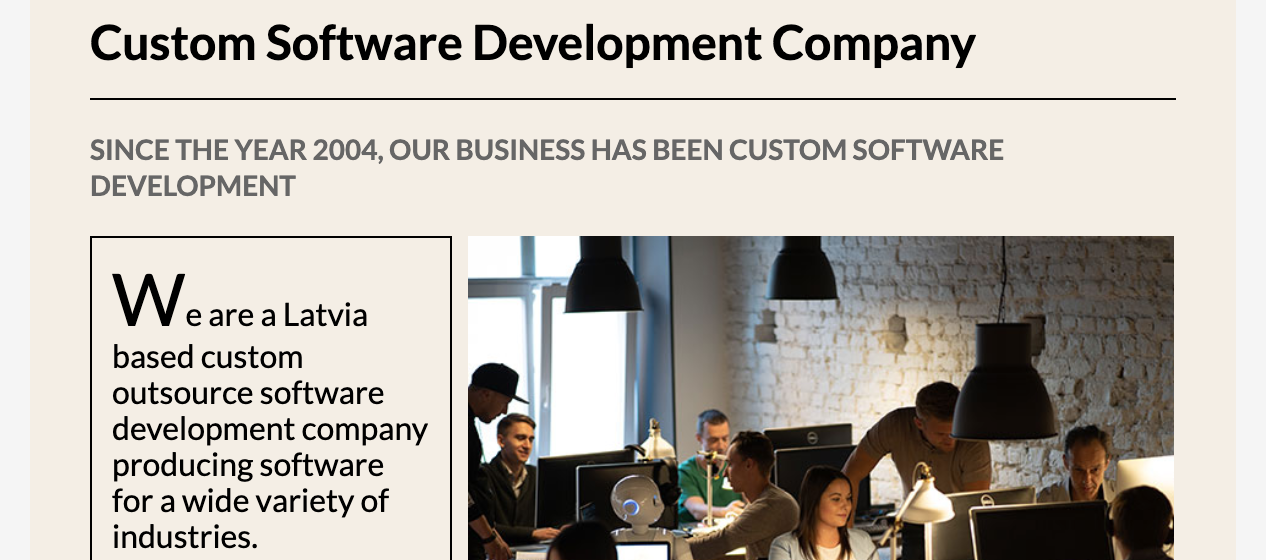 Country: Latvia
Average rate: $25 - $49 / hr
Employees: 50 - 249
Founded: 2004
Services: Web Development, Custom Software Development, Mobile App Development
Proficient in Javascript, React, Angular, Node JS, Ruby on Rails, .NET, and other technologies, Diatom Enterprises produces custom software solutions. Their industry expertise includes Digital Logistics, Real Estate, e-Government Systems, Healthcare, RObotics software, etc.
Bamboo Agile
Country: Estonia
Average rate: $25 - $49 / hr
Employees: 50 - 249
Founded: 2002
Services: Custom Software Development, Web Development, Mobile App Development
Bamboo Agile offers full-cycle software development services in Telecommunications, Shopify solutions, High-load systems, Educational technology, and more. This trusted company sticks to the Agile approach and Continuous delivery in their work.
Modus Create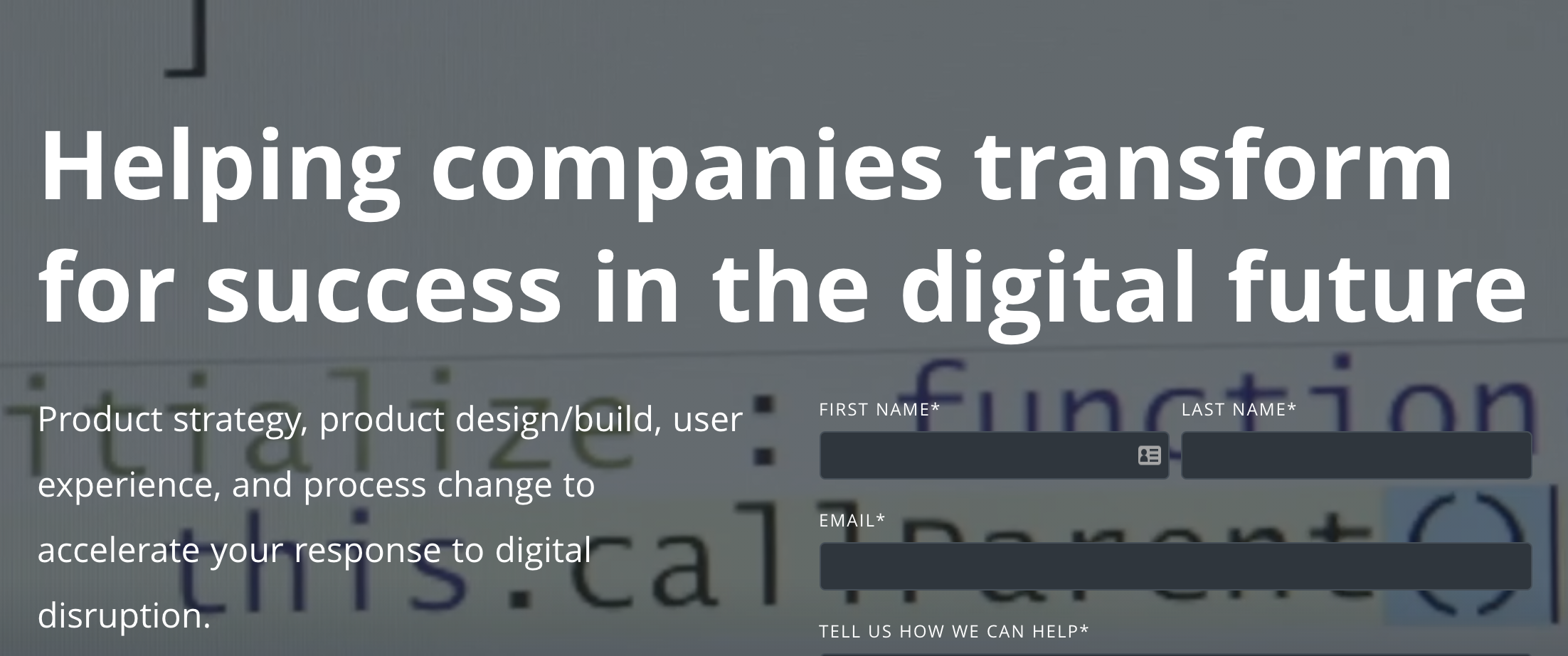 Country: Romania
Average rate: N/A
Employees: 50 - 249
Services: Custom Software Development, Web Development, UX/UI Design
Modus Create is an outcome-focused, collaborative consulting company. This company is built on the principles of digital transformation. With deep technical expertise, they help customers conceive a new product, grow an existing product, and optimize your portfolio and development teams.
STRV

Country: Croatia
Average rate: $100 - $149 / hr
Employees: 50 - 249
Founded: 2004
Services: Mobile App Development, UX/UI Design, Custom Software Development
STRV is a software design and engineering company. They can solve complex problems, create human-centered digital products. Leading technologies this company leverages are Node.js, C#, Python, Golang, PostgreSQL, SQL Server, MongoDB, Firestore, Redis, Heroku, AWS, GCP, Azure, React, Gatsby.js, Next.js.
CN Group

Country: Czech Republic
Average rate: $50 - $99 / hr
Employees: 250 - 999
Founded: 1994
Services: Custom Software Development, Web Development, Mobile App Development
CN Group delivers consultancy services, QA and mechanical design engineering in Finance, Transportation, Media & Publishing, and Security domains. This company's keys to success are technical skills, high-quality standards, professional project organization, and sound business domain knowledge.
Belitsoft

Country: Belarus
Average rate: $25 - $49 / hr
Employees: 50 - 249
Founded: 2004
Services: Custom Software Development, Web Development, and IT Staff Augmentation
Belitsoft is also a software development service provider. They work with both small businesses. Belitsoft experts develop web, system, mobile applications, and other software in the following domain fields: E-learning, HealthCare, E-commerce, and Telecommunication.
Cortlex

Country: Lithuania
Average rate: $25 - $49 / hr
Employees: 10 - 49
Founded: 2015
Services: Web Development, Custom Software Development, and IoT Development
Cortlex creates software products and provides development services and solutions in various areas. Their core expertise lies in the following areas: healthcare, social networks, e-learning, e-commerce, ERP, CRM, automation of work in public institutions. Core technologies of this company are .NET, PHP, Software Consulting, BA. Cortlex keeps up with all modern technology trends and advances in software development to build long-lasting relationships with their customers.
How to choose?
To understand what kind of company to cooperate with, it's always a good idea to check the reviews on sites such as Clutch and Goodfirms. Contact those you liked more to discuss your project. Even if some companies are similar in their specialization, their approach may differ.
At Zfort Group, we value quality work and only offer our best, experienced experts for hire at an affordable price. We are proud to become technology partners for companies from many industries. You are always welcome to discuss your project's details with our managers for free and make your choice. If we are a match, we will send you our NDA, so you do not have to worry about disclosing your project's details.