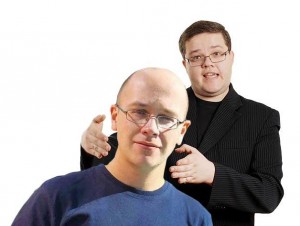 As we announced recently, the start of Stratosphere Study Centre from Stratoplan.ru (Russian language) has been launched. And Zfort Group could not miss the chance to gain new knowledge. The last Sunday, on August 19th, the most active and inquisitive employees of Zfort Group participated in this webinar.
The speakers were Alex Orlov and Slava Pankratov, well-known to us from the previous webinars.
This time the event was dedicated to effective communications in a team.
The webinar program included the following topics:
productive communications,
constructive feedback,
solving problems and search for solutions,
prohibitive methods of communication and perception of critics,
conflict resolution in complicated situations.
During the webinar all of the participants got:
practical tools for the analysis of complicated situations with people in a team,
knowledge on how to explain to team members some unpleasant cases and motivate them to change themselves,
a simple algorithm that allows having a constructive feedback,
tips on how to analyze the nature and causes of conflicts and get a clear sequence of how to resolve them,
understanding of how to implement the changes in a team.
Zfrot Group is happy to be involved in the studying process and looks forward to the future webinars that will be held in September.