My name is Vladimir. I am a Senior Project Manager in one of the leading IT companies in Kharkov. I am happily married and I have three wonderful kids.
I would like to share a story about one of my days during the week.
I decided to describe 29th of August. The morning starts with an alarm clock going off.
I am a night owl so I hate waking up early, but what will you do ? it?s time to get up. At first I check my e-mail ? nothing exciting is in there. Even though the summer isn?t over yet, the weather outside looks like it?s already autumn ? the rain drizzles and the sky is all grey. While I was getting ready for work, Max ? the baby of our family ? woke up.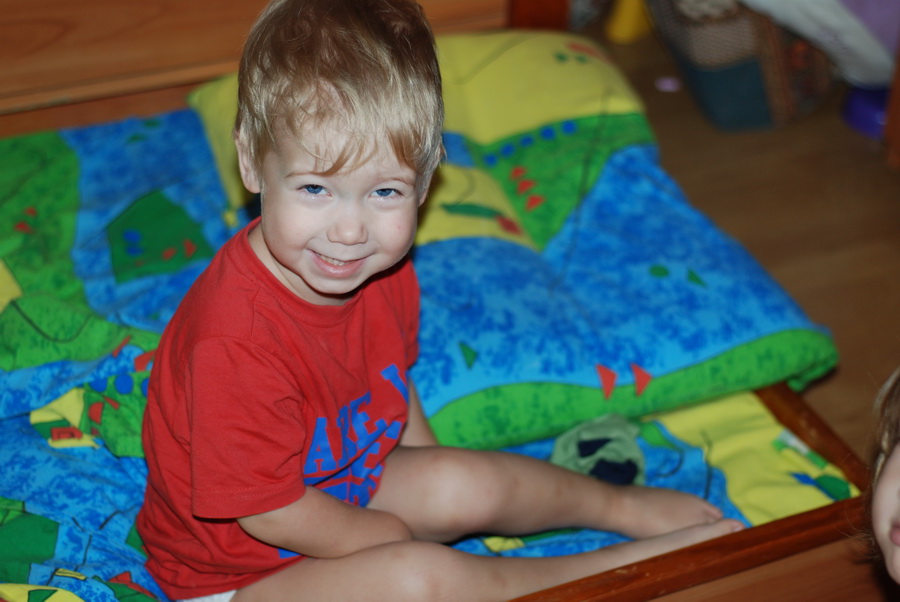 His older brother Dima is still in bed.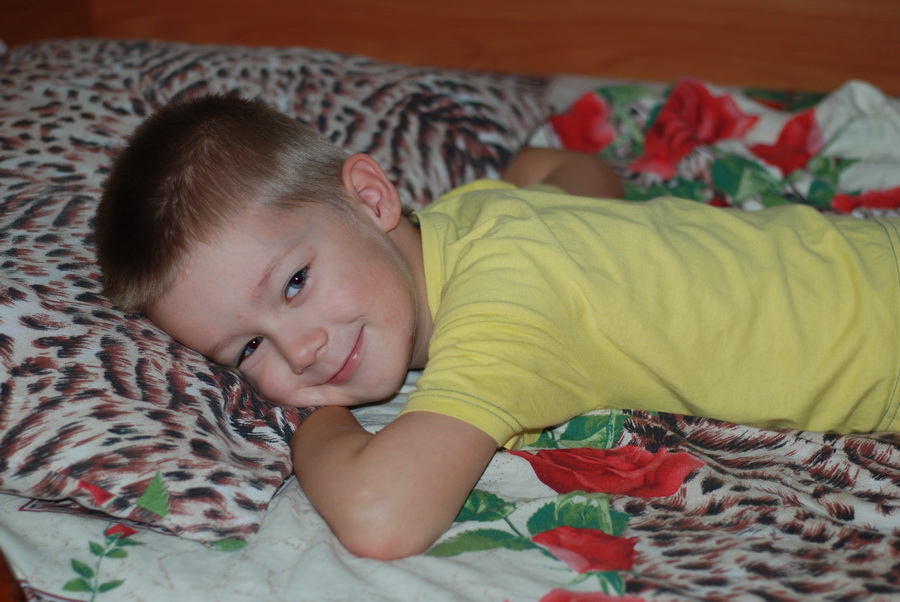 Their sister Anna is busy putting on her socks.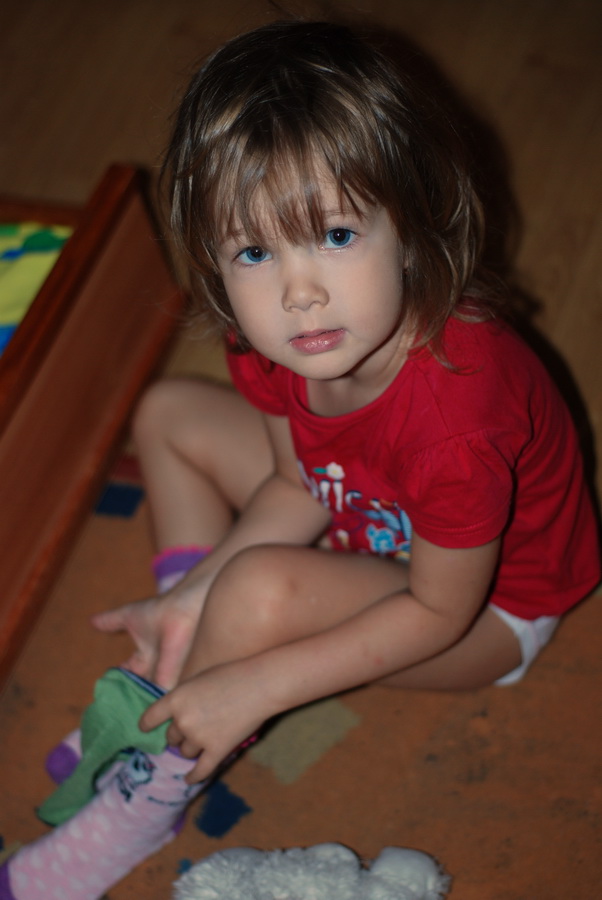 I?m looking at the clock ? it?s time to run! Bye, kids!
I can?t imagine my life without a car. Especially in this weather, when my only desire is to hide somewhere safe. What can be better than a warm and dry car with your favorite music on, when it?s wet and chilly outside? The answer is obvious ? pretty much nothing :)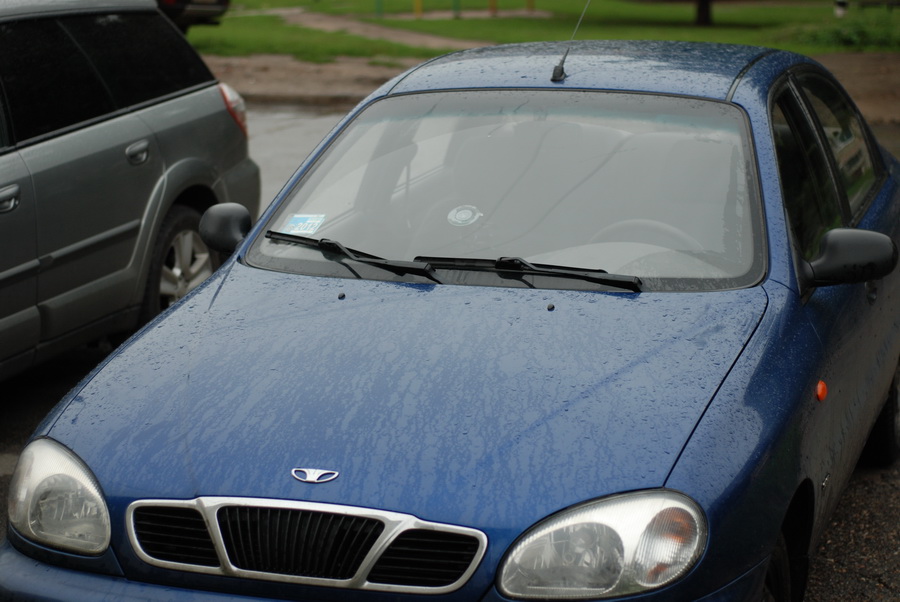 On my way to work I have to get to the bank and pay the bills. After that a long trip to the office is ahead. I have to go through the whole town. Sumskaya Street is one of the central highways of Kharkov.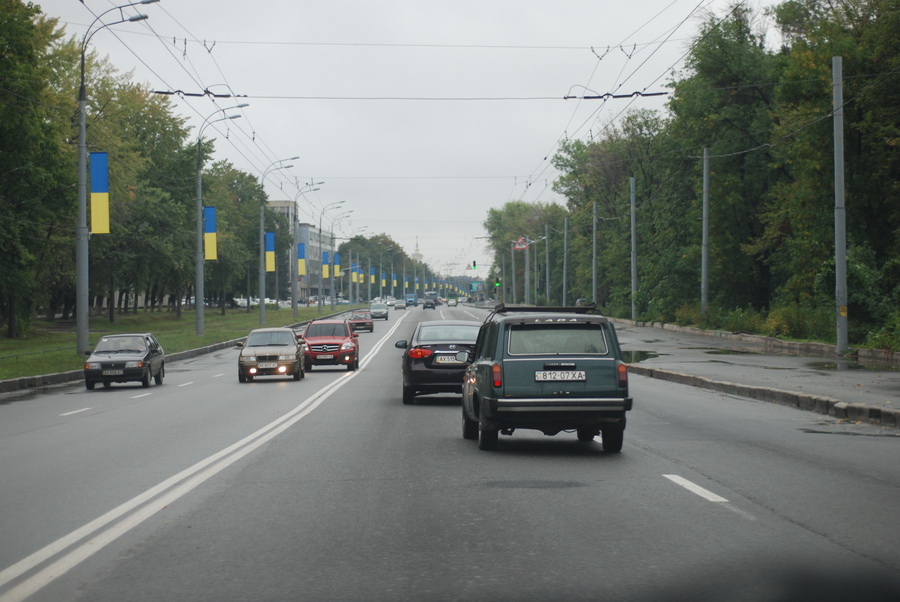 And here?s Vesnina Downhill ? my favorite section of the road.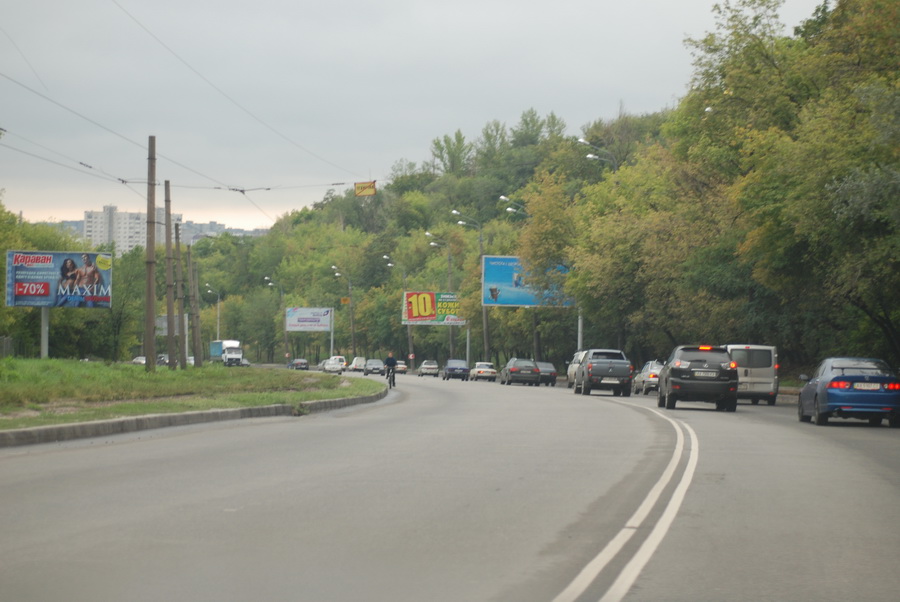 At night on the left there is an absolutely wonderful view on twinkling lights of sleeping quarters.
Finally I?ve reached the office. It?s 10.21. I use my fingerprint to get inside - no keys or cards which is quite convenient.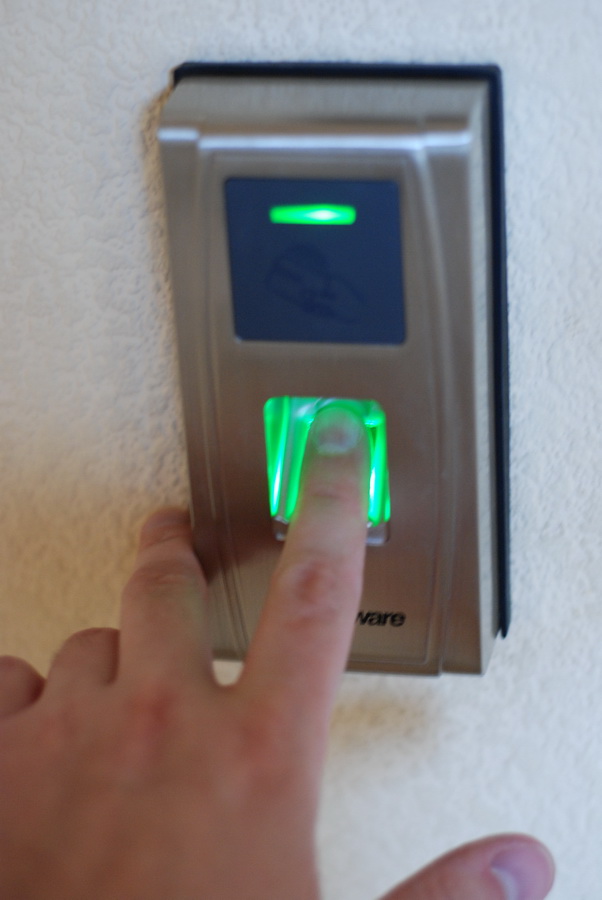 Right behind the front door there is a spacious hall.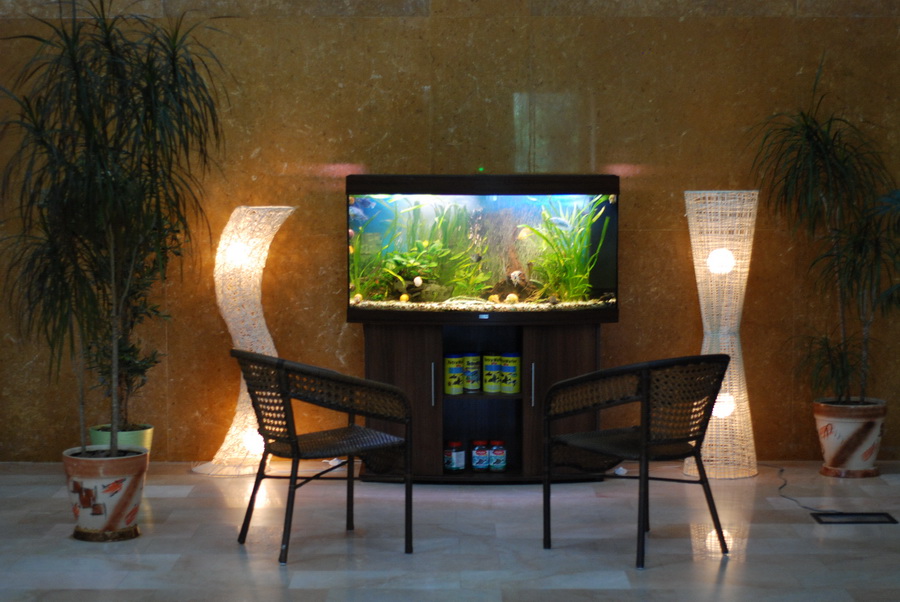 In the corner we have a box for charity fundraising. The company organizes some help to an orphanage.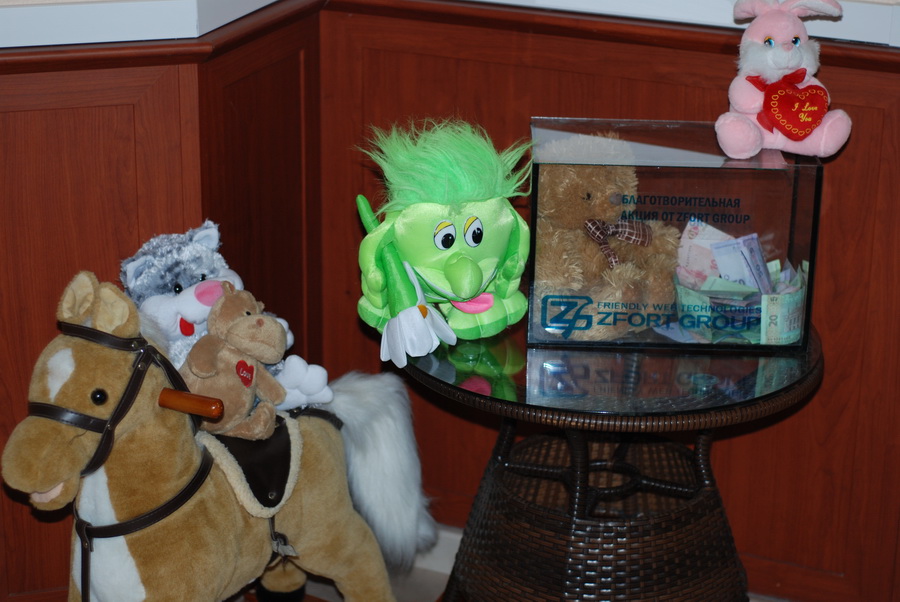 Here?s my working space.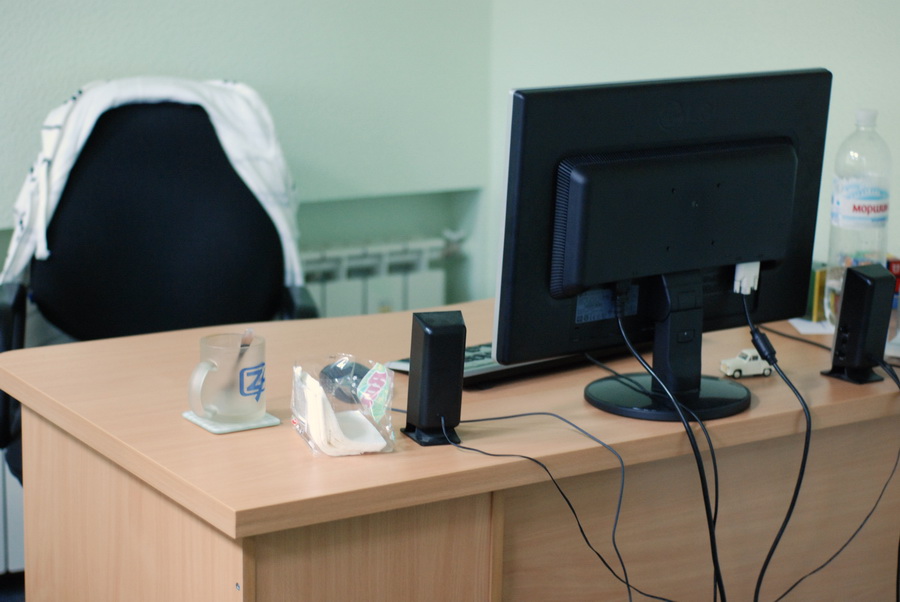 I?m turning my PC on, opening up the daily tasks plan.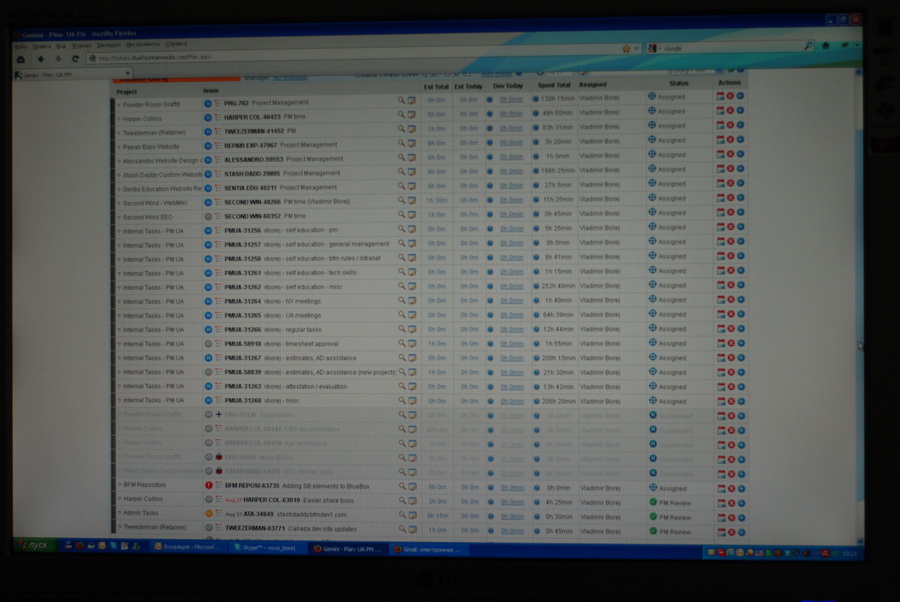 While the work mail is loading, I get some time to have a cup of tea with guys, find out the latest news, ask how things are around the company.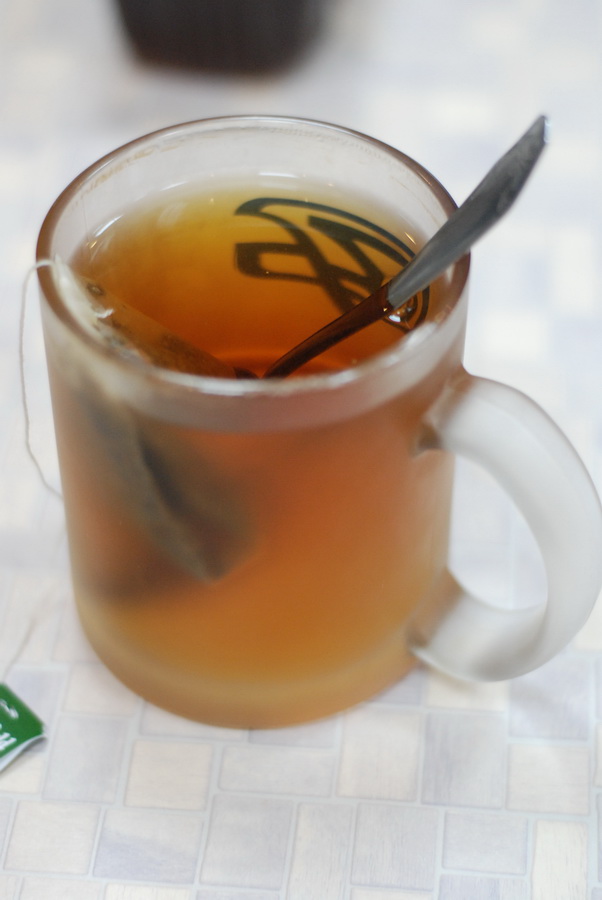 After the morning tea we all get back to work. I read the mail, allocate the tasks. In the morning fuss time flies quickly. A few hours and it?s already lunch time.
Right next to our office there is a restaurant.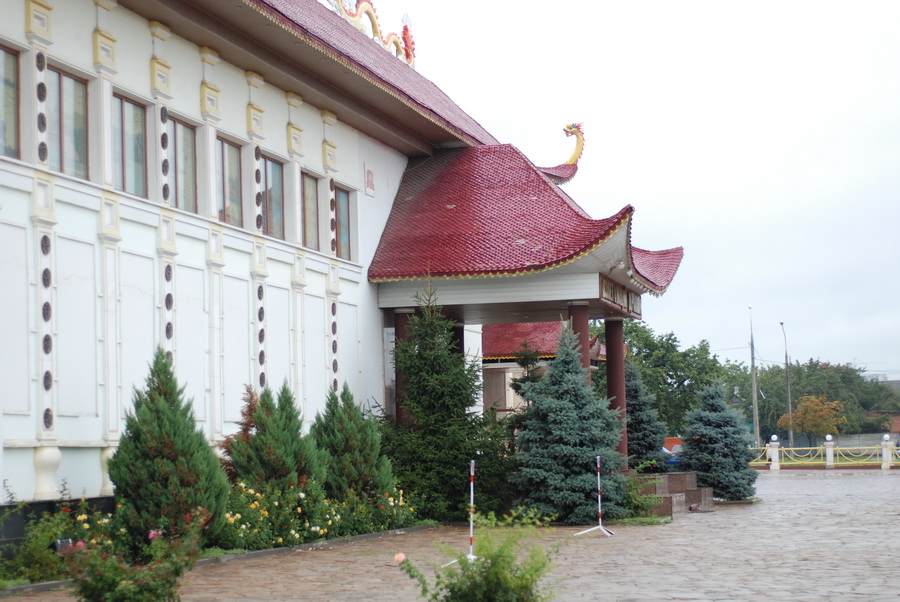 They cook business-lunch especially for us at a reduced price. At the time when we come and eat at the Chinese hall, it?s closed for other visitors.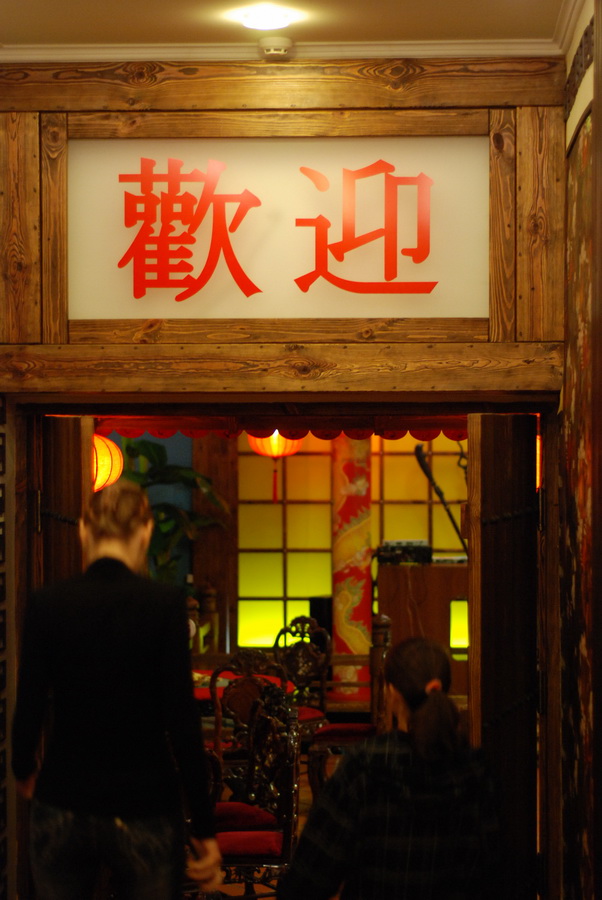 After a nice lunch I wish I could have a nap? but I get back to work again. E-mails, tasks ? my regular routine.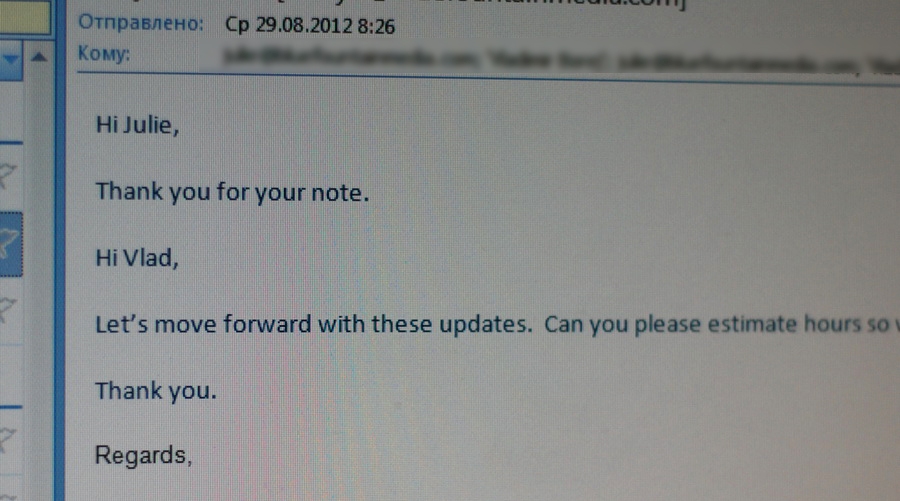 Some of the changes are ready and can be checked.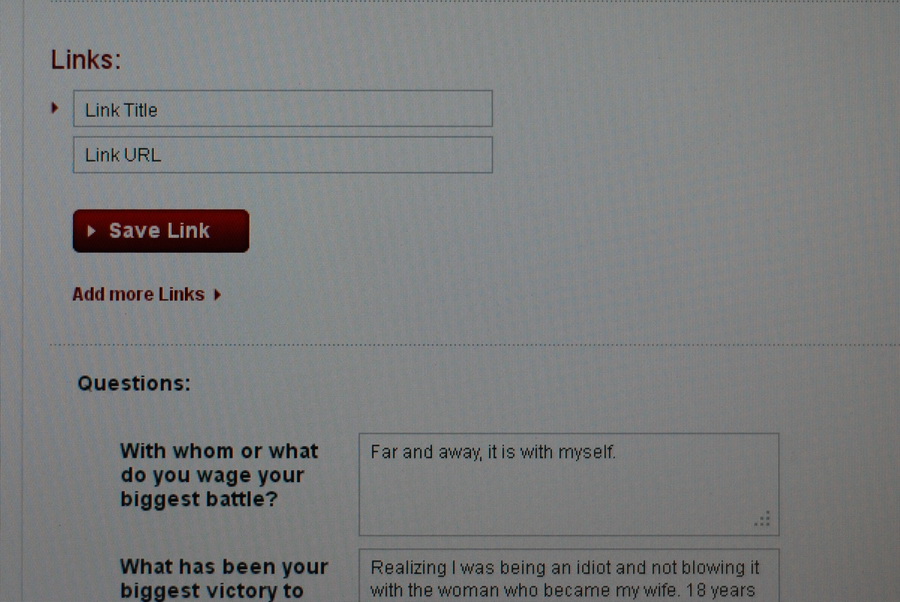 A few more hours of work pass by. Who?s up for 5 o'clock tea with cookies?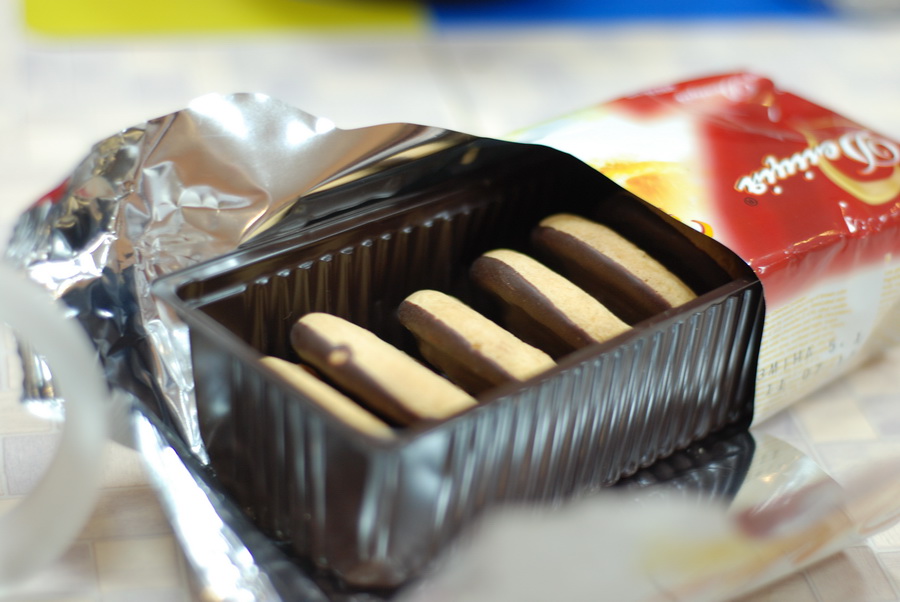 Once I?m back from a short pause it?s time for a weekly call with the customer.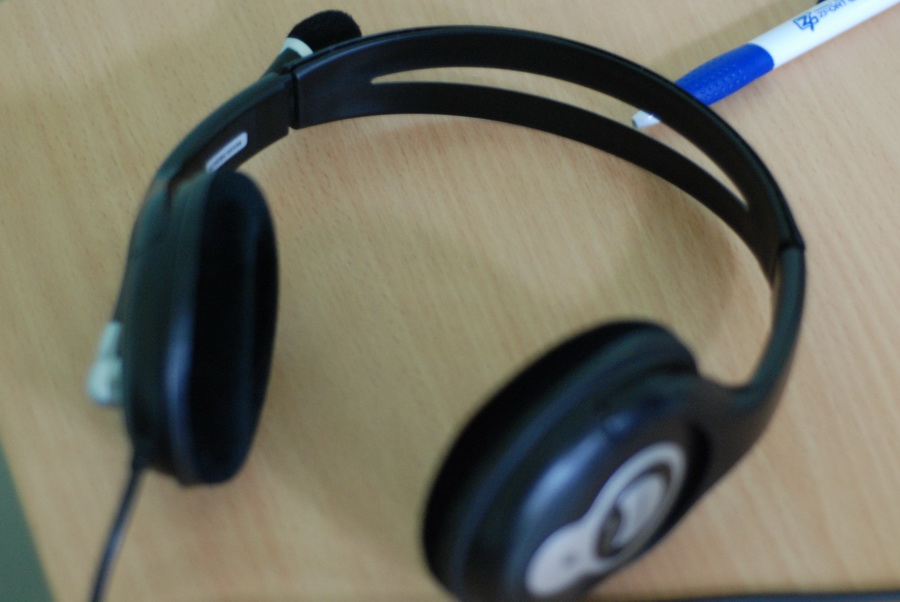 The working day is coming to an end, but it?s not time to go home just yet ? every Wednesday we rehearse with the local rock band where I play the drums.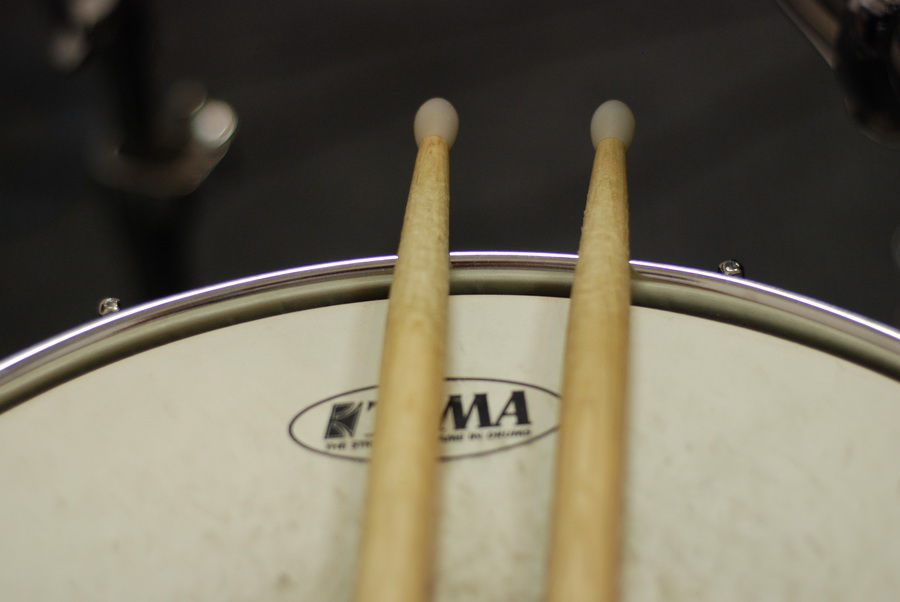 Almost everyone is here, only the keyboardist is not here ? he couldn?t make it today. And this is our solo-guitarist Denis.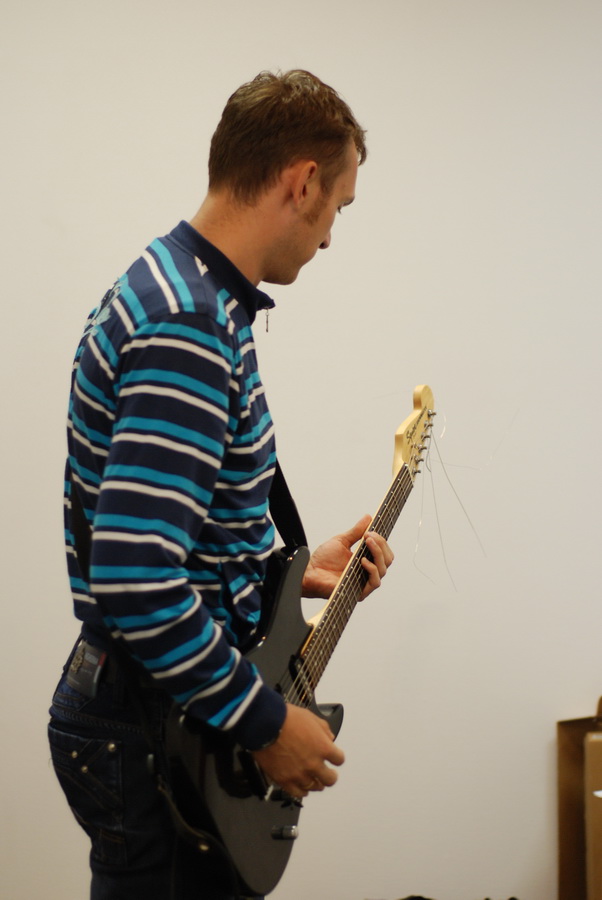 Here is Misha, he plays the bass-guitar.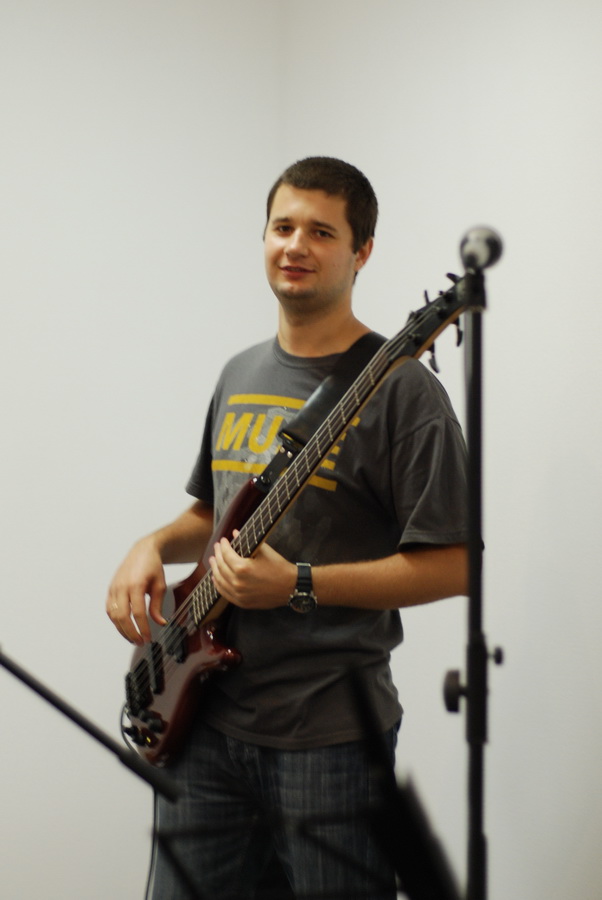 Igor is the vocalist.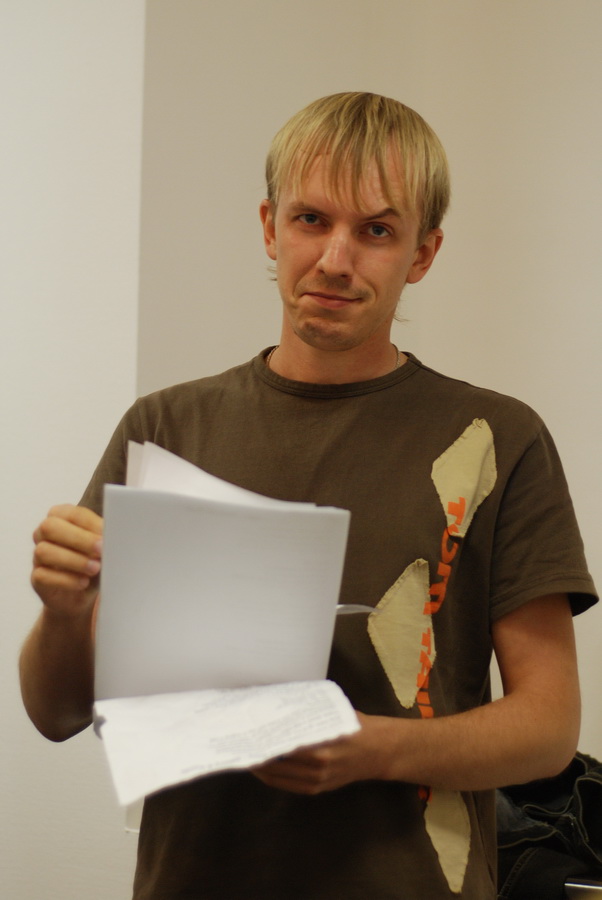 Kostya plays the rhythm-guitar.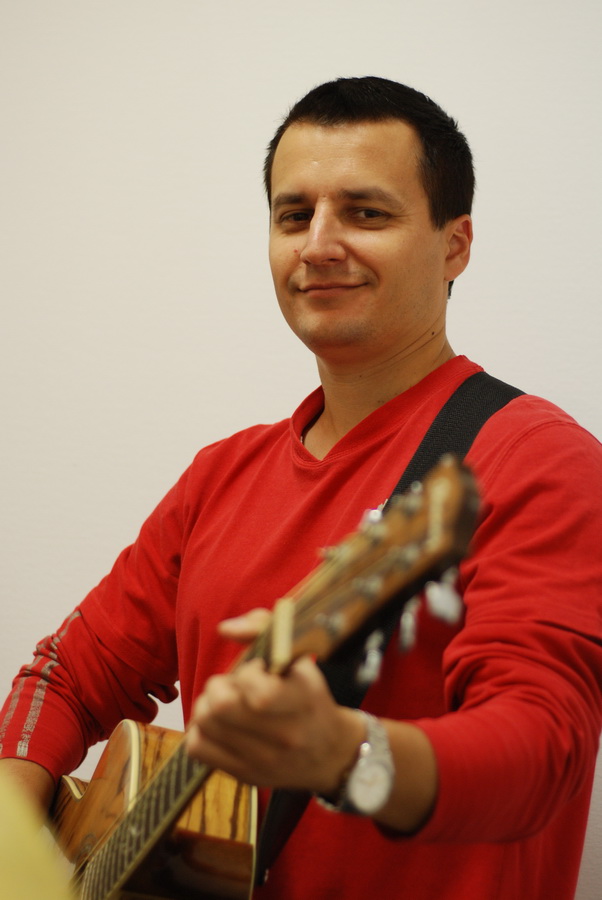 This was a fine rehearsal!
It?s after 8 p.m. ? time to go home. My sweetheart requested that I buy some groceries.
Kids are at the door as usual.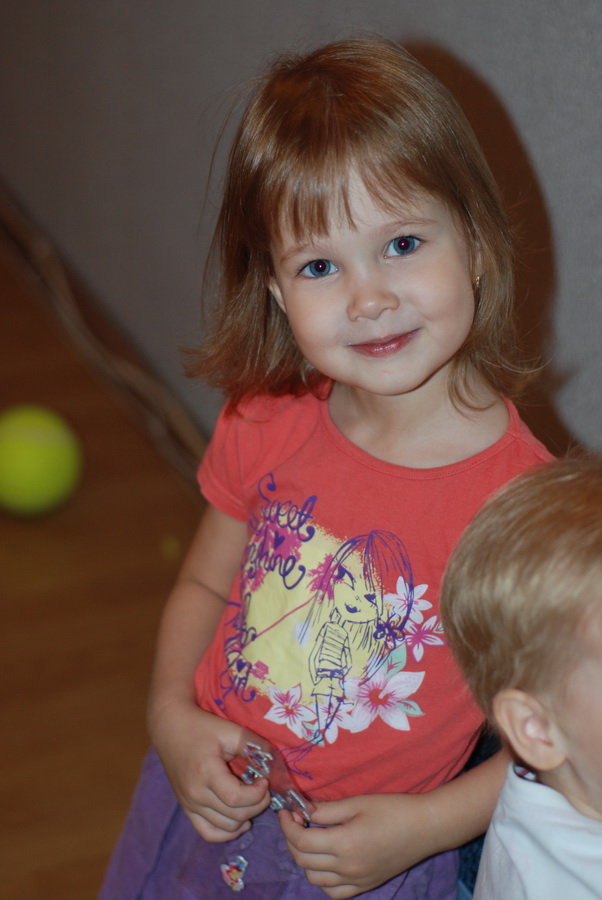 What time is it? Time for dinner! After dinner it?s the kids? less favorite activity ? collecting their toys. They don?t miss a chance to play as they put them away.
Kids fall asleep and now I have some time for myself. Looking through the city news for the day.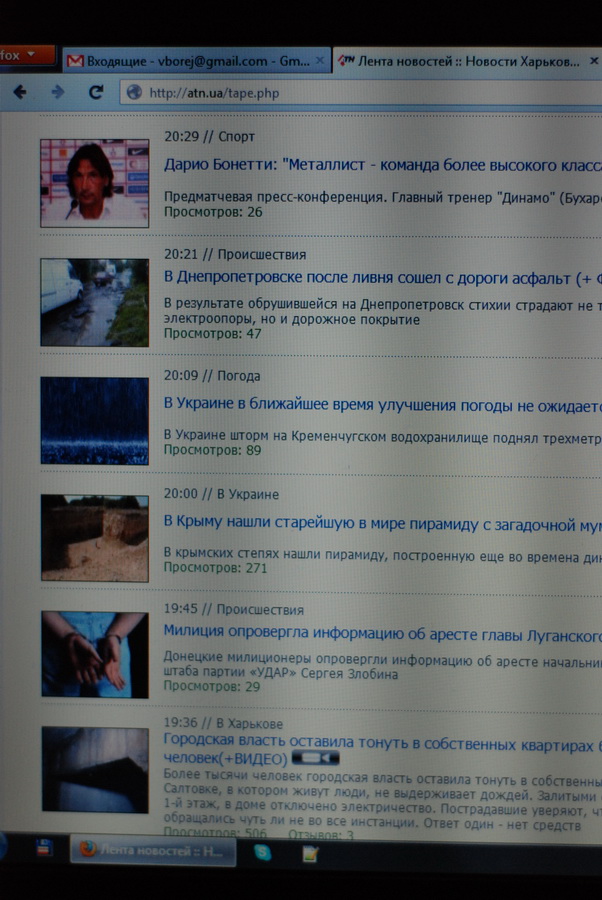 Taking a shower. Meanwhile, my lovely wife made some tea. Drinking a few cups and having a nice calm conversation.
Time keeps running, and now it?s time for bed for me too. A little reading before sleeping and tomorrow will be another wonderful day!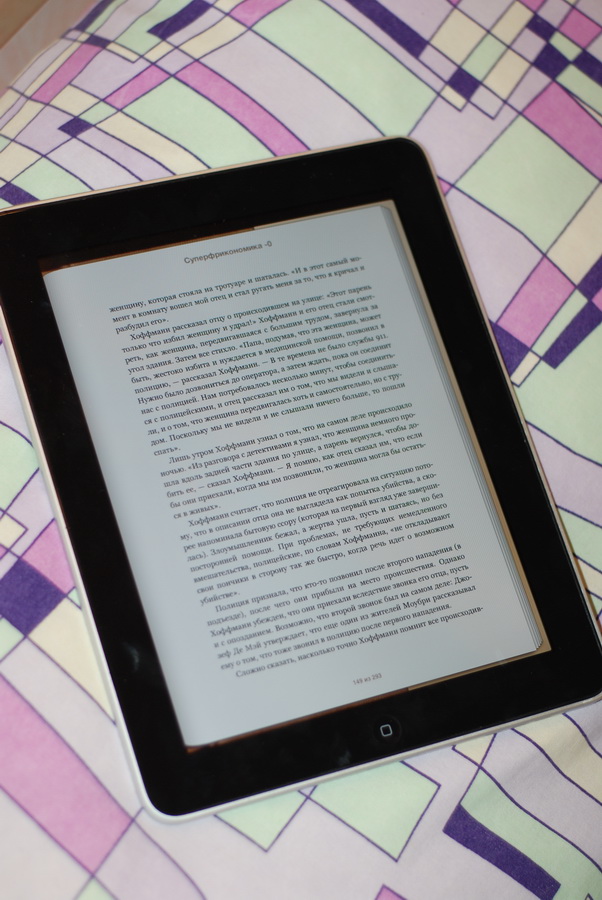 Thanks for reading!