Mercurial Basics Seminar
July 22, 2015

Working in a big team has lots of advantages. One of them is an ability to learn faster. You can gain new knowledge from experienced people, who can prevent you from a lot of mistakes and failures. You can ask questions and receive answers instead of spending dozens of hours of searching in the Internet.
Every developer, who works in a team, must know how to do his work best. Version Control Systems helps to get things done and not to get lost in different stages of development. To speed up the process of learning we organize seminars. One of latest was about the Mercurial (a cross-platform, distributed revision control tool for software developers). Take a look at some photos.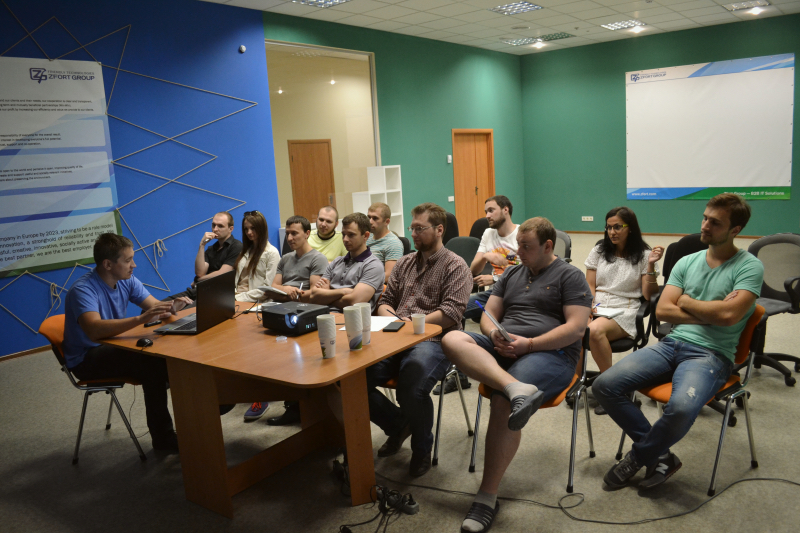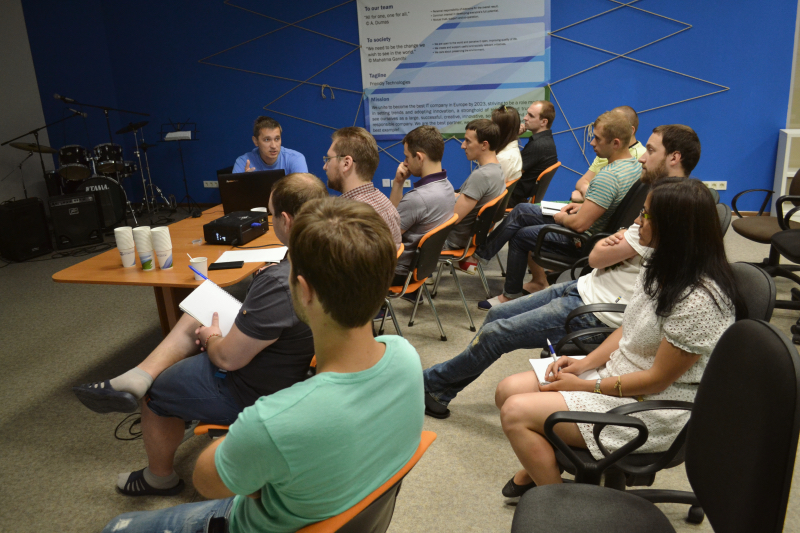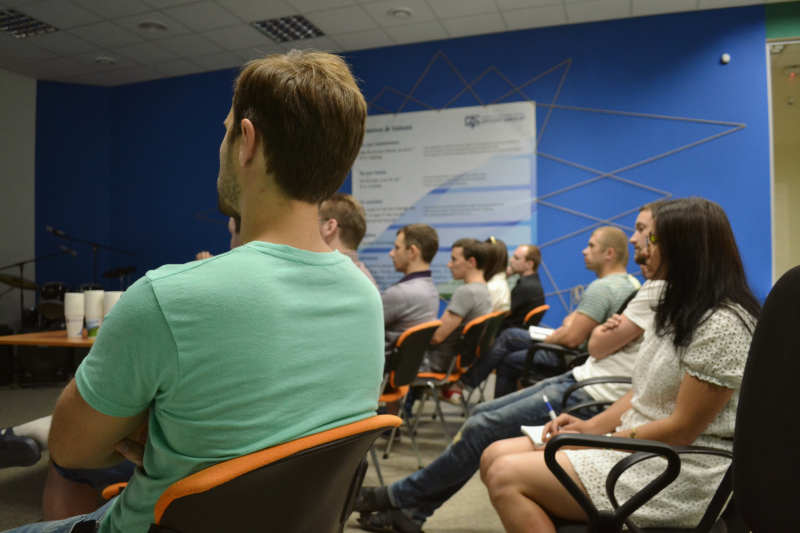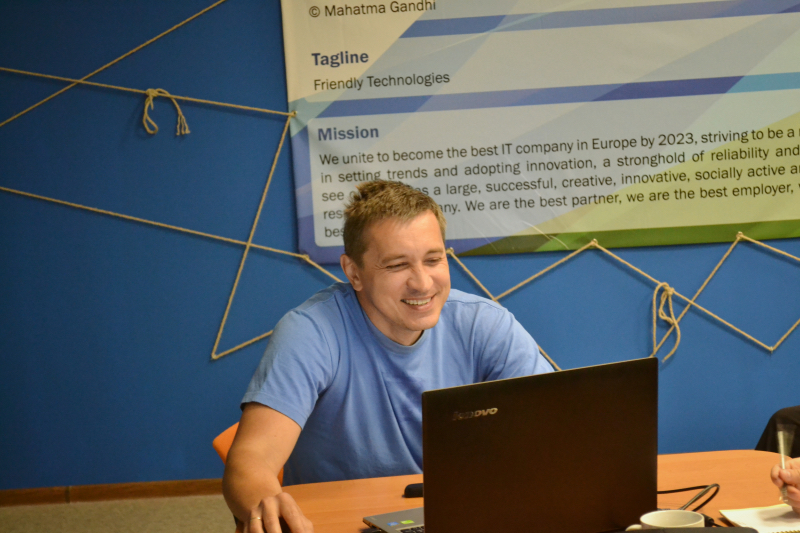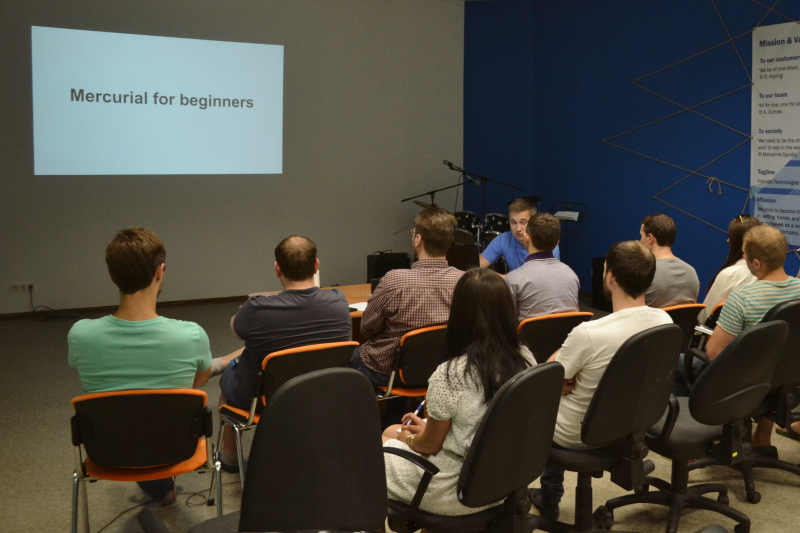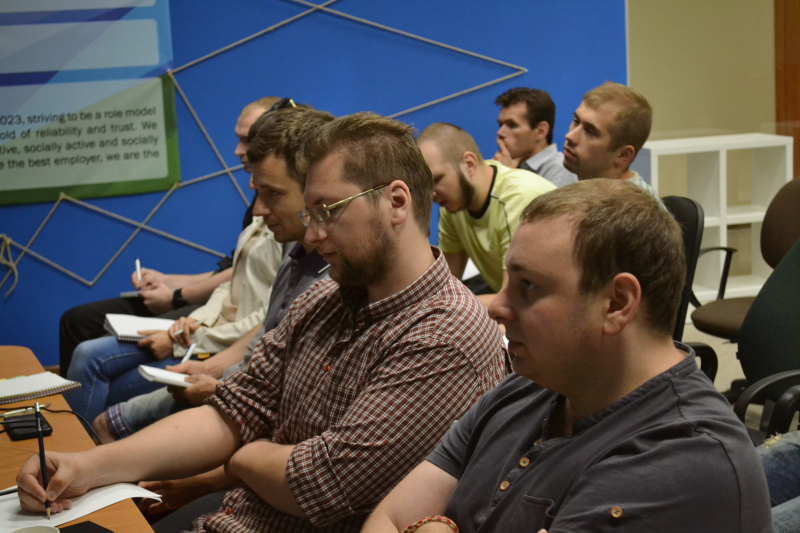 Join our newsletter!
Get weekly updates of the top IT news delivered straight to your inbox