During the pandemic era, demand for software rose dramatically, more people started to work online, and more became remote workers.
Of course, everyone, afraid of gapping something, to lose market positions, to fall behind. It's no wonder that you want to be a part of the "new brave world," too. You need your own eCommerce, and you need your own AI, you need your own chatbots, you need your own corporate software, etc.
To make that happen, you need a good Software Developer.
We made a list of the best 10 UK software developers, check it out.
Top Software Developers Companies in the UK in 2021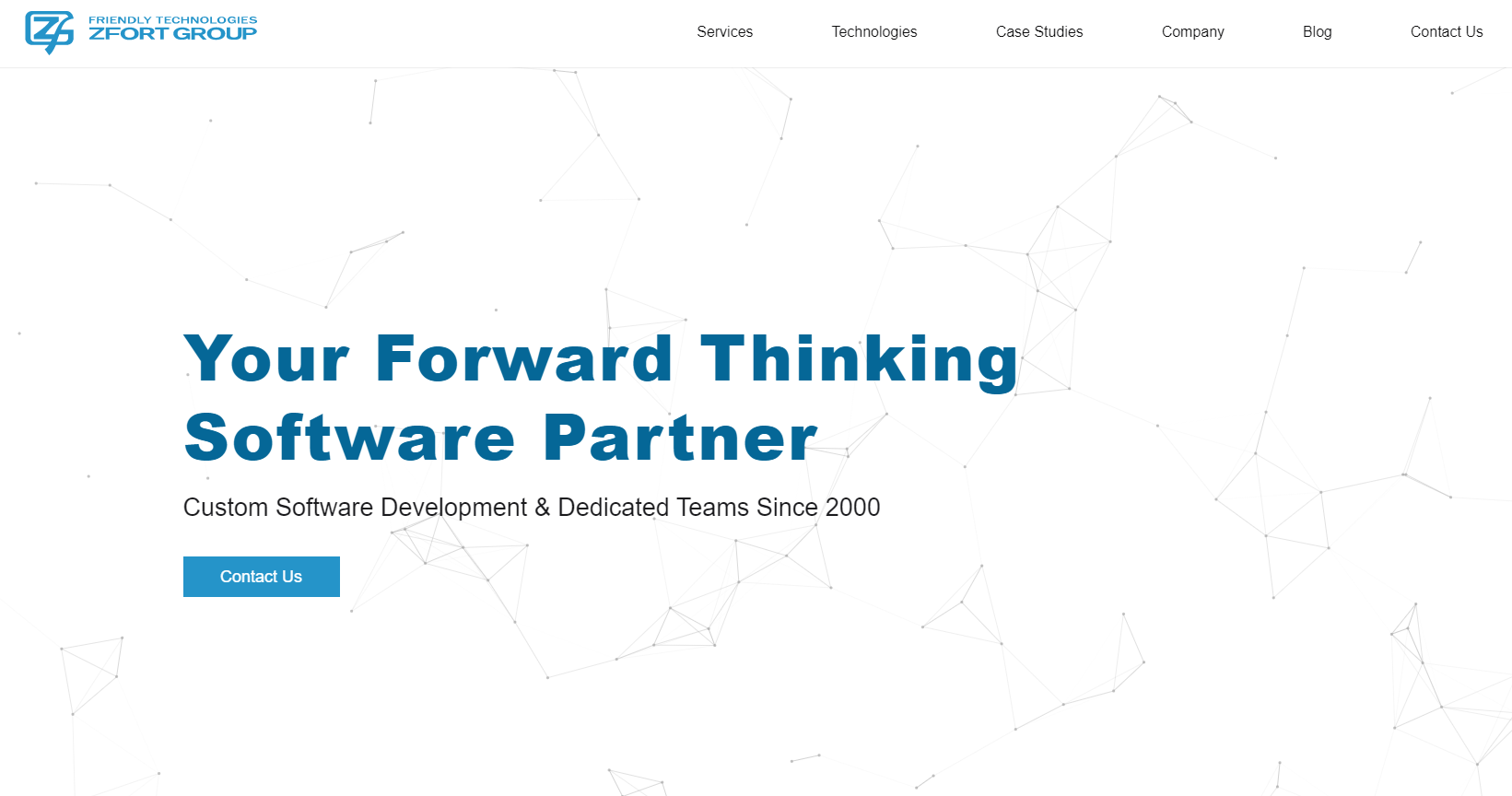 First on the list is Zfort Group. One of the most experienced companies in this field. It has a large amount hight professional programmers, agile development, uses the most popular software solutions in the IT market. Moreover, it has vast experience in cutting-edge technologies such as Artificial Intelligence, Machine Learning, NLP, Cloud Solutions, Blockchain, Chatbots, Augmented reality, IoT, and Big Data.
Zfort Group has a unique approach to every client based on his demands. There will be no unnecessary projects just for making money, their primary goal is to make customers satisfied. For instance, if a client has this terrific idea to bring its customer's database to order, there is no need to create his own CRM. Today's market is full of modern, secure, convenient, and cheap solutions that you can buy or subscribe to them. Instead of it, we can create custom CRM just for him, spend 6-12 months of high-quality software development, and of course, spend a lot of the client's money. This way obviously doesn't make him happy. That's why Zfort company will advise the best decision - use off the shelf software.
But if the client needs to make his own CRM system because he wants to do business and sell subscriptions, Zfort Group will make it happen. They'll pick the best stack, programmers, terms, and reasonable price for this task.
Size: 200-250
Year of foundation: 2000
Hourly rate: $25-49
Location: London
Key services: AI, ML, Magento, PHP, JS, Symfony, Kotlin, Swift, Laravel, .Net, MVP, PoC, Digital Transformation, DevOps, React JS
DCSL GuideSmiths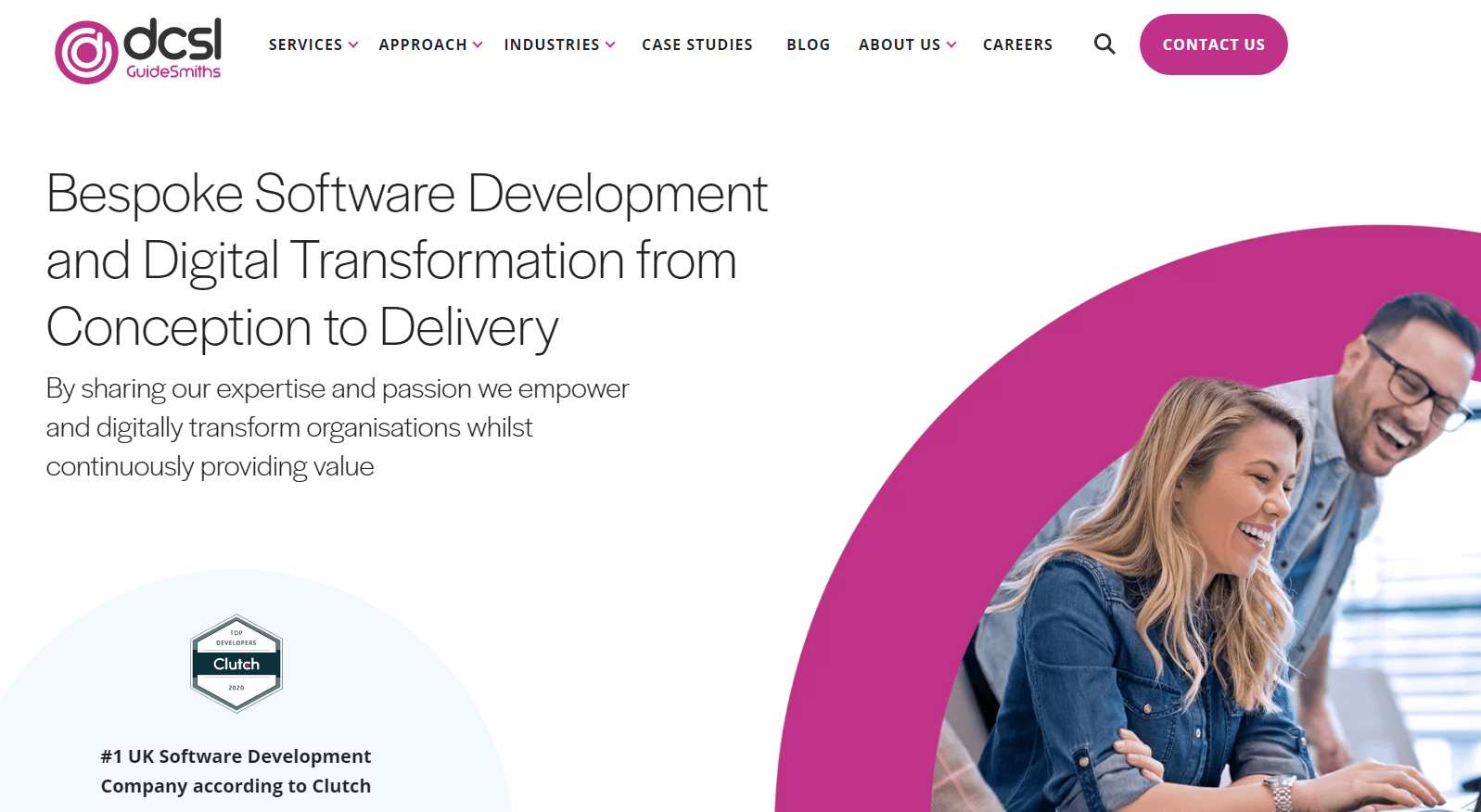 DCSL GuideSmiths is a multi-award-winning bespoke software development company, with headquarters in Farnborough, Hampshire, and engineering centers of excellence in London, Manchester, Madrid, and Bucharest. DCSL GuideSmiths delivers large-scale digital transformation, team augmentation, delivery of discrete Agile projects, and world-class bespoke software using complementary tech including, but not Ltd to, Microsoft .NET, Power BI, React, and Node.js. The company's capabilities also comprise DevOps proficiency and deployment on Azure and AWS. The firm's highly competitive services are leveraged through an optimal blend of UK-based or nearshore international delivery centers, all operating below DCSL Guidesmiths' best practice methodology and with a partnership approach to generate consistent and superior quality products and services.
Size: 250-999
Year of foundation: 1994
Hourly rate: $50-99
Location: London
Key services: Microsoft .NET, Power BI, React and Node.js
Digiryte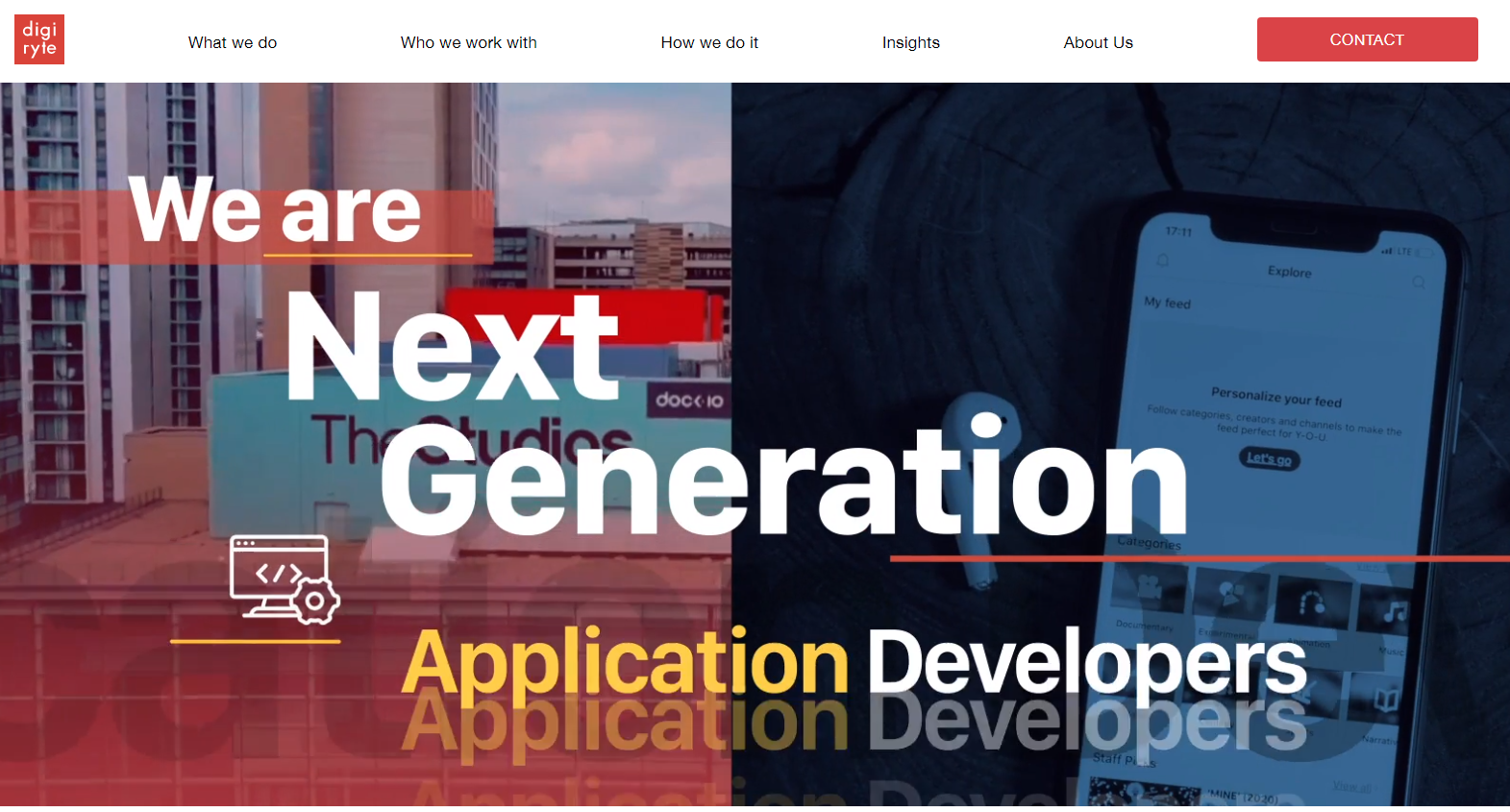 Digiryte is a UK's leading software consultancy, building following generation applications and digital products to meet your business goals. They're fuelling the dreams of entrepreneurs and their ambitions to disrupt industries with innovative ideas. Their expertise lies in building experiences for their finish rs who depend on mobile or web applications. If you wish to expand a business to sustain future challenges, you can count on them to assist you in innovating and growing.
Size: 50-150
Year of foundation: 2015
Hourly rate: $50-99
Location: London
Key services:Mobile, Web Application Development, MVP, Product Designing and Prototyping
Core Blue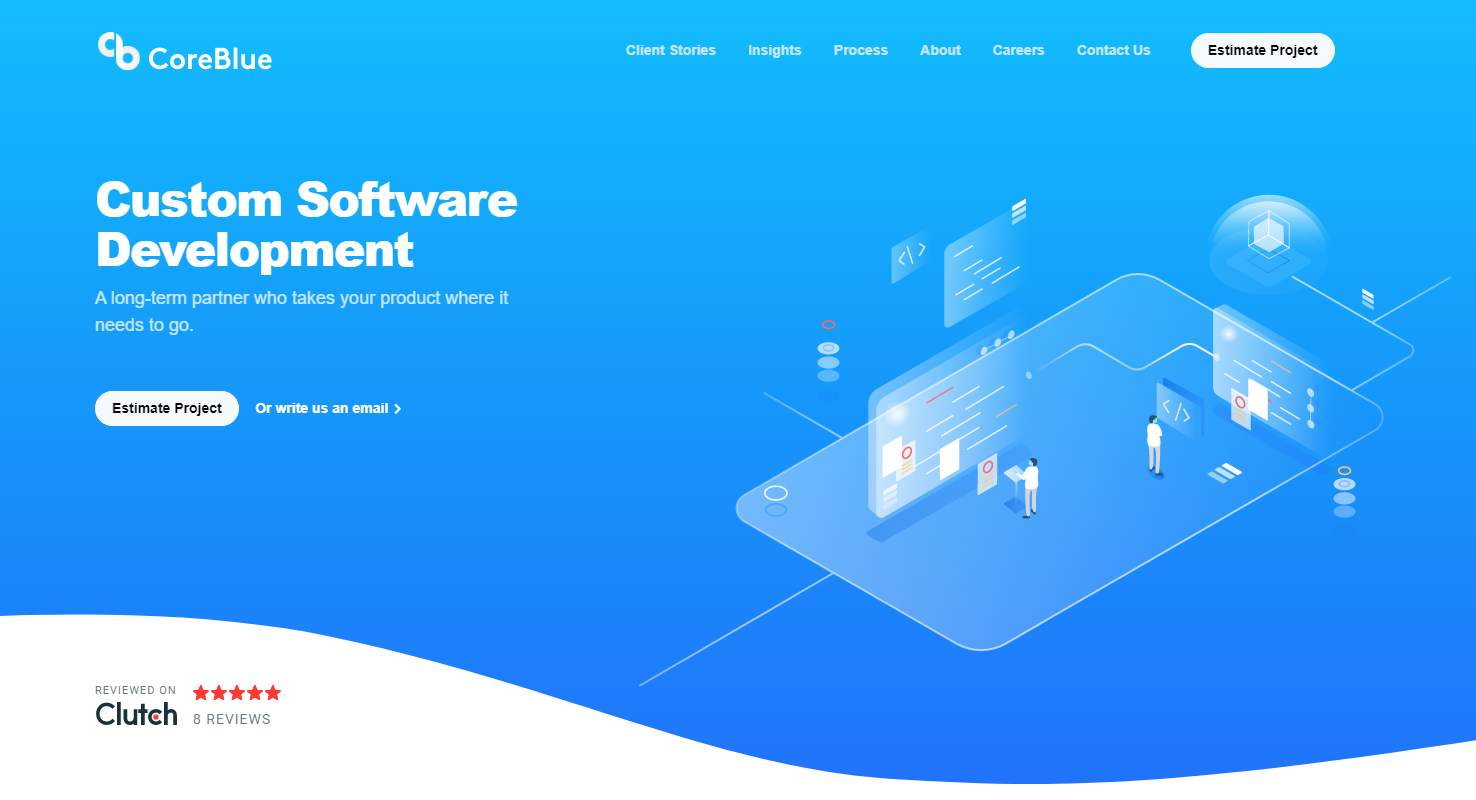 They propose custom software development services across a wide range of technologies. Whether you're looking to replace a heritage platform, expand a high-usage cloud application to expand an API, we can help. Nobody likes a "sticky" project that seems to obtain stuck and delayed at every turn, and there's a number of reasons it needs to be that way. Their solution is following an Agile process that implements the SCRUM methodology.
Size: 50-150
Year of foundation: 2015
Hourly rate: $100-149
Location: London
Key services:Mobile, Web Application Development, Laravel, Vue JS, React JS
Studio Graphene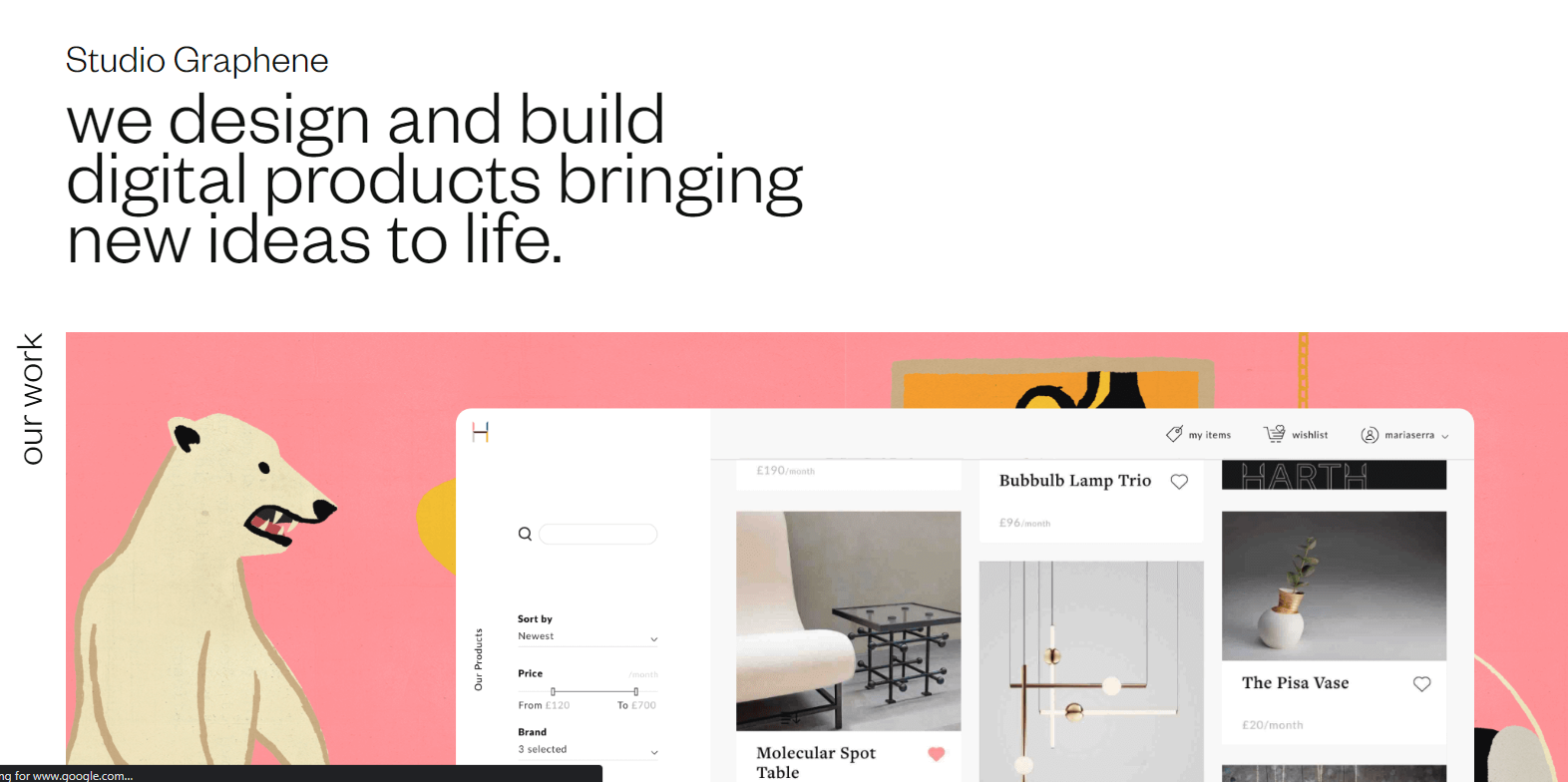 They're focused on helping startups navigate the journey conceptualizing an idea that they're passionate about to make it a commercial reality. Helping leap start ideas excites them, and they perceive passionately that a new venture needs the right technology partner to be by their side. Their focus and technical capability is in two key areas of technology; mobile and web application development and IoT. Their team has worked extensively in these two fields with established firms as well as startups.
Size: 50-150
Year of foundation: 2014
Hourly rate: $50-99
Location: London
Key services:Mobile, Web Application Development, React JS, Amazon
Imobisoft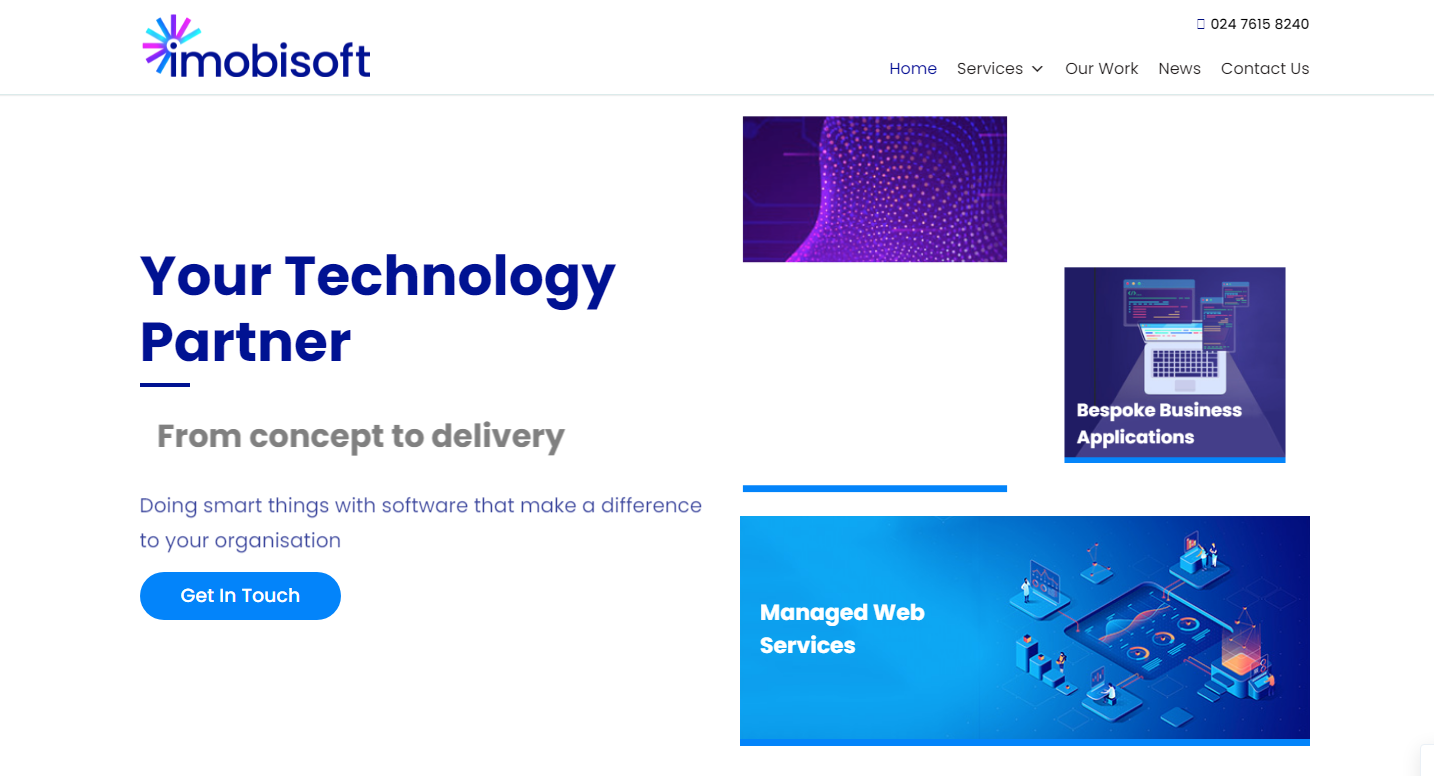 It's experienced team south digital products that streamline internal processes, emphasizing analytics & automation to assist partners in making better service delivery, customer experience, or reducing costs. Based in Coventry & London, they deliver for organizations ranging from the NHS & GSK through to Sky, Northern Gas Networks, and east Energy. They consult and craft globally if needed - satisfying the unique needs of individual organizations while building to the highest regulatory standards. If you're curious about how you can start or progress your digital journey, please feel free to contact them.
Size: 10-50
Year of foundation: 2007
Hourly rate: $50-99
Location: London
Key services: .Net, AI, IoT, Web Development, App Development
Levels.Digital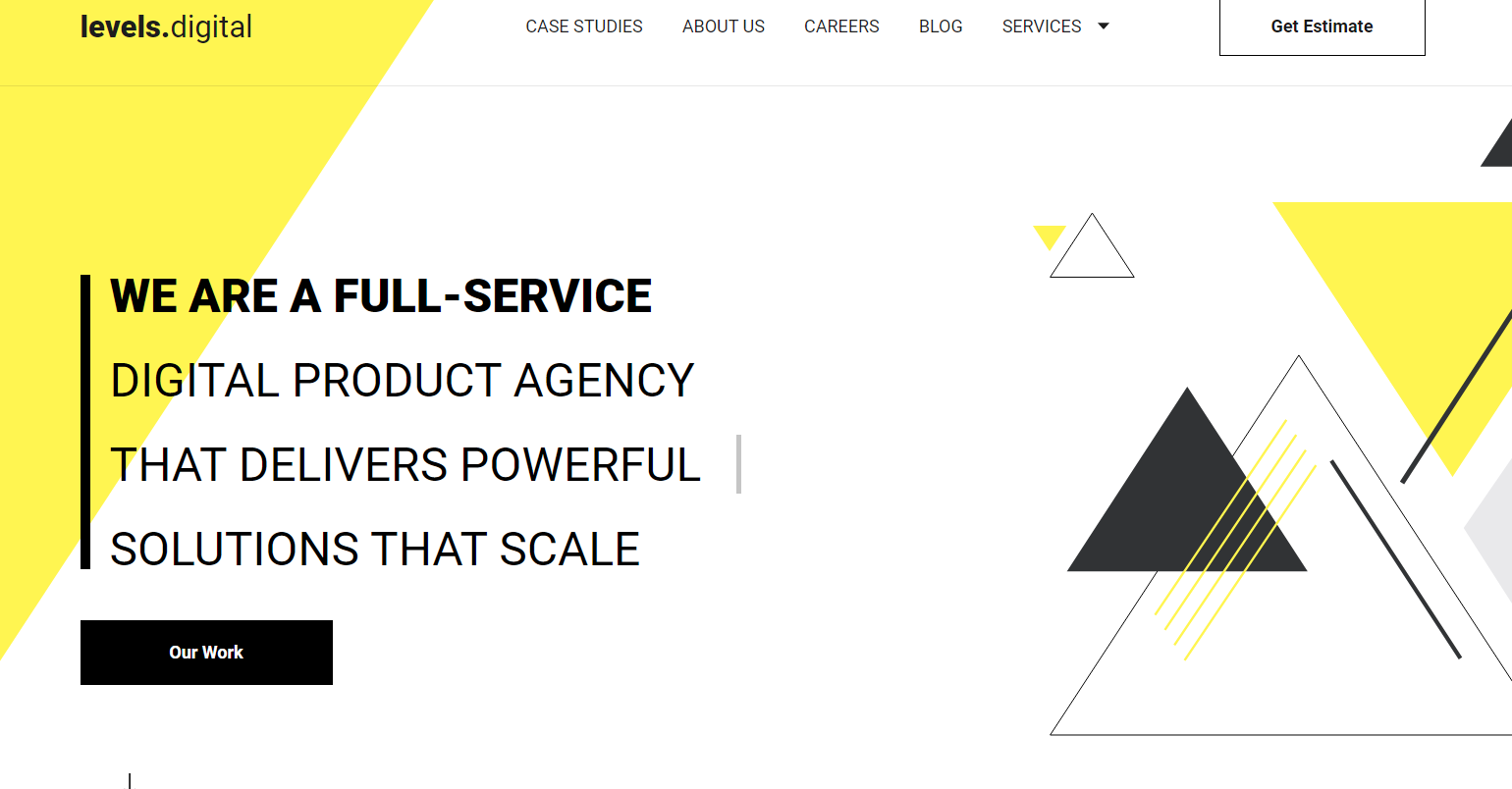 Levels.Digital is a London-based, full-service product agency. The Lean methodology to digital products idea to scale in the quickest time to market. They've collaborated with the likes of easyEventhireUK and AliExpress to design great end-products in the quickest time to market. Their agency was born out of the founder's desire to combine his undertaking and startup expertise to deliver innovative solutions for organizations that wouldn't have been able to otherwise. Everything they do benefits the best of both worlds: enterprise-level south and scalable development practices while maintaining the speed and agility of startup teams.
Size: 10-50
Year of foundation: 2007
Hourly rate: $50-99
Location: London
Key services: .Net, AI, IoT, Web Development, App Development
Ballard Chalmers Ltd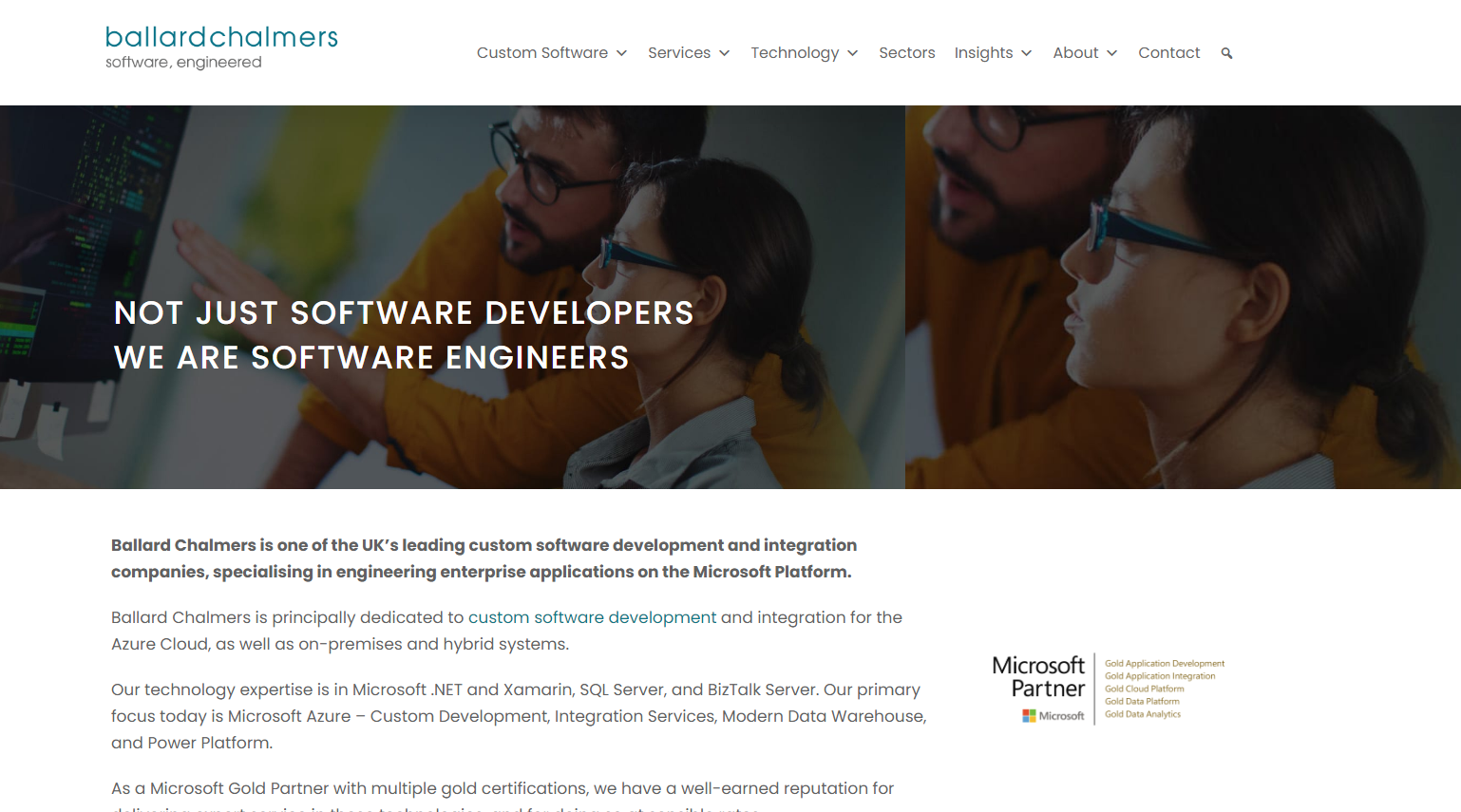 Ballard Chalmers is one of the UK's leading custom software development companies, specializing in undertaking applications on the Microsoft Platform. They're principally committed to custom software development, modernization, and integration for the Microsoft Cloud, as well as on-premises and hybrid systems. Their expertise is in Azure Modern Application Development, Azure Integration Services, Azure Data Platform, and BI, as well as Microsoft .NET development, SQL Server, BizTalk Server, and Power Apps. As a Microsoft Gold Partner with five gold accreditations, they have a well-earned reputation for delivering our expert service in these technologies and for doing so at sensible rates. With a heritage of over thirty-five years, the company is driven by its founders Geoff Ballard and Andrew Chalmers, who have distinct backgrounds in technology and business, yet share the same desire to simply create software work better.
Size: 10-50
Year of foundation: 2005
Hourly rate: $100-149
Location: London
Key services: .Net, Azure, JS
Instil Software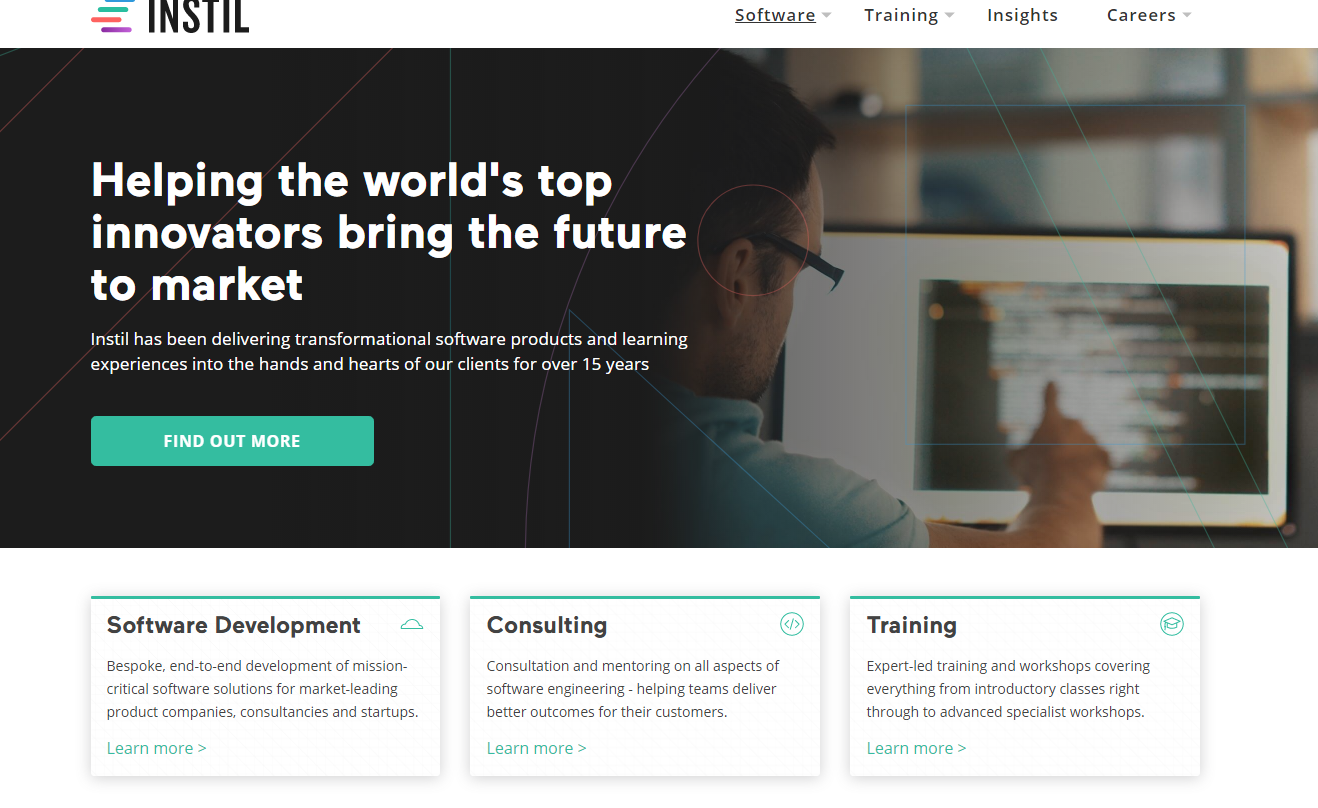 Instil is a bespoke software development and training company based in Belfast. Formed in two thousand-fifth, Instil works with clients to craft solutions for challenging problems across a variety of domains, to rescue projects in trouble, and to advise, lead and train other software teams to success. Trusted by some of the world's best-known companies, they engineer mission-critical, mobile, desktop, and cloud solutions that sit at the heart of our client's business. Underpinned by a culture of quality and software engineering excellence - with an enormous focus on code, quality, and automated testing - they endeavor to construct robust, resilient, performant software that exceeds customer expectations.
Size: 50-200
Year of foundation: 2005
Hourly rate: $100-149
Location: London
Key services: .Net, Angular, React, Cloud solutions
Clock Limited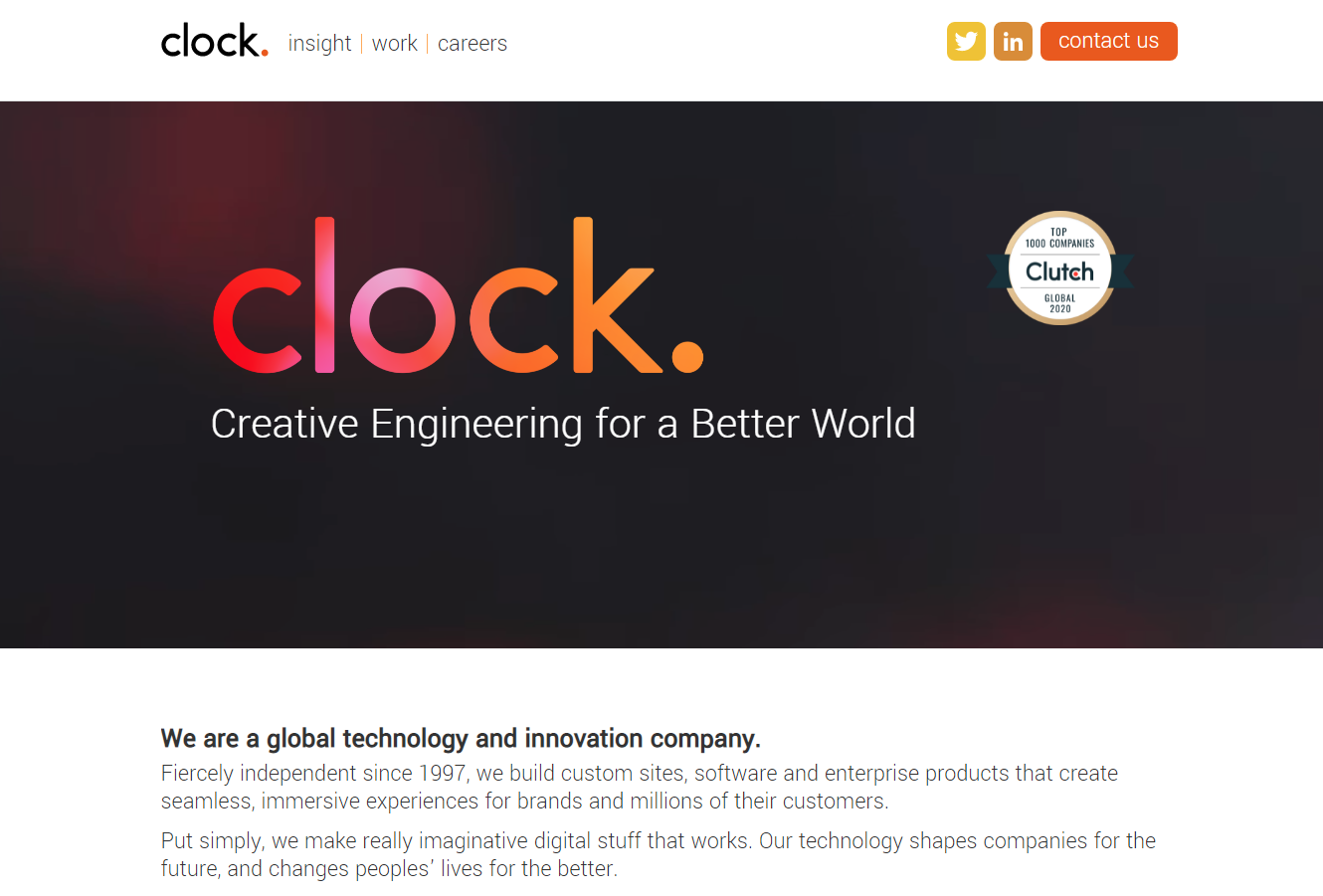 The clock is an award-winning custom digital design and constructs agency with two decades of experience building high-quality, highly performant, bespoke digital platforms, websites, and loyalty platforms to apps. Their focus is always on the r, designing r-centric experiences that create a genuine disagreement to helping content editors make their workflow better.
Size: 10-49
Year of foundation: 1997
Hourly rate: $100-149
Location: London
Key services: React, Node JS, Mobile Development
Why Zfort Group is the best choice for Software Developer in the UK?
We are a modern company, and as a modern company, we use modern work style. As I mentioned before, in this pandemic era, many things changed. One of them is that you don't need to have offices around the world to have qualified people to work with you, you don't have to pay rent and other stuff too. It means that we have a high-quality management department that works with all people around the globe. Thanks to this situation, we have lower hourly rates for the same quality of work and time spent for doing a project. So you can start with a lower budget. Give us a call, or write us here, and we will show you that we are the best in practice.