React is a popular JavaScript framework that's maintained by both Facebook and a wider community of developers and programmers. It's available on an open source license, meaning that you can take the source code and do anything you want with it, and it's specifically designed for front-end developers.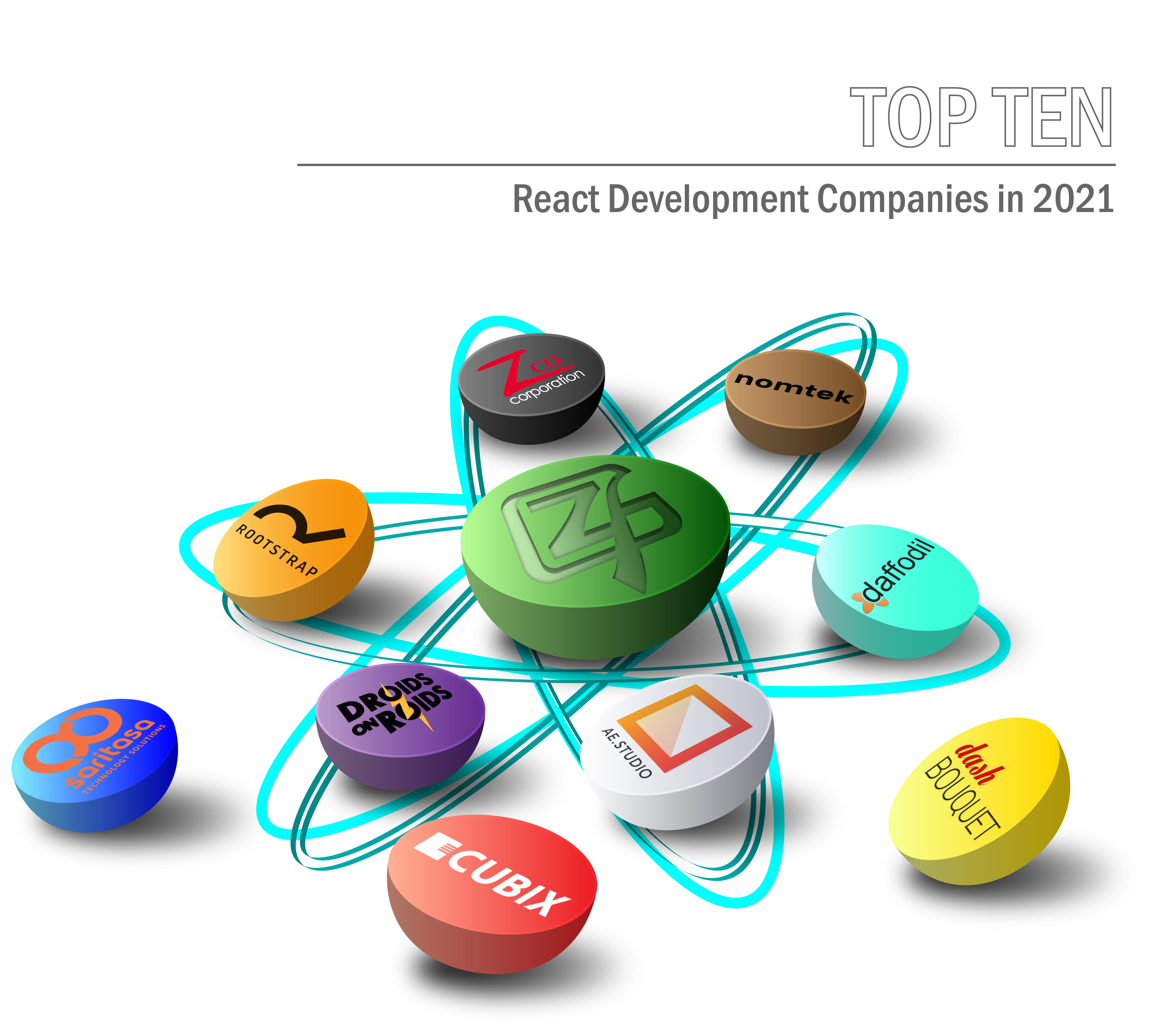 There are a lot of advantages to working with React, but we're going to go ahead and assume that as you're here, you're probably already sold on the benefits of using it. And so with that in mind, let's go ahead and take a look at ten of the best React development companies for 2021 and beyond.
Top 10 React Development companies in 2023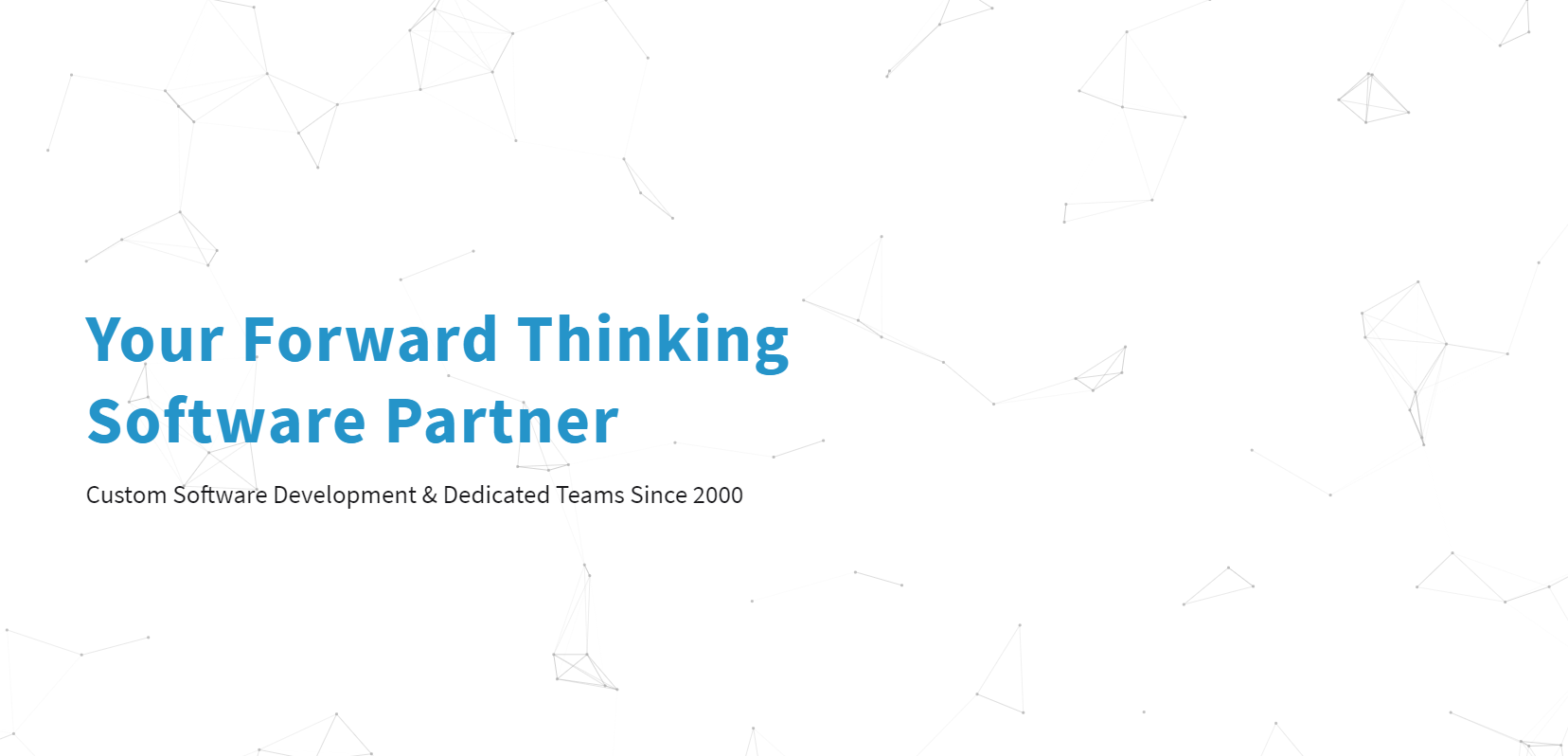 Zfort Group is a software development company with extensive React experience along with a variety of other programming languages. They pride themselves on their ability to create software packages that solve real business problems, deploying their own unique methodology that spans sixteen different industries and which is tailored to match whatever a given client is looking for.
One of the interesting things about Zfort Group is that while they're early adopters of new tech and keen to push different technologies to their limits, they don't let that get in the way of the brief. They say that it's not the tech itself that's unique but rather the way in which it's used.
This gives them a certain amount of flexibility that other developers can't compete with, allowing them to deliver projects on time and on budget and to act more as business partners than a simple supplier of development services.
Founded in 2000, they've got a proven track record of success with over 1,500 projects completed by their eighteen dedicated teams. They also have one of the most impressive sets of past clients and case studies that you're likely to find without going to a big name agency that will charge you a fortune just because of their branding.
Retro Cube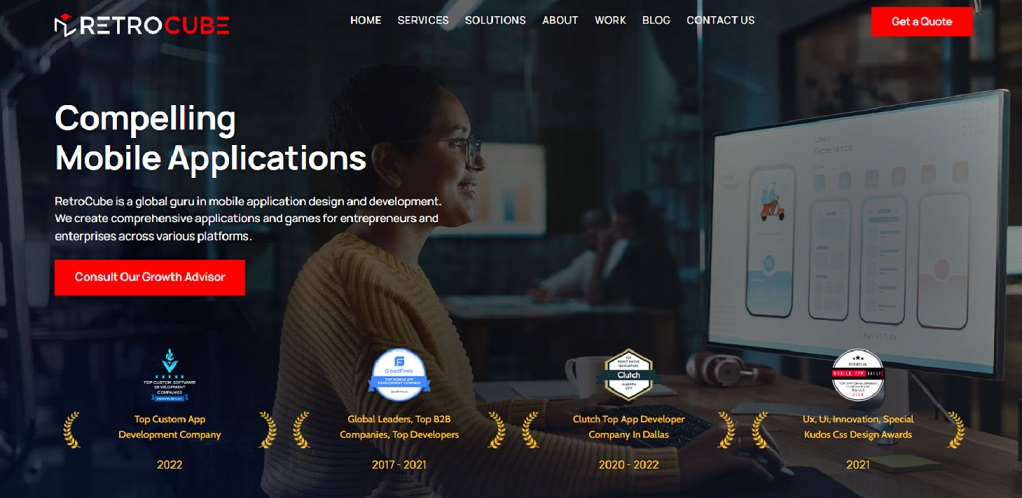 RetroCube is a well-established React development company that provides comprehensive solutions to businesses of all sizes.
Their services cover the entire mobile app development process, from ideation and design to development and testing.
React is a popular and powerful front-end development framework that allows developers to create complex user interfaces with ease.
RetroCube has a team of experienced React developers who can create custom web and mobile applications that are both user-friendly and visually appealing.
One of the strengths of RetroCube is their commitment to understanding their clients' unique needs and goals.
They work closely with clients to ensure that their React-based applications are tailored to their specific requirements, which in turn ensures that the final product meets or exceeds expectations.
RetroCube has a proven track record of delivering high-quality React-based solutions to a wide range of industries, from startups to large enterprises.
Their expertise in the React framework is reflected in the many successful projects they have completed, which include e-commerce platforms, social media applications, and mobile games.
SofSter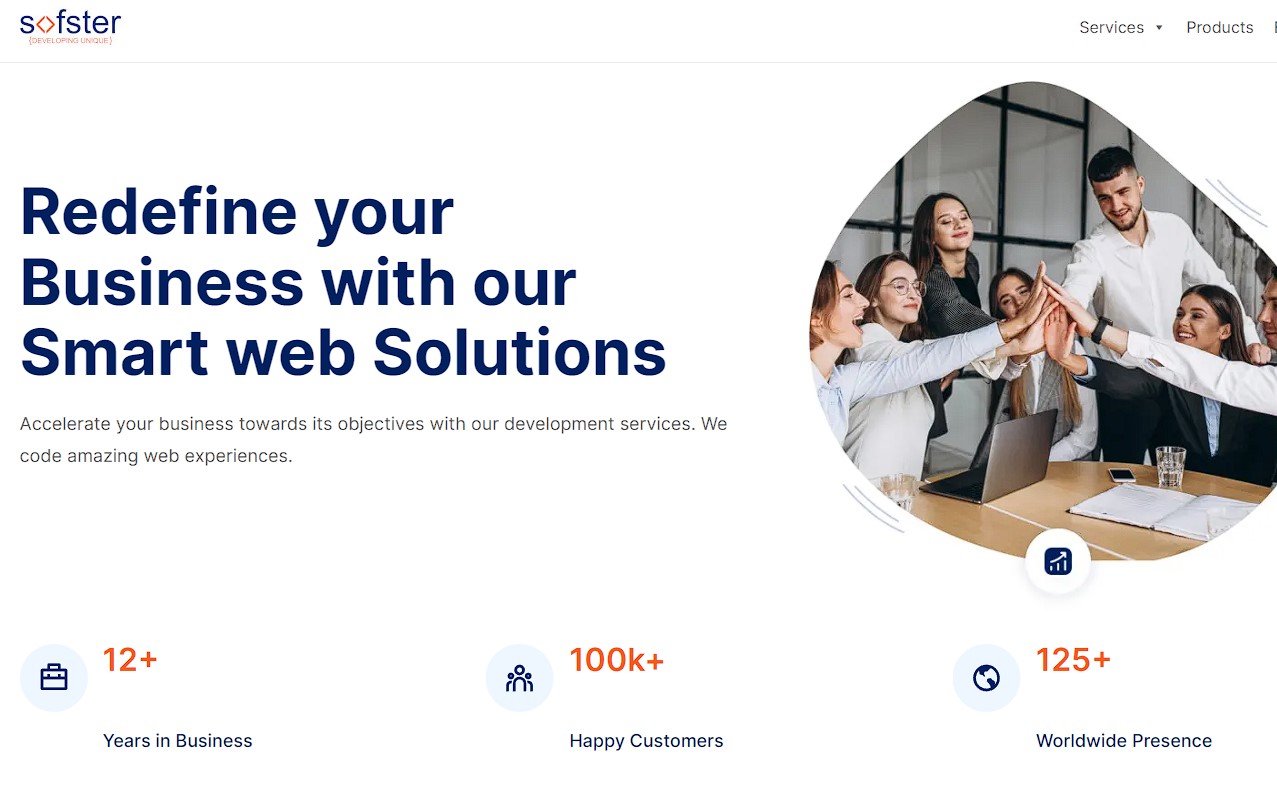 Founded in 2009, SofSter is a software development company with expertise in Reactjs development services. In fact, it is a leading Reactjs development company with excellent customer service and powerful end-to-end solutions.
As a leading Reactjs development company, SofSter is known for offering out-of-the-box digital products, from responsive websites to creating dynamic and engaging applications, utilising the latest technologies.
Whether you need a simple website or a composite web application, they have the knowledge and skills to offer great services and solutions.
SofSter holds the position of top ReactJS development services provider in terms of experience and expertise in agile web development and trending concepts like progressive web apps, web application development, and responsive designs. The Reactjs development services this company provides are unparalleled.
Their React developers are highly skilled, knowledgeable, and experienced in handling the complex requirements of the clients. They can help you develop great web apps second to none. Besides, it is easy to hire Reactjs developers from this company as they have flexible engagement models, so you can choose based on your requirements.
They provide 50% faster software delivery compared to other Reactjs development companies. So if you have a React project in mind then SofSter is certainly your best bet. Moreover, they also provide services in custom software development and other popular programming languages.
Rootstrap

Rootstrap is based in Los Angeles, California, and that comes with both advantages and disadvantages. On the one hand, they're perfectly placed to attract some of the best tech talent in the world. On the other, LA isn't cheap and so they have to pass those overheads on to their customers.
That means that if you're looking for a cheap React developer, you should cross Rootstrap off your shortlist. On the plus side, they're good at what they do and they have a strong client base including Epson, Spotify and Tony Robbins.
Daffodil Software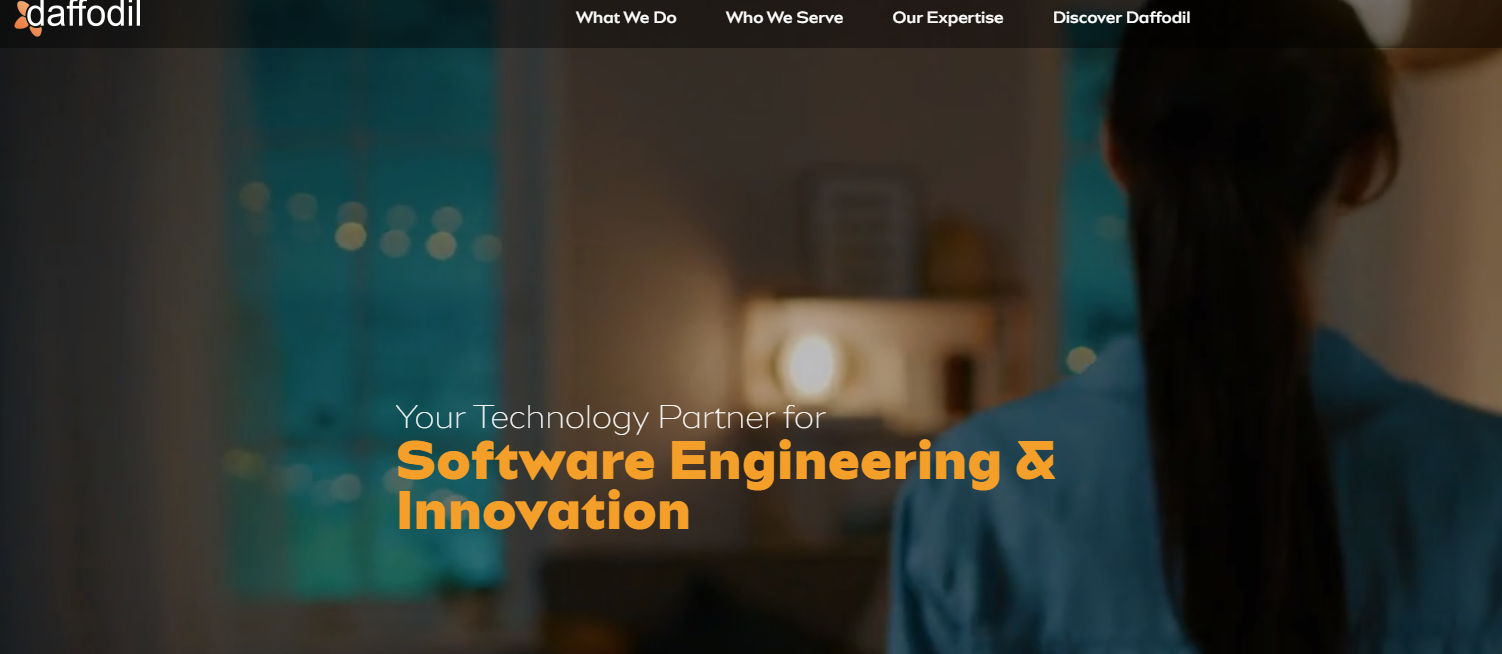 Daffodil has been going since 1999, and in recent years they've made a name for themselves as decent blockchain coders as well as skilled React developers. With US offices and a headquarters in India, they bring a decent service to market at a relatively low price compared to many of their competitors.
They also have age on their side, which can provide a little peace of mind but which isn't as much of a must-have as it can be in other industries. High profile clients include Sony and Nokia.
We provide custom software development services for startups, mid-sized businesses, and established enterprises
Zco

Zco is one of the oldest companies on our list having celebrated its 30th birthday in 2019, just before the world went crazy. They don't specialise in React, instead offering development across a range of different programming languages and platforms, but React does make up a sizeable proportion of their business.
With headquarters in New Hampshire and a couple of hundred employees on their payroll, they also offer animation services and have noteworthy clients like BBC America, Samsung and Microsoft on their books.
Nomtek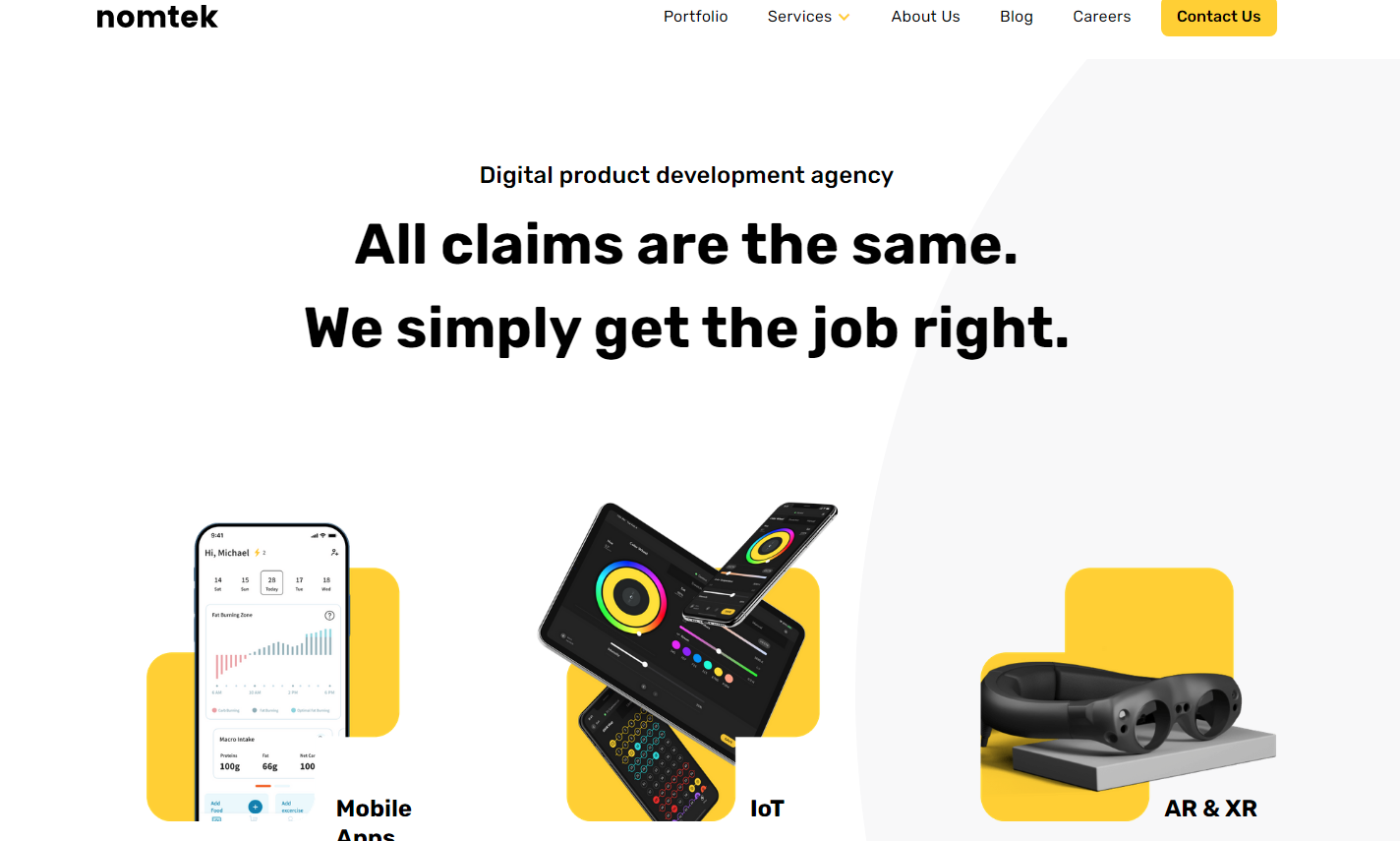 This award-winning Polish company has offices in London and Berlin and is a pretty good choice for European app development. They launched in 2009 and have spent the last twelve years building a range of successful apps for their clients and focussing on rolling out the lean methodology across their company.
With notable previous clients including Intel and TMobile, Nomtek can give you the peace of mind that comes from working with an experienced brand along with the satisfaction of knowing that you're not paying through the nose for the privilege.
Cubix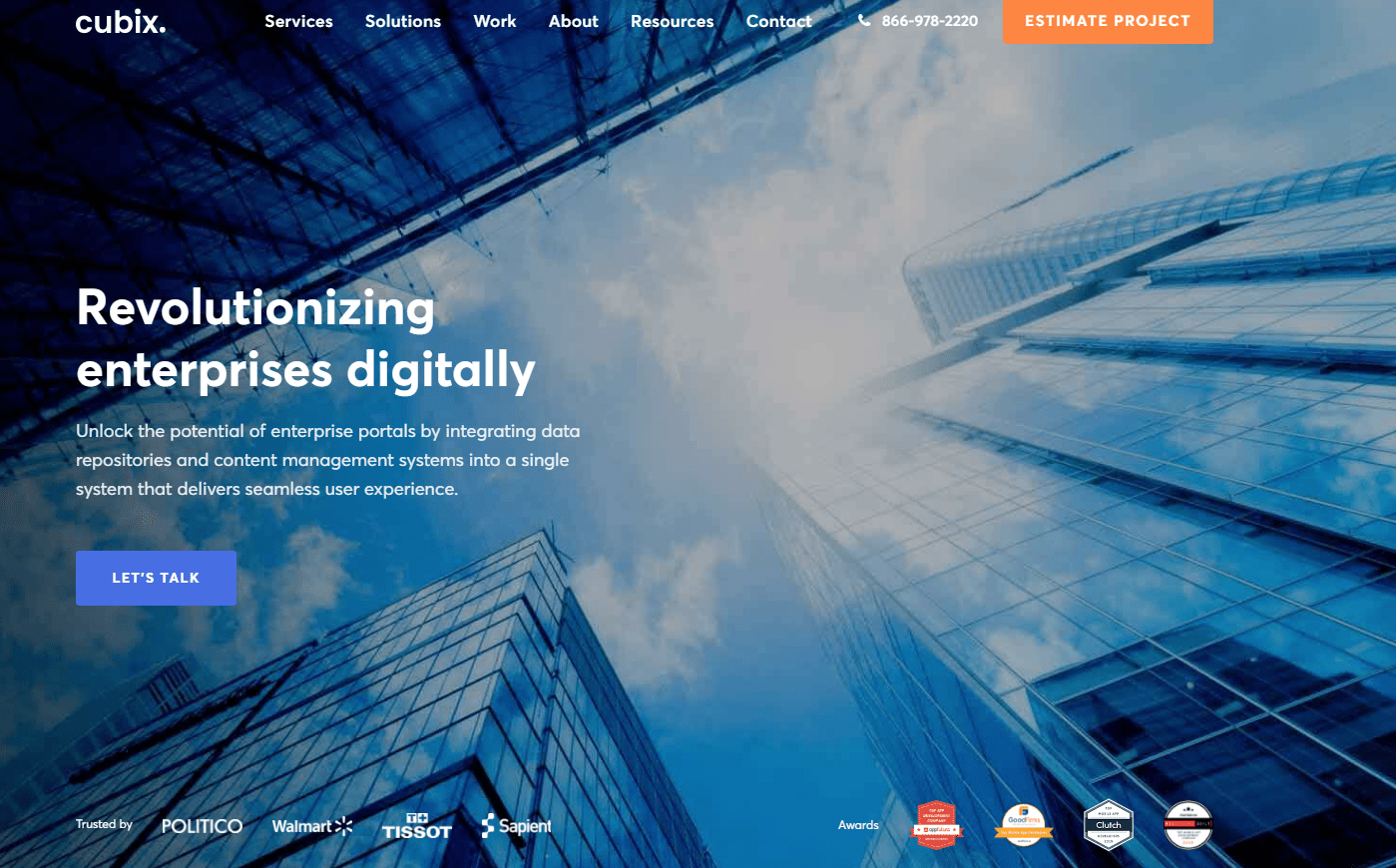 Cubix is a US-based software development company that was founded in 2008 and which has offices all over the world, including main offices in Washington DC as well as secondary offices in India, Pakistan and the United Arab Emirates.
They're an interesting company because as well as offering React development, they also cover custom builds across a variety of programming languages and even artificial and virtual reality. They haven't worked with as many big name brands as some of the others on this list, but they do have some interesting case studies including one project where they reverse-engineered a dating app to ensure it was compatible with a social networking site's new privacy policies.
Saritasa

This American company is based in Newport Beach California and has secondary offices in Vietnam, Russia and New York City. Launched in 2005, they've spent the intervening years creating custom software and web builds, as well as offering Internet of Things and virtual reality services.
Saritasa tends to focus more on consumer service brands like iHeartMedia and Android Music, although they have experience across a variety of other industries, too. They're good at what they do, but that doesn't mean that they're always the smartest choice.
Dashbouquet

This mobile and web development specialist is based in Belarus and has seven years of experience in the game. With just over 20 employees and their eastern European base, they're able to keep costs low and to pass the savings on to their customers.
Their major downside is their size, which means that they're not suitable for bigger brands who need huge, comprehensive builds. With that said, they've worked with brands like Eurostar and have a pretty good reputation, which is why they were still worth a mention here.
How to Choose a React Development Company for Your Business?
There's a variety of criteria to consider when you're looking for a React development company, but one of the biggest is their ability to provide customer service and to walk you through every step of the process. You can test this out by submitting an enquiry or by taking out a free trial if they offer one and then filing a support ticket.
Proven experience is also good, of course, so you'll want to take a look at their case studies and potentially even to reach out to one of the clients that they've worked with and to ask them for their experience.
And then there's cost, which for many people can be a deciding factor. Different React developers charge different amounts, and so it's a case of finding those that are within your budget and then seeing what you'll get for the money you pay.
Why Hire Zfort Group
Zfort Group is a solid choice when you're looking for a React development company because they tick all of the boxes. They have world-beating customer service, affordable rates and a whole heap of satisfied clients with successful React builds.
Don't believe us? Give Zfort Group a try! Contact them today to register your interest in a React build or test out their customer service team by submitting a question or an enquiry. Good luck with your new build!
We provide custom software development services for startups, mid-sized businesses, and established enterprises