LOOKING FOR A TOP PHP DEVELOPMENT COMPANY?
The big blue elephant mascot is loved by millions of PHP Developers worldwide, and there are good reasons for it.
PHP is one of the most popular programming languages thanks to its advanced yet easy-in-use features. They say there is probably no task, big or small, that one can't complete with PHP. That's why it's no wonder that some of the most well-known brands, such as Facebook, TED, BlaBlaCar, are powered by PHP.
If you'd like to follow their strategy and outsource PHP web development, you are just in the right place to choose your future vendor.
Here we've come up with the top ten PHP development companies in Eastern Europe for your review.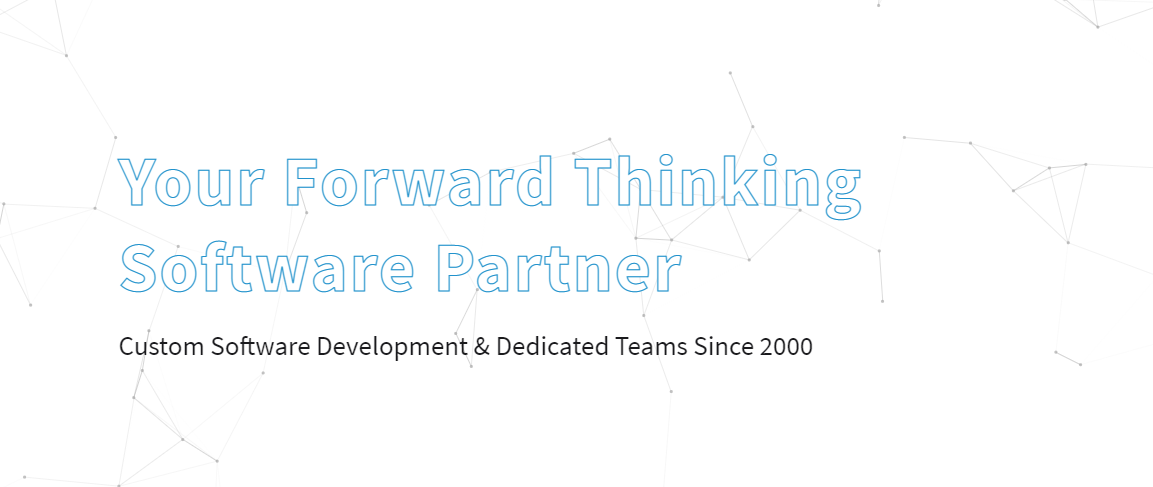 With over two decades on the market, Zfort is a solid leader in PHP development services. Located in Kharkiv, Ukraine, it has grown a team of 260+ people to provide their customers with top full-cycle services. Historically, Zfort specializes in custom software development to deliver tailor-made solutions using PHP and other cutting-edge tech. The firm is also known to be good at running dedicated teams to stuff larger organizations with smart brains, including PHP developers.
Andersen

Based in Kyiv, Ukraine, Andersen has been operating since 2007 and has gained a decent PHP development base. Andersen now has offices worldwide and over 1800+ employees. The company claims to be ready to start any project within ten business days and provides a 6-month warranty on their code. Andersen is using PHP to do projects of various complexity in more than eight domains. Finance, Healthcare, Media - are just a few of them.
The Software House

The Software House is a web development company from Gliwice, Poland. It was founded in 2012 and now works with a few major technologies, including PHP. It has been recently recognized as one of the leaders in PHP web development in Poland. It counts 200+ team members today and helps businesses scale up their development teams with PHP developers.
Coherent Solutions

Coherent Solutions from Sofia, Bulgaria, is a PHP development company offering, among others, PHP development services since 1995. Its staff counts 1000+e employees. Apart from PHP development, Coherent Solutions also provides consulting services. They pay special attention to their corporate culture and HR policies, resulting in less than 10% staff turnover. Thanks to such reputation, Coherent Solutions are among the 100 Best Companies To Work For.
Sigma Software

Headquartered in Kyiv, Ukraine, Sigma Software is a part of the leading Scandinavian consulting group. The company was created in 2002 and now operates in Sweden, the US, Poland, and Ukraine. PHP is among the core technologies behind the custom software solutions they deliver. Sigma Software offers digital consulting, Artificial Intelligence, Internet of Things, Data Engineering services, and many more on top of PHP development services.
Grape Up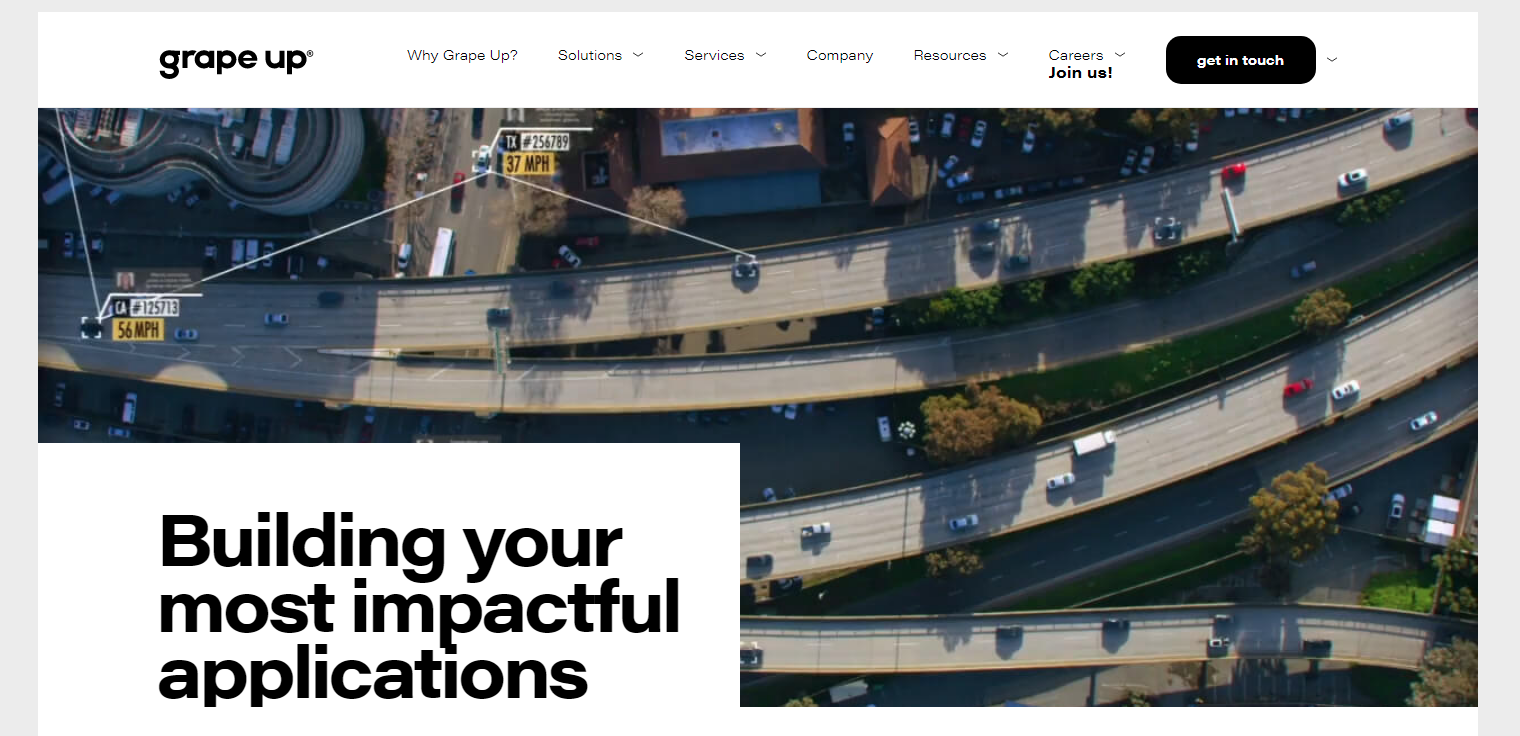 Grape Up is a tech consulting PHP development company from Cracow, Poland, that was founded in 2006. With a team of 250, it has established a unique DevOps approach to software development. Grape Up works with enterprises from the most competitive domains to optimize time-to-market for their new products. Grape Up specializes in custom software delivery, and works with a wide range of tech: PHP, AI, Machine Learning, etc.
Avenga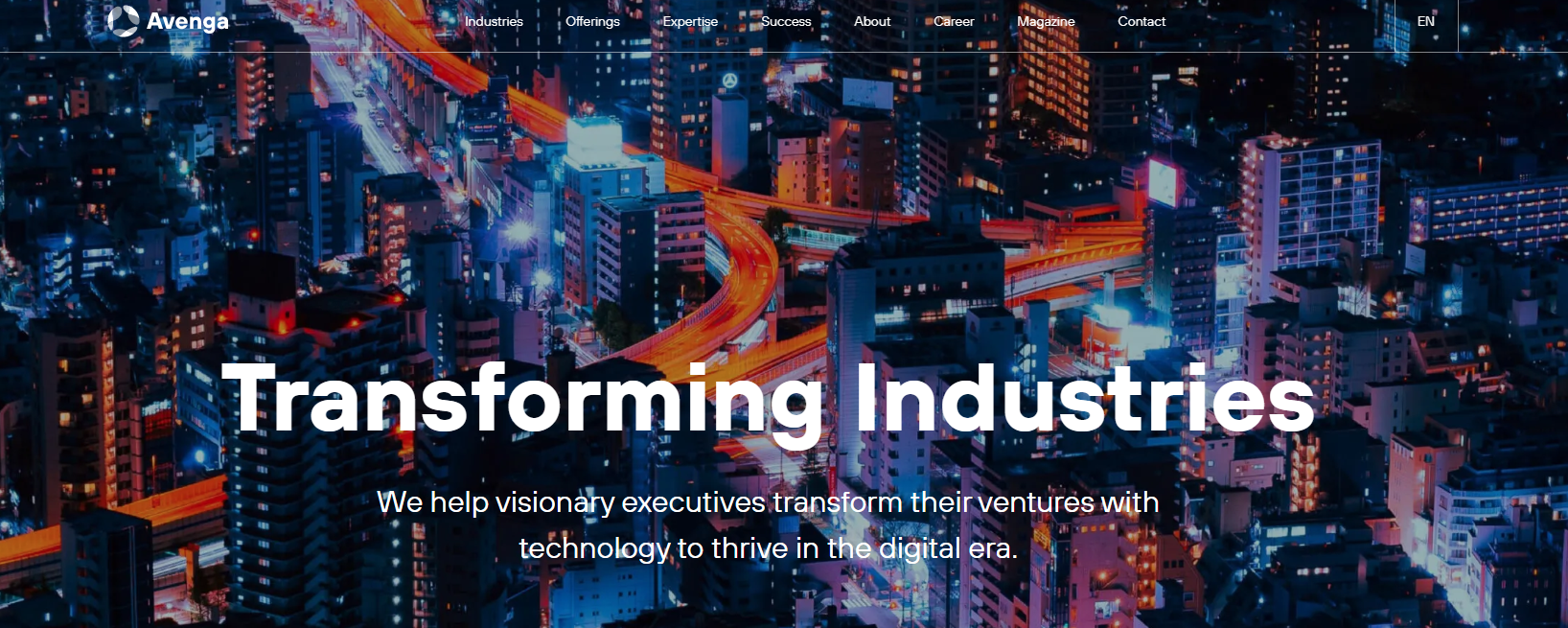 Avenga from Lviv, Ukraine, is a digital transformation company formed in 2019 through a merger of 4 software development providers. Now it has a few offices in Europe, Asia, and the USA. Avenga staff counts 2500+ employees. It has deep expertise in PHP development and works primarily with clients from the insurance, finance, and pharma industries. Avenga offers PHP development, design, and consulting services.
Roweb Development

Roweb Development is a software agency from Bucharest, Romania, established in 2004 and is now at 250 people. It builds mobile, enterprise apps, web portals, and other custom products leveraging the latest tech, including PHP frameworks. Roweb Developments collaborates with various domains, such as Real Estate, Logistics, Recruiting, Hospitality, etc.
VentureDevs

VentureDevs has been five years on the market and has grown to 200 employees. The agency is headquartered in Poznan, Poland. Over this time, the firm has won clients from top start-ups to large enterprises. VentureDevs takes pride in its digital products built on a solid tech stack. VentureDevs helps its clients stay flexible and overcome their market challenges. Its PHP-based custom solutions have helped raise $750mm+ in VC funding.
Binariks
Binariks is a software development & consulting agency based in Lviv, Ukraine. It delivers PHP development services to clients across the globe. It offers full-cycle services for all the stages of product development, be it PHP MVP or a comprehensive product launch. Since 2014 it has built a team of 200+ members, attracting PHP-proficient and open-minded talent.
How to Сhoose The Right PHP Development Company For You?
We'd recommend visiting the company's website first. If an organization positions itself as a PHP development company, then, without any doubt, its digital representation should be flawless. See what impression the overall looks make: the user-friendliness, features, graphics, functionality.
Secondly, don't hesitate to check out the PHP provider's portfolio. It'll give you a better idea of the company's capabilities and expertise. You'll also understand if its previous experience is relevant to yours and what are the chances your PHP website is likely to be adequately implemented.
And finally, talk to them. By reaching out for a consultation and a quote, you'll be able to kill a few birds with one stone. You'll see how their customer support works, ask more about their methodologies, policies, and warranty and discuss your budget and options.
These three steps should give you enough info about the firm's PHP capabilities and if it's up for the task.
Why Hire ZFORT GROUP?
We are proud of the expertise we've grown in PHP development over the years. Our clients have trusted us to build their complex digital products that have become their main business operational tools.
Our work ethics, profound PHP knowledge, and well-earned reputation are at our customers' service. So if you are looking to outsource your project, our PHP Development Team at your service.