There are many good reasons to hire an offshore software development company, and the chances are that if you're here already, you're already sold on why you might want to use one.
We provide custom software development services for startups, mid-sized businesses, and established enterprises.
And so, with that out of the way, let's go ahead and jump straight into the list of the best offshore software development companies in the world.
Top 10 Offshore Software Development Companies in the World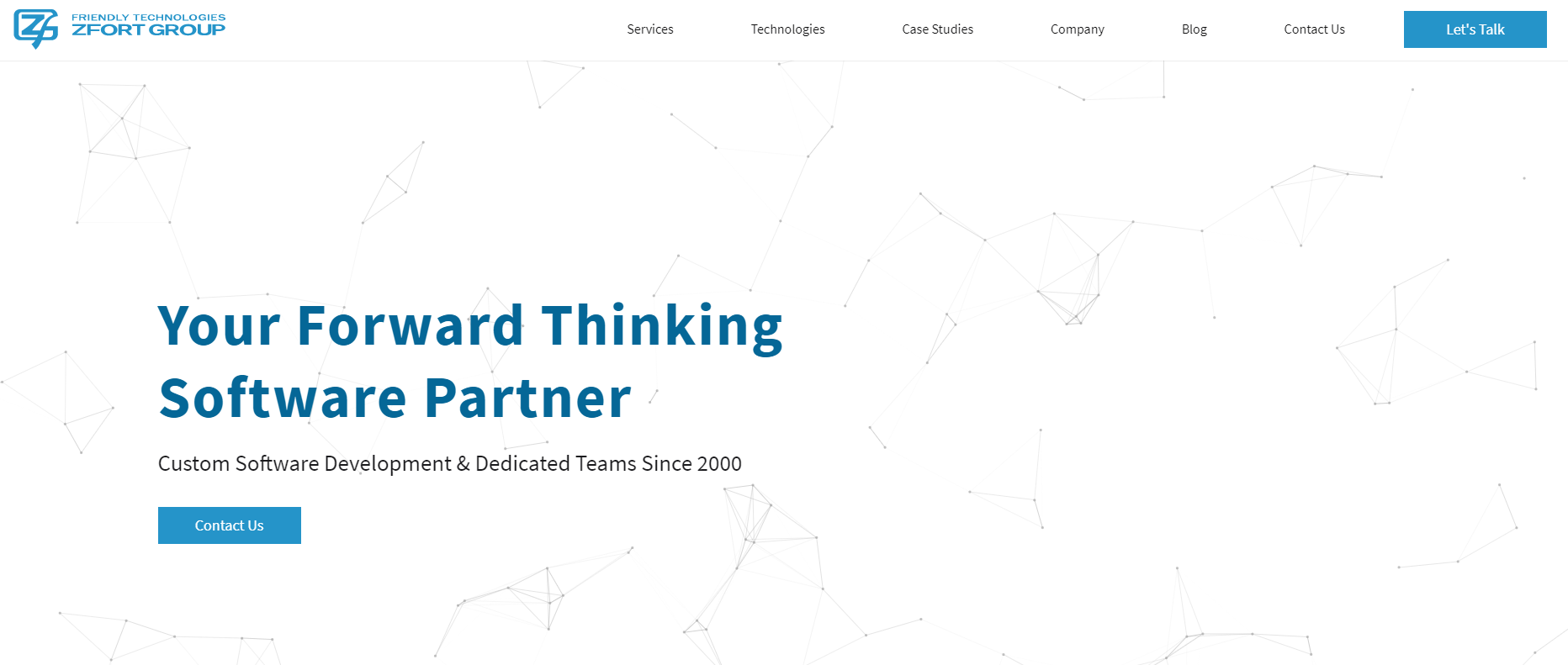 Zfort Group is an innovative software specialist that prides itself on its ability to solve tangible business problems through the smart use of technology. They say that it's not what they do that makes them unique, but rather how they do it – using their proven methodology that can then be tailored for each of the sixteen different industries they serve.
The good thing about Zfort Group is that company has a proven reputation for delivering projects on time and budget, without the usual inaccurate estimates and project delays. Founded back in 2000, they've got over a thousand completed projects under their belt, more than 50 dedicated teams, and over 200 highly qualified professionals on board. As a result, it provides the best treatment for their clients.
N-iX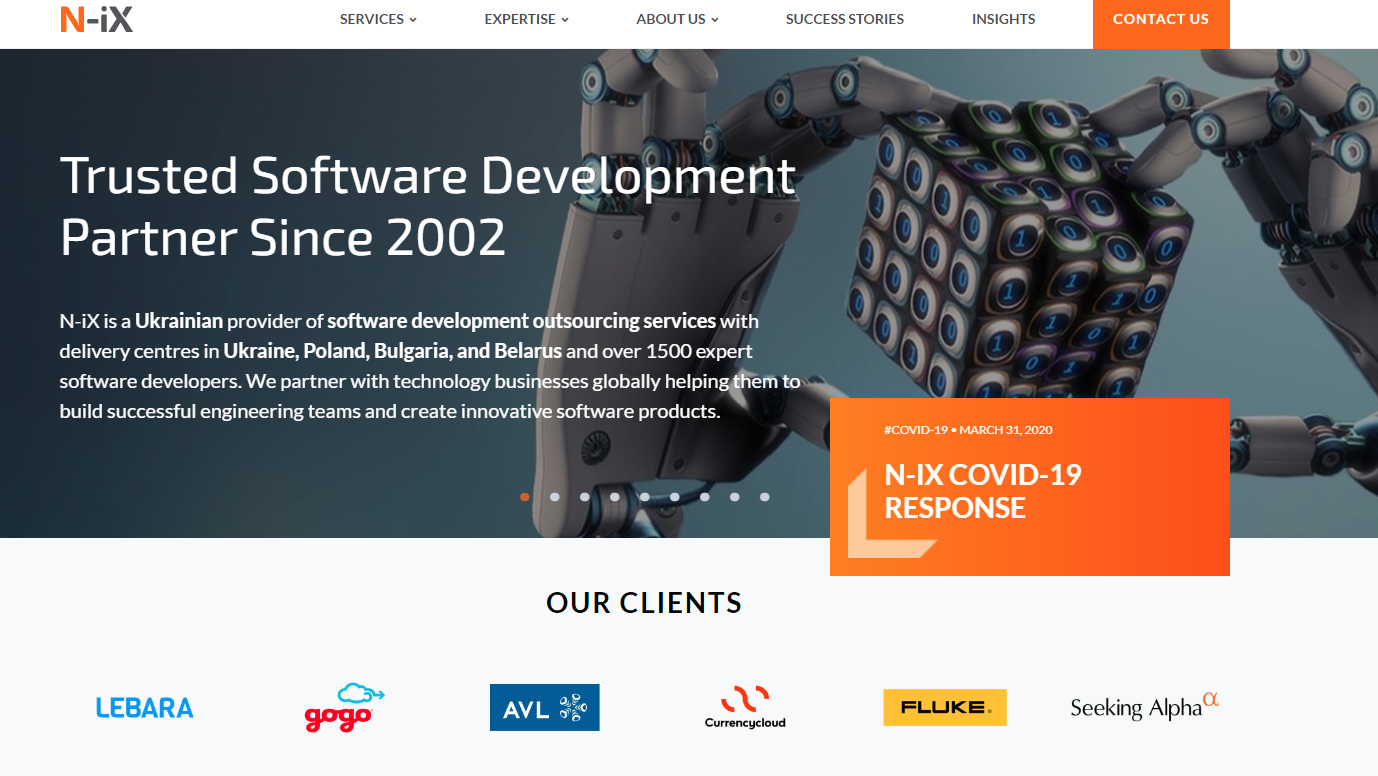 N-IX has over 1,000 employees, which means that they're a pretty good pick if you're a large company that needs an extensive development team. They've worked with many Fortune 500 companies and have a pretty good track record, having helped over 100 clients create software solutions across various industries. N-IX use techniques including big data, data science, cloud technology, and more.
They've been in business for over eighteen years, not just weathering changes but moving with them, acting as fast movers for new tech. They're based in Ukraine, with additional offices in Poland, Sweden, Bulgaria, Malta, and the US.
Your Team in India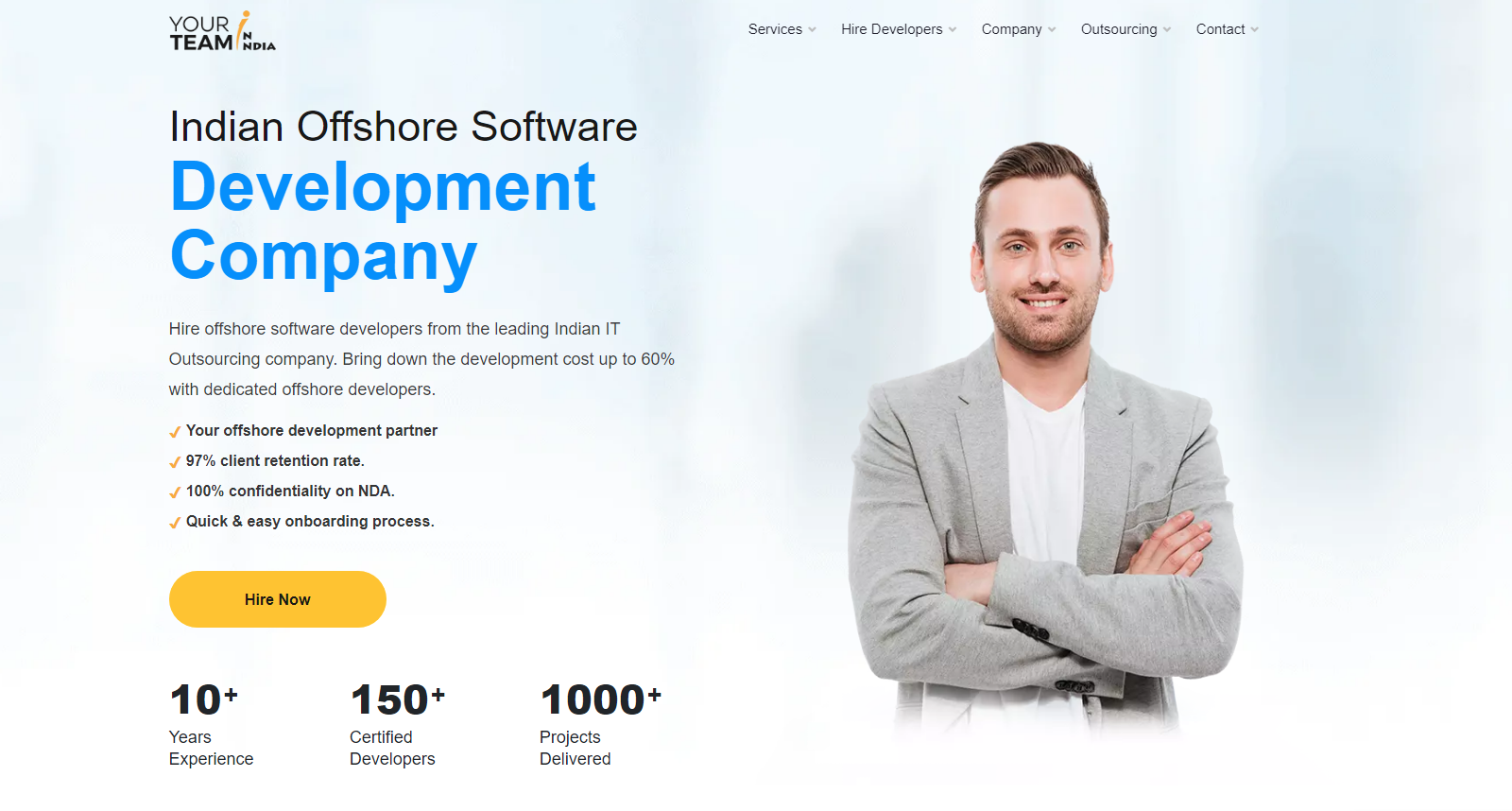 The clue is in the name, here! Formed eleven years ago in India, they've established a decent reputation for full-service development, working across a range of different industries and technology types. Throughout the years since their formation, they've averaged nearly 100 projects per year to leave them with over 1,000 completed projects. The result is a pretty decent outsourcing company at prices that almost every company can afford.
Admios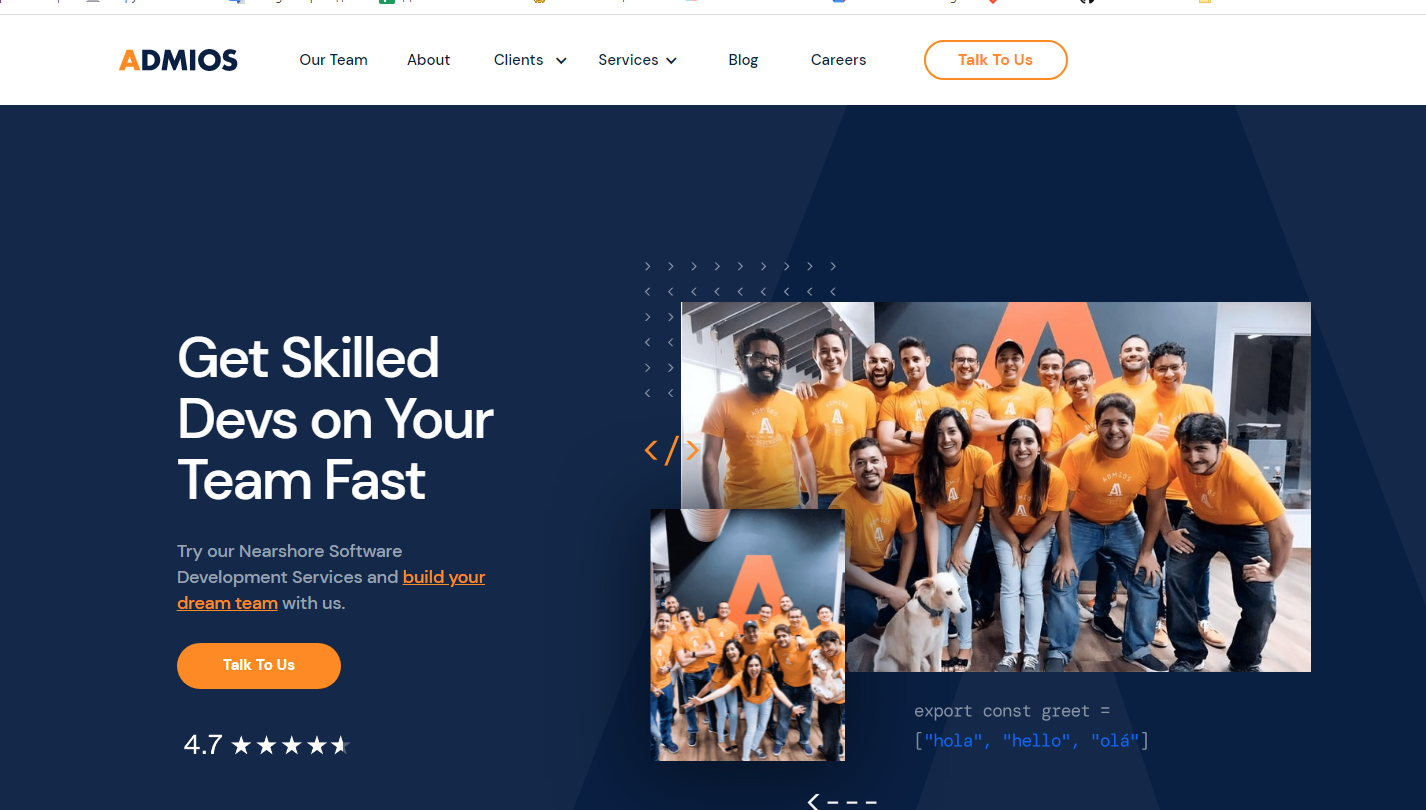 This Panama-based company has a motto: Pa' lante, which means "always moving forward" in Panamanian. It's a pretty good motto for them because they pride themselves on their ability to hit the ground running, powering through roadblocks as though they're not even there.
They write code in a variety of different languages and technologies, and they're particularly known for their prowess with Javascript, React, Ruby On Rails, Java, and Angular. As if their wide range of programming languages wasn't enough, they also speak many different human languages thanks to their diverse workforce. They also have fifteen years of experience and a Bay Area headquarters along with a Latin American dev team.
Eleks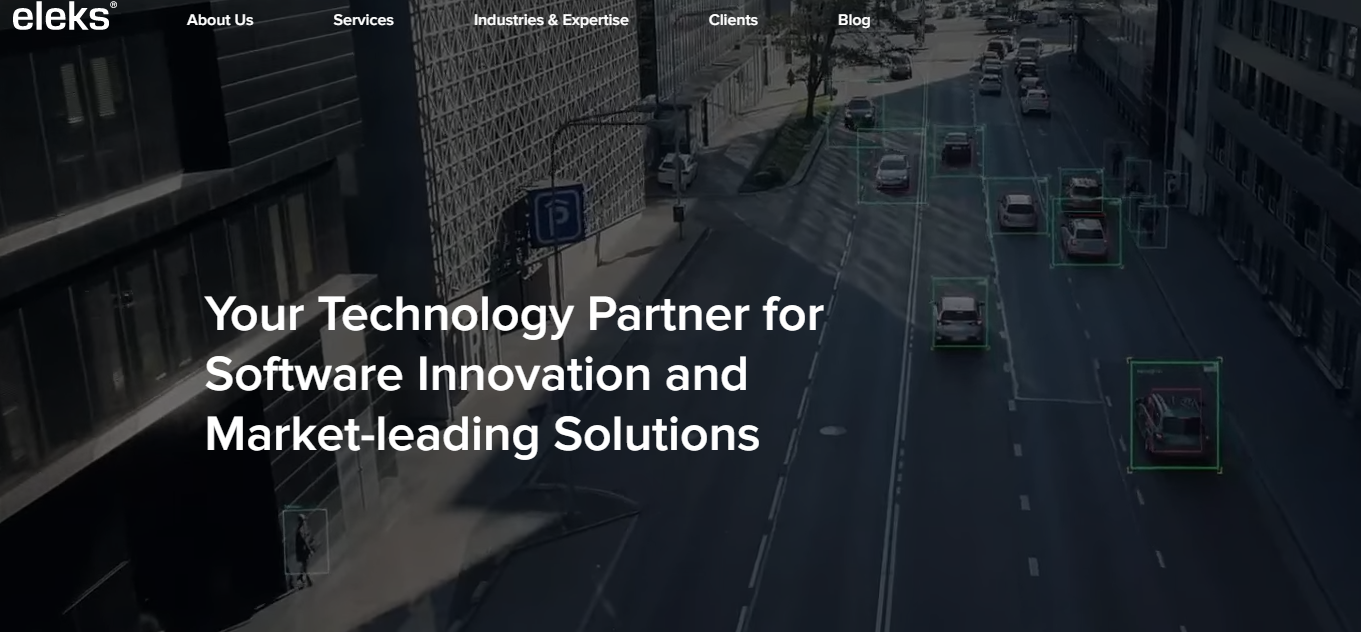 Based in Lviv in Ukraine and founded an impressive thirty years ago, back in 1991, Eleks has over 1,000 employees and works with high-profile clients like Aramex, Autodesk, ESET, TAIT, and Havas. They also have additional offices and research centers worldwide and sales offices in the United States and Japan.
Their offering covers a little bit of everything, from QA and testing to development, technological consultancy, and more. They have a whole heap of experience from their thirty years in business, including artificial intelligence and sector experience in finance and retail.
Hypernova Labs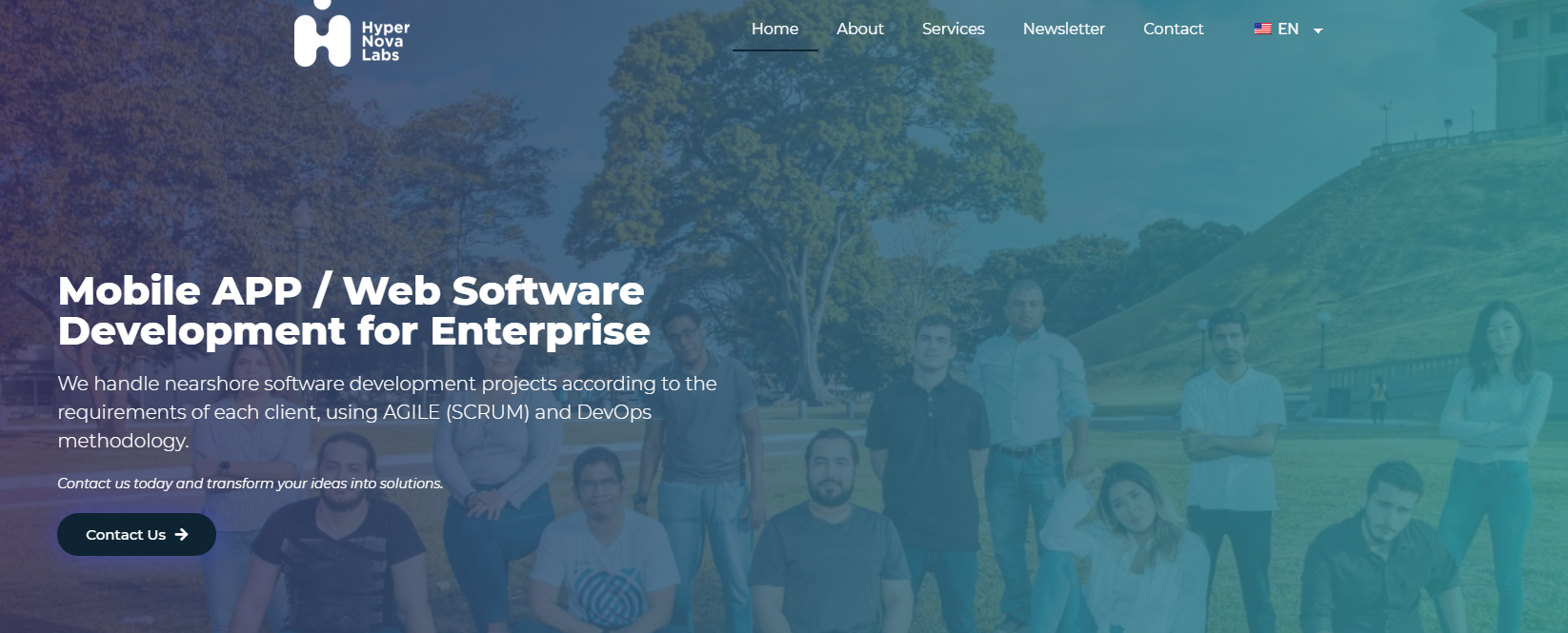 This company started back in 2013, intending to help companies with their lack of technological solutions. They won their first major client at the end of their first year when they developed a mobile app for a non-profit called Teleton 20-30. This led to them winning new business from Adidas and Ralph Lauren.
Hypernova later started working with clients in the banking sector and other key industries, and have continued to grow throughout the years while specialising in outsourced development. As of 2011, they have just over 50 employees, making them one of the smaller companies on this list, though that hasn't stopped them from working with some global giants.
Euvic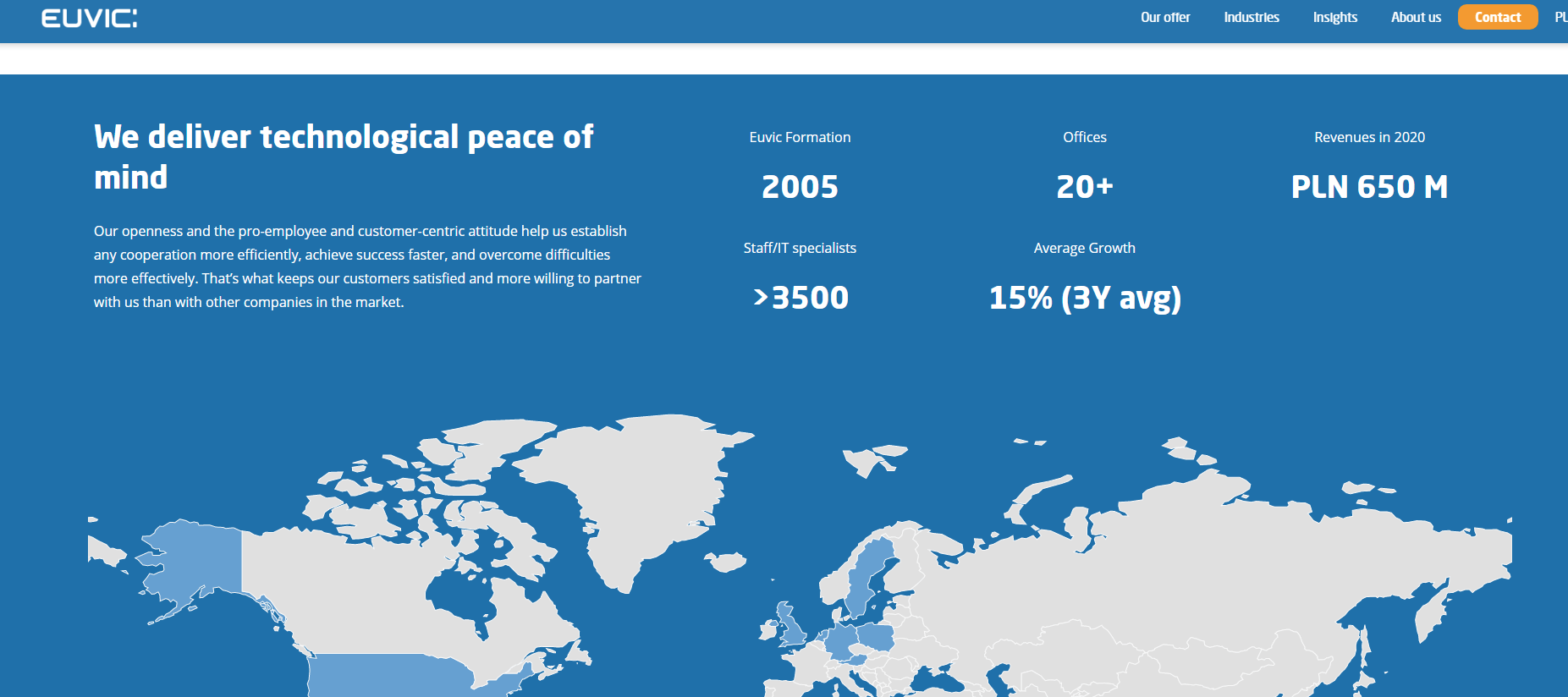 Based in Poland, this company was formed nearly 20 years ago, back in 2004, and has grown to have over 1,000 employees at the time of writing. On top of their headquarters in Gliwice, Euvic has additional offices in Germany, the Netherlands, and the USA and offers different services that include custom software development, mobile app development, application testing, and more.
Clients including Ardent, FileHold Systems, and JetAvation can work with clients of all different shapes and sizes. Still, they're mostly known for working with mid-size companies across a range of different industries.
Codal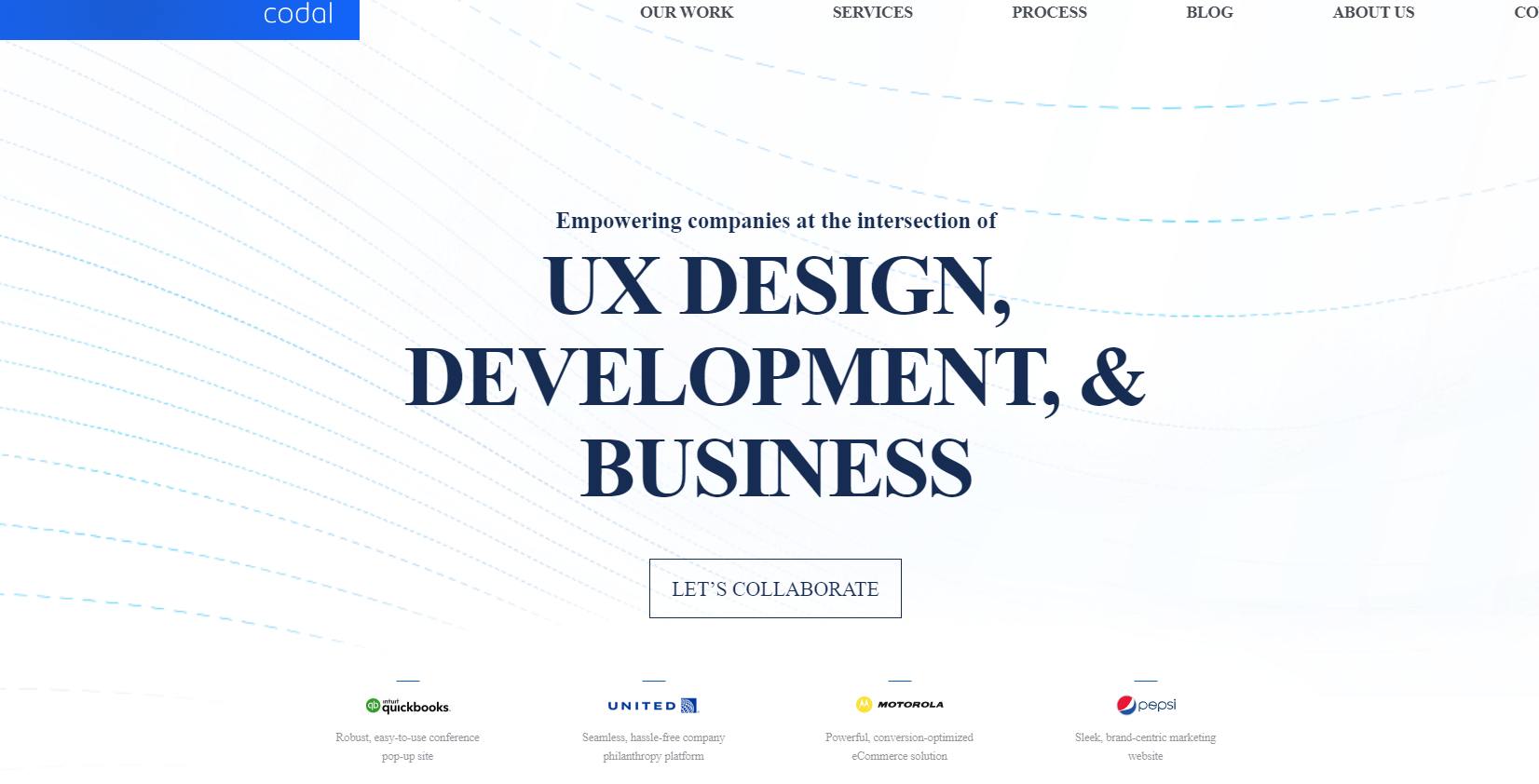 Codal is built on transparency, and they pride themselves on the fact that they partner with clients and understand what they need to do and why they need to do it. They then create a bespoke proposal that outlines exactly what you're paying for and why you're paying for it.
Codal has a particularly good reputation for their employees, who have a great pedigree and an impressive work ethic. They've got excellent feedback from their dozens of clients and have the award wins to prove it. They also have millions of end-users for their successful builds.
Tech Exactly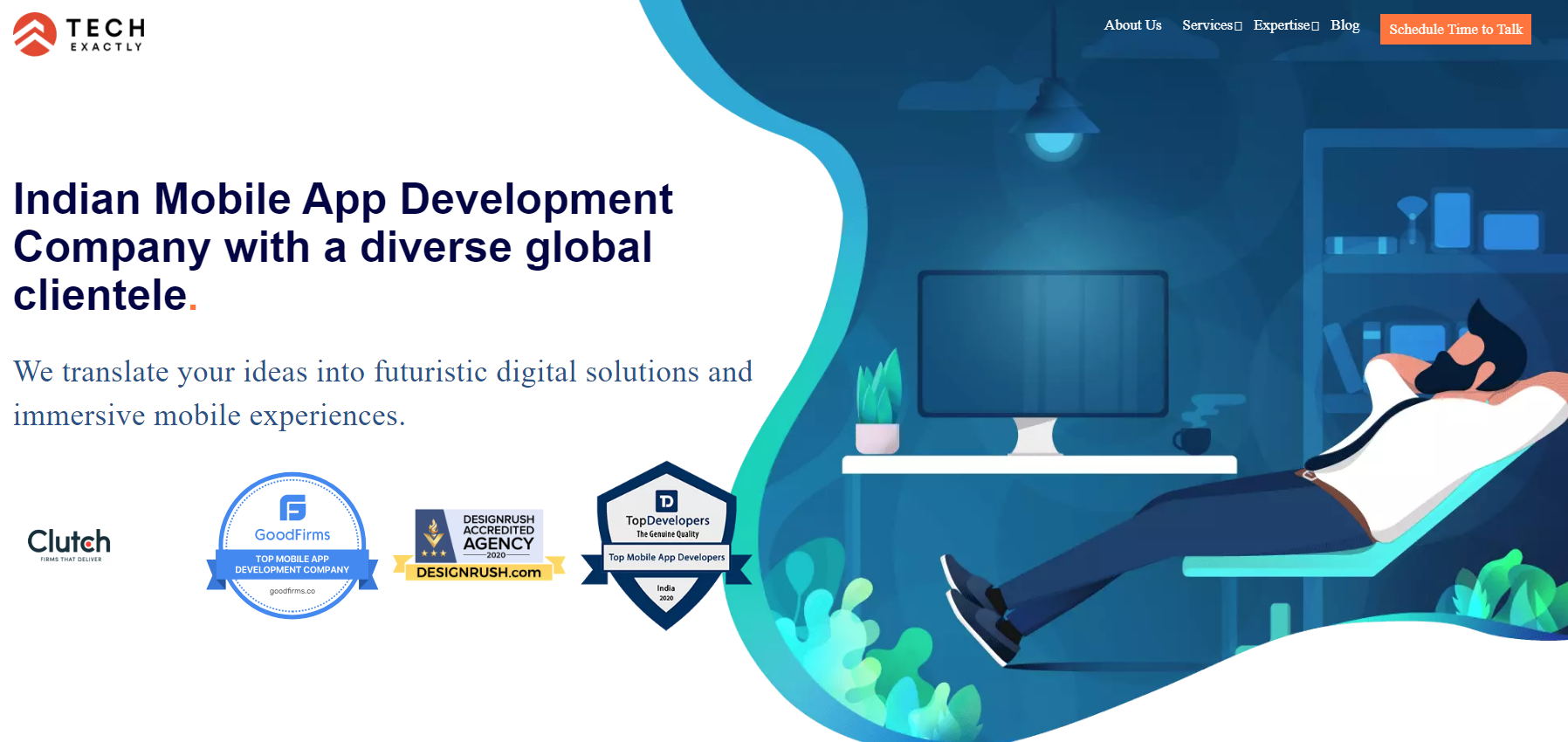 Founded by Hitesh Agarwal, this offshore development company aims to offer a mixture of value for money and consistent peace of mind throughout the development process. Agarwal founded the company because he was unhappy with the way that the companies he'd worked for approached development, failing to focus on the software's real-world applications.
Since its inception, the company has grown quickly in a couple of years, serving hundreds of clients from around the globe and growing at over 100% YoY. They might not have the same pedigree as some of the others, but they're definitely a rising star.
MobiDev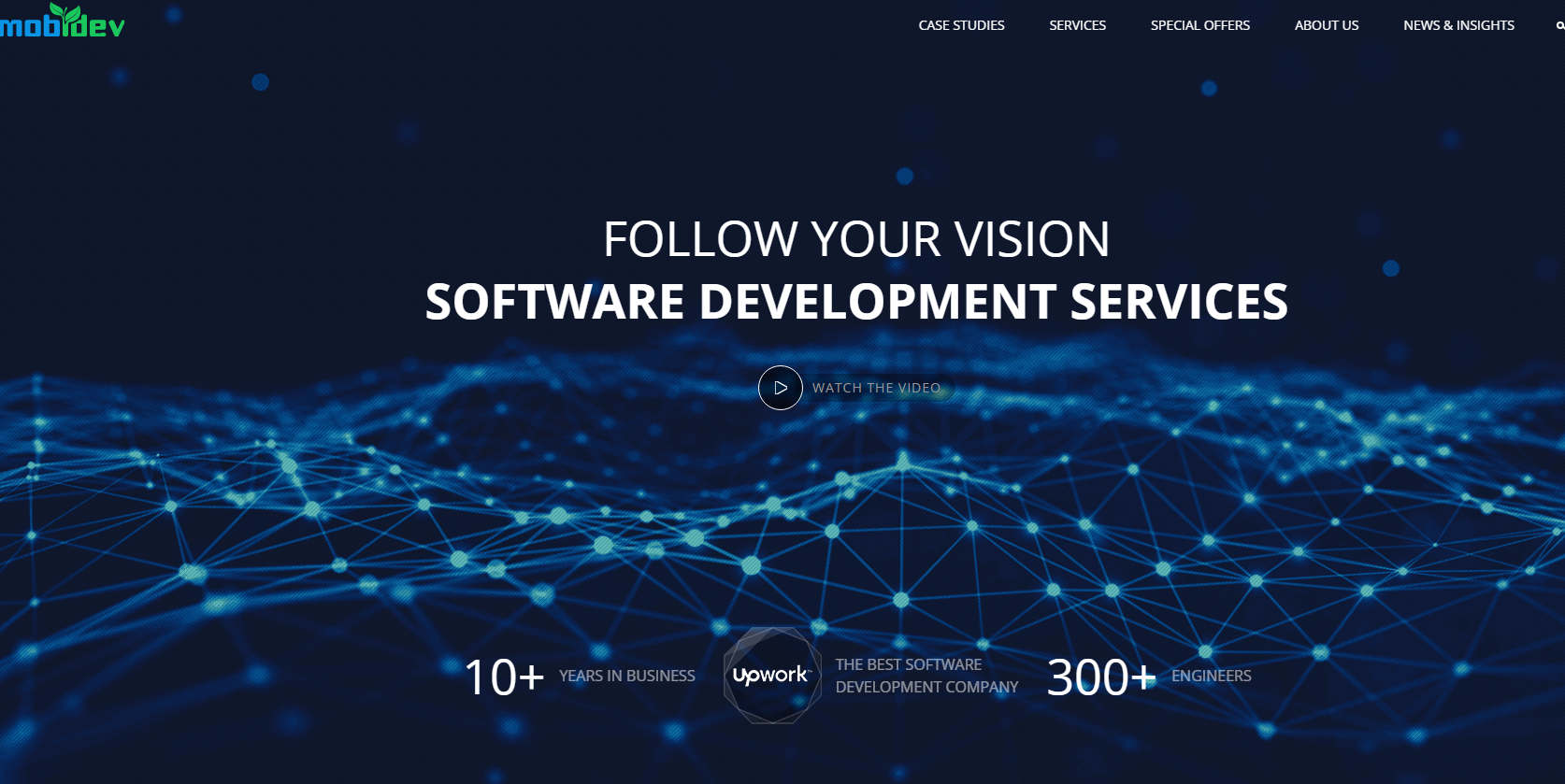 MobiDev is all about making it as easy as possible for founders and entrepreneurs to create software that makes their lives easier The idea is to plug straight into the company as a development arm so that the leadership team can focus on building the business and servicing the clients.
The company prides itself on its ability to take care of the minor but still important details, taking away the headache of software development. They reinvest 30% of their cash into research and development. So far, they still have an impressive 100% project success rate.
Can we use Laravel for big projects?
Yes, of course, you can!
The good thing about Laravel is that it can be used for any project of any size. The sky's the limit, and one of the advantages of using it is that you're able to start off small and scale up your Laravel build as and when it's needed.
Laravel is like most other content management systems in that it essentially underpins your site and provides you with a base that you can build from. It's no more or less suitable for big projects than something like WordPress or WooCommerce, and so it's really a case of choosing the best platform for you. If Laravel ticks all of your boxes, it's a no-brainer.
The Benefits of Offshoring Development
We could write a full post on the benefits of offshore development because there are so many different advantages available. Different companies are looking for different things from their offshore development companies, but just a few of the main benefits for people to tap into include:
Scalability: One of the biggest advantages of working with an offshore development company is that they can bring in new resources at speed to scale up and down with your company. And you don't even have to worry about paying them a salary!
Lower costs: Because they're typically located in cities and countries with lower costs of living, offshore companies can usually save money on their operating costs and pass those savings on to their customers.
Specialist expertise: Many offshore development companies specialize in working on a certain kind of build, whether that's ultra-secure builds or whether they pride themselves on speed or their ability to work in certain industries.
Offshore Software Development Costs: Rate Comparison
Offshore development companies tend to have a variety of different rates, just as you'll find if you look at domestic companies and compare their prices. Still, as a general rule, you should be wary of any company charging less than $10-15 per hour, while once you get to $40+/hour, you're getting pretty close to what you'd pay for a local agency. And of course, remember that you get what you pay for. So sometimes it can be worth paying a little more if it's going to have a positive effect on the service you receive.
How to Choose an Offshore Software Outsourcing Company
There is a range of different factors that you'll want to consider when choosing an offshore development company. Of course, most people immediately think of the potential cost savings, because outsourcing to an offshore company can mean that you can work with companies where the cost of living is lower, but cost isn't the only factor that you'll want to think about.
For a pretty good starting point, you can take a look at the list of benefits that we shared and identify which of those benefits are the most important for you. If scalability is a factor, for example, then, cost might take a backseat so that you can focus instead on those companies that can bring in the most additional resources to work with you.
One final thing to note is that you should never underestimate how important it is to find a company that can offer stellar customer service because that's often the first thing to go when they're trying to keep their costs down. The problem is that you can't put a price on customer service, and so it's worth finding an outsourcing company that offers reasonably good support as a bare minimum.
Why choose Zfort group as a software development company?
Zfort Group is an obvious choice when you're looking to outsource your software development because they tick all of the boxes, which is why we ranked them first on this list. They have a strong history of delivering software builds on time and budget, and they also offer pretty good customer service.
In fact, unless you have some specific need that calls for a specialist agency, they probably offer the best overall mixture of price versus quality, and they have the testimonials to back that up. Check out their website or reach out to them to find out more.
We provide custom software development services for startups, mid-sized businesses, and established enterprises.