Generative AI encompasses a subset of AI algorithms designed to produce new data that bears resemblance to, yet is distinct from, the data they were trained on, but not exactly the same as, the data it was trained on.
These algorithms, often based on generative adversarial networks (GANs) or variational autoencoders (VAEs), can create entirely new data samples, such as images, texts, or music, that are incredibly realistic and highly detailed.
The Importance of Generative AI
Creativity and Innovation: Generative AI can create new and unique designs, art, music, and content, opening up endless possibilities for creativity and innovation across various industries.
Data Augmentation: It can generate additional data for training models, particularly valuable in fields where data is scarce or expensive to collect.
Personalization: Generative AI can create personalized content, products, or services for individual users, enhancing customer experience and satisfaction.
Cost Reduction: By automating the creation of content, designs, or simulations, businesses can significantly reduce production costs and time.
Why Generative AI Startups are Growing?
Advancements in Technology
Recent improvments in machine learning and deep learning algorithms have made it possible to create more realistic and high-quality generative models.
Increased Demand
There is a growing demand for personalized, innovative, and creative solutions across various industries, from entertainment and advertising to healthcare and manufacturing.
Data Privacy Concerns
Generative AI can create synthetic data that resembles real data but does not contain any personally identifiable information, helping businesses comply with privacy regulations.
Accessibility of Tools and Resources
The availability of open-source libraries and frameworks has made it easier for startups to develop and deploy generative AI models.
What Do Generative AI Companies Do?
Generative AI companies are involved in developing and providing generative artificial intelligence solutions and services for various applications and industries.
Here are some key activities and services that Generative AI companies typically engage in:
Developing Generative AI Models
They create and optimize generative models like Generative Adversarial Networks (GANs), Variational Autoencoders (VAEs), and Recurrent Neural Networks (RNNs) for a variety of applications such as image and text generation, music composition, and more.
Creating Generative AI Tools and Platforms
They develop tools, platforms, or APIs that enable other businesses, including those that sell to end-users, to integrate generative AI capabilities into their applications or services.
Offering Customized Generative AI Solutions
They develop tailor-made generative AI solutions for specific use cases or industries. This can include personalized marketing content, realistic video game environments, new molecular designs for drug discovery, and more.
Data Augmentation Services
Generative AI can generate recent examples to augment existing datasets, which is particularly valuable for businesses with limited data for training their machine learning models.
Research and Development
Investing in research and development to improve existing generative models, create new models, and discover new applications for generative AI.
Consulting and Training
Providing consulting services to help businesses understand how to leverage generative AI in their operations and offering training services to allow enterprises to develop the necessary skills and knowledge to work with generative AI technologies.
Ethical and Responsible AI Development
Creating instruments and strategies to identify and stop the improper utilization of generative AI, encompassing techniques for watermarking, tools for content verification, and ethical standards for employing generative AI.
Top Generative AI Companies
Generative AI companies often collaborate with various industries, including media and entertainment, advertising and marketing, healthcare, gaming, finance, and more.
As technology keeps advancing and enhancing, the variety of services offered by businesses focused on generative AI, including those that provide solutions to other companies, are expected to become more sophisticated and diverse.
In light of this, here are some top generative AI development companies that are at the forefront of this exciting field:
Zfort Group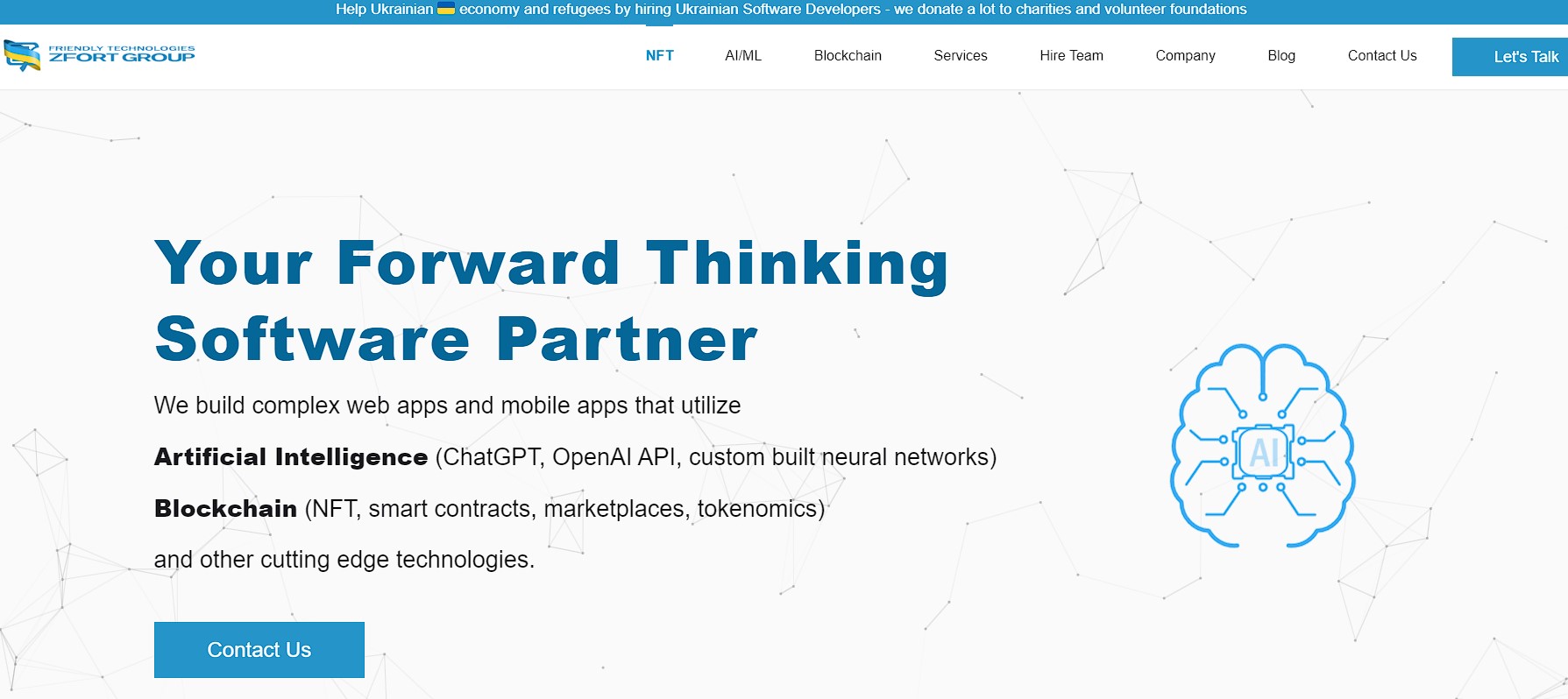 At Zfort Group, we are a premier Generative AI company dedicated to providing custom AI development services tailored to meet specific business needs.
We harness the power of ChatGPT/OpenAI, ML models, neural networks, and chatbots to enhance business infrastructure at every organizational level. From optimizing simple work operations to making crucial strategic decisions, our AI development services integrate automated solutions, paving the way for new business opportunities.
Armed with extensive knowledge and experience, we develop embedded mobile applications with artificial intelligence and propensity models for business processes and employ computer vision and other complex artificial intelligence technologies.
Hello, we are Zfort Group! We craft innovative software solutions that address real business challenges. What sets us apart is what we do and how we do it. Over the years, we have developed a proven methodology for each of the 16 industries we serve.
This helps us deliver software development services on time and budget, without the traditional project delays and inaccurate estimates. At Zfort Group, we aim to exceed client expectations, providing more than what one would typically expect from an engineering team.
As a frontrunner in the list of top Generative AI Companies, we are committed to solving business problems and doing so in a manner that creates a meaningful impact.
Our ability to provide generative AI development services that go beyond conventional solutions makes us a trusted partner for businesses around the globe.
Google LLC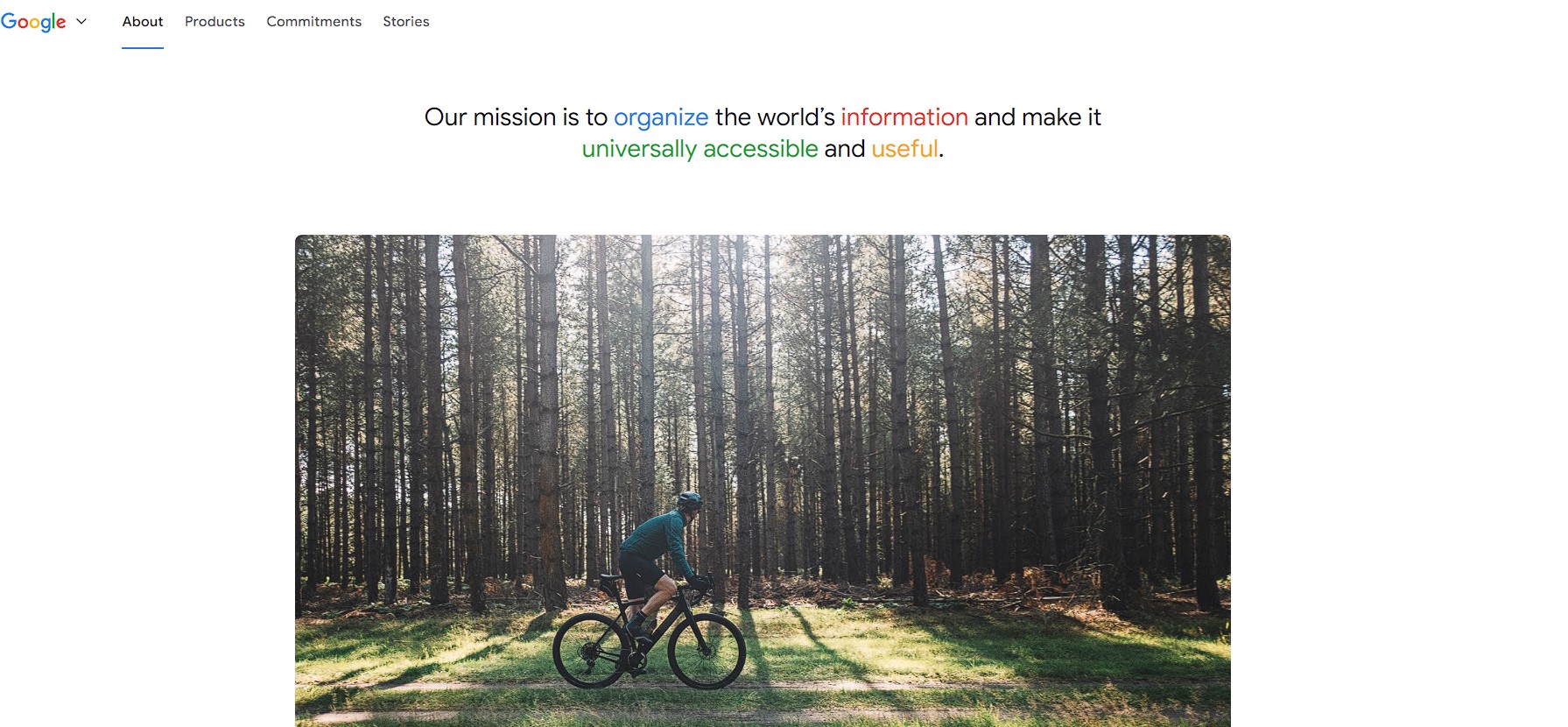 Google LLC is a prominent American multinational technology company and a major player in the generative AI landscape.
Specializing in artificial intelligence, online advertising, and various other tech domains, it is considered one of the world's most influential and valuable companies.
Google offers many products and services, many of which hold dominant market positions, including Google Search, Gmail, Google Maps, Google Cloud, and YouTube.
Its ventures also extend to quantum computing, self-driving cars, and transformer models.
Despite its success and contributions to technology, including generative AI, Google has faced criticism on privacy, tax avoidance, and antitrust concerns.
As a global leader in multiple tech sectors, Google's influence spans search engines, mapping applications, email providers, office suites, and AI virtual assistants.
Amazon Web Services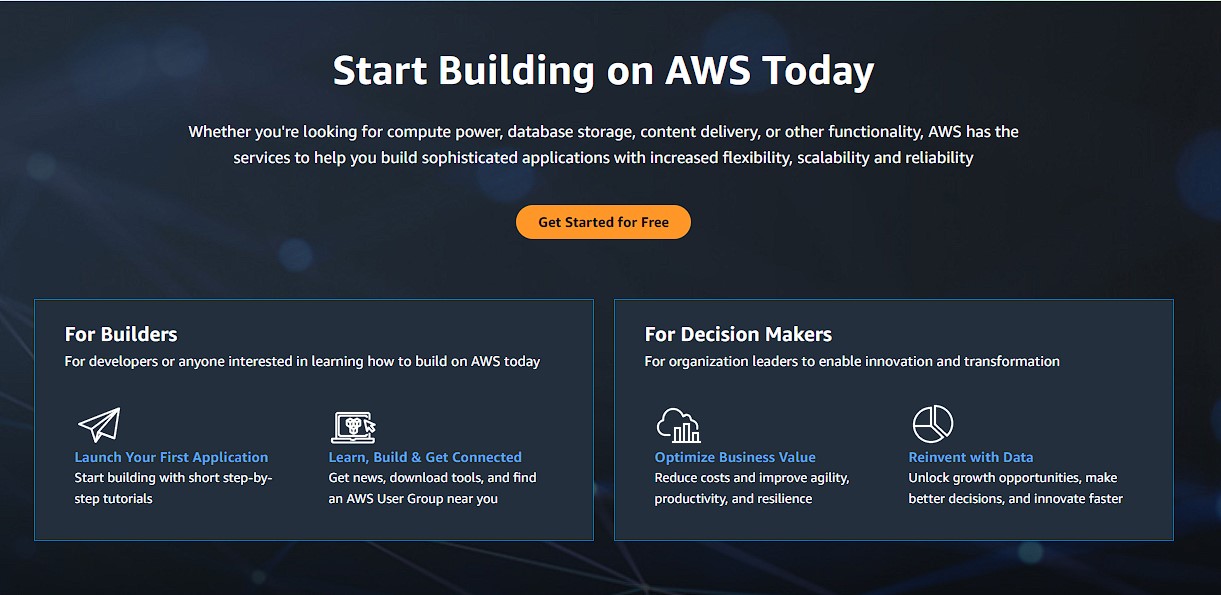 Amazon Web Services, Inc. (AWS), a subsidiary of Amazon.com, is a global leader in cloud computing services and a key player in the generative AI industry.
Offering a comprehensive suite of scalable and flexible cloud-based solutions, AWS provides various services, including computing power, storage, databases, analytics, machine learning (ML), and Internet of Things (IoT), all crucial for generative AI applications.
AWS has revolutionized businesses' operations by enabling rapid scaling, cost reduction, and faster innovation.
Its global network of data centers ensures low latency and high availability for customers worldwide, making it a preferred choice for businesses looking to leverage generative AI and other advanced technologies.
Adobe Inc.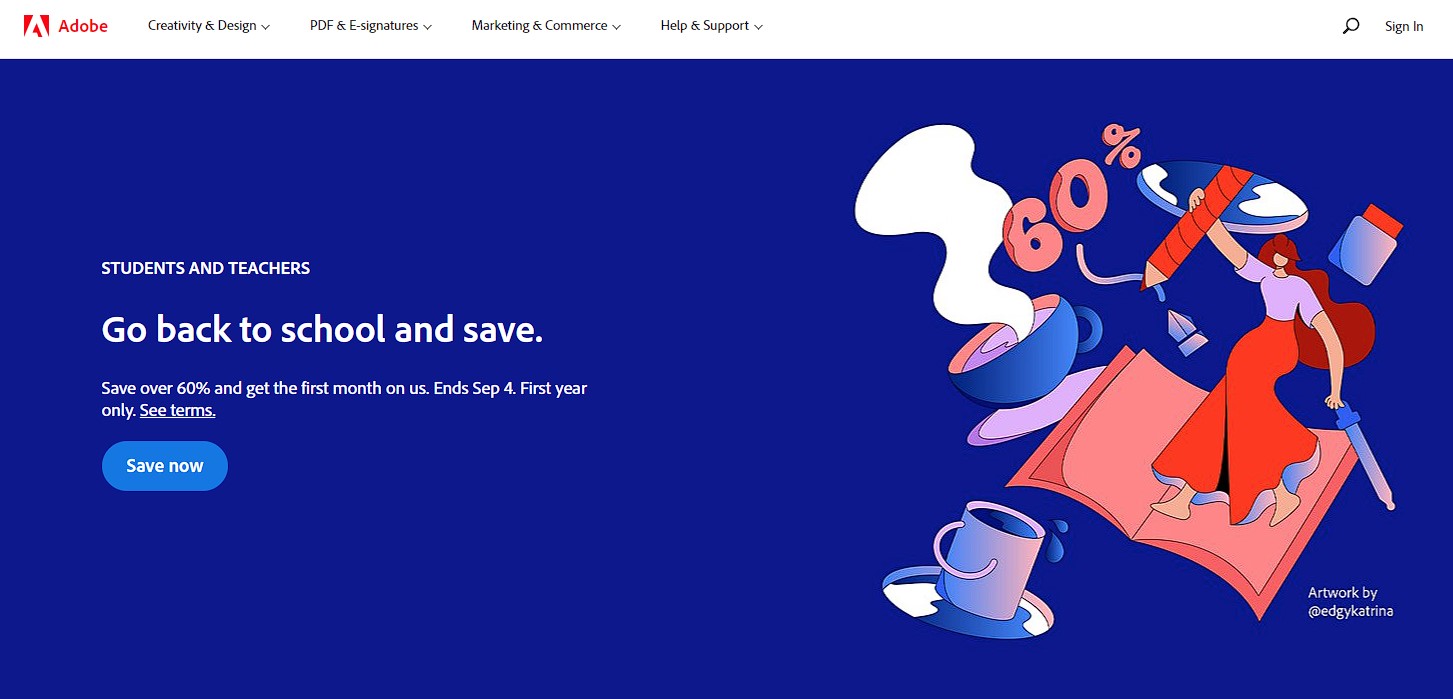 Adobe Inc., formerly Adobe Systems Incorporated, is an American multinational software company headquartered in San Jose, California.
Traditionally known for its content creation and publication software, including Adobe Photoshop, Adobe Illustrator, and Adobe Acrobat Reader, the company has evolved into a significant player in the generative AI industry.
Adobe's suite of tools, including audio-visual content creation, editing, and publishing tools, are essential for the development of generative AI applications.
Additionally, Adobe's expansion into digital marketing software and Customer Experience Management (CXM) involves leveraging generative AI technologies to enhance customer interactions and experiences.
Founded in 1982 by John Warnock and Charles Geschke, Adobe played a crucial role in the desktop publishing revolution and later expanded its portfolio through acquisitions and innovations.
With over 26,000 employees worldwide and significant development operations in the United States and India, Adobe continues to be a global leader in software development and a key contributor to the generative AI ecosystem.
Synthesia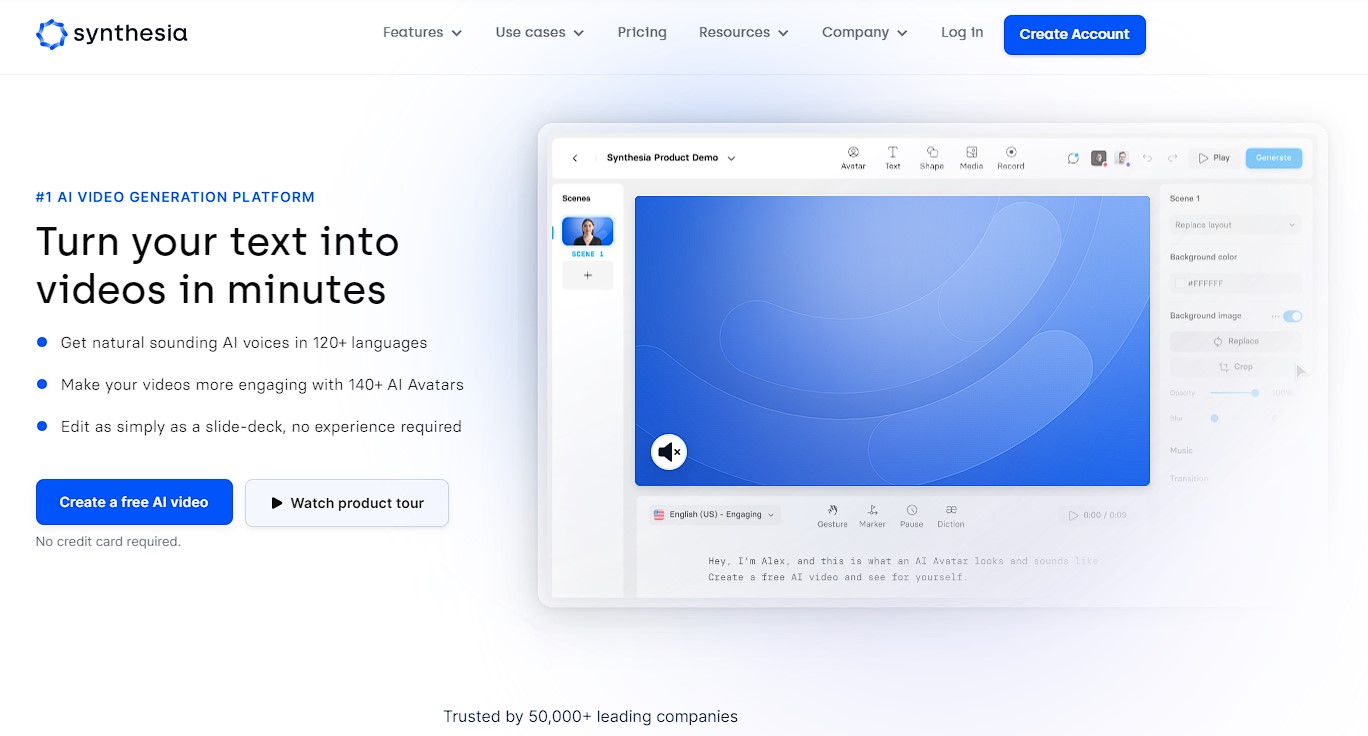 Synthesia Limited is a forefront technology company in the generative AI domain, revolutionizing video generation and content creation.
Dedicated to making video creation accessible, it empowers businesses and individuals to craft high-quality, personalized videos at scale.
Synthesia's cutting-edge AI technology animates digital avatars for accurate lip-syncing and content delivery in multiple languages, eliminating the need for human actors or extensive production resources.
This innovation has many applications, from marketing and e-learning to customer support and personalized video messaging.
By harnessing the power of AI, Synthesia not only enables companies to narrate their stories effectively and efficiently and significantly reduces costs and expedites the video production process.
Ultimately, Synthesia is reshaping the way videos are created by leveraging the capabilities of generative AI.
EPAM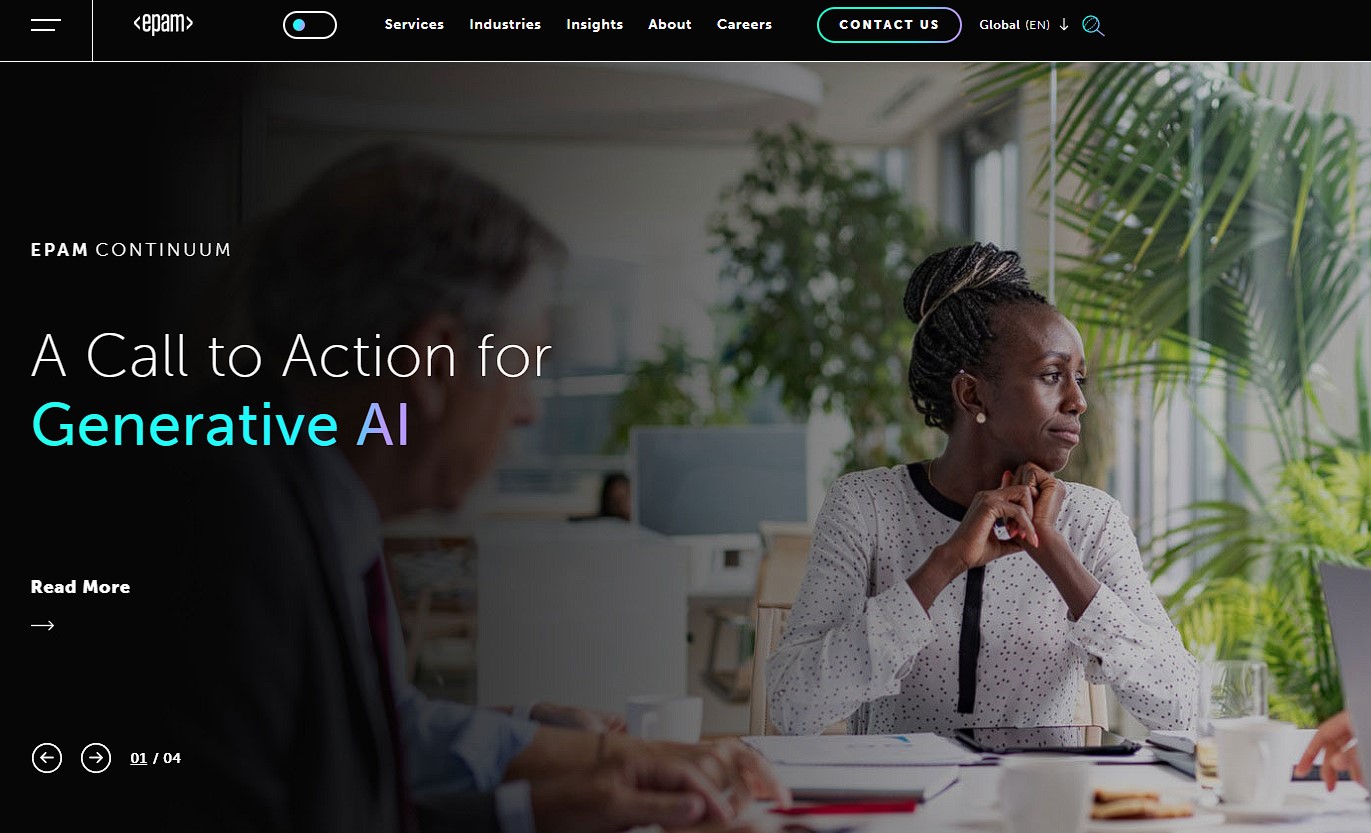 We are introducing EPAM Systems, a global leader in generative AI with a specialization in 3D face applications.
EPAM is a worldwide facilitator of software development, digital transformation, and groundbreaking solutions.
Established in 1993, EPAM Systems, Inc. (NYSE: EPAM) has harnessed its expertise in software engineering to emerge as a global frontrunner in product development and digital platform engineering and as a premier digital and product design agency.
Rooted in its 'Engineering DNA' and complemented by its innovative strategy, consulting, and design proficiency, EPAM collaborates with its clients to engineer next-generation solutions that convert intricate business obstacles into tangible business achievements. The global teams at EPAM serve clients across more than 45 countries and five continents.
Acknowledged as a market leader in numerous categories by leading global independent research agencies, EPAM has consistently featured on the Forbes 25 Fastest Growing Public Tech Companies list since its inception in 2013 and secured the top position as an IT services company on Fortune's 100 Fastest-Growing Companies list in 2019, 2020, and 2021.
OpenAI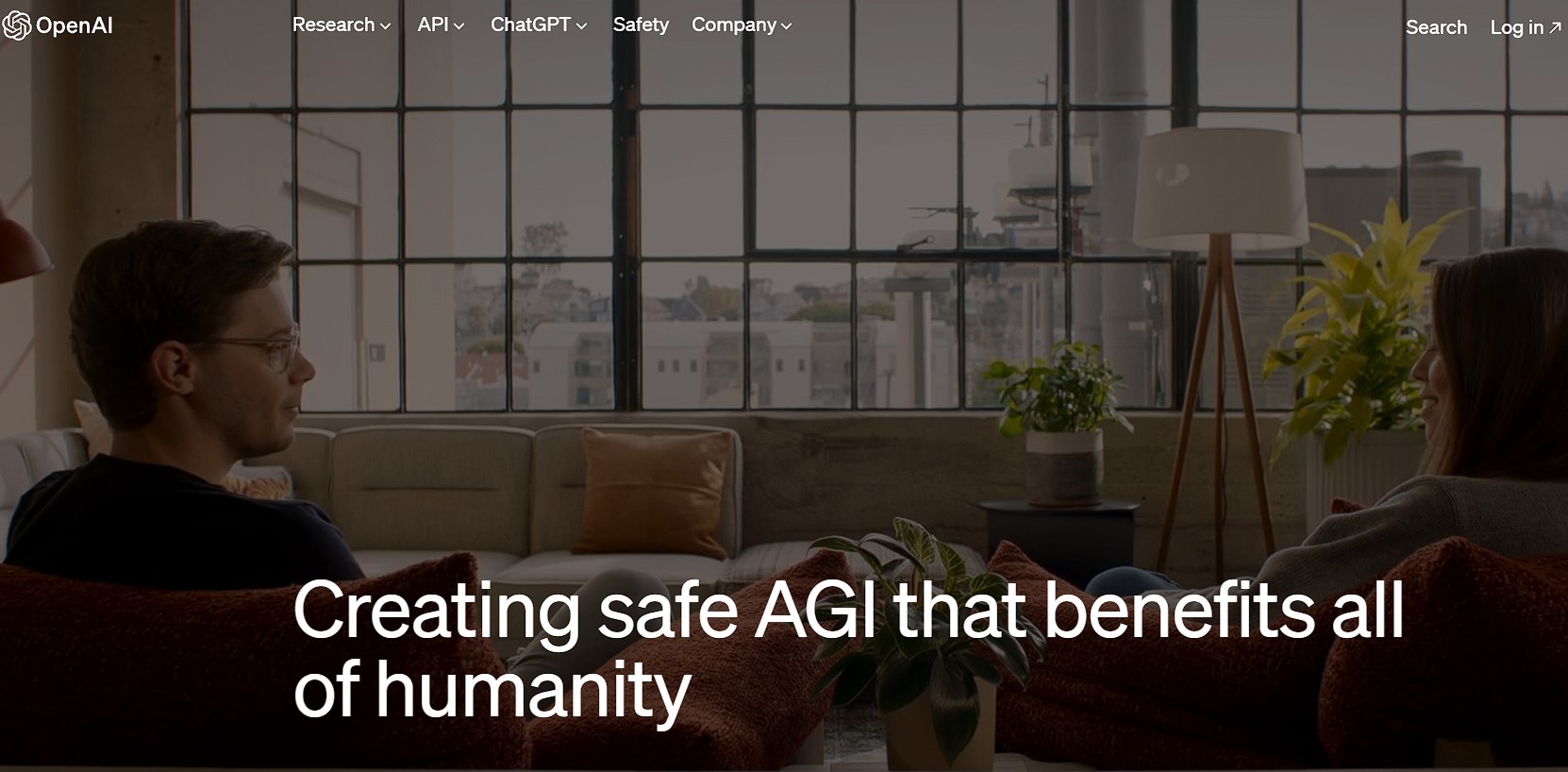 OpenAI is a company specializing in AI research and deployment, committed to ensuring that artificial general intelligence benefits all of humanity.
AI is an immensely potent tool that needs to be developed with safety and human necessities as fundamental elements.
OpenAI is devoted to prioritizing this alignment of interests over profits.
To fulfill its mission, OpenAI must embrace and appreciate the diverse perspectives, voices, and experiences that constitute the entire spectrum of humanity.
A continuous commitment to diversity, equity, and inclusion is maintained through a variety of initiatives and is actively endorsed and supported by the leadership.
OpenAI holds the conviction that artificial intelligence harbors the potential to assist people in addressing colossal global challenges, and the benefits of AI must be broadly disseminated.
OpenAI invites everyone to participate in shaping the future of technology.
MOSTLY AI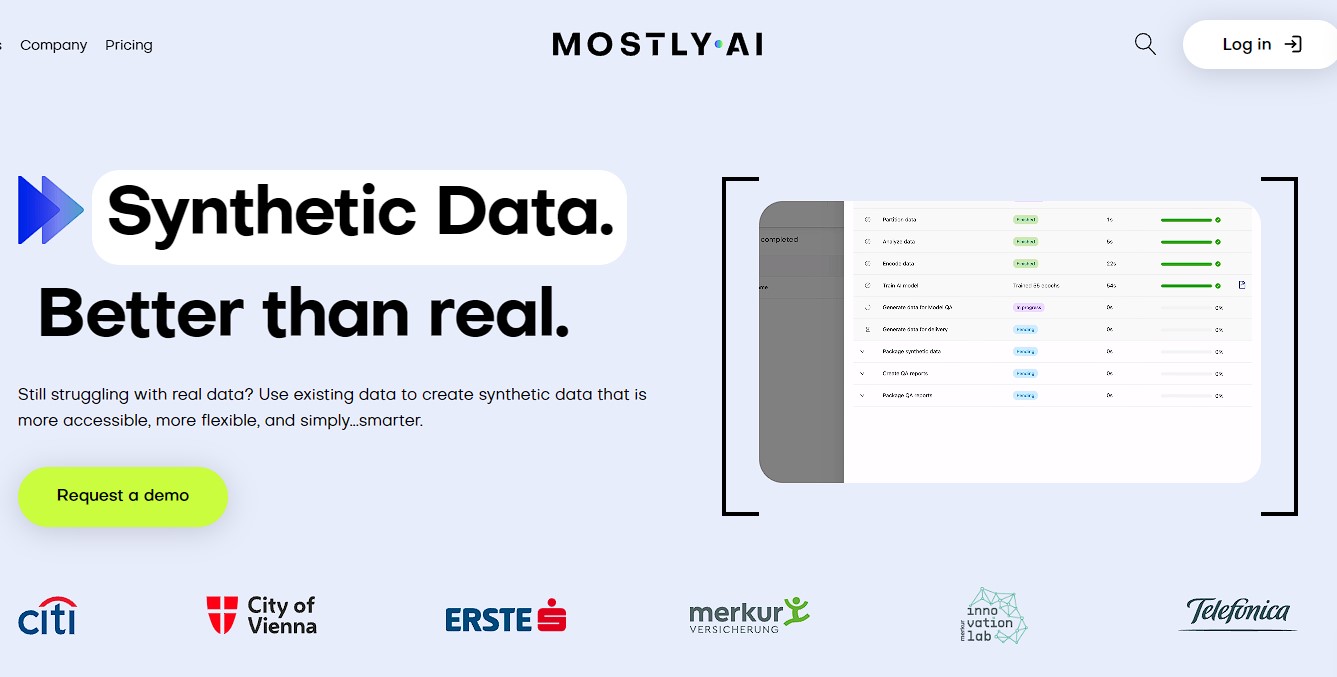 MOSTLY AI has been a trailblazer in the generative AI field, spearheading the development of synthetic data for AI model development and software testing.
The synthetic data sets, generated using advanced generative AI techniques, mirror a company's original customer data in detail but exclude the actual personal data points.
This is instrumental in helping companies adhere to privacy protection regulations, such as GDPR, and ensures the development of fair and unbiased models.
As a fast-growing entity, MOSTLY AI collaborates with multiple Fortune 100 banks and insurers in North America and Europe, showcasing unmatched expertise in aiding companies to derive business value from synthetic data created through generative AI.
Content at Scale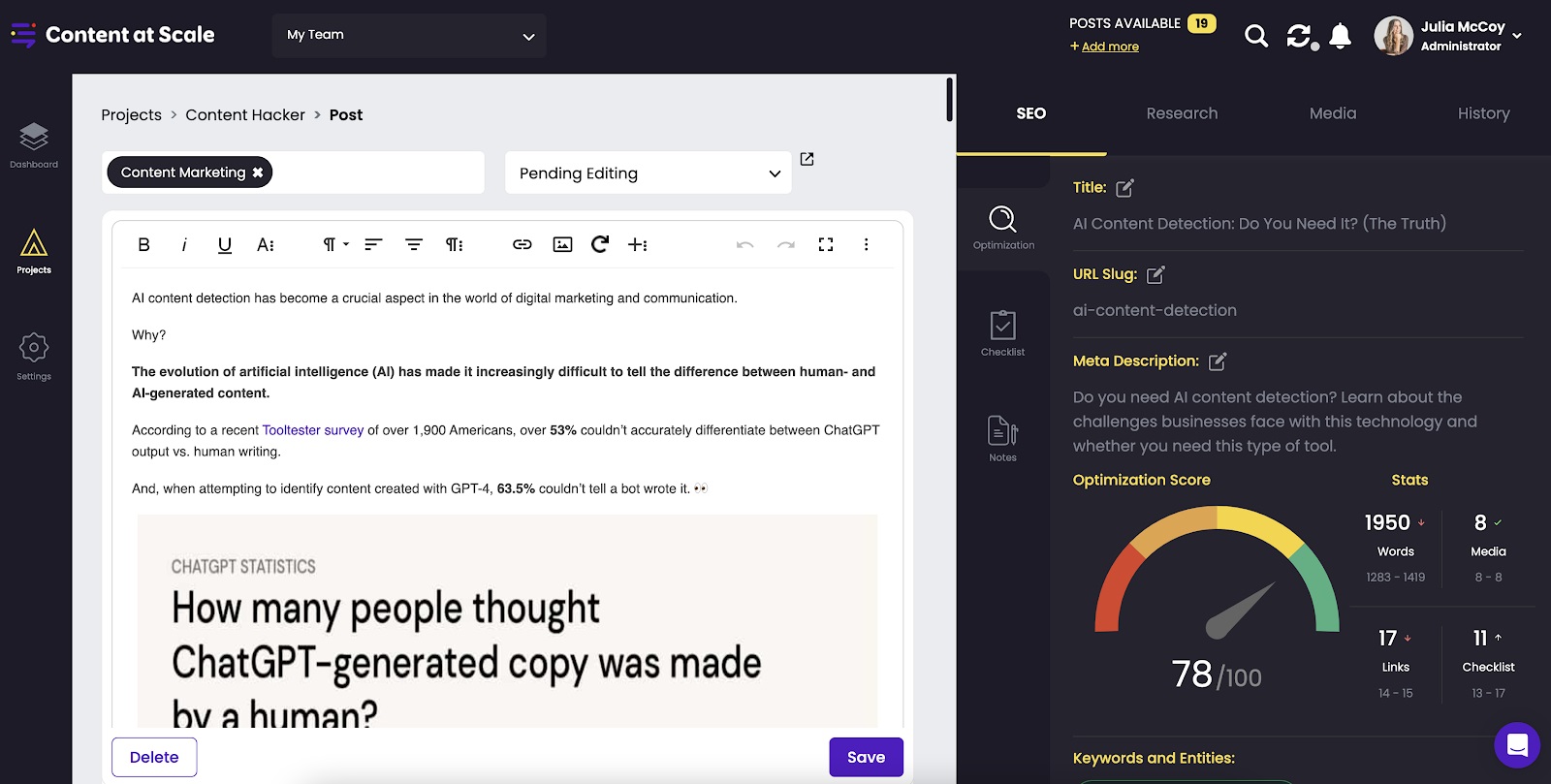 Content at Scale - Best AI Writer for Long-Form SEO Articles
Any serious business needs to publish long-form SEO-friendly articles regularly. These long-form articles establish authority, expertise, and build trust—crucial components in getting Google to love you.
Content at Scale is an AI writer that can create original, research-backed, 2,500-word articles truly at scale. Simply input a keyword, YouTube video, podcast episode, or URL. Content at Scale's proprietary AI with a mix of NLP and semantic processing will research the top-ranking pages of Google for that topic and come up with a human-like long-form article in minutes.
Content at Scale also features end-to-end publishing, with WordPress and Shopify integration. This allows you to edit right inside the platform and push to WordPress or Shopify with a few simple clicks.
The platform also has several useful tools that makes it an all-in-one SEO content suite. Content at Scale has its own keyword research tool, an NLP optimization tool, and keyword insights tool. It also has an accurate and powerful AI content detector and plagiarism scanner.
Jasper AI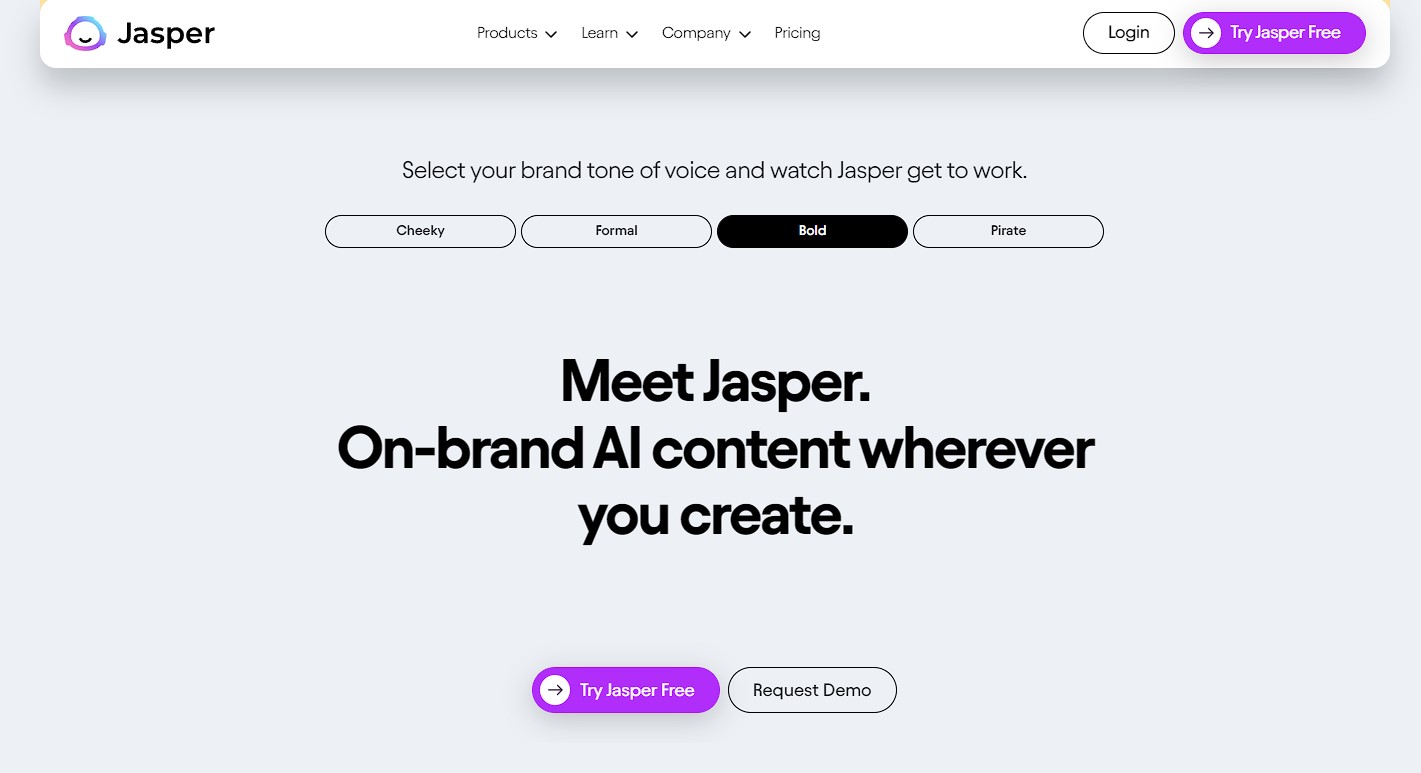 Jasper: Tailor-made AI for Business crafts content across your online presence, consistently maintaining your brand voice.
Jasper acts as your ingenious AI assistant, capable of learning and articulating your distinct brand tone, whether bold, cheeky, formal, or exclusively in internet lingo (👋 u do u).
Additionally, the Jasper Everywhere browser extension ensures Jasper's presence by your side, whether operating your CMS, sending emails, engaging on social media, or utilizing your company's platform with the Jasper API.
Leeway Hertz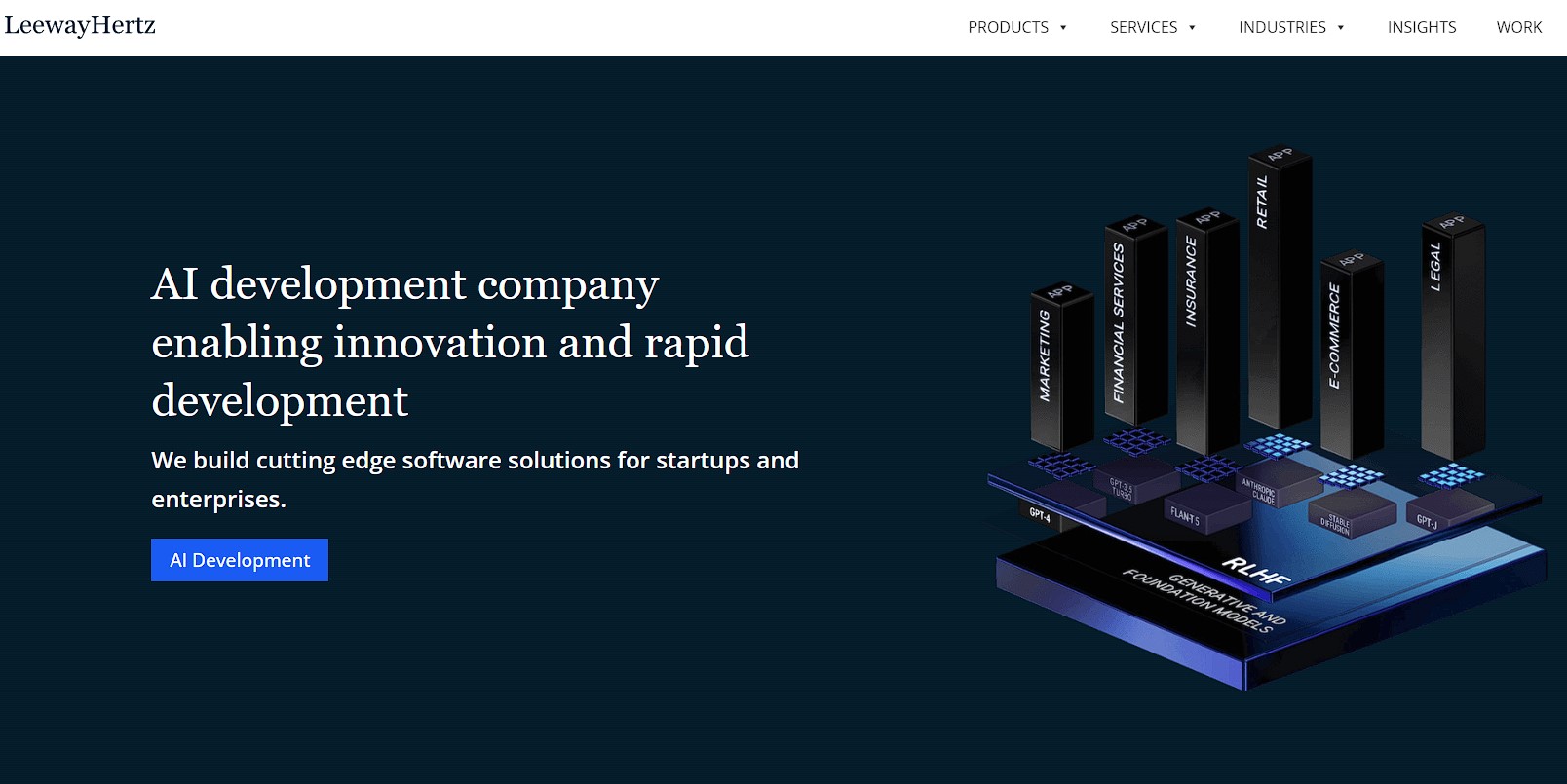 Leeway Hertz is a distinguished Generative AI development company and a software development firm specializing in providing bespoke digital solutions to businesses worldwide. Boasting a formidable team of over 250 full-stack developers, designers, and innovators, LeewayHertz has successfully designed and implemented 100+ digital solutions across various industry verticals.
As a cohesive unit of AI and web3 experts, designers, and full-stack developers, the company engages in collaborative research and development to devise next-generation applications and solutions impeccably tailored to the evolving tech landscape.
Being a pioneer in technology with deep expertise in AI, blockchain, Generative AI, and other cutting-edge technologies like IoT, LeewayHertz is dedicated to helping companies navigate their most complex tech challenges and facilitate business growth.
Their motto, 'You Dream It: We Build It,' encapsulates their business philosophy. From conceptualizing a vision to delivering the anticipated final product, LeewayHertz is committed to ensuring the success of each project at every stage. Having collaborated with over 30 top Fortune 500 companies and developed various on-demand solutions, their extensive work portfolio is a testament to their expertise.
Wrapping up
In conclusion, the landscape of generative AI companies is rapidly evolving with innovative players like Synthesia Limited, Google, Amazon Web Services, and Adobe leading the way.
These companies harness the power of generative AI to revolutionize industries, from video content creation to customer experience management. As we observe these advancements, it's clear that generative AI is not just the future, but the present, and its applications are vast and transformative.
At Zfort Group, we understand the potential of generative AI and are committed to helping businesses harness its power.
As a leading AI company, we offer comprehensive generative AI development services to help you innovate, optimize, and grow.
Whether you want to create personalized videos, generate synthetic data, or develop any other AI-powered solution, our team of experts is here to help. Together, let's shape the future of technology and unlock new possibilities with generative AI.