Happy Valentine's Day!
Today, we are celebrating the most romantic day of the year. The IT industry puts enormous efforts into connecting and helping couples find each other quickly and easily. There are some examples of the dating websites that stand out from the crowd. Check out a few of the dating platforms from all around the world that we highly recommend.
Tinder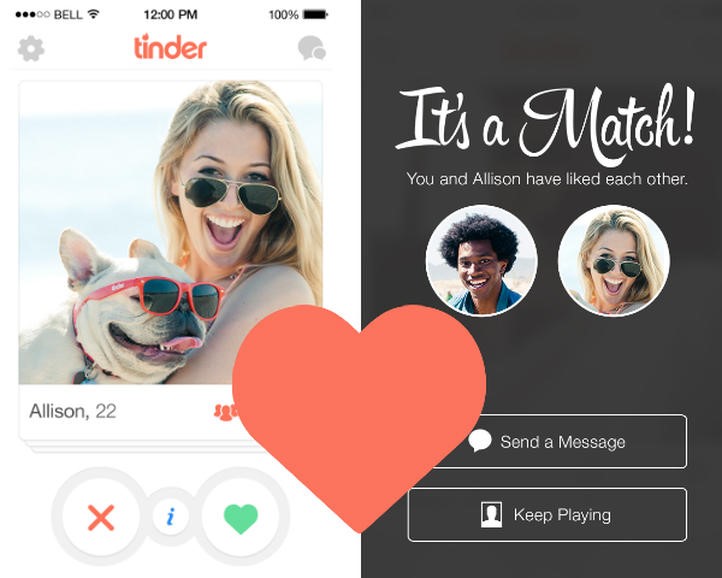 Of course Tinder. Probably the most famous dating app website ever. Even those who were skeptical about dating app started using this app. Tinder has become as well-known as Facebook or Instagram and has changed our overall impression of dating websites or apps.
This app is easy in use and is a perfect example of the current minimalism trend in web design. All you need to do is swipe left or swipe right to make your choice. This is ridiculously easy that's why people enjoy using this app. Another big advantage is that Tinder is automatically synchronized with other social media sites, allowing you to search profiles and connect on multiple platforms.
The design of the app is made in our beloved minimalist white background. Despite this, Tinder has certain drawbacks. While you are swiping many people, they can swipe you as well. Another pitfall of the app is that users often turn to Tinder to pursue their 'not so serious intentions,' rather than using the app to form serious relationships.
Match.com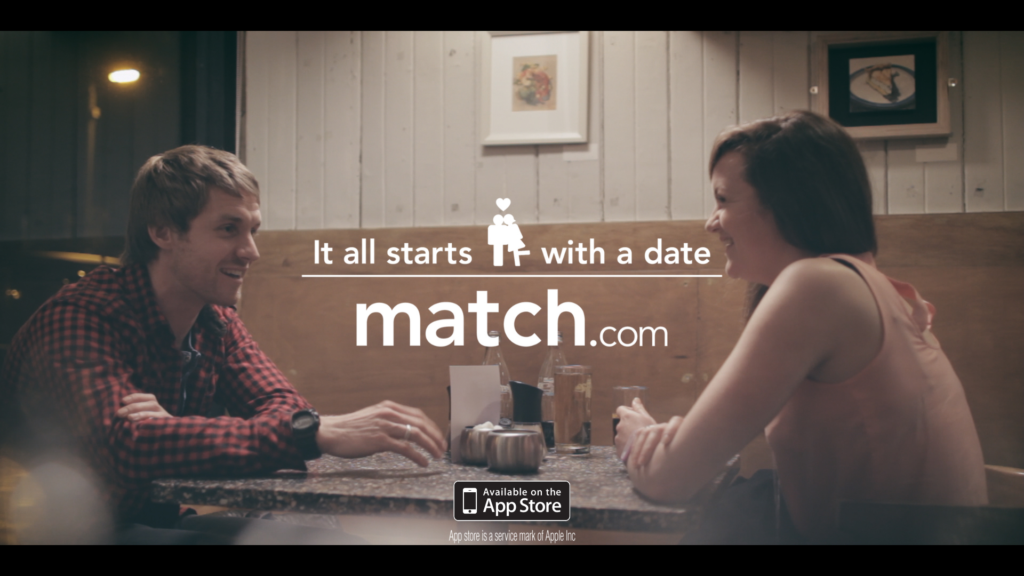 This site was one of the first dating websites to emerge, and influence dating industry. The main advantage of this site is its millions of members. On the one hand, because of the site's popularity, it has a large network of single people.
On the other hand, it can sometimes be difficult to find 'the one' among the site's millions of members. Match.com launched its mobile app 'Stream' that has similar algorithms to Tinder, which uses the location for matching people.
Doing Something
This dating website is perfect for those that tend to be shy or embarrassed on their first dates and want to avoid boring 'coffee cafes first dates'. Now you can do something more exciting with the one that you choose.
On this dating website, you can start by proposing a meetup, for example, a masterclass or parachute jumping. According to the website, they 'take the awkward out of dating', so now you can do something interesting together while getting to know each other.
The only drawback is that if you are disappointed in the person that you invited on a date, it's going to be annoying to sit through the masterclass or something like that together. Also, you might have less of an opportunity to get to know each other better.
The Inner Circle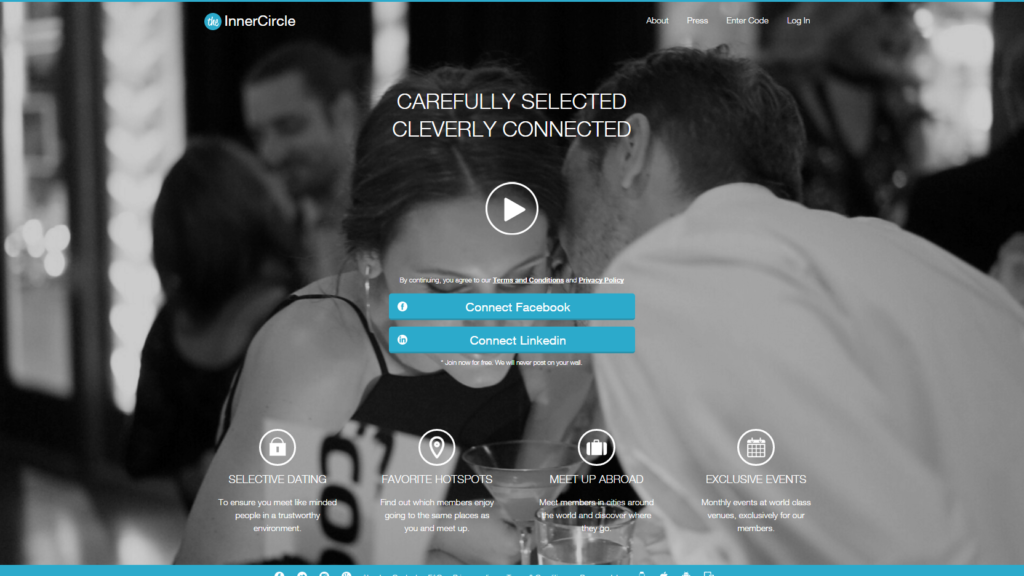 The Inner Circle seems a bit pragmatic. This site ranks users by their 'success history', so if you are looking to find someone 'at the top', check out the Inner Circle dating website.
On this website, you are required to list your job experience, education and provide links to other social media. You are even able to log in through LinkedIn. This dating website is most suitable for those who are concerned with status.
OKCupid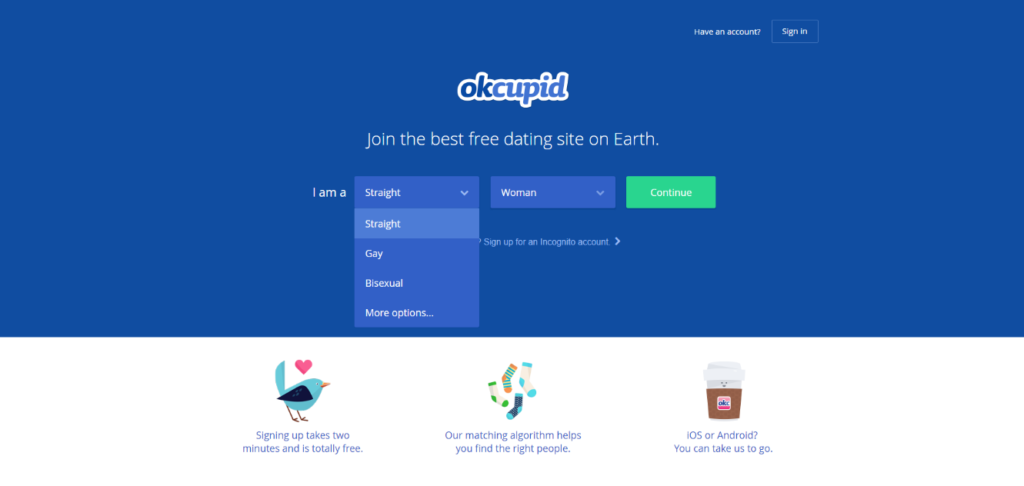 Compared to other dating sites, OKCupid has many advantages. This site uses a matching algorithm, and you can see full information provided by all of its members. Therefore, you can see who is just looking for one-night stands and who is looking for something more.
This is a great advantage! Right, ladies? But, without limitations on messaging, your inbox can quickly explode and become overwhelming.
Coffee meets Bagel
On this site, you will face certain limitations but at the same time, there are also many advantages. You are only able to match one time per day, and only with someone who has a mutual friend on Facebook.
The site states, 'you can only see guys who like you'. Also, you can play 'give or take' which means you can 'take' the one you like or 'give' your friend the email of someone who doesn't match you well. Regardless, this app will provide you with a lot of fun and entertainment!
Tastebuds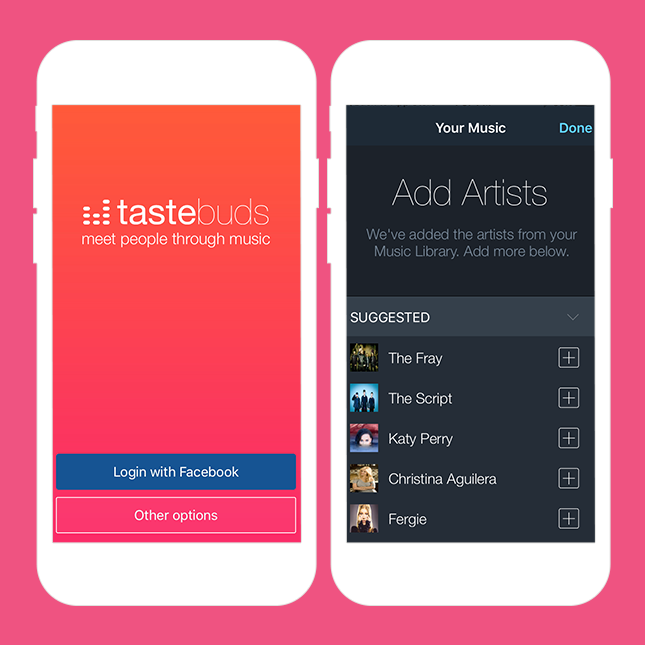 This app is a really good one. It is more about you, your tastes, your lifestyle, and less about dating stuff. Technically, this app is for music lovers. You need first to sign and select your favorite music there, and after you will receive matches based on your musical tastes.
You can add your favorite music from your smartphone or Last.fm. Another great bonus is that you can find good gigs, concerts, festivals, and people who are interested in different music events. This website doesn't look like a dating website, but rather more like a place to share your interests.
Love Arts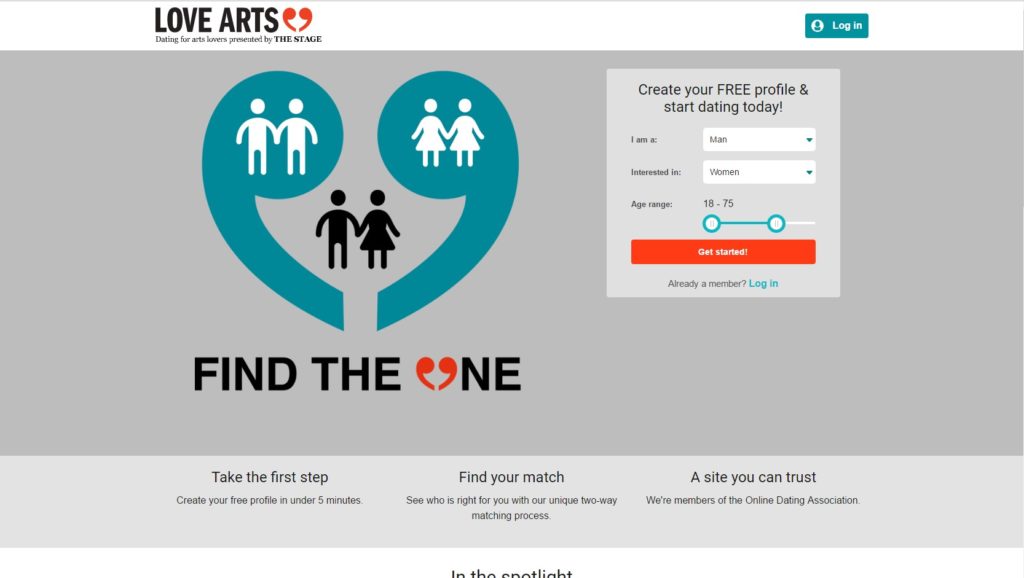 Following the previous dating website for music lovers, here is the alternative for art lovers. However, these types of dating websites have a disadvantage, because the number of members is limited.
Double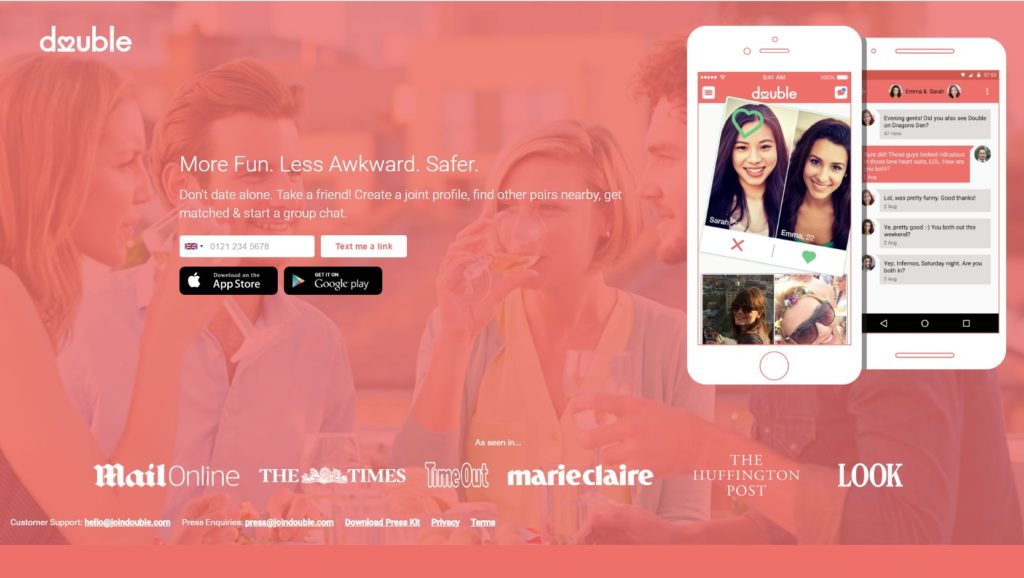 Have you ever been embarrassed by going on a date alone? If yes, there is an option for you. Double brings the opportunity to invite other people or join a friend and make it into a group date. This website is definitely not for everyone.
As not everyone will enjoy this 'group date atmosphere'. It might seem awkward to go on a group date and have to interact with multiple people, especially if you are hesitant about going on first dates.
Bumble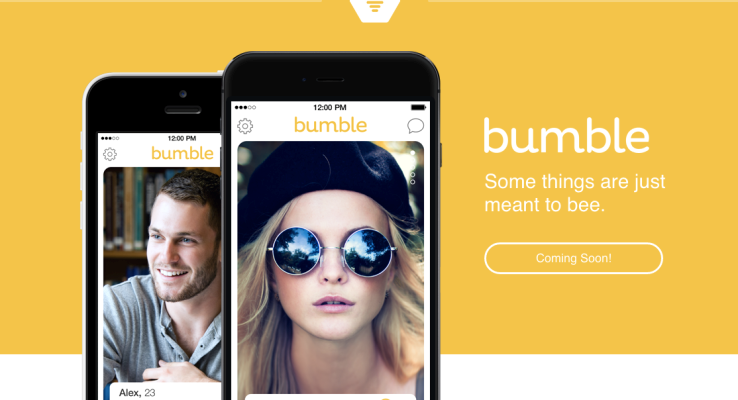 This is another alternative to all general dating websites. This site also has a 'feminist' approach, meaning only girls can take the first step. On one hand, female members will avoid overloaded inboxes or different weirdos that are too persistent. On the other hand, ladies will have to do everything by themselves, while male users sit back, relax and wait for you to make the first move.
Green Singles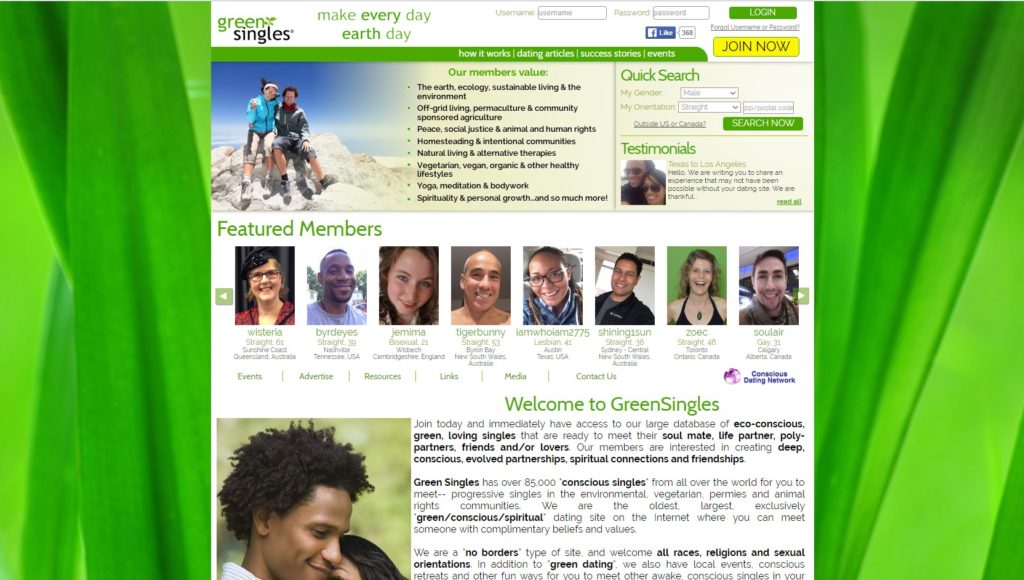 Many of the modern dating websites have their own 'specialization' and are focused on a specific target audience. Why should vegetarians be the exception? This dating website is perfect for vegetarians, and those who care about the environment, animal rights, and enjoy the outdoor lifestyle.
Muddy Matches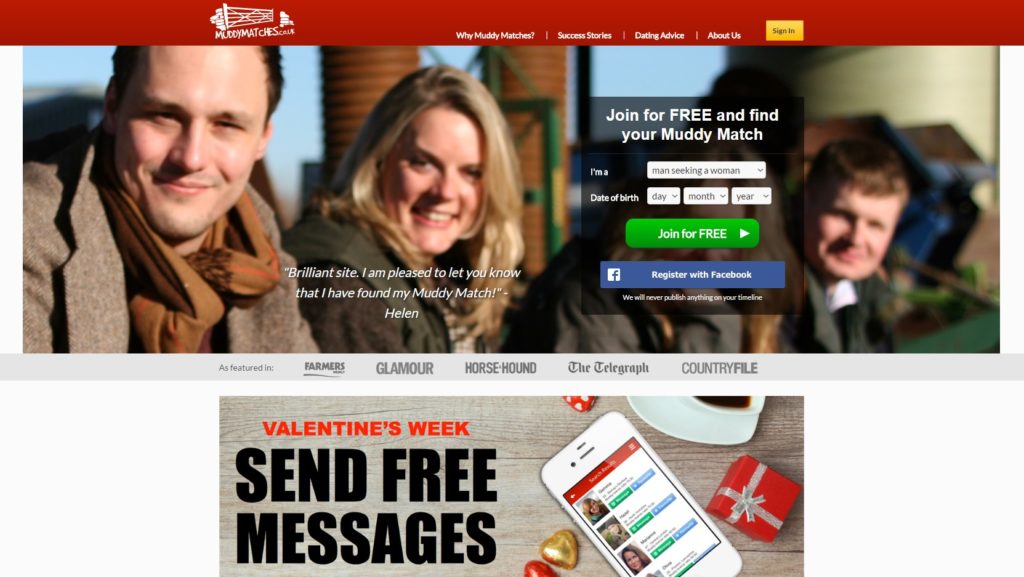 This dating website is widespread throughout the UK. The aim of this site is to attract users that prefer the simple country life to life in the big city. It makes sense, especially if you want to create a family, you will need someone who not only has the same ideas about life but shares a similar lifestyle as well.
Smooch
Created by Zfort Group, the free dating site Smooch.com has all the tools you'll need to help navigate today's modern dating world. This includes an efficient and fast search facility, fully detailed personals, free email and private chat services, a photo gallery, a picture-rating feature, a contact filter, and finally, you are able to compile your very own hotlist.
Free Dating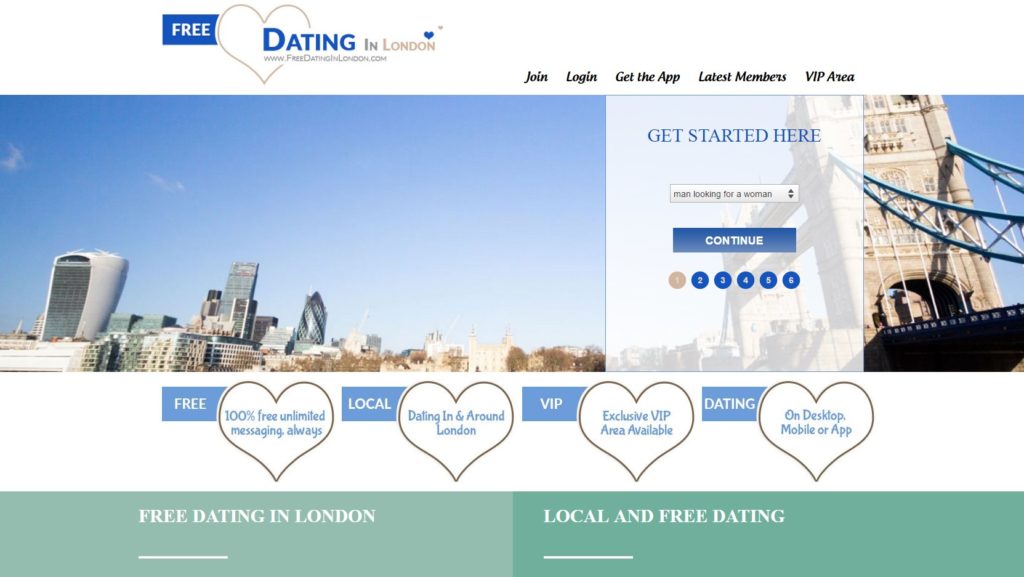 The UK's capital city is a hive of activity, so finding a date can be a little daunting, wherever your match from. If you're wondering to go on a date in London, there is a new solution - get one for free online with Free Dating in London.
So this is how good dating websites need to look like. Simplicity in use, great design, quick registration and other features will result in the success of the dating website. Zfort Group wishes you happy Valentine's Day!