New Operating Systems from Apple and Firefox, Future of HTML5, Amazon's Tablets and More
July 30, 2012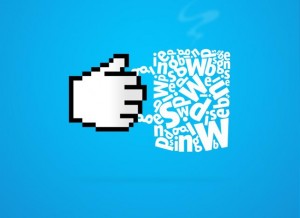 What's new in the IT world? We gathered the most interesting, fresh and remarkable info in a weekly digest from July 30, 2012.
News:
New OS from Apple: Mountain Lion – Apple has fully launched its new OS. What are the pros and cons of Mountain Lion? Is it really able to become the best consumer operating system? The answers to these and many more questions you will find in this article.
Third quarter results from Apple. According to the latest quarterly report from Apple, iPhone sales have decreased from 35.1 to 26 million of smartphones. Though, Apple was expecting to sale nearly 29 million of devices. Expectations for the new model of the smartphone may be the reason for such a decrease.
Future of HTML5: WHATWG vs W3C.For a long time HTML5 standard hasn't been in the main focus for the World Wide Web Consortium (W3C), so a huge part of work on this standard has been performed by WHATWG (The Web Hypertext Application Technology Working Group). Recently, Ian Hickson from the WHATWG said that the situation had been changed and right now the W3C is planning to take more ownership of the prospective standard.
Adobe, Google and Microsoft will provide financing of the W3C work on the HTML5.W3C announced an agreement with Adobe, Google and Microsoft. These companies will act as sponsors for hiring an additional staff for working groups involved in the preparation of HTML5 specifications and related data specifications.
Amazon is planning to release four tablets and smartphone till the end of the year. Recently, it was announced that Amazon worked on five or six tablets of various sizes, one of which has a 10-inch screen. However, it is not specified yet, when to expect the launch of these devices.
New web apps from Microsoft Office are available for testing. Microsoft has made new pre-released versions of Office Web Apps on SkyDrive and Office 365 Preview, which are available for testing. Web applications allow users to create, view and edit Word, Excel, PowerPoint and OneNote directly in a browser.
The release of WP8 will be postponed. While the community looks forward to the introduction of the first smartphone on Windows Phone 8, a team of developers from Microsoft, according to the latest information, has faced some difficulties in the development of mobile operating systems. The corporation found many errors in the earlier version of WP8.
Adobe has released PhoneGap 2.0, framework for developing platform-independent mobile applications. Adobe announced the release of an open framework PhoneGap 2.0, which allows you to create universal mobile applications running on different mobile platforms. PhoneGap code is licensed under Apache.
The versions of Firefox OS mobile platform for testing on standard PC are ready. The Mozilla project's developers have reported the start of creating daily versions of an experimental mobile platform Firefox OS (Boot to Gecko) that has been designed to be tested on average desktop systems.
Twitter and NBC will describe the events of the Olympic Games together. Twitter and NBC started cooperation for the time of the Summer Olympic Games. The microblogging service will open a special page devoted to the events of the competitions.
Google is focused on Olympic Games Latest photos and hottest news are available on the Google page devoted to the Olympic Games.
Browsers:
Amazing Websites Design:
https://www.zfort.com/go/https://www.zfort.com/go/http://www.farmhousefare.co.uk/ – horizontal web site with a lot of graphics and parallaxes.
https://www.zfort.com/go/https://www.zfort.com/go/http://smokeybones.com/ – vertical web site with parallaxes and interesting effects.
https://www.zfort.com/go/http://www.beautifulexplorer.com/main.html%3Fskip=1 – uncommon approach to site's navigation.
https://www.zfort.com/go/https://www.zfort.com/go/http://www.itosieceni.pl/ – web site, which won a few CSS awards.
https://www.zfort.com/go/https://www.zfort.com/go/http://readymag.com/ – unbelievable promo–site full of interesting ideas and effects.
https://www.zfort.com/go/https://www.zfort.com/go/http://www.funnelbox.com/ – interesting slider on the home page
https://www.zfort.com/go/https://www.zfort.com/go/http://en.dunlop-tire.ru/ – just a cool site with stylish design and remarkable slider.
https://www.zfort.com/go/https://www.zfort.com/go/http://www.bbcnordic.com/london-calling/ – web site advertising London. A lot of circles and pop ups are used in its design.
https://www.zfort.com/go/https://www.zfort.com/go/http://us.skullcandy.com/supremesoundjourney/ – trendy music scroll-site with parallaxes, sound and nonstandard twists.
Design It:
A Bunch of Design Freebies:
Services:
Demo:
Development:
How to use web developer tools in Firefox. A quick guide through the most widely used developer tools.
New version of Firebug. On July 13, simultaneously with the release of Firefox new version, the release of Firebug 1.10 (the most advanced and famous frontend debugger) was announced.
Techniques and tips on Android design. If you are interested in facilitation of designing for Android, you should look through this article.
How to work with scalable vector graphics. Helpful discussion on how to start your work with HTML5-SVG.
Font Library Comparison. What is better Google Web Font or Font Squirrel? You will find the answers in this article.
How to solve the problem with cross-domain loading of fonts in Firefox? The real story of finding the solution for fonts issues in Firefox.
What's the difference between adaptive and responsive web design? The community of web designers and developers debate about the differences between these two approaches in web design. Some of them believe that these two concepts are synonymous, and the others claim that these are completely different concepts. Read the article and formulate your own opinion.
What is .htaccess? Useful information on what you can do with the help of .htaccess file.
Color picker to determine the color in HTML5. How to make a simple and useful tool for color picking in HTML5? Find out here.
Folders' drag and drop support will be added to Chrome 21! Previously, only the ability to drag individual files has been implemented.
CSS:
JavaScripts:
jQuery CoreUISelect – plugin for styling of Select. The challenge was to make the plugin for styling of Selecta, which reproduces the maximum of standard plugin behavior.
Have a need to create a real-time presentation? There is jQuery Mobile framework for this – taciónJS.
Holder.js – a placeholder image generator with predefined parameters.
sketch.js – a quick start in creating experiments with Canvas / WebGL.
Fun & Entertainment:
Top 20 Googlers – where are they now? Are you interested in life of the Google founders? Find out where are they now and what do they do.
Mark Zuckerberg patented his very first invention after 6 years of waiting. Mark Zuckerberg confirmed his status of an inventor – The U.S. Patent and Trademark Office (USPTO) has approved its application for registration of a technology called «Dynamically Generating a Privacy Summary».
The future of cloud computing: 9 trends for 2012. At the moment, cloud computing seems ambiguous: it brings us comfort, but also makes some risk. In this article, you will find the investigation's results of 39 companies, one way or another connected to the cloud technology.
Exquisite Forest. Another collaborative project from Google that offers trees of scripting animations. The service is made with the active use of SVG.
Open web device project. Open web device project and a dedicated blog hackingfirefoxos – Hacks around Firefox OS as a part of Firefox OS (Boot 2 Gecko) development.
Microsoft explained the hardware acceleration in Windows 8. Microsoft Corporation introduced all the improvements, which have been made in Windows 8 hardware speed.
IKEA catalog with augmented reality. IKEA started using modern technology to promote their products. There will be a smart phone icon on the catalog, which means that augmented reality is available.
The founder of Megaupload sang a song to Obama. The founder of file-sharing service Megaupload Kim Dotcom posted a music video to appeal to U.S. President Barack Obama. The clip appeared on Kim's site.
Gabe Newell is going to support Linux, because Windows 8 – is a "disaster". Co-founder and CEO of Valve, who has worked 13 years at Microsoft – Gabe Newell called Windows 8 a "disaster for the whole PC world». Why he thinks so? Find out in the following article.
Join our newsletter!
Get weekly updates of the top IT news delivered straight to your inbox